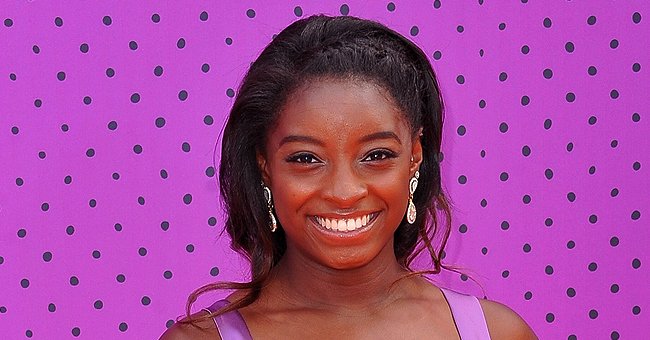 Getty Images
Simone Biles Enjoys Skateboard Ride Outdoors Amid Quarantine
Simone Biles happily showed off her skateboarding skills in recently shared stories on her Instagram page. The Gymnast looked like she was having so much fun.
Simone Biles might be a gold medalist, but she was recently seen enjoying another sporting activity. In a recent Instagram story series, Biles showed off her skateboarding skills which she looked excited to be doing.
In the posts, Simone wore a crop top which she paired with a black joggers. With her hand held up high, the athlete posed for the camera while some friends appeared in the background.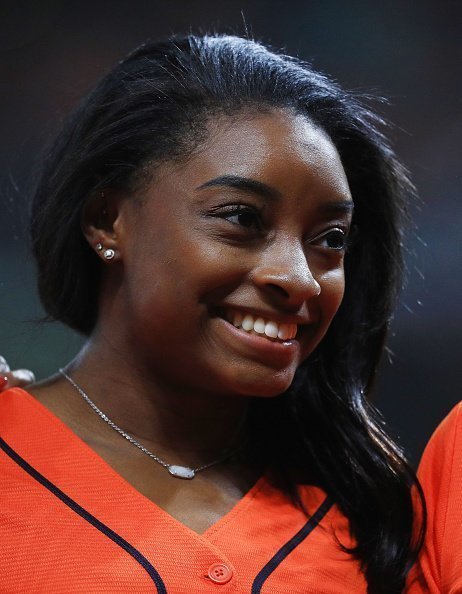 Simone Biles at the 2019 World Series between the Houston Astros and the Washington Nationals on October 23, 2019. | Photo: Getty Images
These posts were shared amid the ongoing novel Coronavirus pandemic, which has had several adverse effects on the world. One of the impacts includes the postponement of significant world events, such as the 2020 Tokyo Olympics.
Last month, the International Olympic Committee's executive board held a meeting where it was announced that the summer tournament had been officially rescheduled for July 23 through August 8, 2021.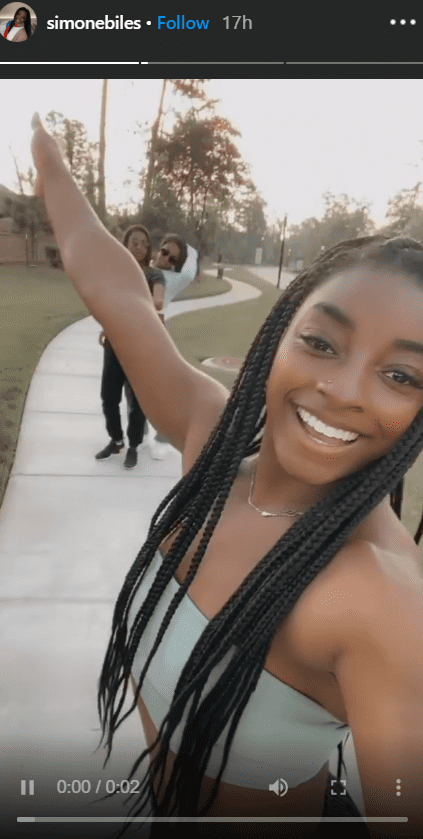 Simone Biles seen skating on her Instagram story. | Photo: Instagram/simonebiles
Speaking on the moment she found out about the postponement, Simone revealed that she had been heartbroken but understood that it was the best decision to be made. She said:
"We need to make sure everyone in the U.S. and around the world is healthy and safe. It was hard, but it's okay."
When asked how she would prepare ahead of the Olympics next year, the 23-year-old said she was confident that she would be physically ready. She, however, disclosed her concerns about being able to get into the right headspace.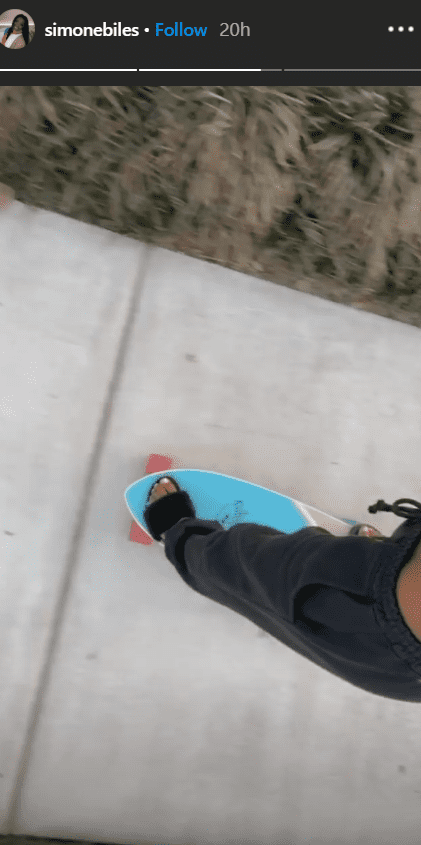 Simone Biles seen skating on her Instagram story. | Photo: Instagram/simonebiles
Biles explained that going into another year would take a mental toll on not just her but other athletes as well. According to her, being physically fit was equally as significant as staying mentally prepared.
Biles is the world's third most decorated gymnast with a total of thirty medals.
Although Simone spoke about preparation, she refused to guarantee if she would appear for the rescheduled games. While speaking to the press after the postponement, Biles explained that she was not sure she would be present at the games.
She explained that she wasn't ready to deal with the "United States Gymnastics" which aided her abuse by Doctor Larry Nassar. She said:
"I don't know if I can deal with USAG for another year."
Simone was born on March 14, 1997, in Ohio. Her grandparents raised her alongside her sister, Adria, after their mother struggled with substance abuse. Biles and her sister were eventually adopted by their grandparents, who have acted as constant support systems for the young athlete.
After discovering her gymnastics skills at an early age, Simone went on to win several world titles. In 2016, she led the U.S. gymnastics team to the Olympics Summer Games where they bagged the medal.
Biles grabbed a record sixth U.S. all-around title in 2019 and set another record by winning her 25th World Championship medal that fall. She is the most decorated American gymnast and the world's third most decorated gymnast with a total of thirty medals.
Please fill in your e-mail so we can share with you our top stories!