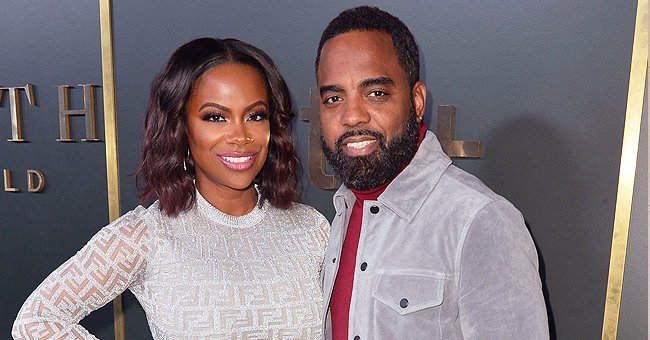 Getty Images
Kandi Burruss' Husband Todd Tucker Plays Swimming Pool Buckets with Son Ace during Quarantine

Kandi Burruss's husband, Todd Tucker, took to Instagram to share a sweet video of a heartwarming father-son moment with his son, shooting hoops in a pool.
Television show star Todd Tucker shared a video of a cute moment with his son. The adorable toddler and his father were splashing around in a pool playing swimming pool buckets. Captioning his post, Tucker wrote:
"Like Daddy like son! Swimming pool buckets! babybuckets!"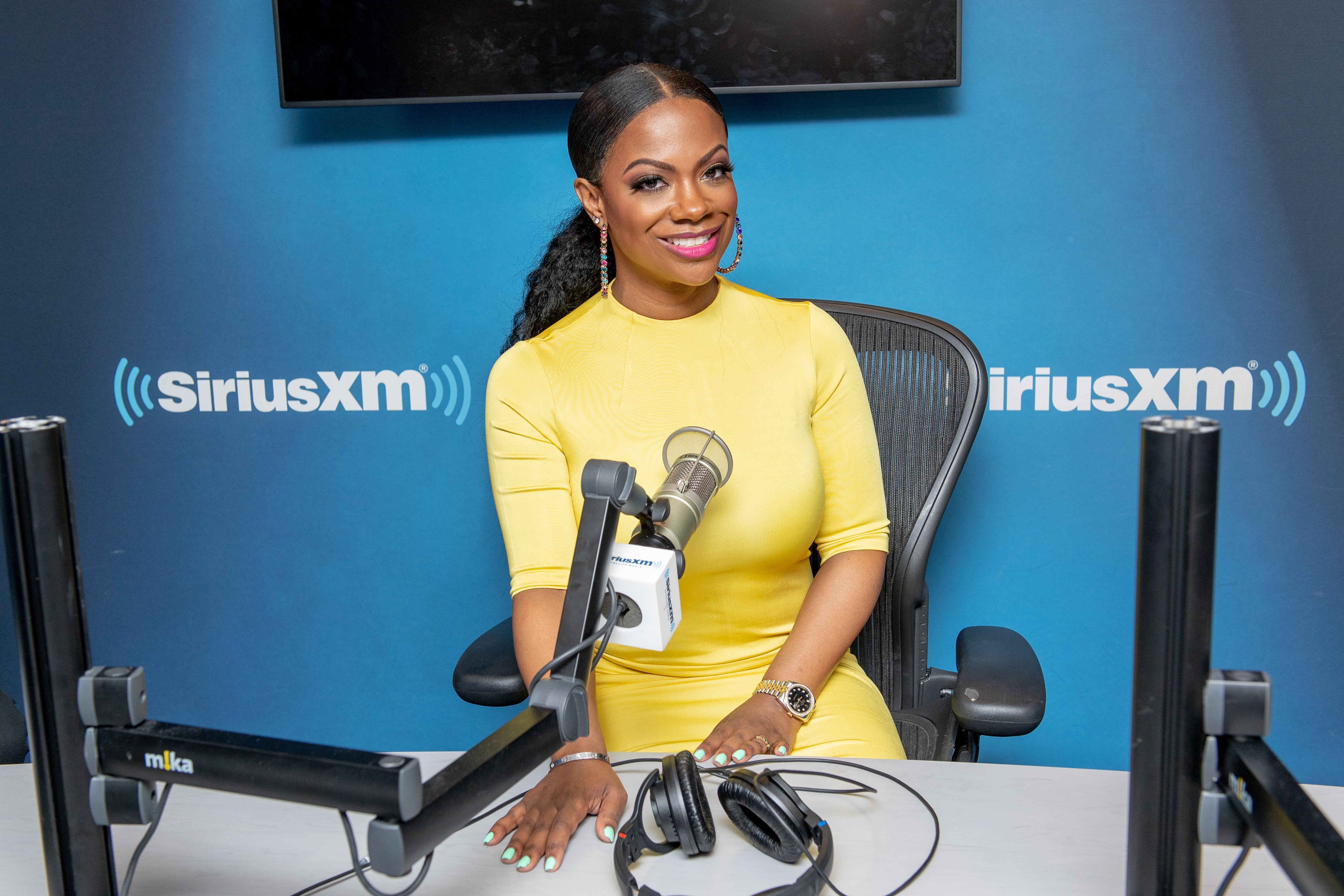 Kandi Burruss visits SiriusXM Studios on March 18, 2019 in New York City. | Photo: Getty Images
The video begins with the cute boy who is dressed in a black and white striped pair of swimming shorts dunking a small ball in a pool hoop, a few feet away.
The proud father was standing close to his son yelling "baby buckets," cheering him on and asking Ace to give him one more dunk. Fans were enamored by the cute video and praised Todd for the sweet relationship he shares with his little boy.
Both Tucker and Burruss have been starring in Bravos's reality show "The Real Housewives of Atlanta." Kandi and her husband were featured in the April 5 episode, fighting about how Burruss was dealing with work and family.
In the episode, the pair argued calmly about Kandi's work, which was causing her to put her family in the backseat and taking up all her attention. In a Youtube video on Kandi's page, Tucker said:
"...I get it, you wanna do your acting thing, then you shouldn't have no family."
The angered father recalled a scene in episode 20 when they were having a serious discussion about family, and all Kandi was worried about was making sure her makeup remained perfect.
In a previous episode, fans got to see how Burruss' absence was taking a toll on little Ace. The little boy was crying because he missed his mother.
Kandi's undeniable ambition has often caused her to be perceived as an attention-seeker. In an episode of RHOA, co-star NeNe Leakes went on an annoyed tirade about a "thirsty" cast member who kept getting their own spinoffs.
Although Leakes made sure not to mention any names, Kandi was certain the jab was directed at her as she had three spinoffs — "The Kandi Factory," "Kandi's Ski Trip." and "Kandi's Wedding." Early in 2020, the mother of 2 landed another spinoff — "The Old Lady Gang."
Despite his displeasure with his wife's attitude towards their family, Todd is doing all that he can to keep his family safe, and his little boy happy amid the pandemic.
Please fill in your e-mail so we can share with you our top stories!