Jimmy Fallon's Wife Nancy Juvonen Opens up about Daughters Participating in Husband's Show
Nancy Juvonen and Jimmy Fallon explain why they have continually allowed their daughters to participate in Jimmy's show despite their love for privacy.
Everyone is trying their best to keep the fun alive during this period of social distancing. Making videos, creating new songs, and participating in challenges are some of the ways people are killing the boredom.
Jimmy Fallon has been trying to bring back some form of normalcy and laughter for people by shooting "The Tonight Show" from home, and it has been quite the show to watch.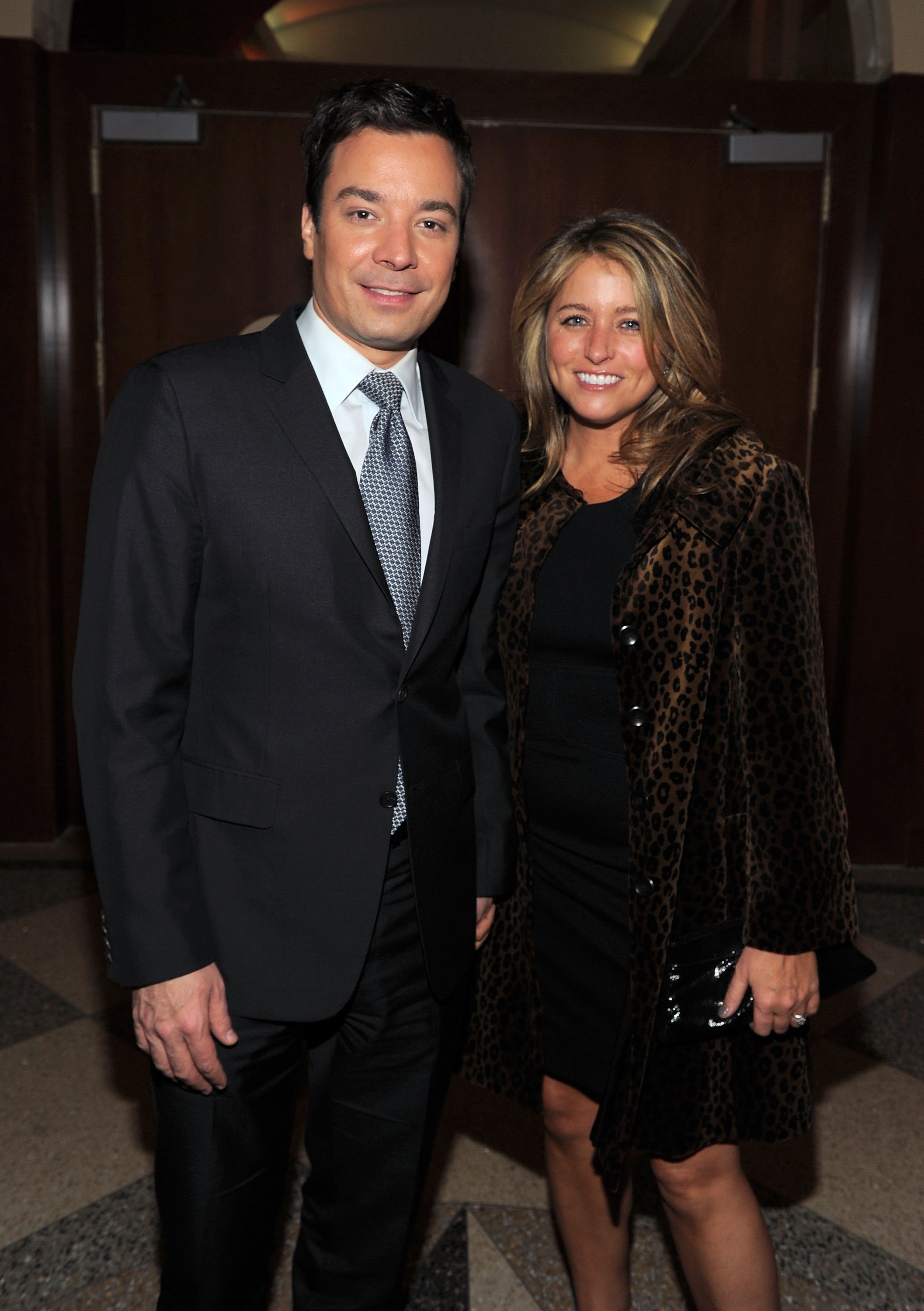 Not only does Jimmy show his off his funny side, but his daughters also make an appearance on the show, which has now endeared it to the hearts of many because of his daughters and the fly by the pants kind of production.
While Jimmy still maintains specific segments from his show, the entire thing is shot at his house with his wife handling the camera. Speaking of their daughters' participation, Jimmy's wife Nancy Juvonen had this to say:
"The only thing we kept thinking was if we're not ourselves and authentic and in our sweatshirts and taking walks and being messy and doing life..."
Jimmy and Nancy's daughters Winnie and Franny have been instrumental in the production of the show so far as they often help their dad out with things like the introductory music.
The girls who are supposed to act as the audience have somehow taken over the show by popping in and wanting to talk to their dad or mum while they are shooting a scene.
Jimmy has been able to work with what he has and has made the show even more exciting for people.
One such funny scene was when six-year-old Winnie interrupted her dad's interview session with Ciara and Rusell to inform him that her tooth had fallen off, which earned a fit of laughter from Ciara and Rusell.
The Fallons who have tried to keep their lives private, ensuring that their daughters are not out there to the public does not seem to mind now as they have no other choice. Nancy expressed that often she asks:
"Is it okay, or did people get mad at us yet? Is it too cutesy?"
Every time she asks that question, her husband responds that things are going as great as they should and that people still loved it. Nancy, who doubles as the producer and operator of the camera is camera shy and tries to stay behind it except for the time the two of them shared their love story.
With the show veering off what it usually it, Jimmy has been able to work with what he has and has made the show even more exciting for people to watch.
Jimmy, who recently collaborated with his long time friend and best friend Justin Timberlake to produce a mash-up song, does not know how his show is going to fare after the virus but is hopeful that things would change.