Jimmy Fallon's Wife Nancy Juvonen Talks about Thoughtful Gift She Got from Him for 50th Birthday on 'Tonight Show'
Jimmy Fallon is one of the funniest and most popular late-night show hosts on television today. However, he also seems to have a soft and cuddly side that's pretty impressive to see. 
Earlier this week, the comedian published another episode of his "The Tonight Show: At Home Edition" on YouTube. This episode, however, featured an appearance from his wife, Nancy Juvonen.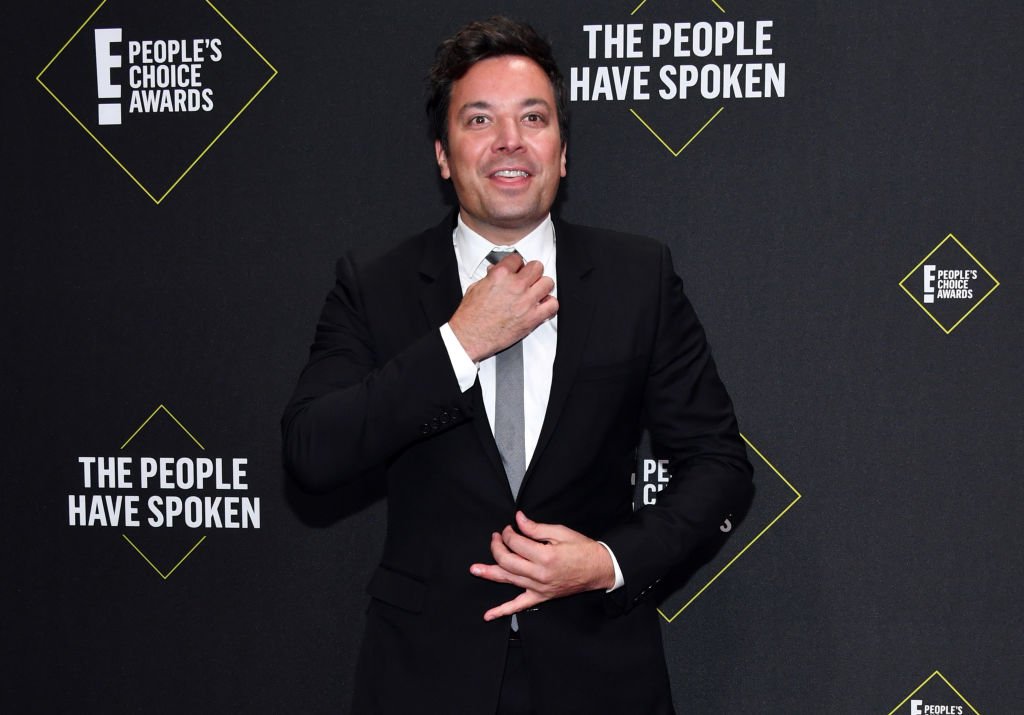 With both staying at home during the coronavirus outbreak, Nancy has been Jimmy's primary camera operator. This week, however, she stepped into the guest role. 
As part of the interview, the two took a stroll across their house while Jimmy asked his wife a few questions. On the subject of how cute Jimmy is, Nancy explained that she did think he was a sweet, romantic guy. She went on to give examples of what he's done, including the gift he gave her on her 50th birthday. 
As she explained, Jimmy got her a mixtape of some of her favorite tracks but said he forgot the boombox to play it in the garage.
When they went out to get it, they found her brother driving in with a large bus. The three of them went on to drive the bus across town, wowing passers-by and reliving some nostalgic moments.  
The interview also included a special performance by none other than John Legend. Given that the home edition of Jimmy's show recently started, fans will definitely be looking to get more shenanigans from the late-night show host. 
How some of our favorite show hosts have made do with the coronavirus. 
Jimmy's show has been one of the most enduring ones in these times. The comedian has found a great way to still connect with his fans, especially in a time when most show hosts have chosen to stay off the air and wait out the storm. 
However, he's not the only one adapting to the changes rather well. Stephen Colbert, another famous nightly show host, has been entertaining fans with segments of "The Late Show with Stephen Colbert." 
Kelly Ripa and Ryan Seacrest have also been taping their show, "Live with Kelly and Ryan," at home. Per a recent tweet from the show, both hosts aired their segment from home, with Kelly's husband Mark Consuelos and Ryan's girlfriend Shanya Taylor joining in as well. It's great to see everyone is improvising.