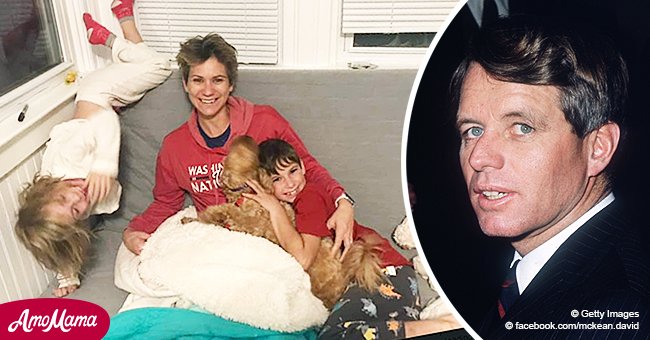 facebook.com/mckean.david
JFK's Nephew Tim Shriver Says Pain of Losing Cousin Maeve McKean Is Unspeakably Hard
Tim Shriver, JFK's nephew, emotionally revisits the tragic death of a cousin, Maeve McKean, and her young son, Gideon, in a ghastly canoeing accident.
Tom Shriver, John F. Kennedy's cousin, spoke about his deceased cousin and her son. During the interview, Shriver struggled to speak at times, wrought with heartbreak over the tragedy. Discussing how the family was taking the hit, he said:
"I think we have the benefit of as strong a family as there could possibly be, but it's not enough to end the pain."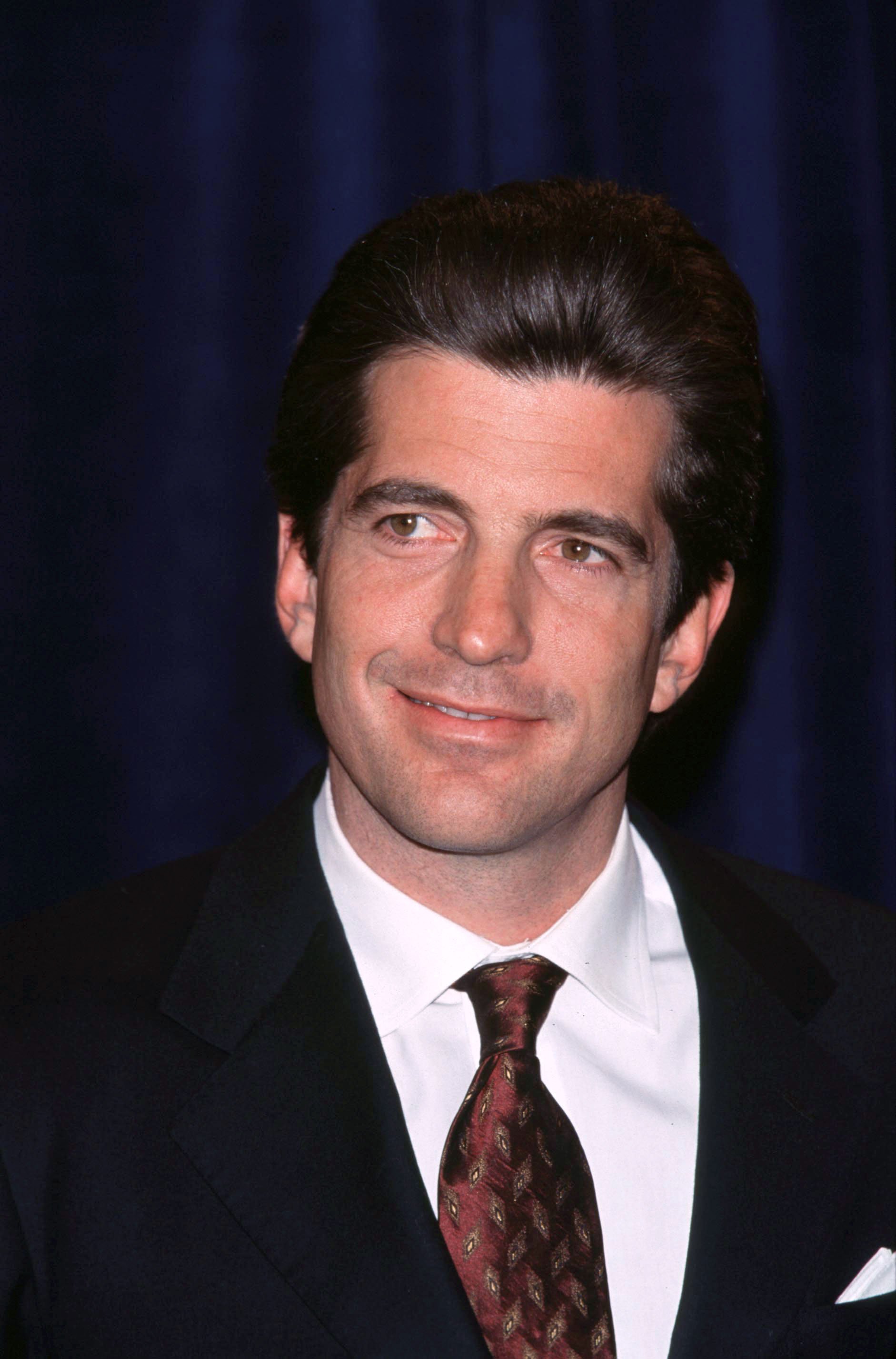 John F. Kennedy Jr. attends the Jackie Robinson Foundation Dinner on March 8, 1999. | Source: Getty Images.
Maeve Kennedy Townsend McKean and her son, Gideon, died on April 2 in a canoeing accident when strong winds and waves hit them after they set out into a deceptively peaceful cove on the Chesapeake Bay to find a lost ball.
Tom revealed that his family had to come together during the challenging period to help themselves get through their grief. He described the pain as "unspeakably hard." The late forty-year-old mother was former Maryland Lt. Gov. Kathleen Kennedy and David Lee Townsend, and one of the granddaughters of Senator Kennedy.
Maeve and Gideon's passing were the most recent of the Kennedy family's tragedies.
In August 2019, the granddaughter of assassinated Sen. Robert F. Kennedy by his second daughter, Courtney Kennedy Hill, tragically passed away after she overdosed at the Kennedy compound in Massachusetts.
The 22-year old Saoirse had a history of mental health issues, which she revealed in a 2016 essay for her high school newspaper, including a previous suicide attempt. Bill Stone, a friend of Saoirse at Bosten College where she studied, said:
"She was very kind, funny, bright, smart. She seemed happy. I knew she had her demons."
Saoirse was studying communications at Boston College at the time she died, and her friends, Bill said, had begun to worry about her and the struggles she had in the past.
This tragedy struck less than a year before Maeve and Gideon's terrible incident. The 40-year-old-and the 8-year old were lost in the turbulent waters for almost a week before their bodies were recovered.
The little boy's body was found almost 2,000 feet from his mother, who was nearly 25 feet in the water. Gideon had two siblings, and they had been with their mother and father, David McKean, in Maryland, spending their time in isolation together as a family.
Maeve was a human rights lawyer who was focused on public health globally just before her death. She also served as the executive director of the Georgetown's Global Health Initiative. Gideon was her oldest child.
Friends, fans, and the general public, on hearing of the tragedy, have all extended condolences to the family, hoping that they would have the strength to bear their loss.
Please fill in your e-mail so we can share with you our top stories!