Heather Langenkamp's Husband of 31 Years Is an Oscar-Winning Makeup Artist — Meet David LeRoy Anderson
Actress Heather Langenkamp has accomplished something that not many people have done, especially in the entertainment industry: to keep a marriage for over three decades.
She didn't achieve this in her first attempt, though. The actress, best known as Nancy Thompson in "A Nightmare on Elm Street," was married to jazz pianist and composer Alan Pasqua between 1984 and 1987.
Heather's son died of brain cancer.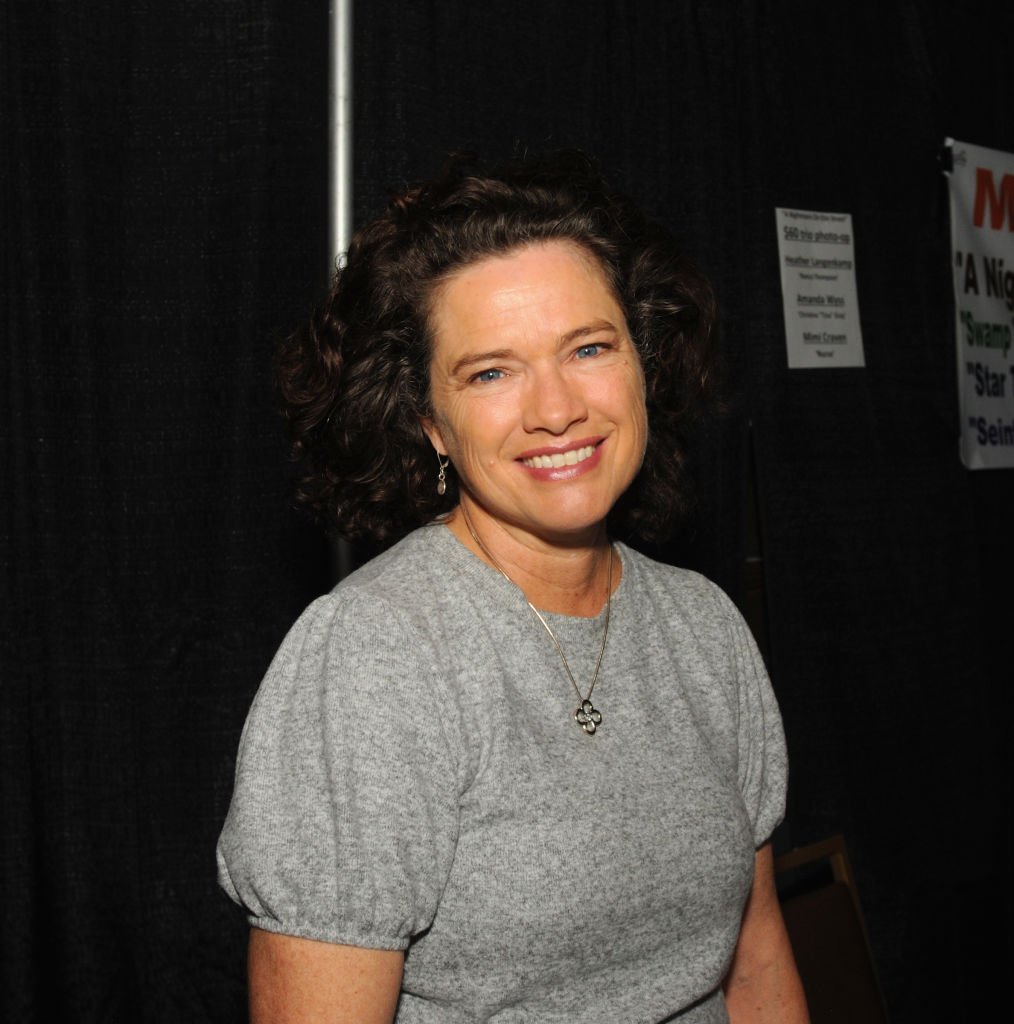 HEATHER LANGENKAMP'S HUSBAND OF THREE DECADES
While working in Wes Craven's "The Serpent and the Rainbow," Heather met her future husband, David LeRoy Anderson. Two years after divorcing her first husband, she and David tied the knot.
Heather's husband is also involved in the entertainment industry. However, he is not an actor but makeup and special effects artist.
David Leroy Anderson with his #GirlScoutCookies . thin mints for me, peanut butter for him. pic.twitter.com/F9Nn7WkDEQ

— Heather Langenkamp (@LangenkampH) February 29, 2016
David has worked in several films such as "Cinderella Man," "Scream Queens," and "Crossbones." However, the most important projects of his career have been "The Nutty Professor" and "Men in Black," winning an Oscar for each movie.
With his father, Lance Anderson, David founded the AFX Studio, a makeup and special effects company that is currently run by David and Heather.
Even though Heather's most memorable role was that of Nancy in the previously mentioned horror film, she has worked in some other movies and TV shows throughout her almost 40-year career.
She took a minor role in "The Butterfly Room," for instance. Apart from that, she portrayed Marie Lubbock in "Just the Ten of Us," Nancy Kerrigan in "Tonya and Nancy" and Toulouse in "American Horror Story: Freak Show."
Watching horror flicks with @_AmandaWyss @WIHFF If you're in the Atlanta area we are watching great horror Friday and Saturday @StrandMarietta outside Atlanta!! pic.twitter.com/AVyMrLkCyp

— Heather Langenkamp (@LangenkampH) February 28, 2020
COMMEMORATING "A NIGHTMARE ON ELM STREET" 30TH ANNIVERSARY
Back in 2013, ET Online interviewed both Heather Langenkamp and Robert Englund, who portrayed Freddy Krueger, the main villain of "A Nightmare on Elm Street," to commemorate the film's 30th anniversary.
The interview took place in front of the home, wherein the events of the first film happened. According to Heather, they spent most time shooting in front of that house that inside.
Happy Birthday @RobertBEnglund!
Robert and I at ElmStreetHouse conveying subtle notion that YOUTH IS A STATE OF MIND. pic.twitter.com/HQHI5uI31C

— Heather Langenkamp (@LangenkampH) June 6, 2017
Later, Robert admitted that he and the rest of the cast knew that they had done a great movie, but they couldn't have imagined that it would become a cult movie.
Heather admitted that, at that moment, she was a "short-range thinker" and that she was just happy to have landed that gig. The actress was surprised even after she got the calls to work on the third and seven films.
Love to meet artists who spend free time creating #noes fan art.Stephen Robinson and I at #chillertheatre in Parsippany,NJ.Come visit y'all. pic.twitter.com/Kcnduommef

— Heather Langenkamp (@LangenkampH) October 28, 2017
HEATHER'S SON DIED OF BRAIN CANCER
Although she has had a very successful career over the years, her life has not been a walk in the park. The actress and her husband had two children: Daniel "Atticus" and Isabelle Anderson.
On January 10, 2018, Heather Langenkamp's son passed away. Daniel was only 20 years old when he was diagnosed with brain cancer, and after dealing with the disease for years, he died.
Amanda Wyss was so amazing in her new movie The Id. Directed by Thommy Hutson. I'll be careful to be nice to her now pic.twitter.com/KGF3o96x1d

— Heather Langenkamp (@LangenkampH) February 20, 2016
Even after getting such a terrible diagnosis, he lived with "joy and intensity." He and his partner Lina Bardovi renovated a van and traveled across the US and also visited eight countries.
One of his favorite activities was going to the Dodger Stadium to root for the Los Angeles Dodgers, owned in part by NBA legend Magic Johnson.
Learning about those cheating Astros, I cried hard. Give back the rings. Apologize to our son, Atticus, the true bluest Dodger fan there ever was. We attended the '17 World Series game just before we lost him to brain cancer. #cheaters #Dodgers #cryingforbaseball #cancerwarrior pic.twitter.com/oM50ERDQSi

— Heather Langenkamp (@LangenkampH) January 14, 2020
In January this year, shortly after learning about the Houston Astros sign-stealing scandal, Heather took to Twitter to complain about it and demanded an apology to her late son. She wrote:
"Apologize to our son, Atticus, the true bluest Dodger fan there ever was. We attended the '17 World Series game just before we lost him to brain cancer."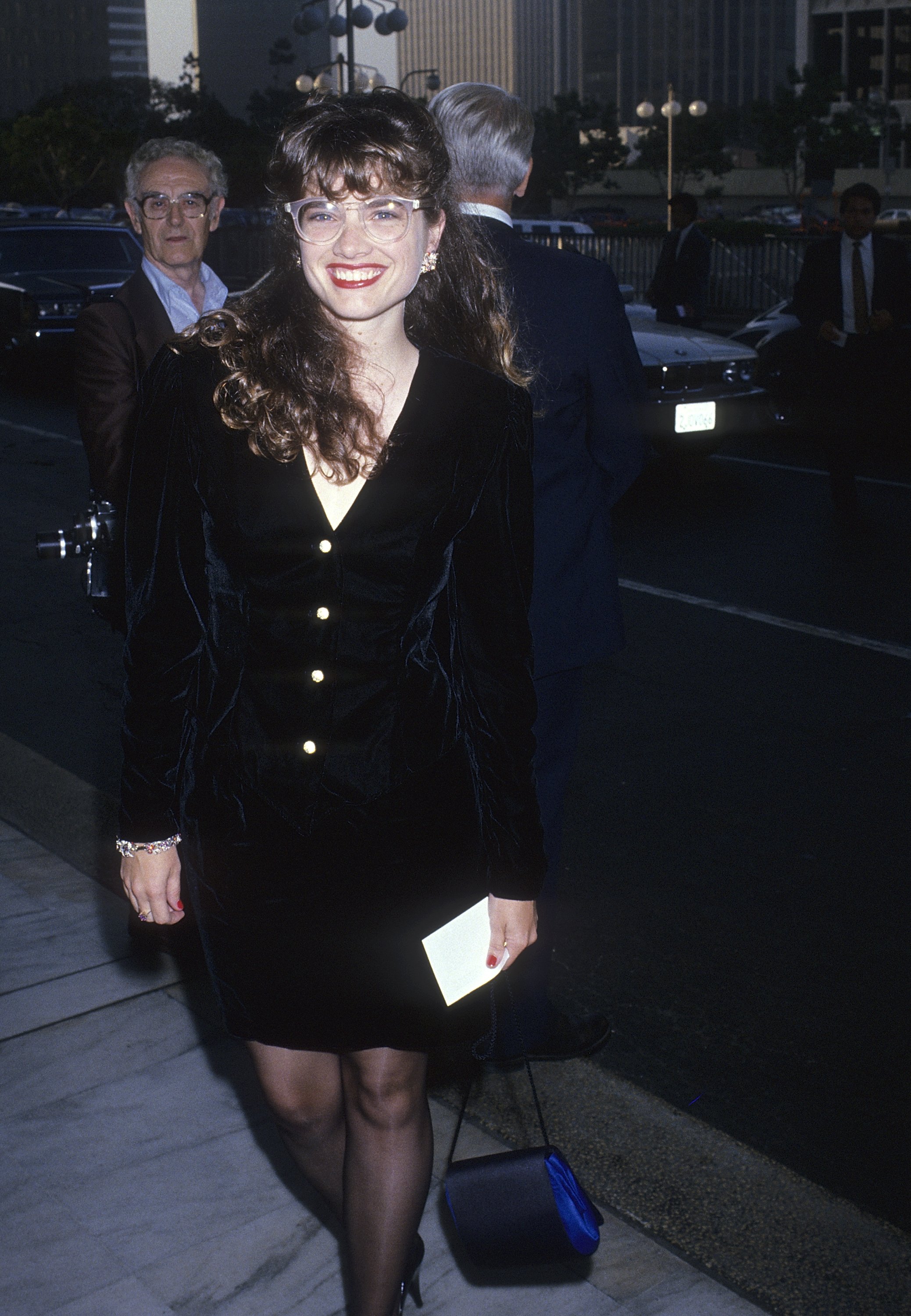 Nowadays, Heather Langenkamp is 55 years old and is still very much active in the entertainment industry. One of her most recent projects was the horror film "Portal," released in 2019. She's got the knack of those types of movies!