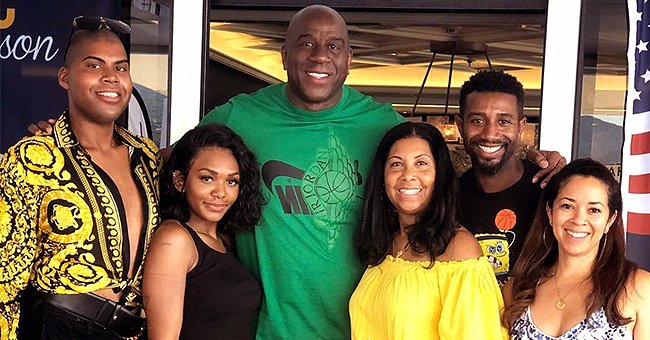 Instagram/magicjohnson
Magic Johnson Has 3 Children Who Are All Grown up — Meet Andre, EJ and Elisa
Magic Johnson's three kids grew up in the spotlight thanks to their famous parents, but they've made sure to make names for themselves through the years.
Earvin "Magic" Johnson is considered an NBA legend, and his controversial life is known by many around the world. At the peak of his basketball career, he had to quit the league after testing positive for HIV. Throughout the controversy, his wife Cookie stood by him through it all, and up until today, they remain together.
Together, Magic and Cookie share two children, Earvin "EJ" Johnson III and Elisa Johnson, while Magic has a son named Andre from a previous relationship. After almost three decades as a family, let's take a look at where his three children are now.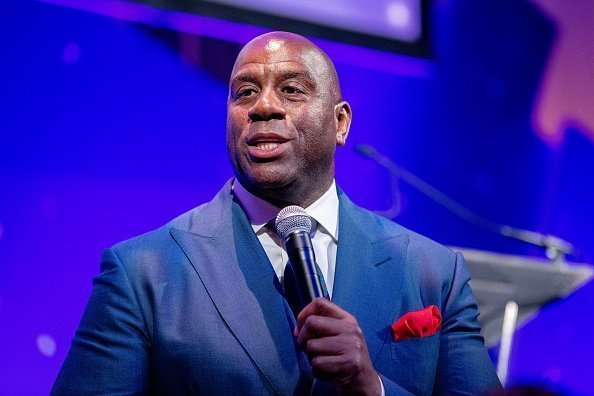 Magic Johnson on November 20, 2019 in New York City | Photo: Getty Images
THE ELDEST JOHNSON SON - ANDRE
In 1981, Magic became a father for the first time when his then-girlfriend, Melissa Mitchell, gave birth to a son. Unlike his younger siblings, Andre has chosen to stay out of the spotlight and was raised by his mom. While he didn't grow up with Magic, the two remain to have a solid relationship.
More than just being father-and-son, Magic and Andre have done business together, and go on vacation to spend time together whenever they can. While he was the Vice President of his dad's business Magic Johnson Enterprises at one point, he is no longer a part of it and instead put up his own called "Love + Light Ventures, LLC."
EARVIN "EJ" JOHNSON III
Cookie Johnson was carrying her first son Earvin Johnson III when Magic found out that he was HIV positive. Fortunately, the virus was not carried over to EJ and he was born happy and healthy a couple of months after the HIV announcement.
In 2013, EJ came out as gay and joined the "Rich Kids of Beverly Hills," a reality TV show that follows the lives of 90210's richest kids. Since then, he's had his own spin-off TV show and is currently taking the fashion world by storm. Magic Johnson and the rest of the family are supportive of EJ's sexuality, and it's something they are extremely proud of.
THEIR YOUNGEST DAUGHTER - ELISA JOHNSON
A couple of years after welcoming EJ, Cookie and Magic wanted to expand their family. However, instead of taking the chance of transmitting HIV to their child, the couple decided to adopt instead. They welcomed their youngest daughter Elisa to their family in 1995.
A great fashion enthusiast, Elisa studied at the Fashion Institute of Technology, before signing with Wilhelmina Models as a professional model. In 2018, she was the victim of a home invasion, which left her with intense scars in the stomach. She proudly shared the scars on Instagram, claiming they're a part of who they are and is a part of her journey.
Please fill in your e-mail so we can share with you our top stories!