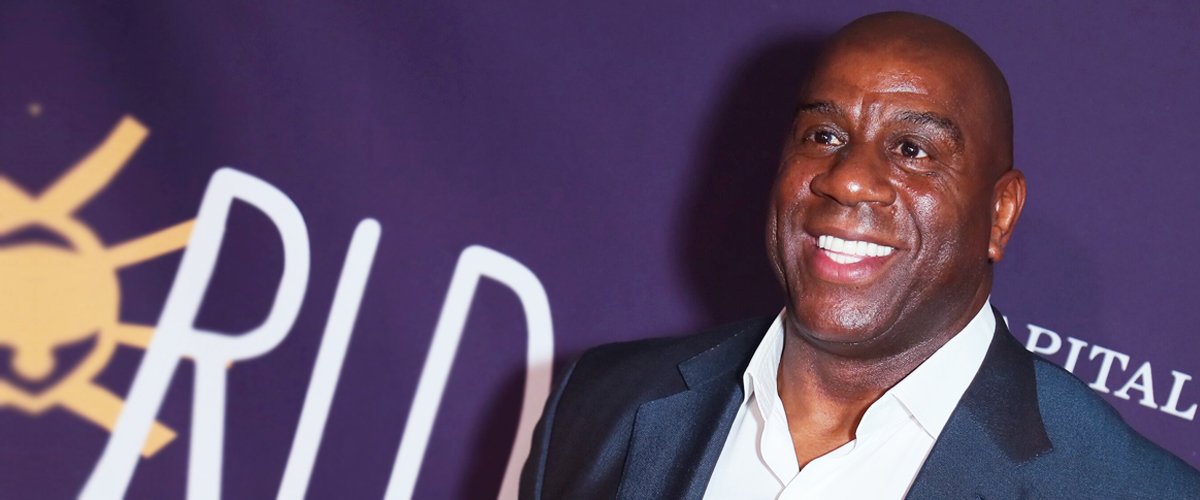 Getty Images
Magic Johnson Admitted Apologizing to His Gay Son EJ for Judging Him over His Sexuality

NBA legend Magic Johnson had a hard time accepting that his son, Earvin "EJ" Johnson, was gay. He eventually had to apologize to him for his behavior.
Magic had a very successful career as a basketball player that was unfortunately cut short after he was tested HIV positive back in 1991.
"Why am I judging him? What am I?"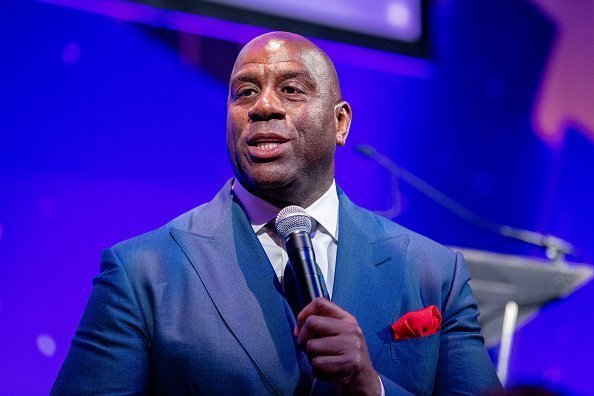 Magic Johnson on November 20, 2019 in New York City | Photo: Getty Images
MAGIC JOHNSON'S HIV
One of the most shocking aspects of his disease was that Cookie, his wife, was pregnant with EJ by the time he discovered it, and the boy could contract the virus in the uterus.
Thankfully, both Cookie and EJ tested negative. Following the diagnosis, Magic created the Magic Johnson Foundation to support HIV/AIDS research and to spread more information about it.
As per EJ, he was born healthy in June 1992 and grew up in a loving environment. During an interview with Jada Pinkett-Smith on her show "Red Table Talk," Cookie revealed that she noticed the first signs that EJ was gay when he was three years old.
According to Cookie, it was at that age that her son wanted to wear princess costumes, skirts, and her shoes. At that point, she didn't know what to do and thought that it was a phase.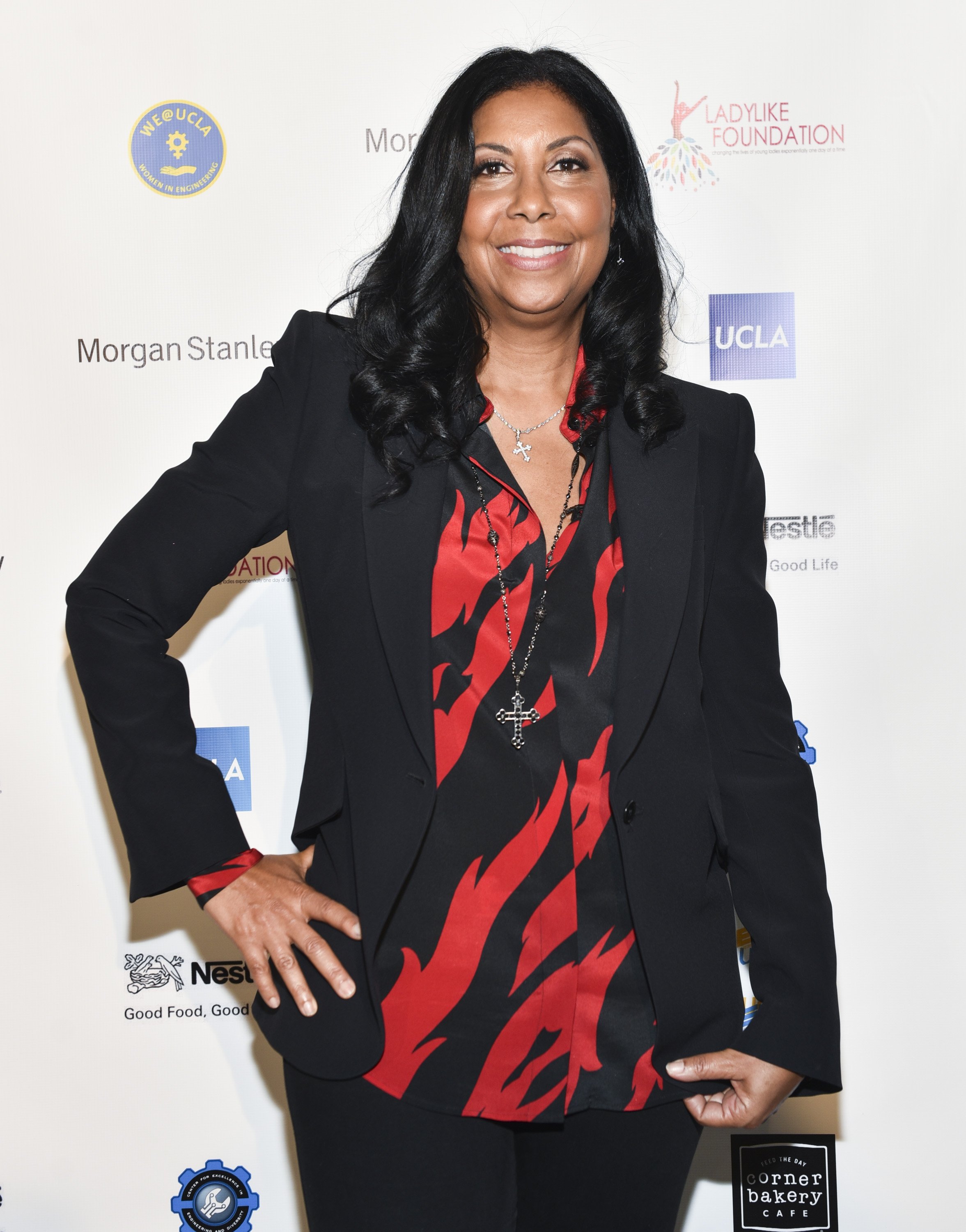 Cookie Johnson on December 16, 2017 in Los Angeles, California | Photo: Getty Images
EJ JOHNSON COMING OUT
As years passed by, EJ's sexuality became more evident, and he eventually came out to his mother, who accepted and supported him. Doing the same with Magic was no that easy, though. Cookie said:
"We had the talk with dad. And that was a little tough. My husband is the kind of person, like, he reacts quickly. So, everything that came to the top of his head; he just let it out."
Magic Johnson's wife pointed out that she was shocked because what her husband told EJ hurt even her feelings. She eventually told the Los Angeles Lakers legend that what he did was not right. Thankfully, he accepted his mistake.
The very next day, Magic went to EJ's room to tell him that they would go through the situation together and that he needed time to process everything. EJ added that they both cried "a little bit."
MAGIC APOLOGIZED TO HIS SON
Magic and his wife talked to Robin Roberts about their son a couple of years before Cookie and EJ opened up about it with Jada.
During that conversation, Cookie confessed that she used to let EJ play with dolls as long as his father didn't notice it because she knew he wouldn't like it.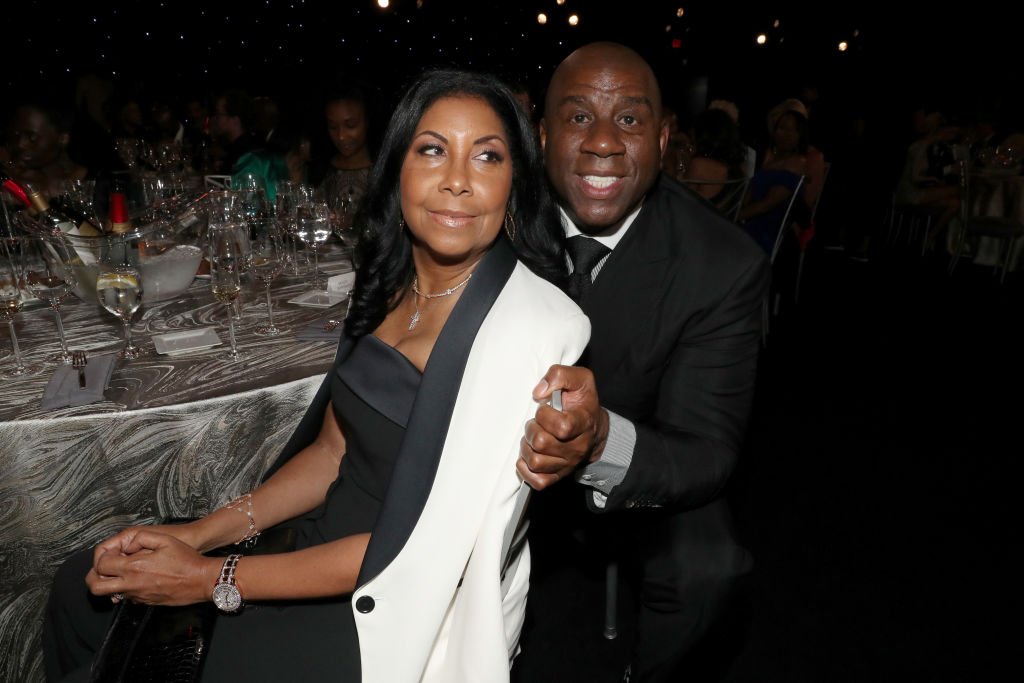 Cookie Johnson and Magic Johnson on June 24, 2019 in Santa Monica, California | Photo: Getty Images
The NBA legend then admitted to being harsh with EJ when he learned he was gay but also pointed out that he apologized to him. Magic said:
"I had to come to realize that this is who he is, and he's gonna be happy. So, why am I judging him? What am I? I'm his father. I knew he was looking for me to accept who he was."
Magic went on to accept that he had to get out of his own macho way and come to terms with it by himself.
Thankfully for the whole family, his and EJ's bond is closer than ever. Talking to Ellen DeGeneres, the NBA legend shared some pieces of advice for everyone who was going through similar situations.
MAGIC JOHNSON'S PARENTING ADVICE
After saying that he and his wife loved EJ and that he was an amazing human being, Magic pointed out:
"[Parents] gotta support your child because there's so many people who try to discriminate against them. So, they need you to support them, cuz if you don't support them, who's gonna support them and love them? [sic]."
Magic Johnson's son was not the only child of an NBA star who came out to his parents. Dwyane Wade revealed on the Ellen DeGeneres show that his child came out as transgender.
Please fill in your e-mail so we can share with you our top stories!