RFK's Son-In-Law David McKean Paid Tribute to Late Wife Maeve & Son Gideon during Virtual Memorial
Going on two weeks since Robert F. Kennedy's granddaughter Maeve and her son Gideon vanished after going out on a canoe - her husband David delivered an emotional eulogy during their virtual memorial service.
On Saturday, David McKean reportedly led his wife Maeve and his son Gideon's virtual memorial service held over Zoom to more than 3,000 participants.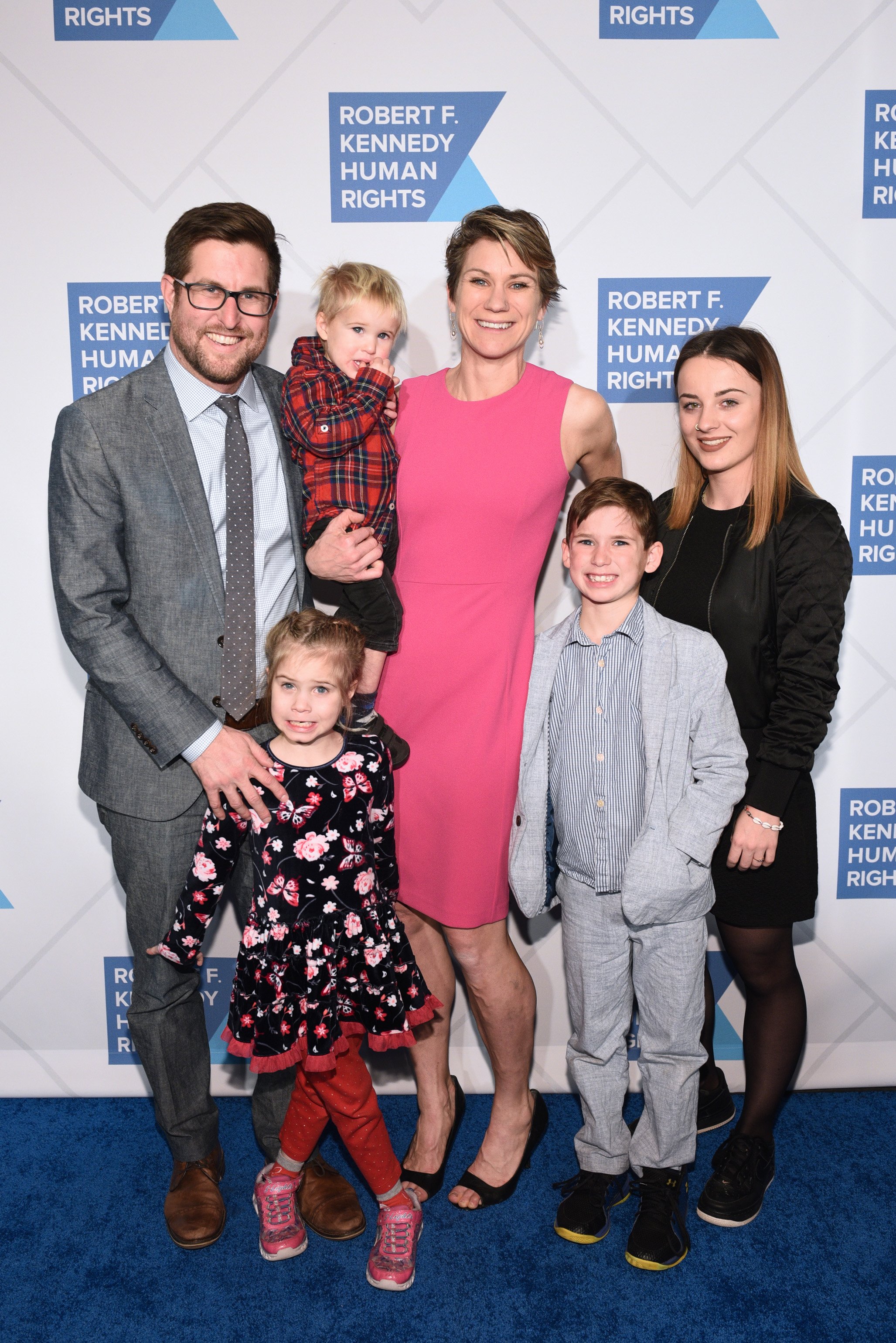 TRIBUTE TO MAEVE AND GIDEON
Called "A Gathering of Love and Thanksgiving for Maeve and Gideon," the memorial served as a tribute to the mother-and-son who tragically died in a canoe accident.
The Rodean School Choir performed Leonard Cohen's "Hallelujah" before David began his eulogy. Maeve and David had been married for 11 years, and he recalled how their love story started while holding their two-year-old son Toby.
"I had a crush on Maeve from the moment I met her. We said that we loved each other after dating for two weeks," David reportedly said. "We were talking about growing old together before we'd ever even moved into our first apartment."
The couple shared an "intense love" that only grew stronger over time, and it became the "foundation" on which Maeve and David built their lives together. 
While David reminisced about Gideon being an "extraordinary child," he also spoke of Maeve's dedication to being a good mother and wife - always "worried" about her family and their needs. 
GRATEFUL FOR ONGOING SUPPORT
In conclusion to his tribute, David also thanked everyone for their continued support during their "time of need," and added:
"We're all so grateful that you're with us today, that you've been with us on the road leading here, and in the journey that lies ahead."
OTHER FAMILY MEMBERS ALSO SPOKE
Besides David, Maeve's uncle, Doug Kennedy, said a few words, as did Maeve's mother, Kathleen Kennedy Townsend. 
Stating that Maeve always inspired to make life easier for her family and friends, Kathleen said she "always wanted to soar, and thanked everyone for "helping us all to remember what she did."
Gideon's cousins, classmates, and friends also put a special video together which got played during the service - which also included performances by Kenny Chesney, who played "Amazing Grace," and Natasha Bedingfield.
WHEN THE ACCIDENT HAPPENED
The tragedy unfolded on April 3, when Maeve and Gideon, one of her three children with David, went out on a canoe in Chesapeake bay to retrieve a ball that had landed in the water. 
It is suspected that the wind and tide swept the mother-and-son pair out of the protected bay area, where they got spotted by an onlooker about 30 minutes later. 
WHEN AUTHORITIES FOUND THEM
Despite having called 911, the pair had vanished, and rescue attempts came back empty-handed. On April 6, authorities recovered Maeve's body roughly 2.5 miles away from their Chesapeake home. Two days later and about 2,000 feet away - Gideon's body was discovered. 
CAUSE OF DEATH REVEALED
After the recovery of their bodies, Kathleen Kennedy Townsend issued a statement wherein she thanked the Department of Natural Resources and their team for their hard work and helping them get "closure" after the tragic ordeal.
The chief medical examiner determined Maeve's cause of death as accidental drowning as a direct result of their canoe accident.