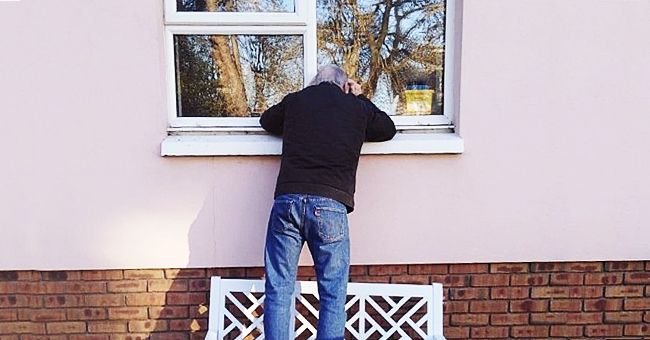 twitter.com/rteliveline
Man Says Goodbye to 70-Year-Old Brother through a Window after He Died from COVID-19
Padraig Byrne, from Dublin, had to bid farewell to his cherished sibling, Francis, by peering through a hospital window after he succumbed from COVID-19.
Padraig couldn't visit Francis at St Luke's Hospital in Rathgar because of limitations set up to help battle the spread of the novel coronavirus disease.
The photo of him attempting to get a brief look at his brother, who passed away on April 1, shows the overwhelming effect of COVID-19 on Irish families.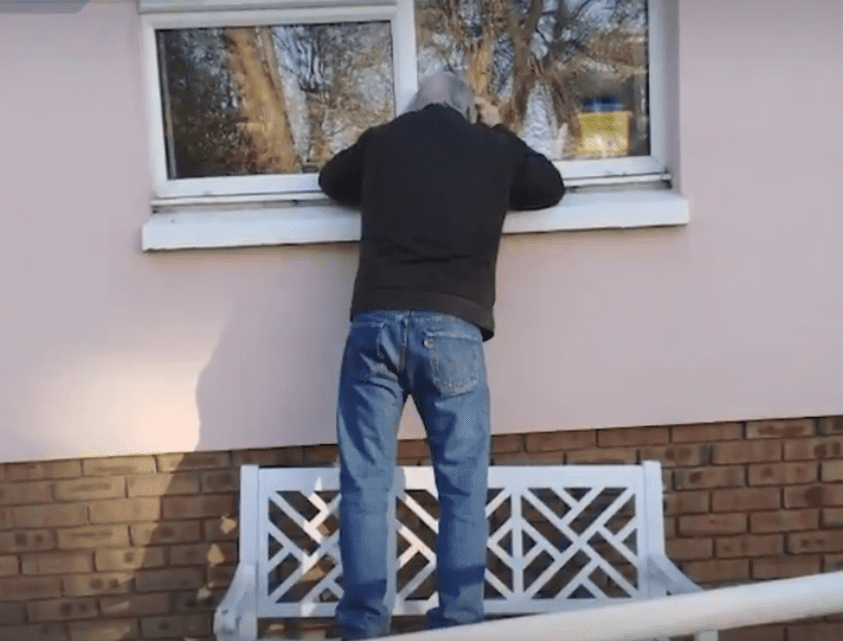 Padraig Byrne trying to get a glimpse of his brother Francis on April 1, 2020, at St Luke's Hospital in Rathgar. | Photo: Twitter/RTÉ Radio 1
LAST GOODBYE
In an interview with Joe Duffy on RTE Radio One's Liveline, Padraig said, "I saw the bench and I decided I had to see him, I just had to have a look."
Padraig added that he felt he was there and that he was with his beloved brother. The heartbroken man continued:
"It was the only way I could say my last goodbye to him. I shed another tear when I had a look, and I said, 'Goodbye, Francis.'"
SOCIAL DISTANCING MEASURES
According to Padraig, his brother had passed on when he looked through the window, with his wife Betty and daughter Rachel by his side.
Padraig hadn't seen Francis for about a month as he hadn't been able to visit him before his COVID-19 diagnosis due to social distancing measures.
Padraig described Francis as a "family man" and that he had "great faith" and "a passion for the environment."
SMALL PRIVATE FUNERAL
According to a death notice on RIP.ie, a small private funeral was held for Francis. This is in accordance with Government/HSE advice and to guarantee the safety of Francis' loved ones.
However, as reported by Daily Mail, Padraig and his four other brothers — Liam, Damien, Brendan, and Brian — were not permitted to carry the coffin because of the virus.
He explained that the funeral directors brought the vehicle up to his home in Clondalkin and drove past his neighbors, allowing them to pay their final respects.
Padraig described Francis as a "family man" and that he had "great faith" and "a passion for the environment." Padraig is also encouraging everyone to follow the restrictions currently in place.
Meanwhile, Secretary of Clondalkin Tidy Towns Pat O'Sullivan paid tribute to Francis. He told the Irish Mirror that Francis spent countless hours tending the landscaping, maintenance, and cleanliness of his estate, Floraville.
He added that it was an honor to have known Francis not just for his voluntary work but also because he was a humble man who gave so much so that many people could appreciate and value their village.
Please fill in your e-mail so we can share with you our top stories!