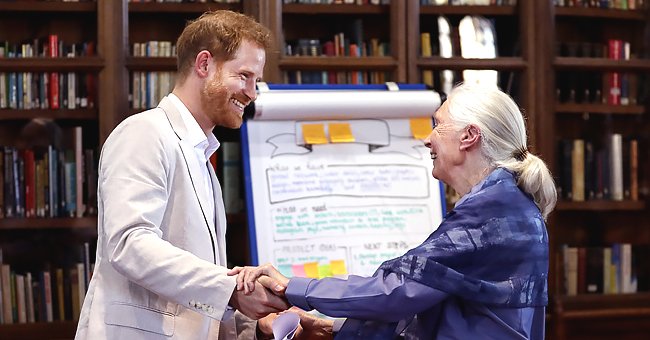 Getty images
Daily Mail: Prince Harry Reportedly Hinted at 'Megxit' before Making Official Announcement
Famous chimp conservationist, Jane Goodall revealed to Dailymail that Prince Harry's exit from the royal household did not come as a surprise to her.
Jane Goodall is an English primatologist and anthropologist considered to be the world's foremost expert on chimpanzees.
Goodall is best known for her 60-year study of social and family interactions of wild chimpanzees since she first went to Gombe Stream National Park in Tanzania in 1960.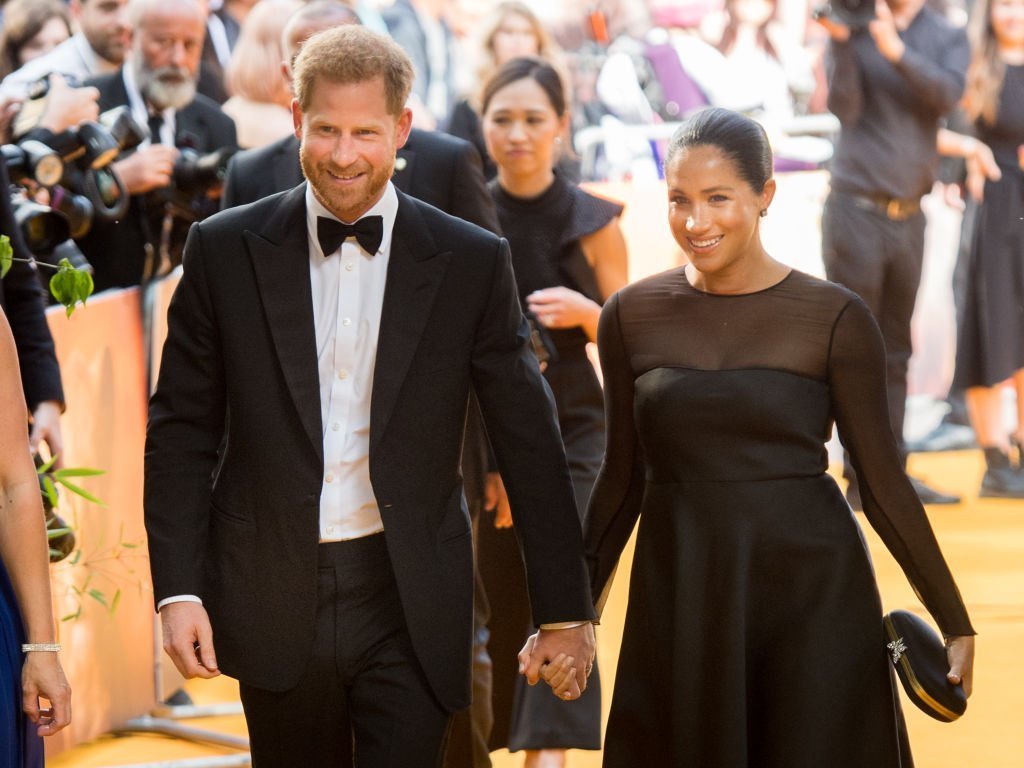 Prince Harry, Duke of Sussex and Meghan, Duchess of Sussex attend "The Lion King" European Premiere at Leicester Square on July 14, 2019 in London, England. | Photo: Getty Images
Aside from being a renowned primatologist, Goodall is also a good friend of Prince Harry, and according to Dailymail, she saw his exit from the royal family coming.
She revealed this in a film-like documentary that celebrates her life's work as a chimpanzee conservationist. In the film, she meets Harry at a conservation event, and they greet each other like two old friends meeting after some time.
According to her, her closeness with Harry is because they seem to share a lot in common. This fact was proven when the Prince's wife, Meghan, guest-edited Vogue in September 2019, and implored Harry to have a sit-down with Goodall.
The encounter ended up as a conversation between friends rather than an interview with questions asked—it revealed as much about Harry as it did about Goodall.
The firm will reportedly feature a grading system for users to track their carbon emissions.
It was during the interview that Harry shared that he and his wife had no plans to have more than two kids at most. Asides from family life, they also discussed the impacts of human selfishness on the world at large.
During the interview, Goodall and Harry were joined by Meghan and their son, Archie. According to Dailymail, the famous primatologist reportedly made Archie do the "Queen's wave," saying,
"I suppose he'll have to learn this."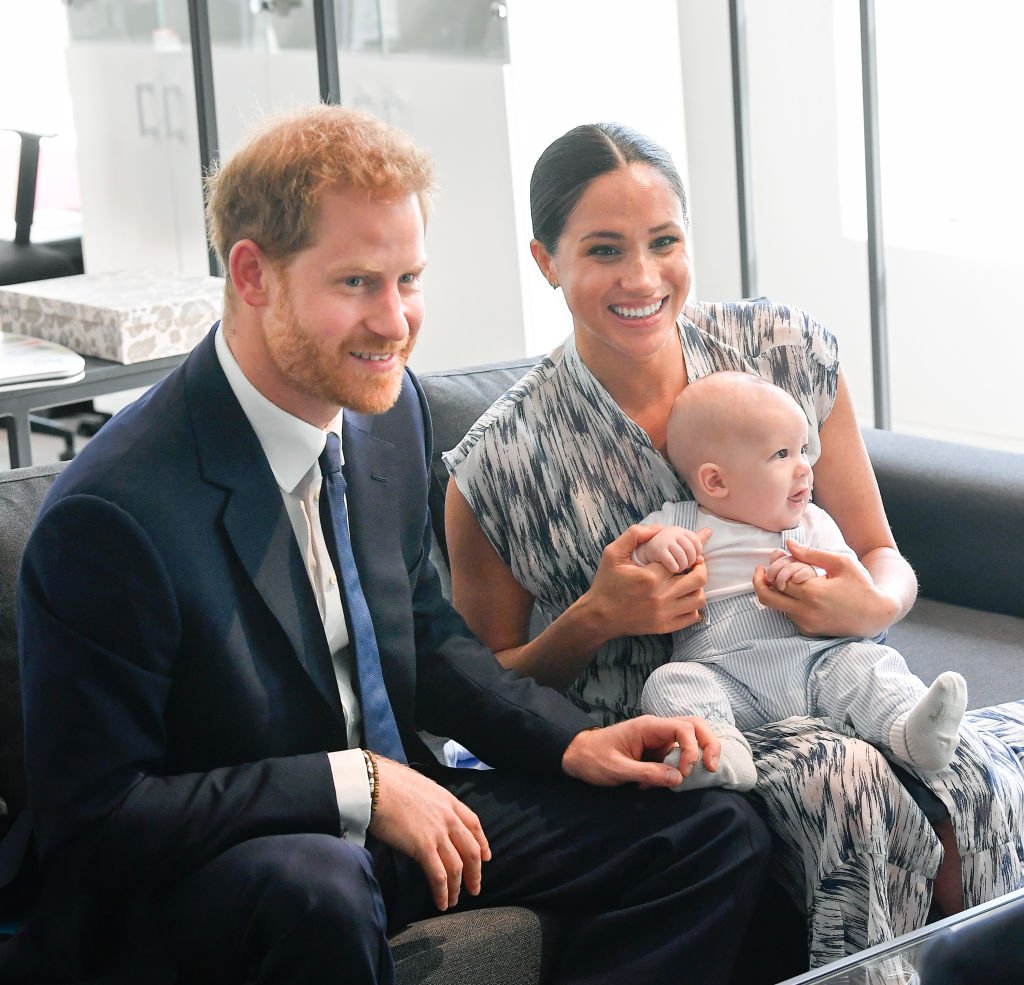 Prince Harry, Meghan, and their baby son Archie Mountbatten-Windsor meet Archbishop Desmond Tutu and his daughter Thandeka Tutu-Gxashe at the Desmond & Leah Tutu Legacy Foundation during their royal tour of South Africa. | Photo: Getty Images
In reply, Harry said,
"No, he's not growing up like that," and that may have been all the indication Goodall needed to draw her conclusion—Harry and his family would be leaving the royal household.
At the time, Harry and Meghan were still several months away from announcing their decision to leave behind their titles as senior members of the royal family—the couple had already declined to give their son a royal title.
Now months after the exit, the Prince has gone on to drop all titles associated with the royal family, including the royal family name, Mountbatten Windsor.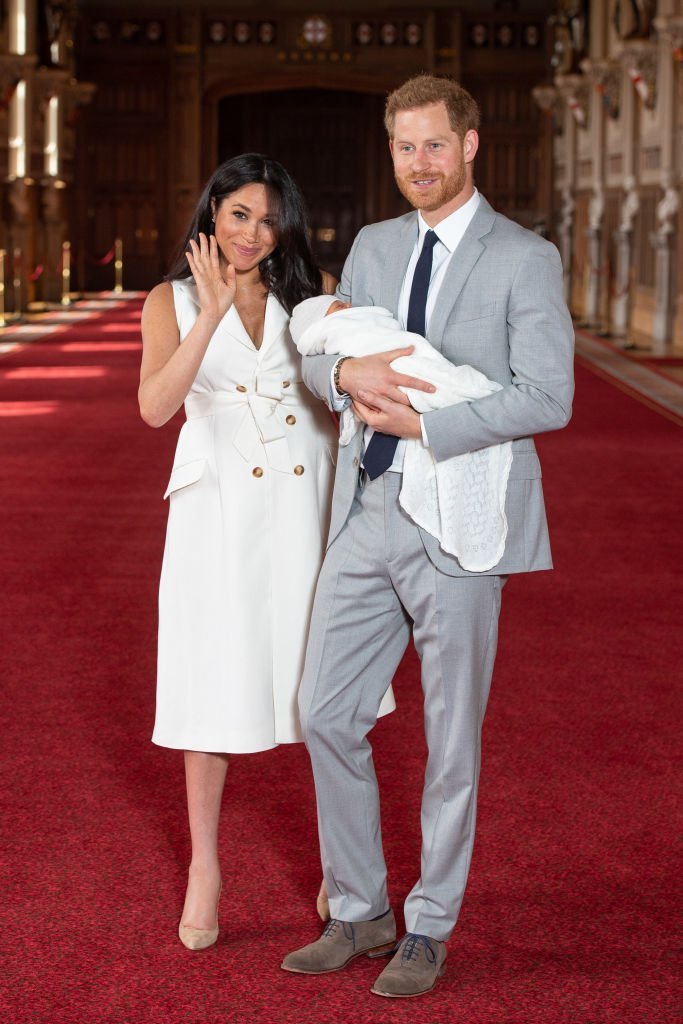 Prince Harry and Meghan pose with their newborn son Archie Harrison Mountbatten-Windsor during a photocall in St George's Hall at Windsor Castle on May 8, 2019. | Photo: Getty Images
He is reportedly listed as Prince Henry Charles Albert David in documents registering his new eco-friendly tourism firm Travalyst. The firm will reportedly feature a grading system for users to track their carbon emissions.
Asides the firm, Harry and his wife have also revealed they would be launching a new charity organization named Archewell earlier last week—their son, Archie, reportedly inspired the name.
Please fill in your e-mail so we can share with you our top stories!