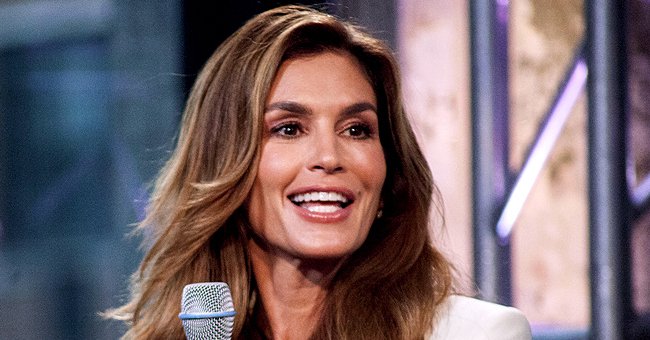 Getty Images
Cindy Crawford Says Her Sisters Called Her Iconic Upper Lip Mole an Ugly Mark

Cindy Crawford and Naomi Campbell gave modeling fans the ultimate treat when they had a conversation on camera for the world to see. So, what do models chat about?
A few days ago, Cindy Crawford and Naomi Campbell went on Campbell's new YouTube show, "No Filter with Naomi," and talked about fashion, fame, and life in general as supermodels.
Both women were as gorgeous as ever. In the talk, though, Crawford revealed that not everyone thought she was as beautiful with all her natural features at first — namely, her mole. The clip is found below.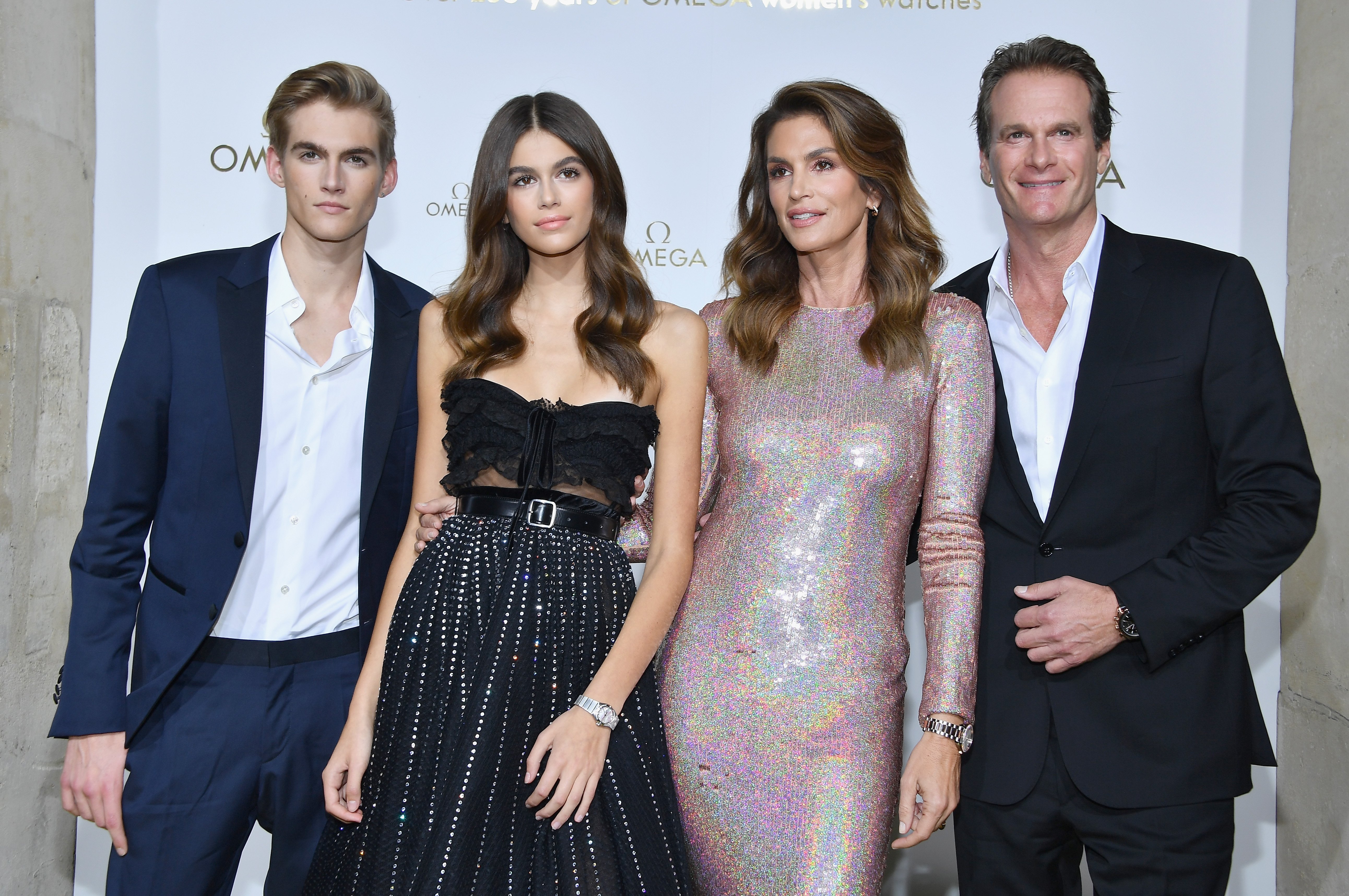 Presley Gerber,Kaia Gerber,Cindy Crawford and Rande Gerber attend "Her Time" Omega Photocall on September 29, 2017, in Paris, France. | Source: Getty Images.
Cindy Crawford's mole history
During their discussion, Crawford brought up how her iconic beauty mark located just above her lip was somewhat controversial at the start of her career. Her sisters straight up called it ugly.
Crawford, 54, shared how the first modeling agency she worked with wanted her to remove the mole surgically. Her mother stopped them by pointing out they didn't know what the scar would look like.
As the mother-of-two's career advanced, other people she worked with opted to cover up the mole with makeup or airbrush it. Since it wasn't flat, covering it made it look like a pimple, so that typically failed.
Her sisters called it ugly
Eventually, Crawford made her way onto a Vogue cover — the British version. There, they retouched the mole out. "So there is a cover of me out there with no mole," said Crawford of her iconic mark.
However, for the American Vogue cover, they decided to keep it. After that, Crawford's mole was pretty much validated, and she flaunted it throughout her career.
When asked about the times before when her mole was removed, Crawford told Campbell, "Look, as a kid, I hated having a beauty mark. My sisters called it an ugly mark."
Still making modeling waves
Crawford is well aware that getting her mole on the cover of Vogue helped others be more comfortable about their own marks. Furthermore, it made her stand out and get remembered.
And Crawford is certainly remembered to this day as she's still doing photoshoots for major brands. For instance, she did a shoot in February for the spring 2020 collection of Jones New York.
Crawford is further allowing her daughter Kaia, 18, to follow in her footsteps. The 18-year-old teen has already made appearances on the runway and is lauded for her mirror looks to her mom.
Sharon Stone shares a throwback
Back in February, Crawford celebrated her birthday with a bang when actress Sharon Stone shared a newer photo and a throwback of the pair of them in 1993.
Stone, a legendary actress, captioned the post with "Happy Birthday" and signed her name at the end. While she doesn't have any beauty marks, there's no doubt both women did and still look incredible.
Please fill in your e-mail so we can share with you our top stories!