Kimora Lee Simmons Celebrates Son Wolfe's 5th Birthday with All 5 Kids
Fashion mogul Kimora Lee Simmons recently took to social media to show off special moments from the celebration of her son Wolfe Lee's fifth birthday amid the lockdown.
The 44-year-old mother of five shared photos of herself, on Instagram, posing with her kids in some colorful family snaps.
Wolfe Lee Leissner, son of Kimora Lee Simmons and her husband Tim Leissner, recently celebrated his fifth birthday colorfully, amid the lockdown due to the novel coronavirus pandemic.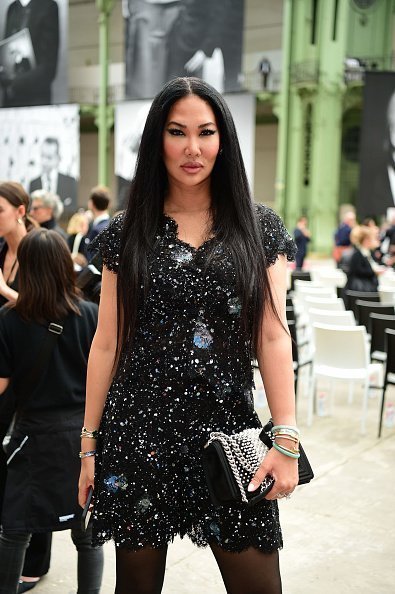 In attendance, at the dinosaur-themed birthday bash, were both parents of the youngster alongside his siblings, Kenzo, Gary, Ming, and Aoki.
The sibling of the celebrant, Ming Lee, took to her Instagram page to share several photos of her brother having fun on his special day.
The adorable 5-year-old was seen in one picture in the kitchen, probably whipping up a treat for himself, as he tasted a batter of a hand mixer.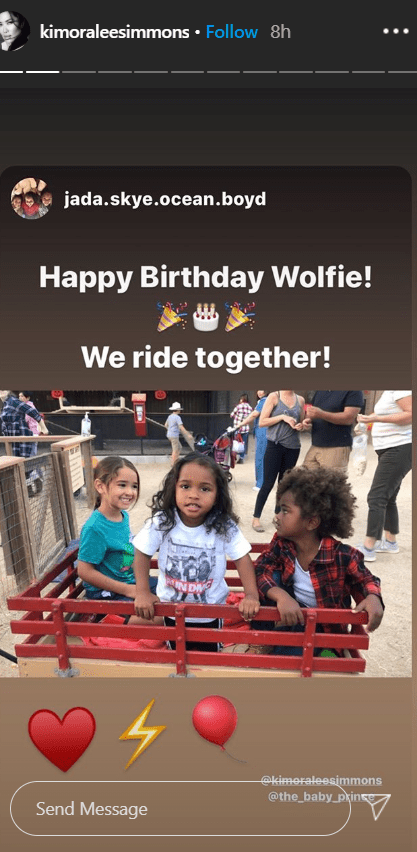 Simmons Leissner also shared clips from the birthday celebration on her Instagram story. For the event, their home was decorated with balloons, mostly green, as seen in one clip which she captioned, "WOLFE IS FIVE!!!"
It was further mentioned that the actor continuously turns down Kimora's offer to come over and visit their son.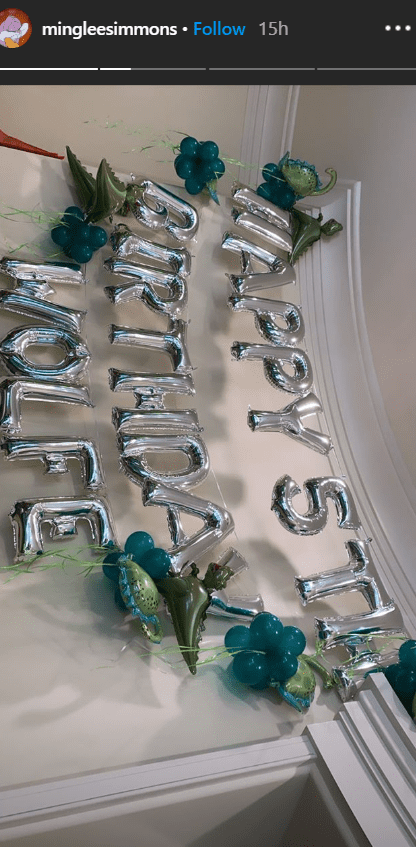 The fashion mogul posted another clip on her IG story of her son, Wolfe Lee, swinging hard at his piñata shaped like a dinosaur.
Kimora Lee's elder daughter, Ming Lee, also took to her Instagram story to wish Wolfe a happy birthday and posted a clip of the celebrant dancing around in his pajamas before getting dressed up for his birthday party.
Kimora Lee also shared an exclusive photo with her newly adopted son Gary, and she captioned the picture, "#Gary Lee." This is the first time that she would publicly share a photo of the 10-year-old whom she and her husband, Tim Leissner, adopted earlier this year.
Kimora Lee Simmons has two daughters, Ming Lee, 20, and Aoki Lee, 17, whom she shares with her ex-husband Russell Simmons. She's also mother to Kenzo Lee, 10, her son from her four-year-long relationship with actor Djimon Hounsou. 
Following Hounsou's comment on Kimora being responsible for him not being able to see or talk to his son, Kenzo, it was later revealed that his baby mama was not in any way keeping the boy from seeing his father.
On the contrary, it was further mentioned that the actor continuously turns down Kimora's offer for him to come over and visit their son.