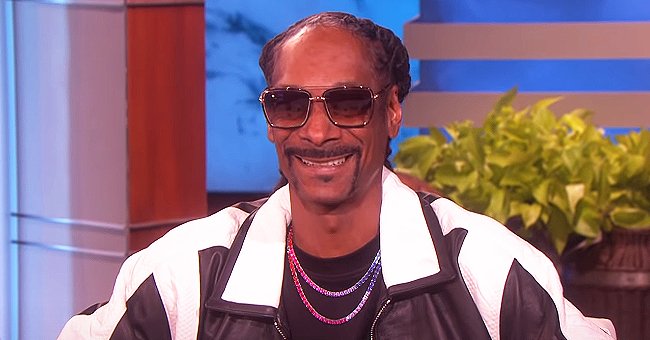 YouTube/TheEllenShow
Snoop Dogg's Only Daughter Princess Strikes Pose in Velvet Outfit with Curly Fur Dog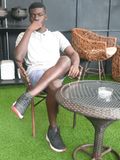 Cori Broadus rocked an exquisite look as she rocked one of her wears from Fashionova's collections.
These days, Snoop Dogg's youngest child, Cori Broadus, isn't only about her vocal prowess as the young adult is beginning to show off the fashionista in her. A new Instagram share on her page showed "Choc" rocking a wooly outfit as she struck a pose for the camera.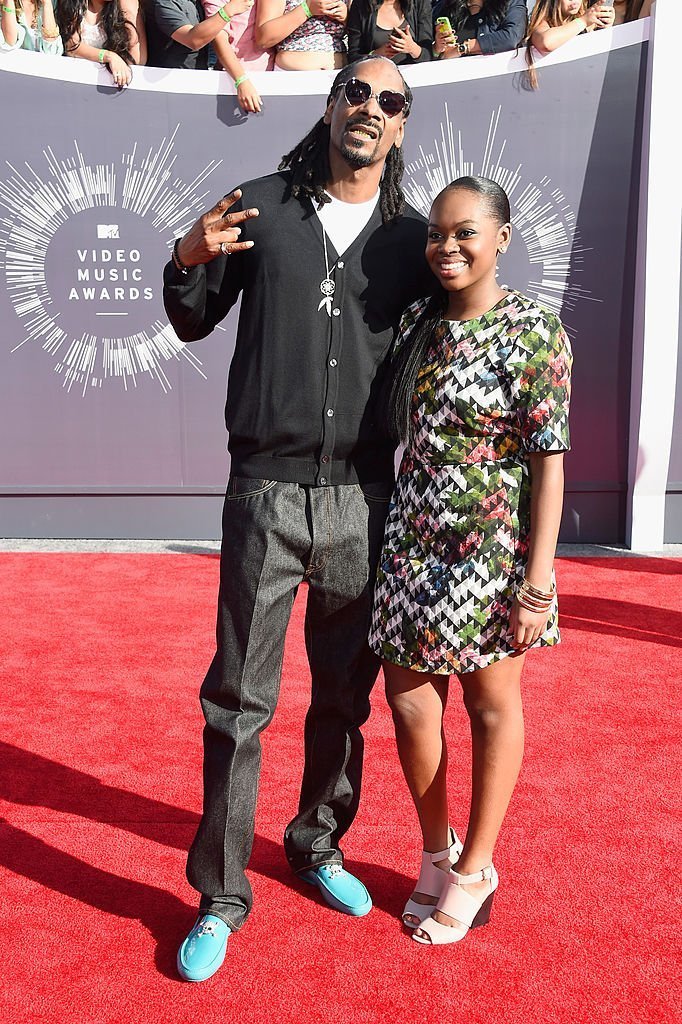 Recording artist Snoop Dogg and Cori Broadus attend the 2014 MTV Video Music Awards at The Forum on August 24, 2014 in Inglewood, California. | Photo: Getty Images
CORI'S GOT STYLE
In the Instagram post, the young lady sported a matching brown outfit, which included a cropped top and high-waisted pants. Broadus wore her hair in a long and curly style while her face was done up in perfect makeup.
In her caption, the Fashion nova model directed fans to cop theirs from the fashion brand. Cori "Choc" spiced up her outfit with her cute little dog whose coat was the same color as her dress.
FANS LOVED IT!
The "Sittin' In My Room" singer's fans were all about her in the comments as they showed approval for her chic sense of style. A fan gushed over Cori with the words: "Such a cutie."
At the age of six, the "Daddy's Girl" crooner was diagnosed with Lupus.
A second person mentioned while admiring her pup: "Awww, you look so cute and the doggy. Omg." Another fan added: "Pretty chocolate girls rock." Others showed their affection and approval for her style by putting up heart emojis.
HOW CORI SAVED HER PARENTS' UNION
One might be thinking Cori went all out to see that her parents' marriage didn't fail in 2004, but it wasn't like that. Although there is no doubt that she loves her family and wouldn't mind lending a hand, her illness was a blessing in disguise.
At the age of six, the "Daddy's Girl" crooner was diagnosed with Lupus, an inflammatory disease that's caused by the immune system attacking its own tissues. Talking about Cori's health, the doting dad said:
"My daughter is the love of my life. When she's saying, 'My brain hurts,' it bothered me so much."
The little girl's health condition led her parents to realize they needed to stay strong together for the sake of the family. Speaking in an interview, the A-list rapper said: "That's what it boiled down to, Cori's lupus showed us we need to be together forever."
Thankfully the family overcame her health crisis as Cori Chic is gradually making a name for herself in the entertainment industry and building an excellent celebrity profile for herself.
Please fill in your e-mail so we can share with you our top stories!