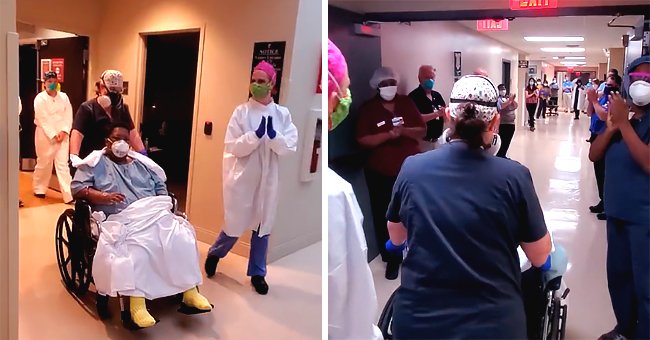 facebook.com/Crisp Regional Hospital
Georgia Hospital Medical Staff Applaud COVID-19 Patient Leaving ICU
Georgia Hospital medical staff celebrated the first successful recovery of Coronavirus patients who were under Intensive care due to the severity of their illness.
The ongoing COVID-19 pandemic has claimed a lot of lives and infected so much more, so when an almost impossible recovery takes place, the health care workers are sure to celebrate.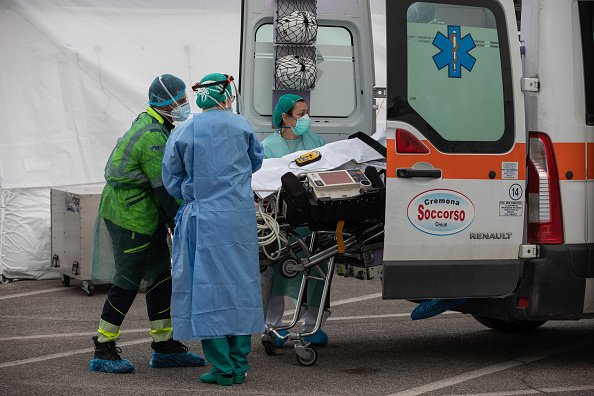 Medical personnel transport the first patient affected by COVID-19 to an ICU tent a Samaritan's Purse Emergency Field Hospital on March 20, 2020 in Cremona, near Milan, Italy | Photo: Getty Images
This was the case when Mrs. Jones, who was intubated, had recovered enough to be transferred out of the ICU. She was wheeled down the halls to another ward.
"...This morning the team from our COVID ICU celebrated with Mrs. Jones as she is the first patient who has recovered well enough to be transferred…"
Jones was welcomed by her mother and her two kids, who were all very happy to see her after a long period of separation.
The medical workers in Georgia are not the only ones who have been celebrating. A hospital in Kent also sent their first Coronavirus patient home with applause.
The patient, Biniam Kidane, became ill with a COVID-19 infection the day after he came back from a trip to Venice with his family.
Mr. Kidane was admitted late in march, after which his infection became even worse. He was moved to the ICU, where he was placed on a ventilator for almost two weeks.
Kidane was able to move back to the ward on the 7th of April and was sent home with an applause a few days later. The COVID-19 survivor waved and gave a thumbs up to the staff as he left the hospital.
"I would like to thank our teams here who provide such highly-skilled, compassionate care, and it is very encouraging…"
The chief medical director also shared different pictures, including one of a cake featuring figurines of a doctor and a nurse.
It seems to be a time for applause as workers on the frontline received several during the recently concluded World Health Day.
Please fill in your e-mail so we can share with you our top stories!