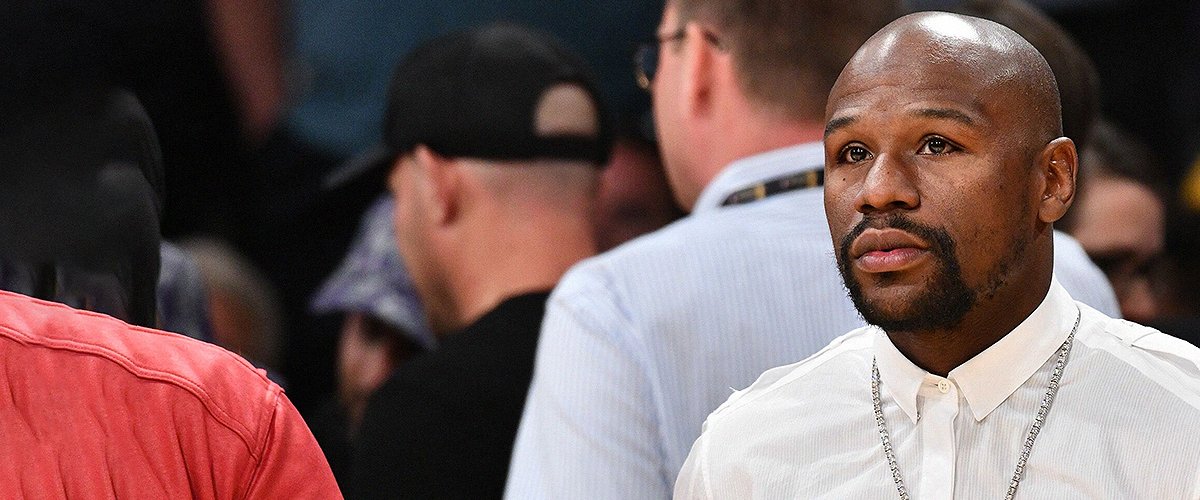 Getty Images
Floyd Mayweather's Daughter Yaya Faces up to 99 Years in Jail — Meet the Boxer's Other Children

Floyd Mayweather Jr., one of the best boxers in history, is the proud father of four children. Iyanna, one of his daughters, was involved in a crime and could be sent to prison for some time.
The fighter grew up with his father, boxer Floyd Mayweather Sr., in Grand Rapids, Michigan. The former welterweight fighter started training his son when he was just five years old.
Iyanna could spend up to 99 years behind bars.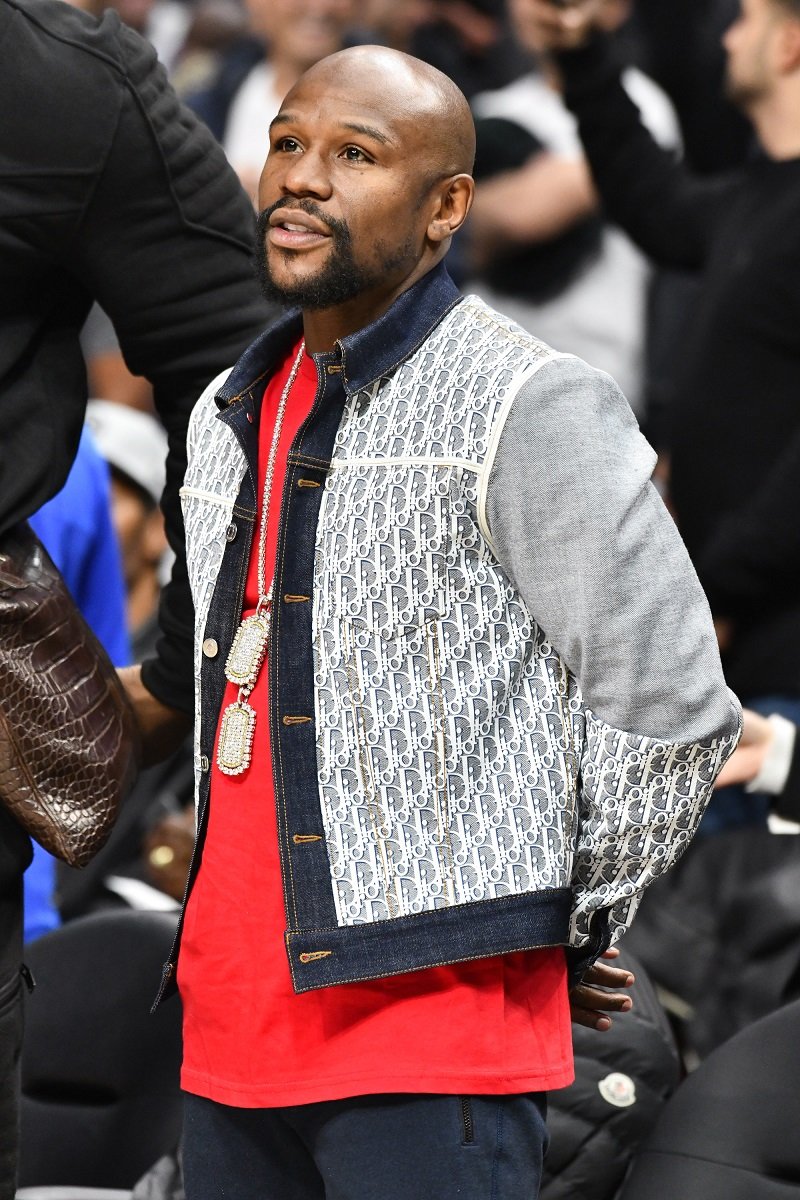 Floyd Mayweather Jr. on November 20, 2019 in Los Angeles, California | Photo: Getty Images
FLOYD MAYWEATHER JR.'S RELATIONSHIP WITH HIS FATHER
Even though Floyd Sr. has taken credit for the successful boxing career of his son, their relationship had some difficult periods as Floyd Jr. considered that his father pushed him too hard when he was a child.
Things between them got especially tough in 1994 when the elder Floyd was sentenced to five years behind bars on a drug-trafficking conviction.
Fortunately, they managed to work on their relationship, and it became so good that Floyd Sr. even was part of his son's team, being in his corner for many of his fights.
As per his outstanding career, Floyd Mayweather Jr. won five championships across five weight divisions. At the moment, he is retired, but he is very likely to come back for a fight later this year. So far, he remains undefeated with a record of 50-0.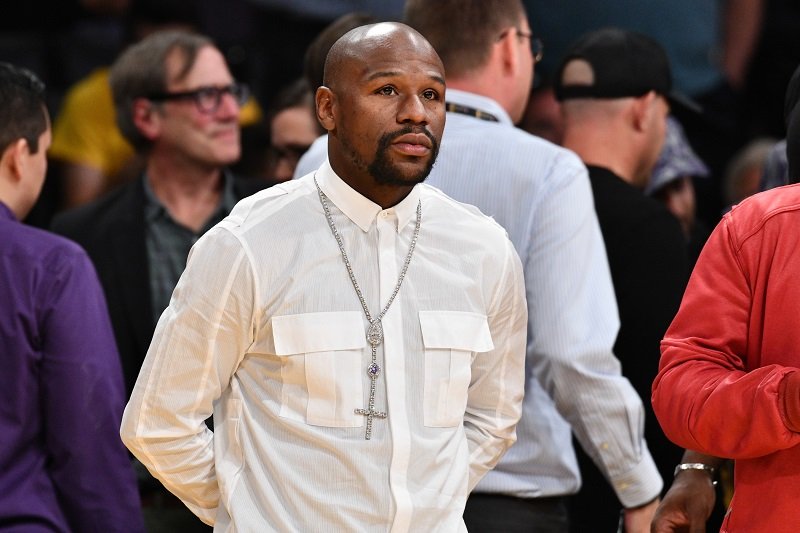 Floyd Mayweather Jr. on November 11, 2018 in Los Angeles, California | Photo: Getty Images
FLOYD JR.'S CONTROVERSIAL LIFE
While Floyd Jr.'s career has been unmatching, his personal life has been filled with ups and downs. In December 2011, he was sentenced to 90 days in jail following a domestic violence charge to which he pleaded guilty.
The victim was Josie Harris, his former girlfriend, and mother of three of his children: Zion, Koraun, and Jirah.
Josie also sued her former boyfriend back in May 2015 for $20 million for defamation. According to her, Floyd Jr. lied while talking to Katie Couric as he called her a drug abuser.
Sadly, Josie was found dead on March 10 in a vehicle parked in the driveway of her apparent residence in a Southern California suburb.
FLOYD AND HIS CHILDREN'S TRIBUTES FOLLOWING JOSIE'S DEATH
Even though authorities pronounced her death as soon as they found her, the cause of death remains undetermined. According to the Los Angeles County Sheriff Alex Villanueva, they will need "a while to figure that out."
Following her death, Floyd Jr. uploaded a series of photos of her on Instagram, calling her his "angel," "sweetheart," "sunshine," and "better half."
Floyd Mayweather's children with Josie also took to their social media accounts to honor their late mother. Jirah, for example, shared an old pic of her sitting on a table while Josie was helping her with her shoes.
On the other hand, Koraun, an aspiring rapper, posted a part of the video of one of his songs, claiming that it was one of Josie's favorite.
Finally, Zion uploaded a slideshow with photos of him, his mother, and some memes about the COVID-19.
Iyanna Mayweather, daughter of Floyd Jr. and his ex-girlfriend Melissa Brim, has not posted anything to tribute Josie yet, and she is not likely to do it.
IYANNA MAYWEATHER'S ARREST
In early April, 19-year-old Iyanna was arrested after allegedly hurting Lapattra Jacobs, the mother of one of the children of rapper NBA YoungBoy.
The incident happened at YoungBoy's home, where Floyd Mayweather's daughter (who is dating the rapper) and Lapattra got into a physical fight after both women demanded each other to leave.
When the altercation ended, Lapattra had to be hospitalized, and Iyanna was arrested and charged with aggravated assault with a deadly weapon. According to Complex, she could spend up to 99 years behind bars if convicted on the charge.
However, it is very unlikely for a judge to give her the maximum sentence because she does not have a criminal history. Instead, she could be forced to pay a $10,000 fine.
After the news about Iyanna's conviction hit the Internet, Floyd Jr. uploaded a video teaching his son Koraun some boxing lessons. For the caption, he wrote: "Never claimed to be perfect, but I strive to be the best father possible."
At the moment, the future of Floyd Mayweather's daughter is unclear. She is expected to be back in court in August.
Please fill in your e-mail so we can share with you our top stories!