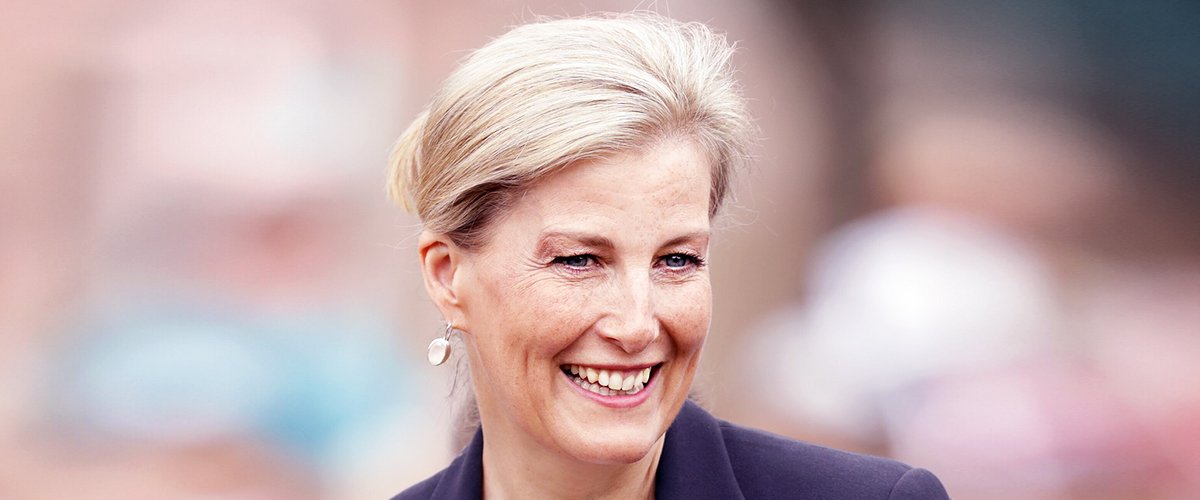 Getty Images
Sophie Wessex Is a Doting Mother of Two Children Who Are the Queen's Youngest Grandkids

Sophie Wessex, the wife of Prince Edward, is the proud mother of two members of the British Crown, Lady Louise Windsor and James, Viscount Severn.
The Countess of Wessex was born in January 1965 in Oxford, England. She met Prince Edward, the youngest son of Queen Elizabeth, back in 1987 when she was working at Capital Radio, and he was dating one of her friends.
Sophie made history in 2013.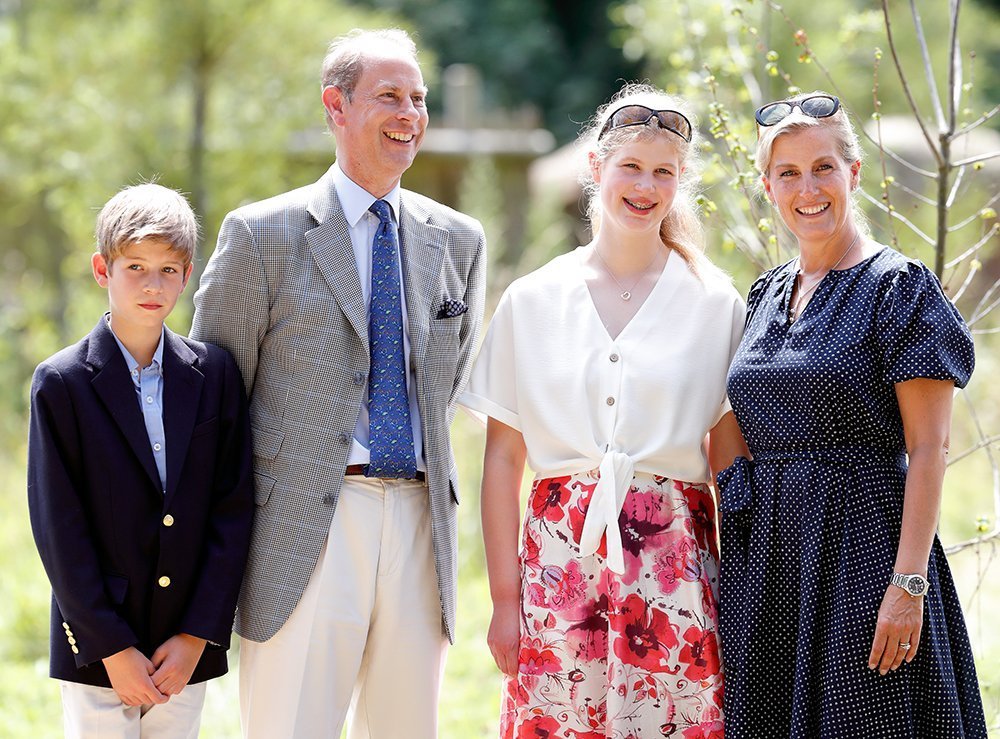 Prince Edward, Sophie Wessex, James, Viscount Severn and Lady Louise Windsor at Bristol Zoo on July 23, 2019 | Photo: Getty Images
SOPHIE WESSEX AND PRINCE EDWARD'S LOVE STORY
Years later, in 1993, the pair met again and began a romantic relationship. In 1999, the couple tied the knot at Windsor Castle in an intimate ceremony if compared with most of the Royal weddings.
After walking down the aisle, the Queen conferred Prince Edward the titles of Viscount Severn and Earl of Wessex. Apart from that, he was granted the title of Earl of Forfar to be used in Scotland in March last year.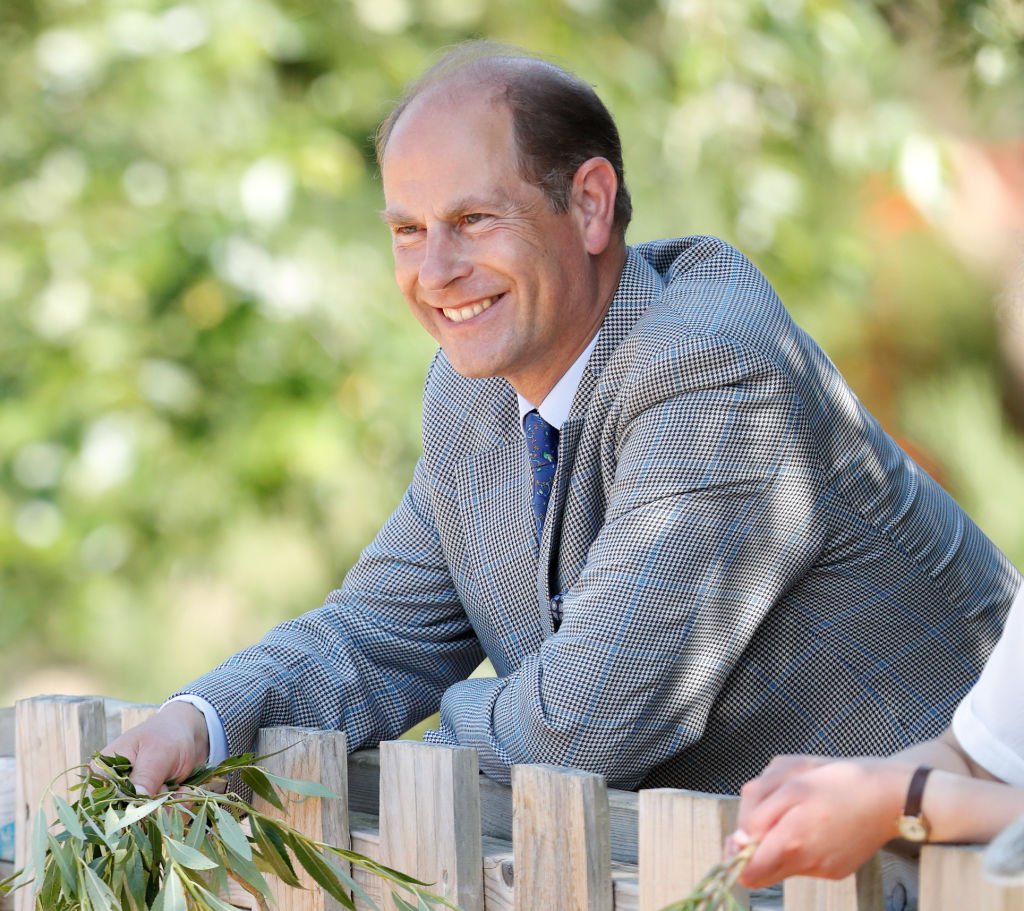 Prince Edward, Earl of Wessex at Bristol Zoo on July 23, 2019 in Bristol | Photo: Getty Images
Sophie's time in the Royal family has had its fair share of controversy. In early 2000, she made some "indiscreet remarks" about British politicians and other members of the Royals that were published.
Fortunately, she has worked hard to make amends with her family, and as the Telegraph reported, she became the "Queen's favorite."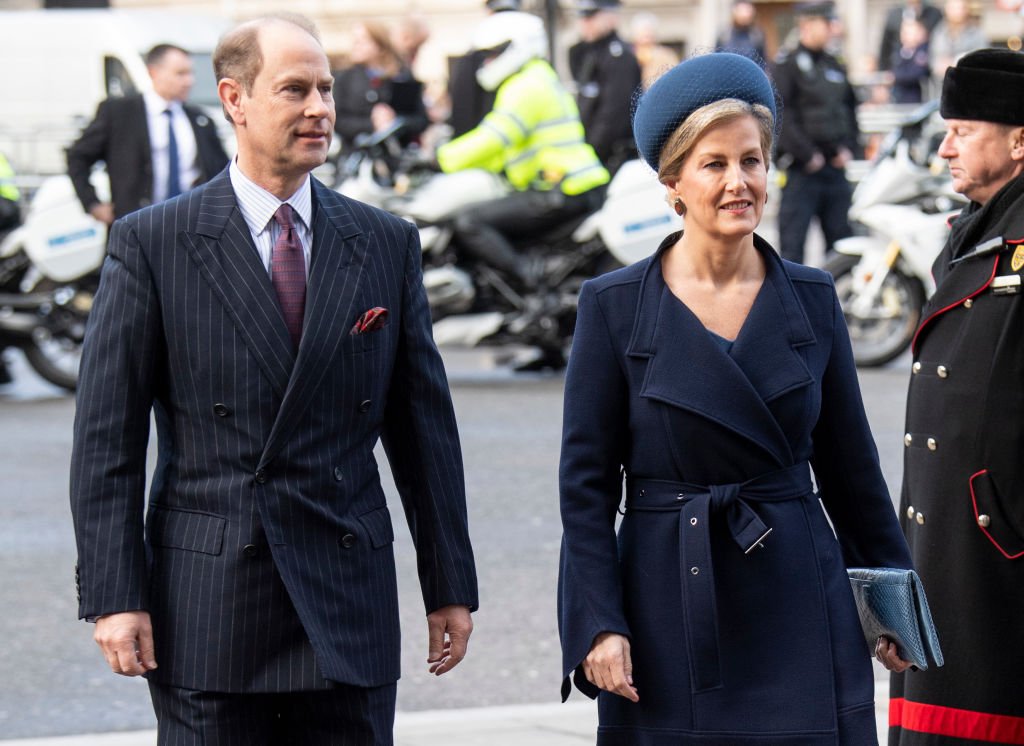 Sophie Wessex and Prince Edward at Westminster Abbey on December 11, 2019 | Photo: Getty Images
SOPHIE'S INVOLVEMENT IN DIFFERENT CHARITIES
It has been reported that her relationship with Elizabeth has been so good that, whenever the whole family gets together for a holiday or a different gathering, Sophie and Edward stay a bit longer than the rest.
In her official biography shared on the Royal family's website, she is described as the patron of more than 70 charities that support young people and avoidable blindness.
Apart from that, Sophie and her husband are very involved in agriculture efforts. One of the projects in which they are focused the most is the Campaign for Wool.
Set up by the Prince of Wales, the main mission of the campaign is to promote the use of British Wool. She has also been the patron of the Border Union Agricultural Society.
SHE MADE HISTORY IN 2013
Back in 2013, Sophie made history by becoming the first patron of the London College of Fashion. The Fashion Education in Prison Project is one of the primary missions of her patronage.
Through it, she is trying to improve the rehabilitation process for female offenders by giving them skills that they could develop while they serve their time, and that they could use once they get out of prison.
Coming back to her relationship with Prince Edward, they have two children: Lady Louise Windsor and James, Viscount Severn. Louise, born in November 2003, is the youngest granddaughter of Queen Elizabeth.
James, on the other hand, was born in 2007 and is the Queen's youngest grandson. Even though Prince Edward's children are 13th and 12th in the line of succession to the throne, respectively, they are doubtful to become King or Queen of England.
PRINCE EDWARD'S 56TH BIRTHDAY CELEBRATION
In mid-March, the Earl of Wessex and his wife made headlines after they visited an elementary school in Essex and looked beautiful together.
During their time with the citizens of the Mersea Island Community Centre, Prince Edward, who turned 56 on March 10, received a birthday gift.
It was a delicious-looking cake that the bakers of the Tiptree Wilkin and Sons prepared for him. Edward was evidently pleased by the present as he was seen digging into his treat in front of the cameras.
Sophie Wessex and the rest of the people who were with them also sang a birthday song for him. He would later receive a birthday shoutout from none other than Queen Elizabeth.
Please fill in your e-mail so we can share with you our top stories!