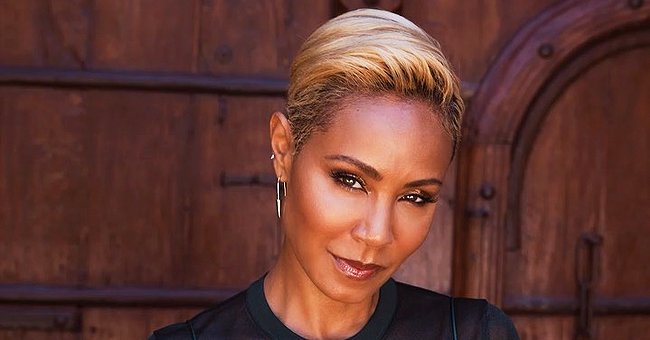 Instagram/jadapinkettsmith
Jada Pinkett Does Quarantine Workout with Towel Slides

Actress Jada Pinkett Smith took to Instagram to show off her muscles while working out in her home, amid quarantine.
Jada Pinkett Smith shared an inspiring workout post on Instagram, in which she was sliding across wooden floorboards on a towel. Captioning the video of the unusual exercise form, Jada wrote:
"Chile…What a towel on the floor will do!"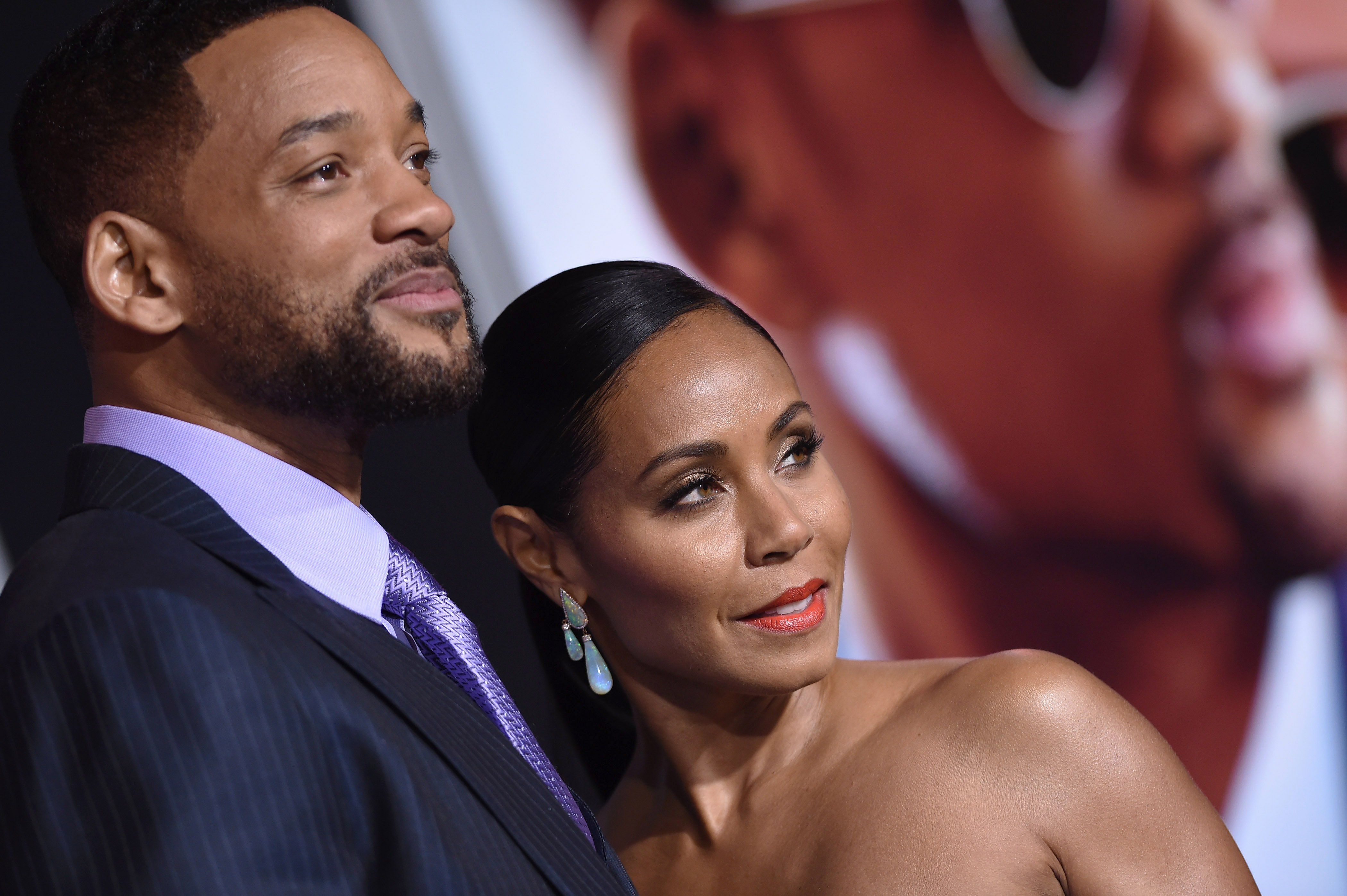 Actors Will Smith and Jada Pinkett Smith arrive at the Los Angeles World Premiere of Warner Bros. Pictures 'Focus' at TCL Chinese Theatre on February 24, 2015. | Photo: Getty Images
Jada's make-shift gym required only her towel, her floor, and a lot of strength. Without being able to go to a proper gym but still needing to exercise those back muscles, the actress took to the floor.
She laid belly down on the floorboards, on top of her blue towel. In that position, Pinkett began to use her arms to drag herself and her towel along the floor. The exercise would not only strengthen her core and back, but also her arms.
The exercise form might have seemed easy to anyone watching the video, but the actress's grunts and panting said otherwise. Her black gym top and workout pants ensemble showed off her stunning toned body.
On April 10, Smith once again took to Instagram stories to share what she was doing that day. She posted a picture of herself taking a much-needed bath, with her brown locks tied back in a bun.
Willow revealed that she had been able to curb her excessive weed smoking.
Behind Jada was an impressive antique indoor fireplace, roaring ablaze. With an arm plopped on a pristine white towel, the actress called the attention of her millions of followers to a minute facial detail of hers. She wrote:
"Have you noticed that my left eye is wayyyyy smaller than my right?"
The "Girls Trip" actress has become quite the open book and has continued to document her time with her family, and sometimes alone.
A few days before her bath-time picture was posted, Smith posted a picture of herself staring out a window, calling out to a fantasy quarantine fairy to visit her.
However, when the stunning 48-year-old is not sharing aesthetically pleasing photos of herself, she is busy sitting down to chat with her mom and daughter on her weekly Facebook Watch talk show called "Red Table Talk."
In one of the show's April episodes, Jada and her co-hosts discussed addiction and how it could affect people, especially during the pandemic.
Smith's mother, Adrienne, shared her own experience with addiction, revealing that she would soon celebrate thirty years of being clean.
Jada's daughter, Willow, also shared her story, revealing that she has been able to curb her excessive weed smoking and that she had since then, channeled her energy into yoga and fitness, just like her mom.
Please fill in your e-mail so we can share with you our top stories!