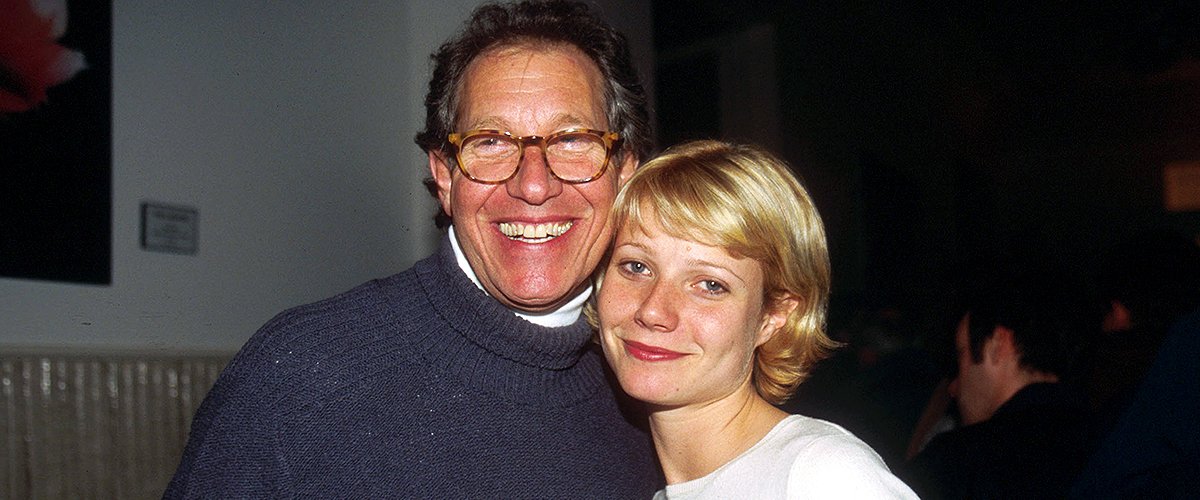 Getty Images
Gwyneth Paltrow's Father Bruce Passing Away from Cancer Inspired the Launch of Her Company Goop

The death of Bruce Paltrow, the father of actress and businesswoman Gwyneth Paltrow, served as an inspiration for her to launch her company, Goop.
Bruce was a producer and director who sadly passed away from complications of pneumonia and a recurrence of throat cancer in October 2002. He was only 58 years old.
From that point on, she started researching about food and nutrition.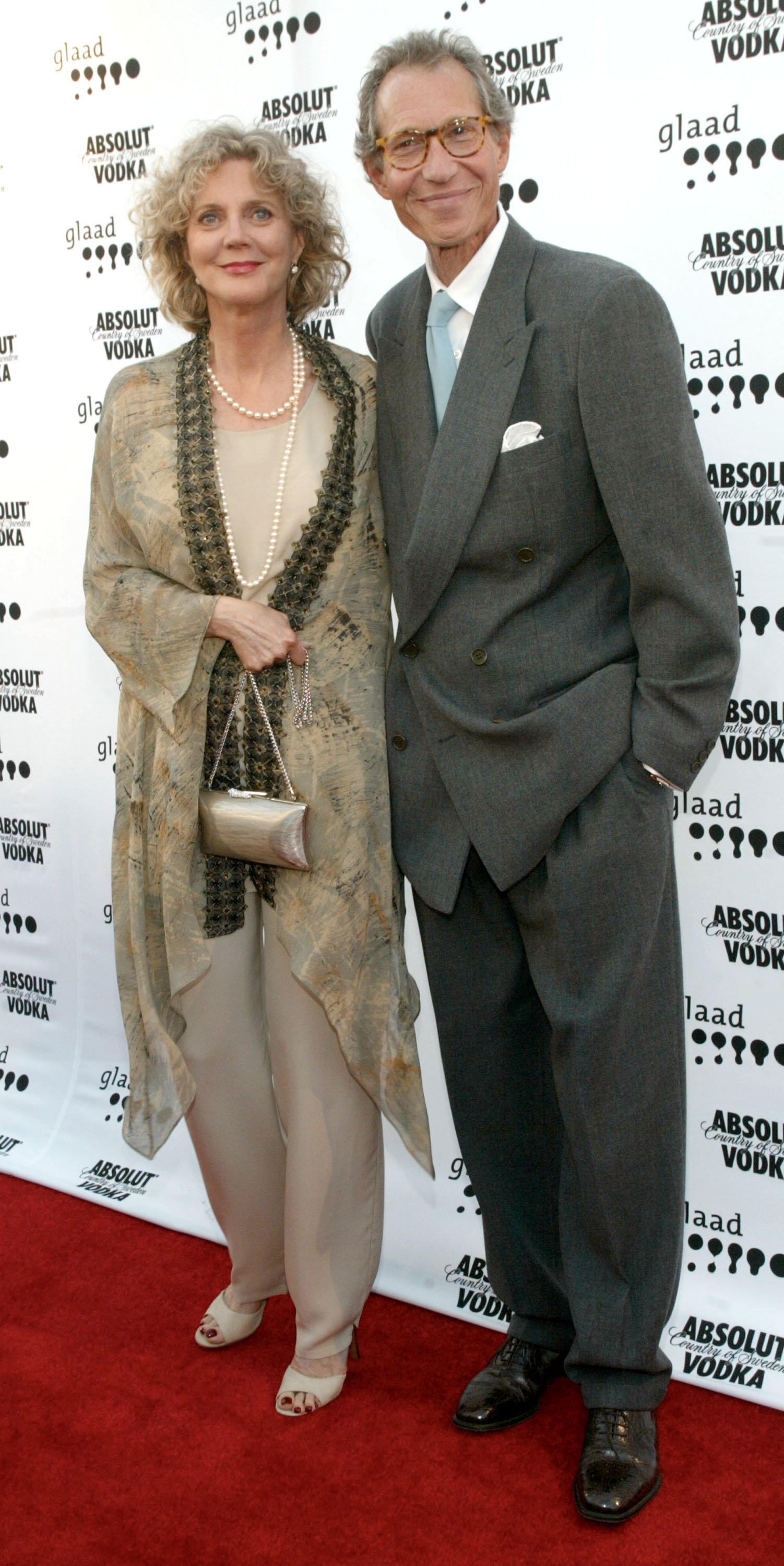 Blythe Danner and her husband Bruce Paltrow on April 13, 2002 in Los Angeles, California | Photo: Getty Images
Gwyneth's dad had a very successful career in the entertainment industry, and he was especially focused on TV shows. As a producer, he worked for "The White Shadow" and "St. Elsewhere."
He also had the opportunity to direct a few episodes of several TV shows, including "Tattingers," "Home Fires," and "The Mind of the Married Man." Throughout the years, Bruce's work was nominated to several Emmy Awards.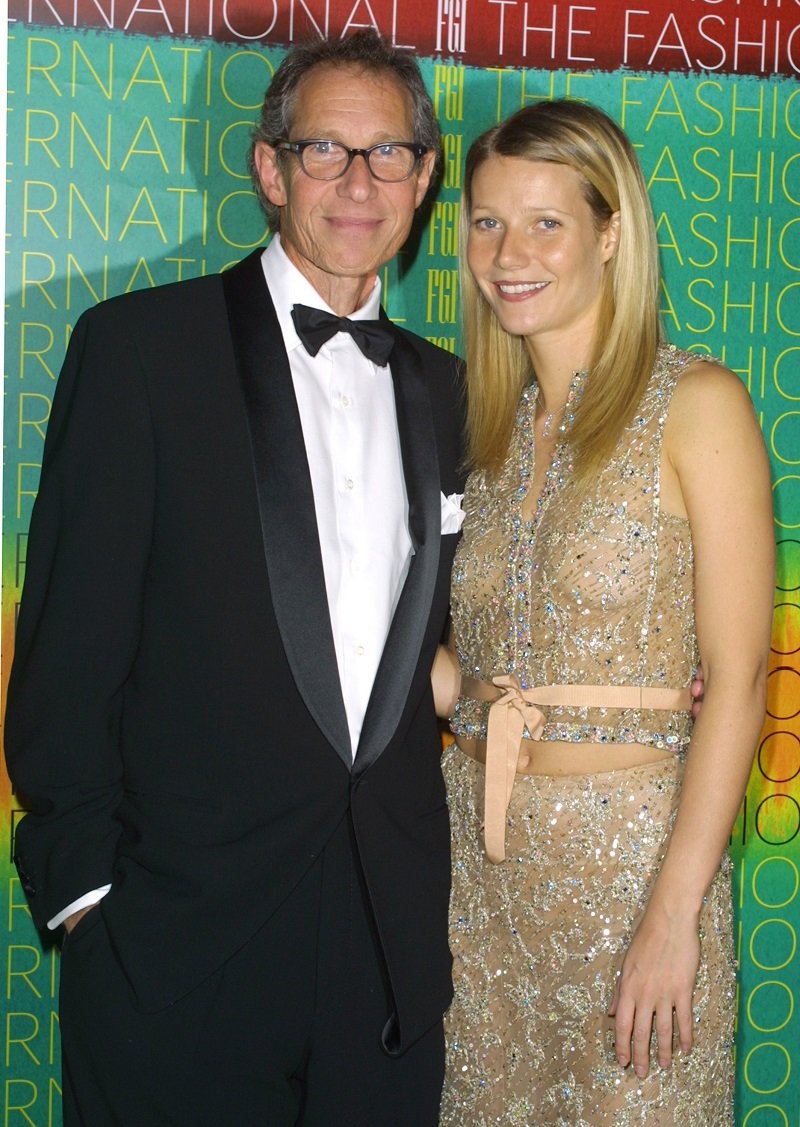 Bruce and Gwyneth Paltrow on October 24, 2001 | Photo: Getty Images
BLYTHE DANNER AND BRUCE PALTROW'S ROMANCE
As per his romantic life, he was married to actress Blythe Danner from December 14, 1969, until the day he died. Together, they had two children: Gwyneth and Jake Paltrow.
Just like their famous parents, Jake and Gwyneth are involved in the entertainment industry. The former is a director, screenwriter, and actor while the latter focused more on her acting skills.
Apart from working in movies such as "Iron Man" and "Shallow Hal," Gwyneth has released several cookbooks and is the owner of a lifestyle company called Goop.
"Shakespeare in Love" is probably one of the actress' most successful films as she took home an Oscar for her performance.
GWYNETH ON A LESSON HER DAD TAUGHT HER
During an interview with Graham Norton on his show, Gwyneth revealed that she started behaving "a little strangely" shortly after winning her Academy Award. About a year later, her father asked to talk to her.
"[Bruce] said, in his inimitable Brooklyn way, 'Um, you're kind of turning into an [expletive].'"
That was exactly what the actress needed to get out of the bubble that she created around herself and to realize that fame was actually "really dangerous."
Coming back to Goop, she once revealed that shortly after her dad was diagnosed, she started "frantically throwing things out." At that point, she believed that she had to go all or nothing in terms of her nutrition.
BRUCE'S DEATH INSPIRED GOOP
Eventually, the actress learned that it was all about balance, and that she was going through her "fanatical phase" because of the pain she felt for Bruce's death.
She even confessed that the "brutal" experience her father had with cancer inspired her to launch her company.
Since the treatment that Gwyneth Paltrow's father was getting to try to get better from cancer was very intense, she considered "almost out of desperation" that there should be something else that could help him.
From that point on, she started researching about food and nutrition. Unfortunately, it was too late for Bruce.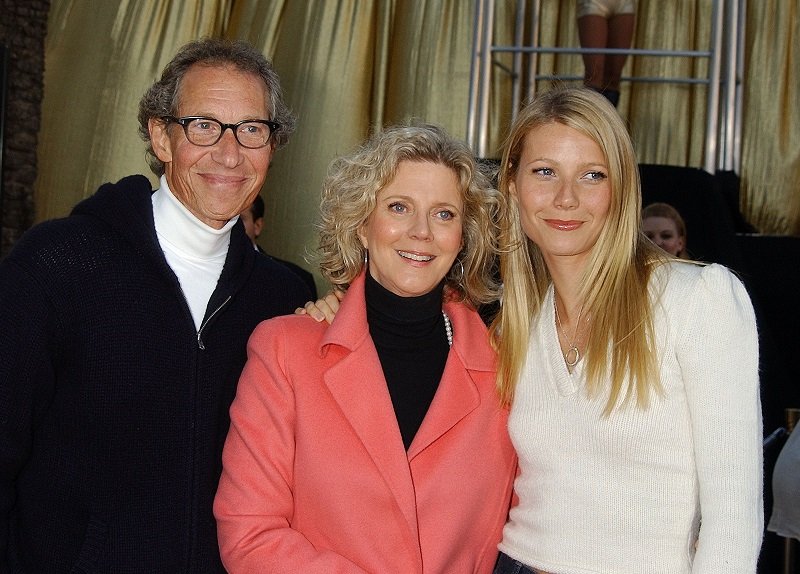 Bruce Paltrow, Blythe Danner and Gwyneth Paltrow on July 22, 2002 | Photo: Getty Images
GWYNETH AND HER CHILDREN DURING QUARANTINE
Earlier this month, Gwyneth Paltrow and her kids, daughter Apple and son Moses, made headlines after the actress uploaded a photo of her working from home.
Just like several people around the world, Gwyneth is working from home due to the COVID-19 pandemic. Thankfully, as she confessed in the caption of her photo, she's got moral support.
In the post, the actress and entrepreneur was smiling at the camera while only half of the faces of her children were visible. Gwyneth shares Apple, 15, and Moses, 14, with her ex-husband Chris Martin, frontman of Coldplay.
Nowadays, Bruce Paltrow's daughter is married to her 49-year-old husband, Brad Falchuk. As per her career, she has been portraying Georgina Hobart in "The Politician" while also running Goop.
Please fill in your e-mail so we can share with you our top stories!