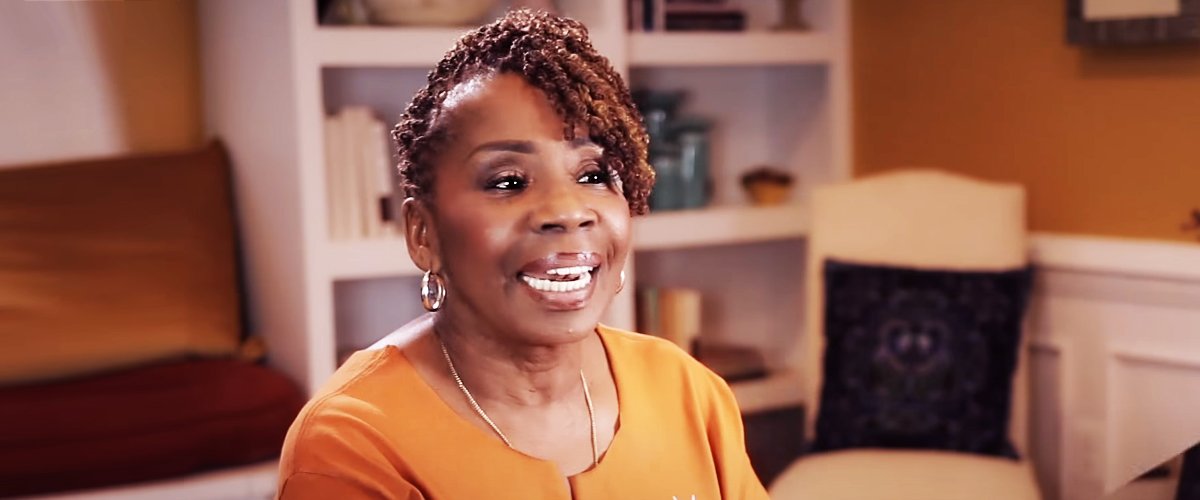 youtube.com/Iyanla Vanzant
Iyanla Vanzant Once Opened up about Impact of Letter She Found in Her Late Daughter's Journal
Iyanla Vanzant, better known for her show "Iyanla Fix My Life," once opened up to friend and business partner Oprah Winfrey about a letter found in her late daughter's journal and how it changed her life.
Iyanla Vanzant is known for being a no-nonsense life coach who has helped dozens of black women get their life together on OWN's show "Iyanla Fix My Life."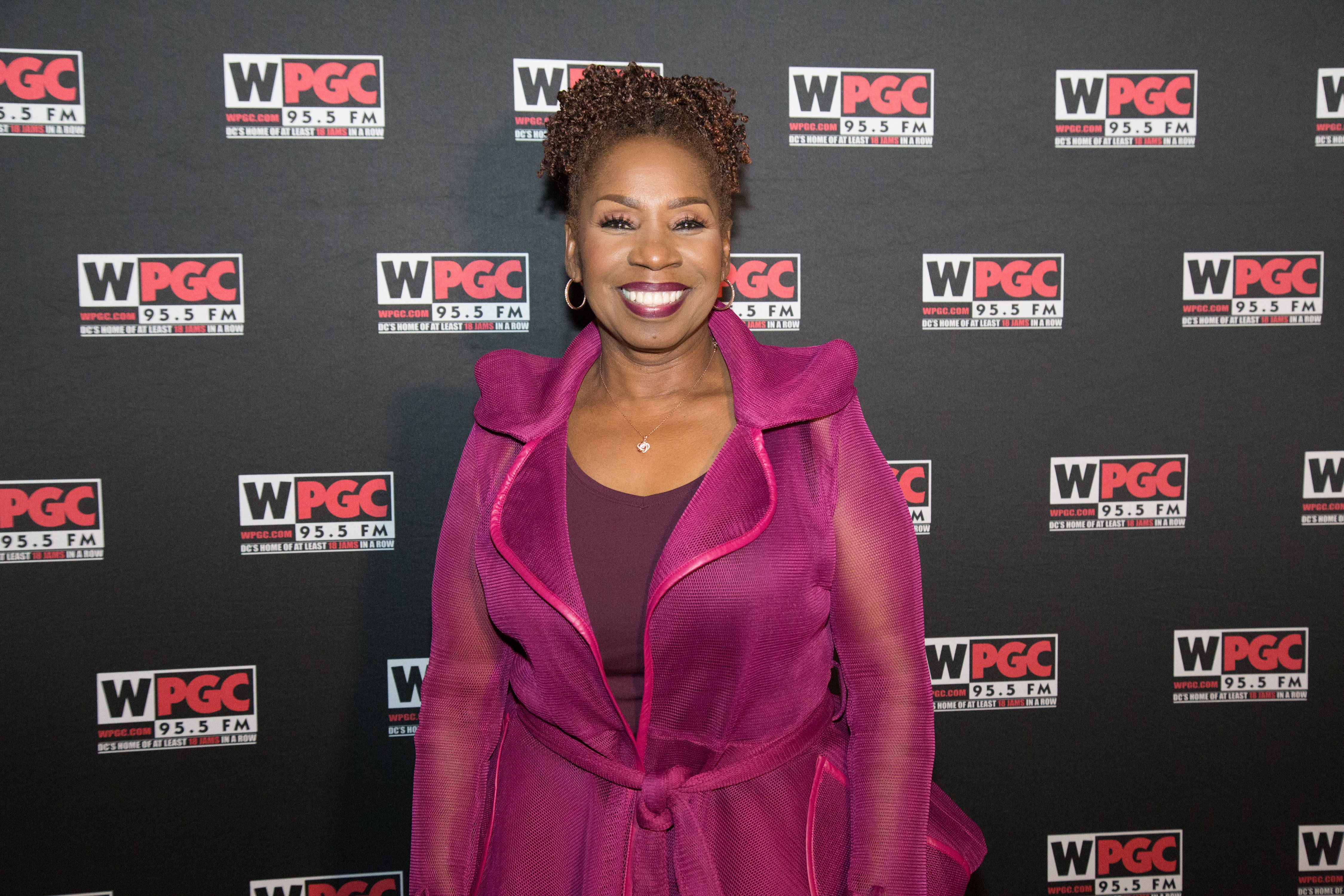 Iyanla Vanzant attends WPGC's 18th Annual For Sisters Only at Walter E. Washington Convention Center on November 4, 2017 in Washington, DC | Photo: GettyImages
Iyanla has had a rough life. Her birth mother died when she was two years old; she suffered a miscarriage, was in a violent relationship, and went through a divorce and bankruptcy.
But for the renowned book author, every single bump on the road came with a lesson, including the most challenging one: losing her daughter.
A LIFE-CHANGING EVENT
Iyanla, a single mother of three children -- Gemmia, Damon, and Nisa -- worked hard as a public defender and then tried her luck on the radio before earning a regular spot on Oprah Winfrey's talk show between 1998 and 1999.
While Iyanla was at her lowest, she started reading the journals that Gemmia wrote during her time battling the illness.
However, the two women had a falling-out when Iyanla accepted an offer from another network to do her own talk show in 2001.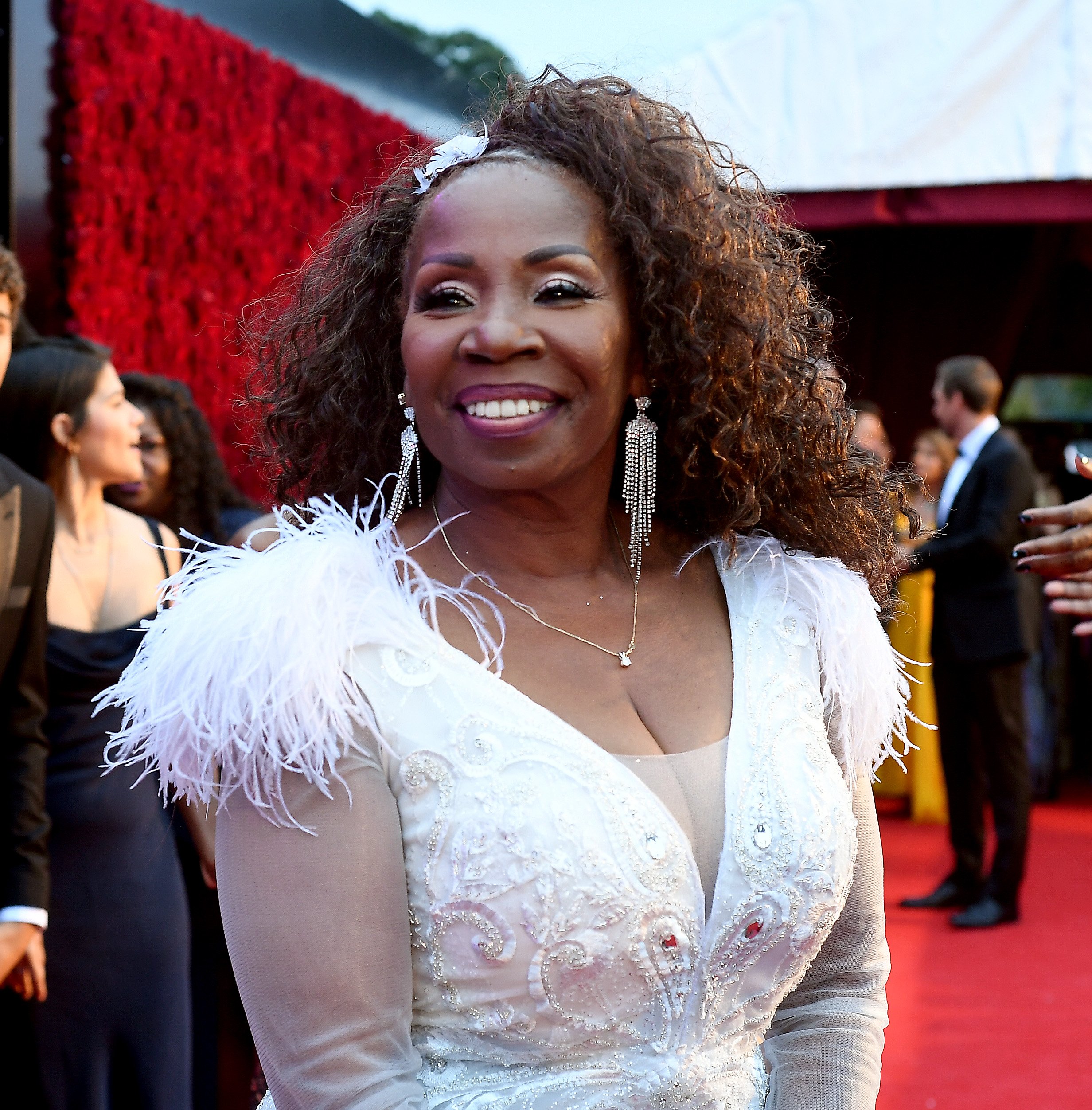 Iyanla Vanzant attends Tyler Perry Studios grand opening gala at Tyler Perry Studios on October 05, 2019 in Atlanta, Georgia | Photo: GettyImages
Sadly, the show was canceled after only one season in 2002, and Iyanla said that afterward, her life went downhill.
In September 2002, her daughter Gemmia was diagnosed with a rare form of colon cancer. Doctors couldn't tell Iyanla how long her daughter would live, but she was sure Gemmia, an ordained minister, would fight with all her being.
In the middle of the storm, Iyanla had to step in and take charge. She became the sole provider of her home and Gemmia's house, not to mention the expensive treatment Gemmia needed.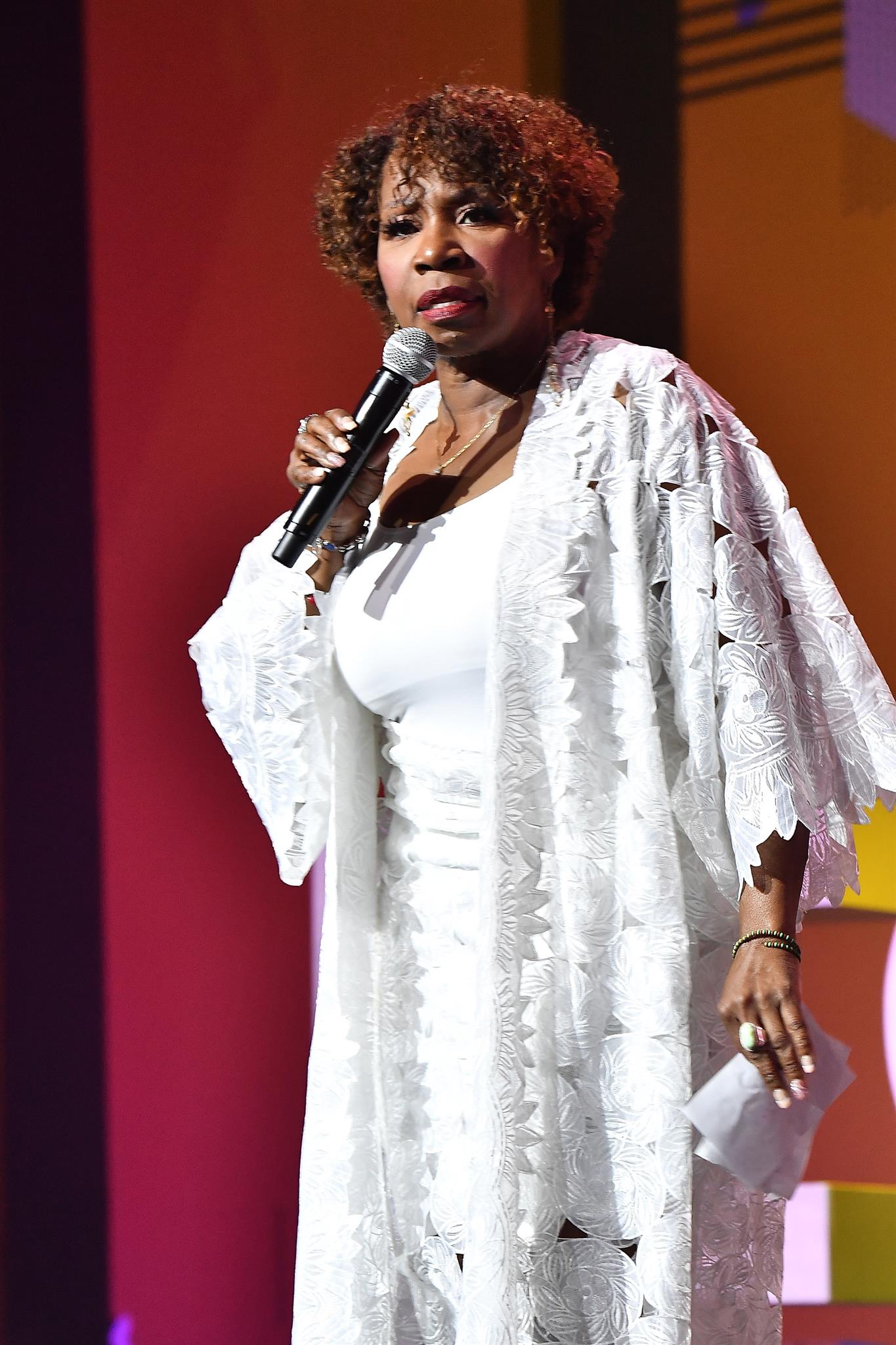 Iyanla Vanzant speaks onstage during the 2018 Essence Festival presented by Coca-Cola at Ernest N. Morial Convention Center on July 7, 2018 | Photo: GettyImages
"It was just a lot. But she couldn't work," Iyanla told NPR. "So, for the 15 months of her illness, I supported my household. I supported her household. I supported my own ministry."
GOING THROUGH THE MOTIONS
Gemmia's battle ended on Christmas morning in 2003. She was 30 years old. Iyanla personally bathed her, dressed her and put her body in a bag, as she recalled to People magazine in 2013.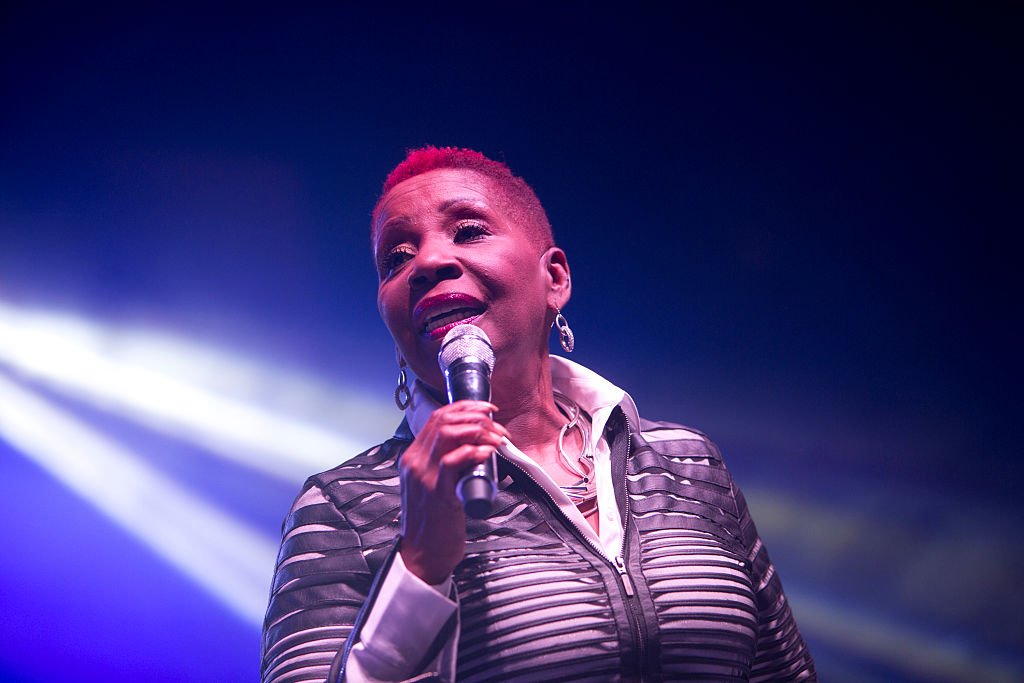 Iyanla Vanzant speaks at Women's Empowerment Expo at Cobo Center on August 15, 2015 in Detroit, Michigan | Photo: GettyImages
She also wrote about the heart-wrenching experience in her book "Peace from Broken Pieces." There, she called it "a blessing" from God that she was allowed to bring new life and then send it away, as she added:
"I had to say that there's a magnificent something that God has for me to do, to give me that level of completion. That level of experience."
After Gemmia's passing, Iyanla fell into a deep depression. She wouldn't leave her bed, eat, or sleep, and even thought about taking her life at some point but a voice telling her to "stop being dramatic" halted her.
"Then I said [to myself], 'You really are being dramatic. Just shut up. Go somewhere and lay down. Go on," she recalled while talking to Oprah Winfrey years later after they reconciled.
A LESSON FROM HER DAUGHTER
While Iyanla was at her lowest, she started reading the journals that Gemmia wrote during her time battling the illness. And that's where she found a letter that she claims saved her life.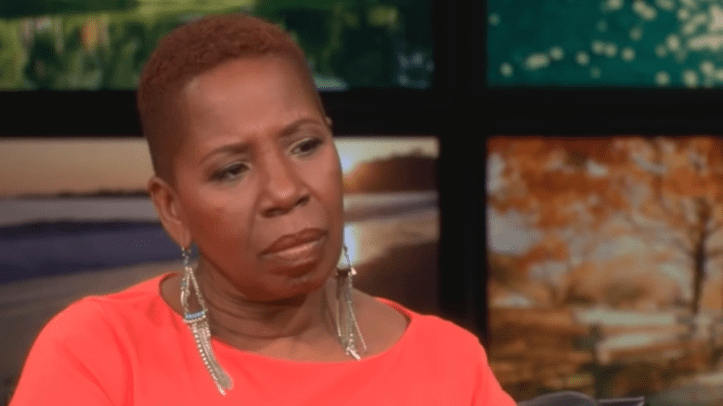 Iyanla Vanzant talks about her daughter with Oprah Winfrey | Source: YouTube/OWN
In the letter, Gemmia talked to God and said she knew he had great things ordained for her, but also acknowledged that some of those things, she wouldn't be able to do "in this body." And continued:
"This body is just physical; the greatness you have for me is of a spiritual nature. A nature I may never find in this body."
The letter made Iyanla realize that Gemmia understood what was happening and what her purpose in life was, and as a mother, she had no right to question anything.
"She was an exquisite soul and exquisite spirit, and my greatest teacher," Iyanla added of her late daughter.
MORE BUMPS ON THE ROAD
Soon after that, Iyanla started her healing process. But as she was still dealing with grief, the now 66-year-old author had to face divorce and file for bankruptcy.
As Iyanla explained on NPR Radio, when she realized that the bills from those 15 months had piled on with her mortgage payments, she had no other choice but to file for bankruptcy.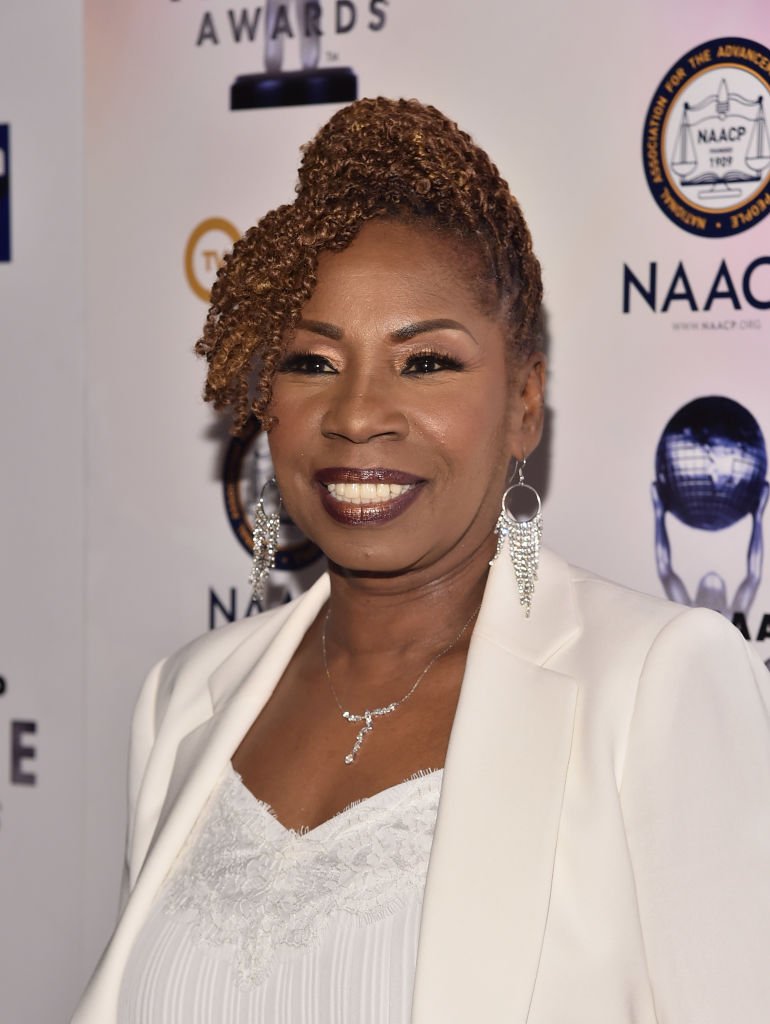 Iyanla Vanzant attends the 49th NAACP Image Awards Non-Televised Award Show on January 14, 2018 | Photo: GettyImages
She was forced out of her home, but by the time she had to surrender her keys, a year and a half after Gemmia's death, Iyanla had understood a big lesson:
"I said this is a house, my daughter gave up her life. It was a house, it wasn't a heart or a kidney. I'll get another one or not."
On top of that, there was also her divorce from her husband of seven years, who was her intermittent partner of 39 years. He left her for another woman, and for all that she preaches, Iyanla wasn't ready to forgive.
However, after the divorce was finalized in 2007, Iyanla started to work on letting her anger go because she knew her work with other women would be tainted if she didn't move on.
It was when she decided to move out of Brooklyn that Iyanla found closure because, she said, "you're never going to rise above where you are until you rise above who you are."
Please fill in your e-mail so we can share with you our top stories!