'It Was Going to Be My Life or His Life,' Iyanla Vanzant Confessed How She Once Stabbed Ex-Husband
It was a shocking revelation, when the host of the program, "Iyanla fix my life," Iyanla Vanzant conceded to puncturing her former husband in his chest, in a recent interview with Oprah Winfrey, on the "Super Sunday Show."
Prominent for her capacity in healing processes, Iyanla took a trip down memory lane and admitted on live camera that she had stabbed her husband, in self-defense. Iyanla described the events that helped to mold who she has become.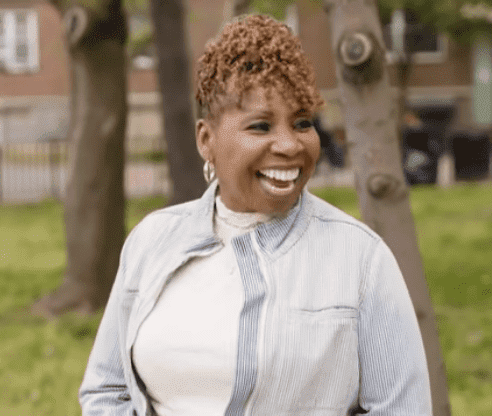 She opened up on how abusive the first two decades of her life were, with a change of name from Rhonda Harris, to Iyanla, she summoned the courage to rewrite her life story. Having suffered humiliation and pain as a child, first from her cantankerous grandma, then from her rapist uncle, and then from her brother who left her behind, the tv host acknowledged she got over these tragedies on her own, with help from her self.
According to her, the last straw that broke the camel's back was when she lost her child; she said she had to hop on a bus, and leave home without looking back. Following the sad occurrences in her life, Rhonda Harris took on a new identity and changed her name to Iyanla. She said:
"I had to bury her, not in the ground, not hate her, hid her or diminish her, but bury her. I realized that the life that I was living was not the truth of who I was."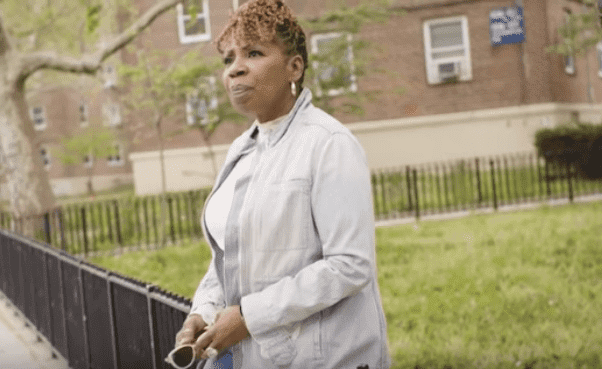 Life was not all that different after her marriage, with an unfaithful and violent husband who didn't care about their children, she was always in tears. But she rung the reminder of self-worth to herself. In the interview she confessed that:
"There's no way that I came out of the projects, off welfare, to go to college and law school, and to end up in a house with no furniture with my children eating fast food off the floor. I have to go through that to get there, but when I was there, I had to look at that and say -This need not be".
Divorcing her husband didn't stop him from harassing her. On one occasion she had to drive a knife deep into his chest while he tried to break down her door.
"So I came home with my screwdriver and changed the lock, went across the street and got my kids from daycare center," Iyanla said.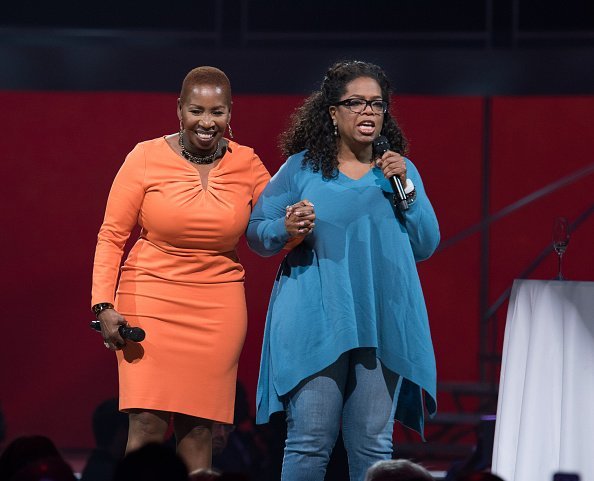 She continued :
" He started by kicking the door, I went in the kitchen and got a knife, because I knew, if he got in that house, it was going to be my life or his, and I caught him right in the chest."
Irrespective of her circumstances, she has been able to overcome and help others do so. In a recent video, she tried to help a couple whose marriage was on the brink of breaking. 
Her recent appearance on the "Oprah Winfrey Network" was not the first time she was meeting the talk show host; both women have a history. They used to be friends until Iyanla started her show, called the "Iyanla show," which ended after one season. The pair have continued their friendship after they buried the hatchet.