John Amos of 'Good Times' Has a Lookalike Daughter Shannon Who Is Keen on Meditation & Fitness
The real-life daughter of the famous James Evans, Shannon Amos, is going a spiritual path to help people to go through these difficult times due to the COVID-19 pandemic. She is also following her dad's footsteps while she manifests how proud she is of him.
John Amos' daughter, Shannon Amos, looks so much like her father, and it seems she is following her dad's footsteps. Although she has taken a different path, Shannon has become an enthusiast on more spiritual subjects.
Amid coronavirus pandemic, Shannon is sharing guided meditation and Reiki sessions for her followers, in order to help them get through these difficult times. On a post she recently posted, she wrote:
"This is a free session to elevate and uplift our community! Drop a heart below and I'll PM you the Zoom Link! Let's Elevate Together!"
For Shannon, the study and practice of exercising mind, body, and soul are a motivation in her life, and she has been posting videos and photos on her social media to share what she has accomplished with her fans.
BEST DAD ON TV AND REAL LIFE
Though many of us may not know, Shannon Amos has been following her dad's footsteps, as she has been heavily involved in the tv and commercial production industry, as well as having a special love for acting, just like her father.
John Amos, who is better known as the loving and careful head of the family, James Evans, in the 1970s hit TV show "Good Times", has been a good example as a father in real life as he is in the series. A photo posted by Shannon on her Instagram reads:
"G R A T I T U D E & G O O D T I M E S. With my favorite guy. So thankful to have my Dad in town. After losing my Mom I appreciate these moments more than ever."
John's son, K.C. Amos, has also said on the media how proud he is of his father, and how much satisfaction he feels to know that his own dad, has not only been an example for parenthood on TV but also in real life.
ACCOMPLISHED CAREER
The 80-year-old actor has had a brilliant career, not only inspiring a father role model but also influencing other actors. Additionally, he happens to be one of those fortunate actors to have more than one iconic role on his résumé: James Evans on "Good Times", Kunta Kinte on "Roots", and Gordy the weatherman on "The Mary Tyler Moore Show".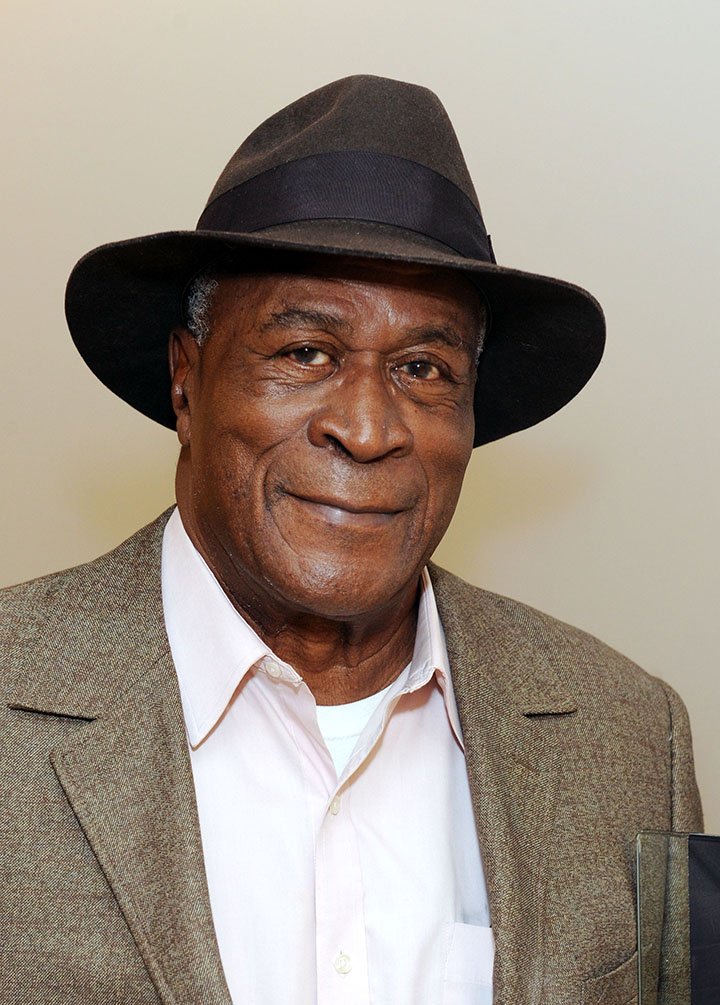 For John, playing the role of the elder Kunta Kinte on the iconic made-for-television mini-series "Roots", made him achieve critical acclaim. The show received 37 Emmy Award nominations and won nine. The actor himself was also nominated.
GOOD TIMES COME BACK
Although his presence in "Good Times" was very significant for the story, he was fired from the show at the end of the third season, due to artistic differences with the show's producer, Norman Lear. So, his character James Evans died in a car accident.
But time passes and things come to a better end. On an episode of 'Live in Front of a Studio Audience', where they reunited the whole cast of "Good Times", John was also called for the reunion, despite the issues he and producer Norman had in the past.
After being asked in an interview about meeting and working again with Norman, John said that "it was like a blessing" and that their relationship goes back to many years, so he feels blessed to be able to work with him again.