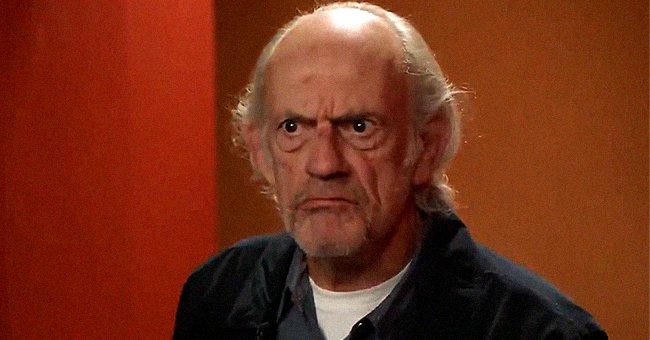 Twitter/NCIS_CBS
Christopher Lloyd's Guest Star Role on NCIS' New Episode Has Fans Excited

The final episode of the 17th season of "NCIS" veers from its usual crime-fighting to present an emotional episode related to Pearl Harbour, and fans can't wait to see it.
During the "very special" episode of "NCIS," Leroy Gibbs (Mark Harmon) and his team helped out a Pearl Harbour veteran to fulfill his touching wish even though he didn't make it easy.
THE ROLE OF THE PURPLE HEART
In what turns out to be the final episode of the drama's 17th season, the head of the Fleet Forces Command, Admiral Michael Caplinger, returned home after 45 days at sea to find his daughter's Purple Heart medal stolen.
The thief turned out to be Joe Smith (Christopher Lloyd), who left a note in Admiral Caplinger's home that said, "I took it," and the name of a hotel and a room number.
When Gibbs and his team arrived at the hotel room, they were surprised when Joe willfully admits to taking the medal - which had a hand-engraved message on the back added by Admiral Caplinger's father.
JOE'S REASON FOR STEALING THE MEDAL
Eager to get the ball rolling, Joe went with the agents without a fuss and agreed to talk once they got him a root beer. After a few sips in the interrogation room, Joe explained that he served on the U.S.S. Arizona on December 7, 1941, and wants his ashes interred on the ship when he dies.
With the Purple Heart not yet recovered, Joe said that he would return it once Admiral Caplinger gives it to him in writing that he will find his final resting place on the Arizona.
However, the snag is that Joe struggled to provide proof. Only 16 years old when he served on the ship, Joe used the birth certificate of his older brother Henry to join, so there is no record that he was on board at the time.
NO TIME TO WASTE
Now 95-years-old, Joe had little time for red tape, so he decided to steal the medal after writing to Admiral Caplinger on three separate occasions, but he never got a reply.
"It's a very special episode. And it's an unusual episode — there's no killer, there's no bad guy. It's just all about NCIS agents trying to do this wonderful thing for an old man," co-showrunner Frank Cardea told TVLine.
Although not intended, the episode turned out the be the last of the season, and it aptly ended with a tribute to all who served during Pearl Harbor on December 7, 1941, and to everyone who still serve today.
FANS CAN'T WAIT TO SEE THE EPISODE
As a teaser, the show's social media account posted a short clip of the episode, and fans quickly responded with excitement, as one netizen commented:
"Love Christopher Lloyd can't wait to watch this episode I'm from the uk so we're quite behind on episodes ."
Other fans also wrote that they are "so looking forward" to seeing the episode while some couldn't help express their elation with a throwback gif of Christopher:
THE SEASON GAVE ZIVA A FINAL FAREWELL
The season also gave Ziva a proper send-off, as she appeared in a previous episode while Gibbs and his team went about finding Phin after Gibbs told him that his mother died.
Ziva had come back after years on the run to close the case that kept her away, and she stayed to help find Phin, even though Gibbs encouraged her to join Tony and Tali in Paris - which she eventually did.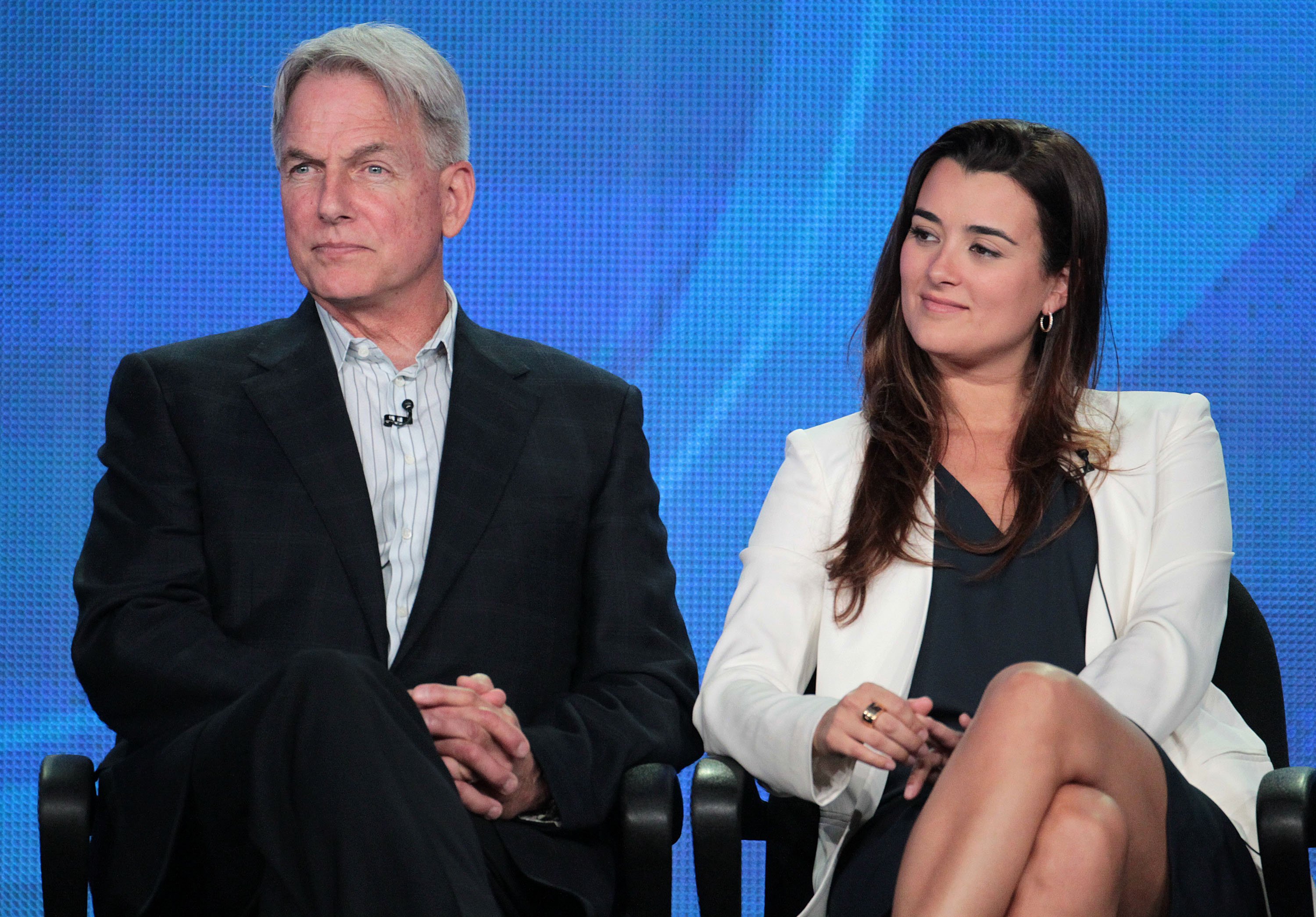 Mark Harmon and Cote de Pablo speak during the Television Critics Association Press Tour on January 11, 2012, in Pasadena, California. | Source: Getty Images.
MARK THE REAL-LIFE HERO
Relatedly, Mark Harmon is not only a hero on television but in real life as well. In January 1996, two teens had a car accident close to his home in Los Angeles.
While the driver crawled free of the car that had burst into flames, the passenger got trapped, and Mark came to the rescue by breaking the window with a sledgehammer and freeing the teen from a fiery death.
Please fill in your e-mail so we can share with you our top stories!