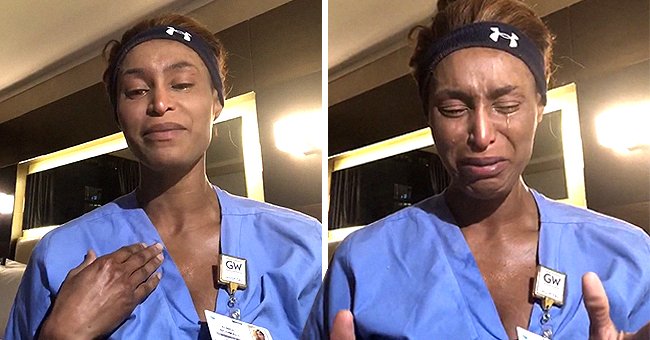 Facebook/DneilUCLA1
NY Nurse Cries as She Shares How It Feels to Work During COVID-19 Pandemic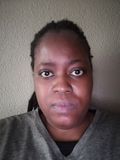 The novel coronavirus pandemic has affected everyone in one way or another, but the most affected people are the healthcare professionals who come face-to-face with the outbreak and its effects.
Last Tuesday, a nurse named D'neil Schmall, 35, took to her Facebook account to share the weight she carried every day while looking after COVID-19 patients. Schmall relocated to New York City to help with the coronavirus crisis.
In a video she posted to the social media platform, the nurse confessed that she'd had a "really rough" day at the time. Last month, she moved from Washington, DC, to Manhattan to a Brooklyn hospital.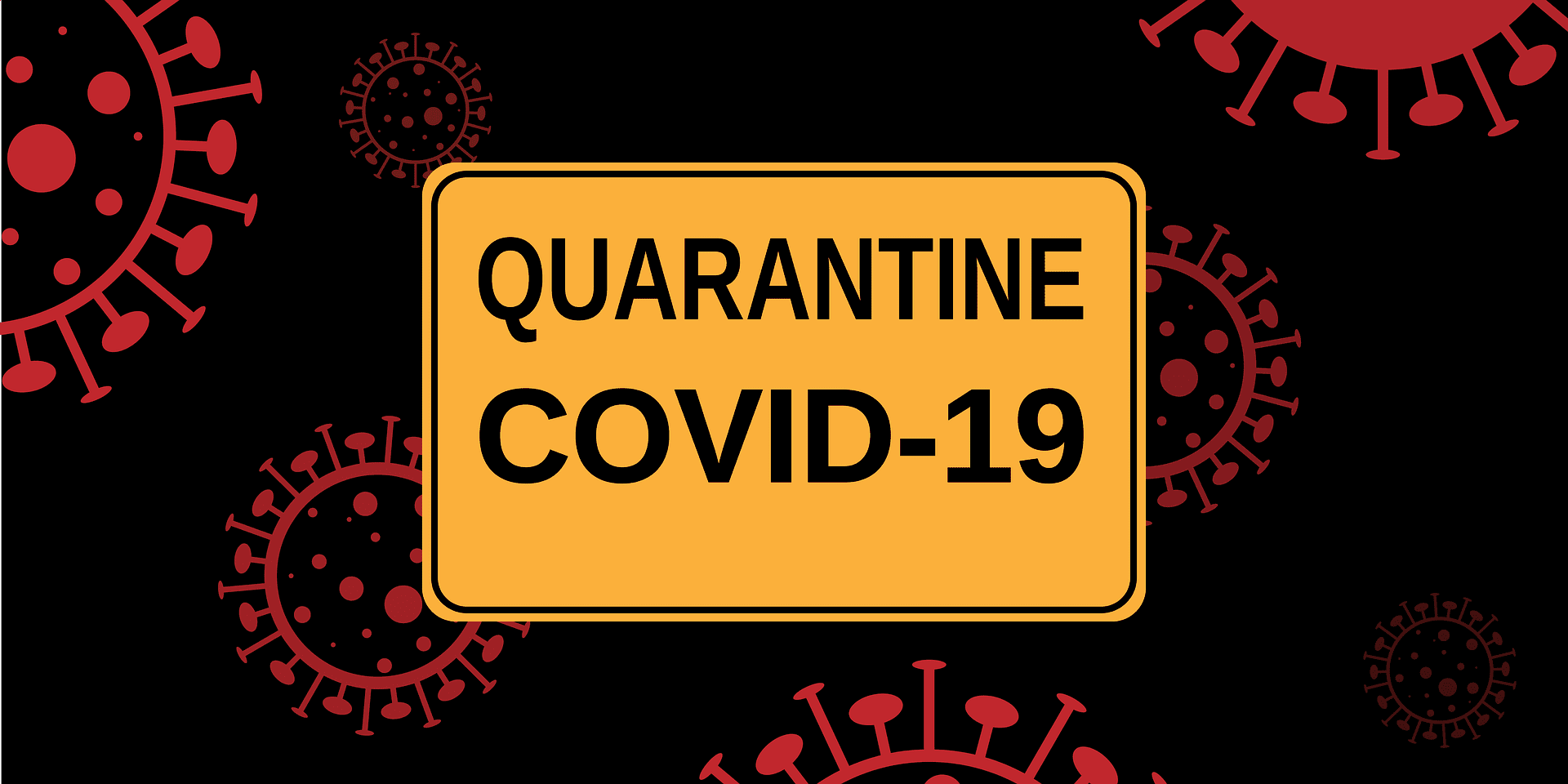 COVID-19 quarantine image uploaded in 2020 | Photo: Pixabay/Alexey Hulsov
Nurse tired of seeing dead people
While crying, Schmall admitted: "I'm tired of walking into rooms and your patient's dead. She continued: "I'm tired of calling families and telling them that news."
Who is going to take care of your patients if your staff isn't well?
The healthcare worker wept as she explained that she felt "so much sadness" for her fellow nurses and other medical professionals. She posted the video to share what it was like to deal with shifts that lasted up to 15 hours long.
Having a stressful workload
Schmall also confessed to crying on her ride home that night. The former bodybuilder revealed how some of them had to care of up to 14 patients per shift adding: "It's so bad here, you guys."
Acknowledging the need to take care of patients affected by the novel coronavirus, the nurse also noted: "Your staff is not doing well, then who is going to take care of your patients?" In the caption of her post, she explained what each one of them had to do to help out at hospitals.
Not sleeping enough
She shared how she'd only get around 4 to 5 hours of sleep per day. The nurse also revealed that their PPE was basically "made out of plastic like wearing a sweat suit all day."
Cathartic venting
She also shared how the video was her way of "venting" and that it was "cathartic." Schmall also explained that she loved her job and wasn't going anywhere, no matter what.
What other healthcare workers face
Her video was taken in the hotel room she's staying in at the moment. An article on "CNN" also covered what healthcare workers were going through during this trying time.
Not having PPE at hospitals
In the clip, medical professionals called for PPE and described the conditions they were working in. Shannon Bruno, another nurse, also shared about what she faced at work.
Nurse self-isolates from family
Scott Parker, 44, a nurse at the Royal Cornwall Hospital in Truro, has had to self-isolating away from his family home. He's stayed away from them to protect his vulnerable young daughter from catching COVID-19.
Protecting his daughter from COVID-19
His daughter Evie, 10, has epilepsy and cerebral palsy. Parker moved into a holiday cabin out of his home in Porthleven, Cornwall.
Please fill in your e-mail so we can share with you our top stories!