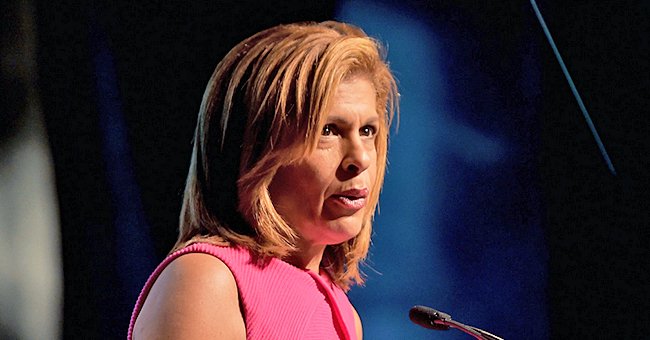 Getty Images
People: Hoda Kotb Postpones Her Beach Wedding Due to COVID-19 Pandemic
"Today" host, Hoda Kotb has been forced to make some adjustments on her upcoming wedding as the spread of the novel coronavirus intensifies.
Acclaimed broadcaster Hoda Kotb is making some reconsideration regarding her impending beach wedding ceremony as she opened up about adjusting the date.
In an exclusive chat with People, the media mogul made it known that she and her partner have decided to postpone their ceremony.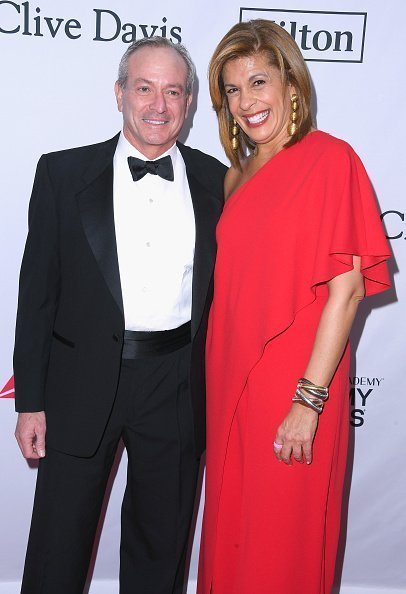 Joel Schiffman and Hoda Kotb on January 27, 2018 in New York City. | Photo: Getty Images
WEDDING AMID COVID-19
Hoda made it known that they were on the verge of shifting the date of their wedding because they have "re reservations." She told the outlet that they had been discussing their wedding plans. Kotb added:
"I'm so happy to say 'I do,' and I'm also happy to do it whenever we need to…"
The host is more preoccupied with reporting about the ongoing pandemic and hosting the "Today" show from NBC studio while taking safety precautions. According to her, a wedding was "a formality for now" as she already felt married.
KOTB'S ON COVID-19
The 55-year-old recently talked about the loneliness that has possibly swept across the nation following the presence of the novel coronavirus. Kotb told the outlet about how she once dealt with being lonely before meeting her lover, Joel Schiffman.
The business mogul proposed to his lover while they were on a romantic getaway in Mexico.
The TV star went on to talk about how work's been, following the lockdown as she made a reflection on how fans used to teem up daily for the "Today" show. Hoda said: "But [now] there's literally not a soul outside…"
A SWEET MOMENT
Earlier in the year, Kotb and her co-host, Jenna Bush, launched their first "Today" show with a live audience, and she got a pleasant surprise!
While the mom-of-two excitedly addressed the audience, she noticed that Schiffman was present, and she couldn't help the surge of emotions.
The New York Bestselling author rushed over and planted a kiss on him. Hoda went on to talk about why she was very excited to have him at her debut live audience show because Joel had "a really, really, really super busy day at work."
HER RELATIONSHIP TIMELINE
Kotb and Schiffman became an item in 2013 after hitting it off well at a wall street event. The business mogul proposed to his lover while they were on a getaway in Mexico.
Before she announced a possible postponement, the onscreen star once talked about what her ceremony would look like as she made it known that professionals would handle the preparations.
Hinting that the celebration will feature "sand, drinks, and a deejay," Kotb mentioned that she wanted a beautiful moment with her lover and their two kids.
Please fill in your e-mail so we can share with you our top stories!