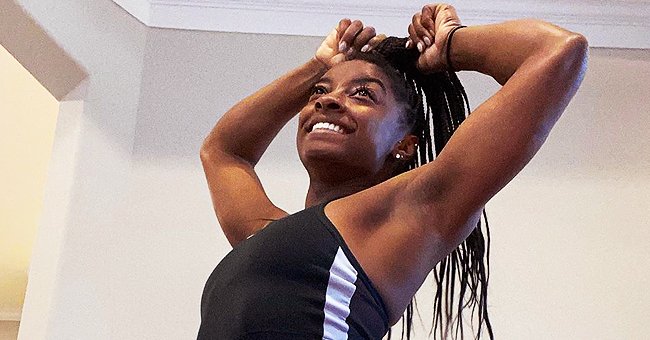 Instagram/simonebiles
Simone Biles Shares Pre-Quarantine Workout Snap Wearing Black Top and Skinny Leggings
Simone Biles showed off her admirable figure in a recently shared post on Instagram page. The 23-year-old rocked a matching sports outfit and a beautiful smile in the photo.
Amid ongoing quarantine, Olympic gold medalist Simone Biles flaunted her figure in a recent Instagram post. In the photo, Biles was pictured in a black top paired with matching leggings.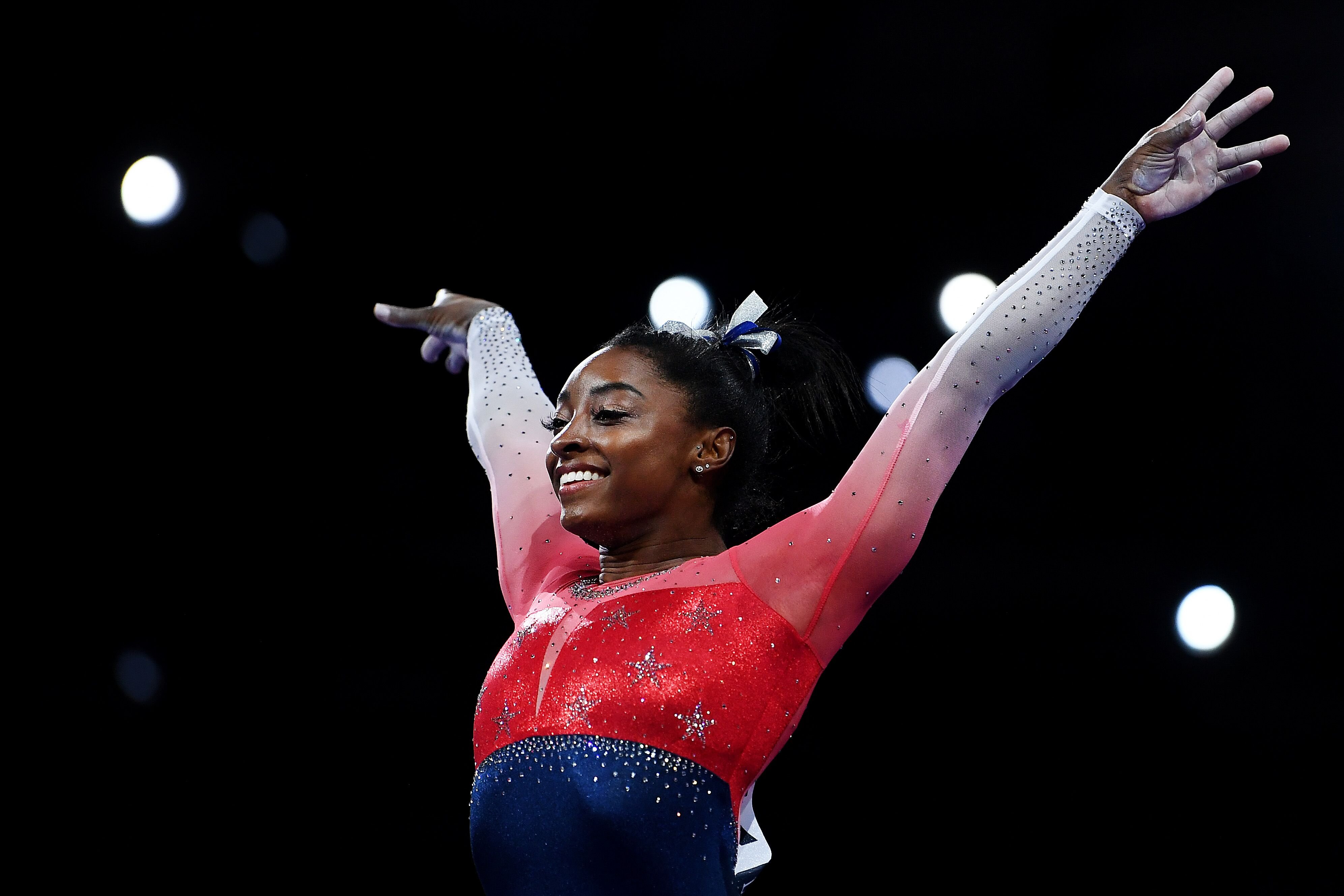 Simone Biles during the FIG Artistic Gymnastics World Championships on Oct. 08, 2019 in Germany. | Photo: Getty Images
"quarantine home workouts ..... but photos first obvi."
Biles revealed that she had cried when the news got to her.
While working on a piece of equipment that looked similar to the parallel bars, Biles began by getting into a squatting position before swinging her legs out in front.
She then pulled back her legs and did a handstand, which looked almost natural for her, judging by the relaxed look on her face.
Simone's home work out sessions began amid the voluntary self-isolation going on and the postponement of the 2020 Olympic Games in Tokyo. Biles revealed that she had cried when the news got to her.
With a total of 30 Olympic gymnast Championship medals, Simone is the most decorated American gymnast and the third most decorated gymnast in the world.
Please fill in your e-mail so we can share with you our top stories!