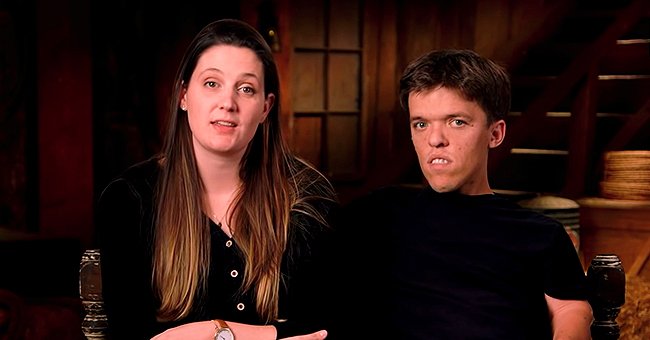 youtube.com/TLC
Tori & Zach Roloff of 'Little People, Big World' Talk about Baby No 2 with Son Jackson
Zach and Tori Roloff will be expanding their family on this season of "Little People, Big World." The reality stars are enjoying every bit of parenthood.
In PEOPLE's exclusive sneak peek at Tuesday's episode, the couple sits around a campfire with their 2-year-old son Jackson in attendance to discuss baby No 2. Zach, 29 asks,
"Are we ready for this baby number two?"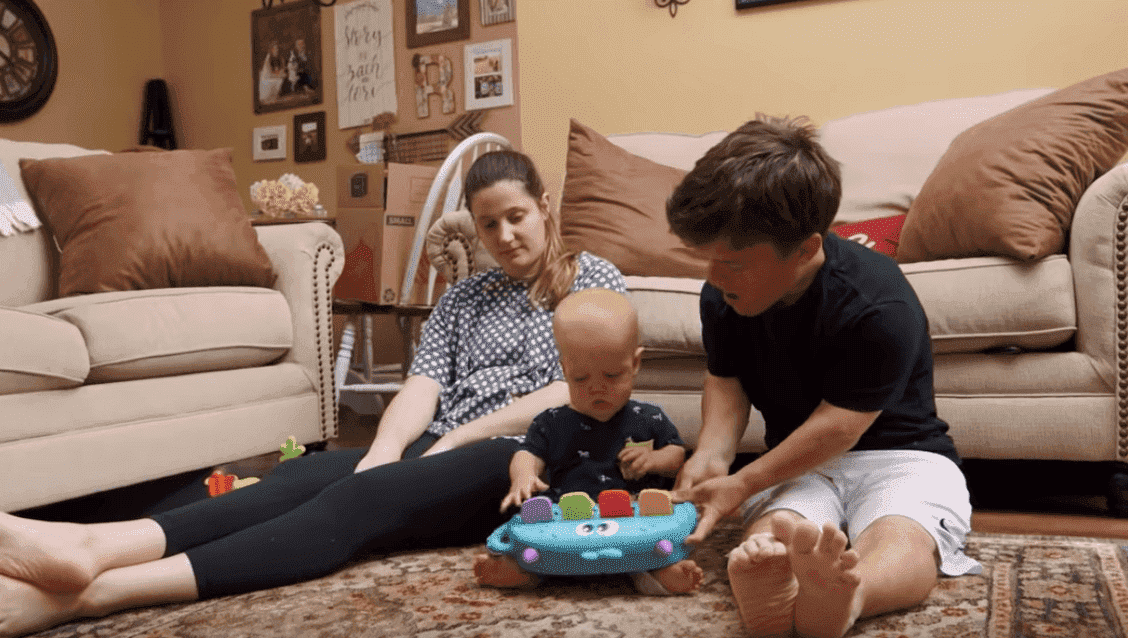 Tori, Zach, and their son Jackson during an episode of "Little People, Big World." | Photo: YouTube/TLC
After bringing up a topic about what they still have to do to prepare the baby's room, Tori admits it's "everything." The couple then turned their attention to their baby boy, Jackson wondering how he'll cope when his sister arrives.
"Everyone I've talked to that has a 2-year-old and an infant, they're loving it," Tori tells Zach. She also added that the older children are always willing to help out with the younger ones.
They also talked about how their 2-year-old son will adjust to a new life when the baby arrives. "The attention is not all on him; it's not all about him anymore. He's got to share Mom and Dad," Tori said.
Tori and Zach welcomed their second child, daughter Lilah Ray, in November, and according to what they told PEOPLE, the TLC stars are open to expanding their family even more.
The couple revealed that initially, they thought two children would be more than enough for them, but now, they want three or four.
Zach, 29, was born with achondroplasia, which is the most common form of dwarfism. He and Tori, 28, first met when she worked on the Roloff farm for pumpkin season in 2010.
They tied the knot on July 25, 2015, on the same farm they first set eyes on themselves. Their first child, Jackson Kyle Roloff, was born on May 12, 2017, and their second child, Lilah Ray, was born on November 19, 2019. The kids were also born with achondroplasia.
The couple, who are the stars of the reality TV show, "Little People, Big World," once revealed that the thought of leaving the show had crossed their minds.
During an interview with Us Weekly, Zach admitted that there are moments when he thinks that it's time for them to try something new.
He also mentioned that one of the reasons he doesn't want to leave is because of the great love story he shares with his wife, Tori. He doesn't want to take their relationship off the air.
Please fill in your e-mail so we can share with you our top stories!