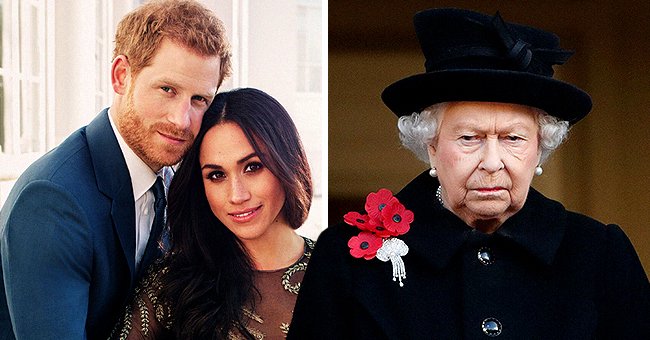 Getty Images.
US Weekly: Harry Reassured Queen Elizabeth That Giving up Royal Title Isn't a 'Personal Dig'
Prince Harry reportedly assured Queen Elizabeth II that his decision to forego the active use of his royal surname is not personal a personal stab at her, but rather comes from a place of personal preference moving forward.
Meghan Markle and Prince Harry announced that they decided to step away from their roles as senior working members of the royal family in January.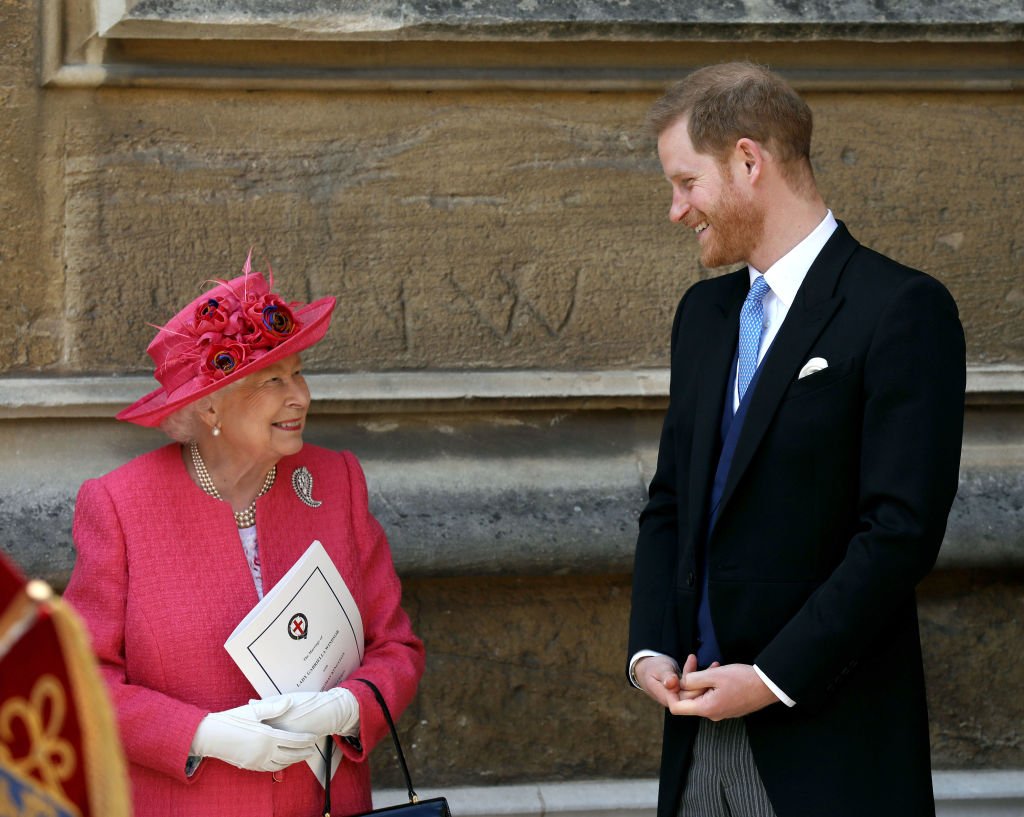 Queen Elizabeth II speaks with Prince Harry at St George's Chapel, Windsor Castle on May 18, 2019, in Windsor, England. | Source: Getty Images.
IT'S NOT PERSONAL
Since then, a lot of changes happened before and now after their official exit on March 31, the latest of which is ditching the royal surname Mountbatten-Windsor.
Even though Prince Harry doesn't have plans on making his decision legal, he doesn't want to actively use it, as a source told Us Weekly:
"The bottom line is, he prefers to keep it casual and be known as 'Harry.'"
On the registration documents of his new eco-friendly tourism firm Travalyst, Prince Harry reportedly listed his name as Prince Henry Charles Albert David, Duke of Sussex - a company that will boast with a grading system users can use to track carbon emissions.
According to the source, Prince Harry "reassured" the Queen that his actions are "not a personal dig," and added that she "still means the world to him.
SAVOURING THE EXTRA TIME WITH HIS FAMILY
However, with the world practically having come to a standstill due to the novel coronavirus, Prince Harry and Meghan Markle currently find themselves in self-isolation in their secure compound in Los Angeles with their son Archie.
The couple plan on basing themselves in the sunny city after spending several months in Canada. During a video call with his parents and members of the WellChild charity Prince Harry said that he is celebrating the extra time with his family.
DONATING TO THOSE IN NEED
Not forgetting about the needs and suffering of the outside world while in quarantine, Meghan and Prince Harry donated excess profits earned from the broadcast of the wedding ceremony in May last year.
Amounting to over $112,000, the couple donated the money to the UK charity Feeding Britain, and a spokesperson for the couple said that they are "delighted" that the money would be used for "such a great cause."
ADJUSTING TO THEIR NEW LIFE
Even though Prince Harry and Meghan are surging towards their future, it's been an adjustment nonetheless. During a recent interview with Radio Times, Prince Harry's longtime friend, the primatologist Dr. Jane Goodall said:
"I don't know how his career is going to map out, but yes, I've been in touch, though I think he's finding life a bit challenging now."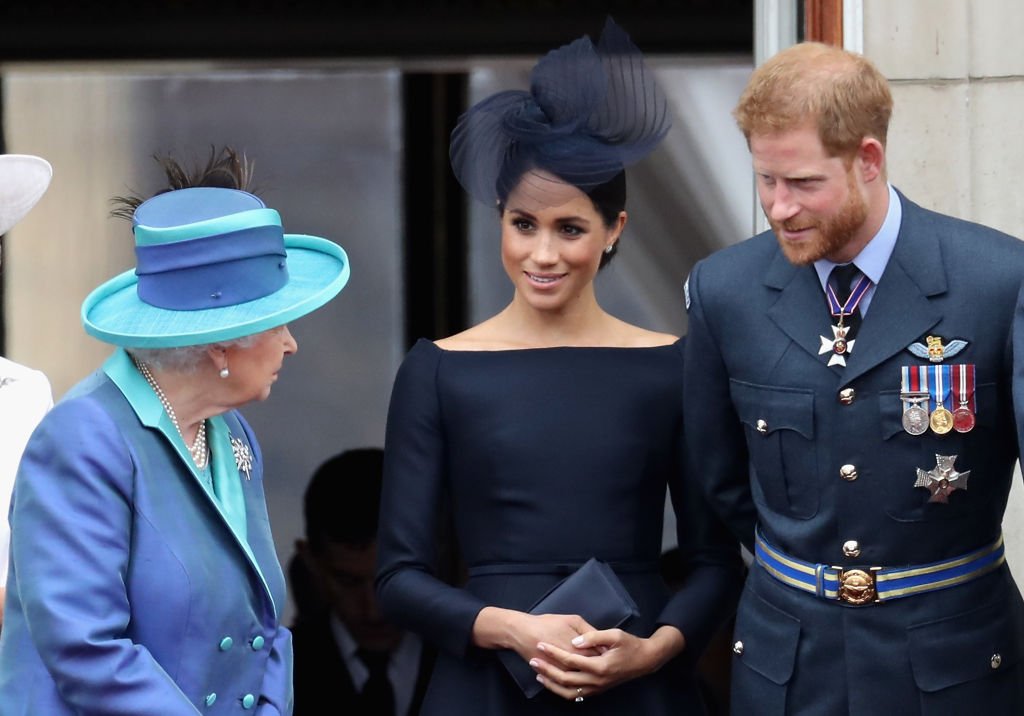 Queen Elizabeth II, Meghan Markle, and Prince Harry watch the RAF flypast on the balcony of Buckingham Palace on July 10, 2018, in London, England. | Source: Getty Images.
THE NAME OF THEIR NEW ORGANIZATION
Meghan and Prince Harry also finally revealed the name of their new organization, and it gives a sweet nod to their son Archie, who will celebrate his first birthday next month.
The couple decided to incorporate a variant of the word "arche" - a Greek meaning a source of action, in their future endeavors before Meghan even became pregnant.
So when Meghan and Prince Harry founded the organization, they decided on the name Archewell.
Please fill in your e-mail so we can share with you our top stories!