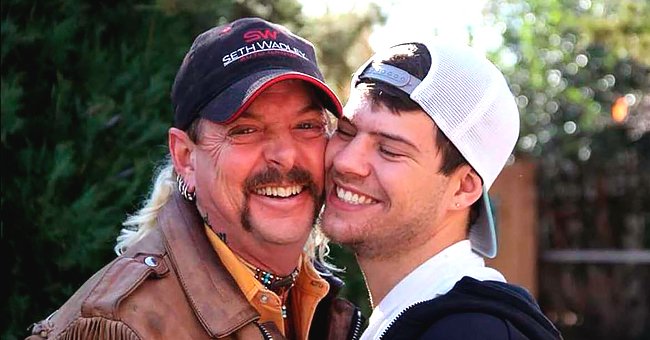 twitter.com/Smallzy
Dillon Passage of 'Tiger King' Rarely Talks to Joe Exotic

Joe Exotic's husband, Dillon Passage, reveals that his partner's communication with the outside world is highly restricted as he is being held in isolation at the prison medical center.
Communicating with loved ones while behind bars is not easy, and it gets even harder when the prisoner is being held in isolation like in the case of Joe exotic.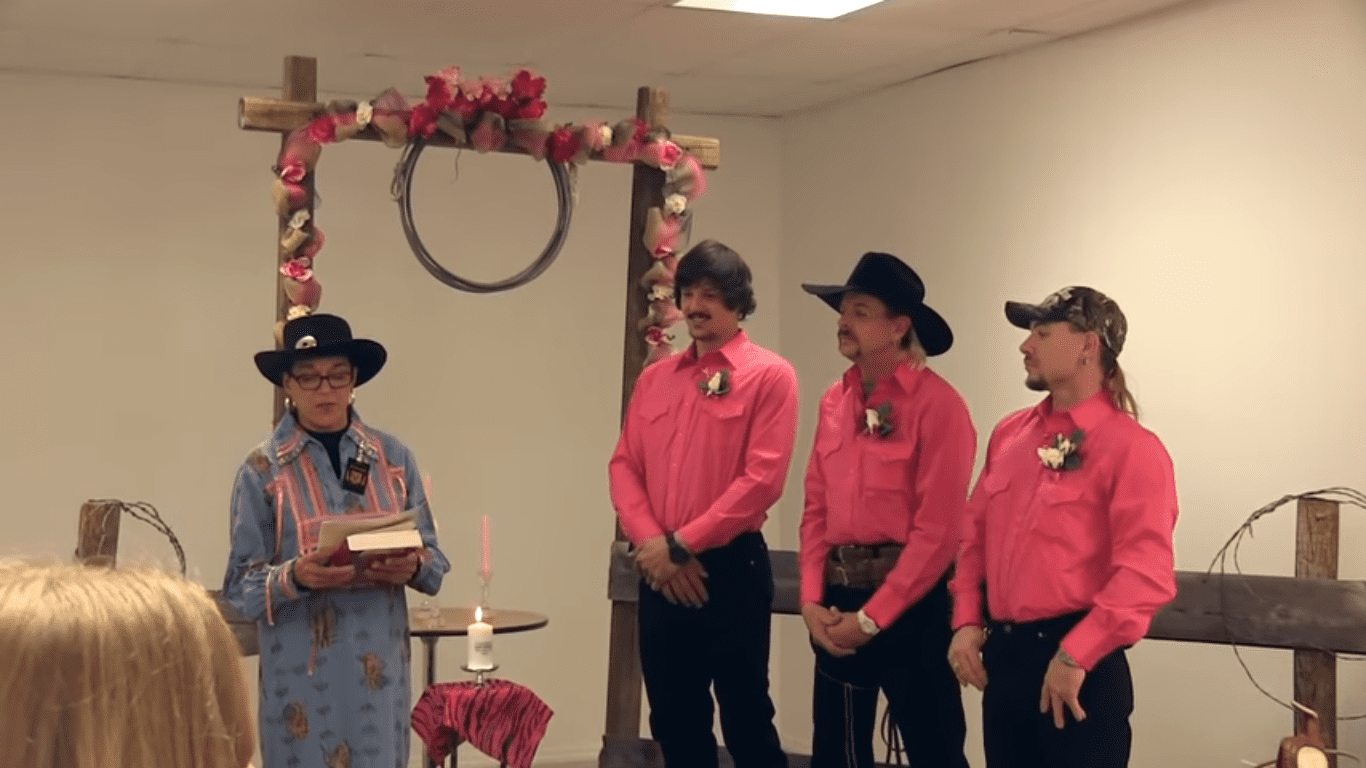 The wedding ceremony of Joe Exotic and his partners, John Finlay, and Travis Maldonado. | Photo: YouTube/JoeExoticTV
Joe' is currently serving a 22-year sentence and his fourth husband does not know when he will be released from the isolation center, where he is very lonely. Dillon revealed the details in an interview with E! News:
"He is kind of sad because he can't talk to people like he could before, so that is taking a toll on him. I have no idea when he.."
Passage featured in the Netflix production "Tiger King," which follows the story and offenses of his husband. He has no plan of leaving Joe even though they had only tied the knot for about eight months before the latter landed behind bars.
The zoo owner was charged for conspiring to murder a wildlife conservationist, Carole Baskin, along with the murder of five tigers at his zoo in Oklahoma.
Exotic's sentence is quite extensive, and so he has advised his 24-year-old spouse to move on if he ever finds someone suitable. However, the youngster remains adamant:
"I am loyal to Joe, and I am sticking by his side, and if it comes to a point where I need to find somebody, I will have that conversation.."
Joe and Dillon had their wedding on the 11th of December 2017 after about fourteen days of courting. When Dillon met Joe, he was at a terrible place in his life.
The presence of animals spurred their relationship because it helped Passage with his mental health, so he loved being at the zoo.
Passage is still very much in love with his husband, but unlike Joe, who is very happy about the new fame he has gotten from "Tiger King," the 24-year-old is not very happy about it.
He is not pleased that his personal life is now so much under the spotlight. Dillon does not seem to be getting out of the situation any time soon, as the show has gained massive popularity.
The show's streaming was propelled because it was released at a time when everyone is stuck indoors. It is currently the most-streamed series on Netflix.
Please fill in your e-mail so we can share with you our top stories!