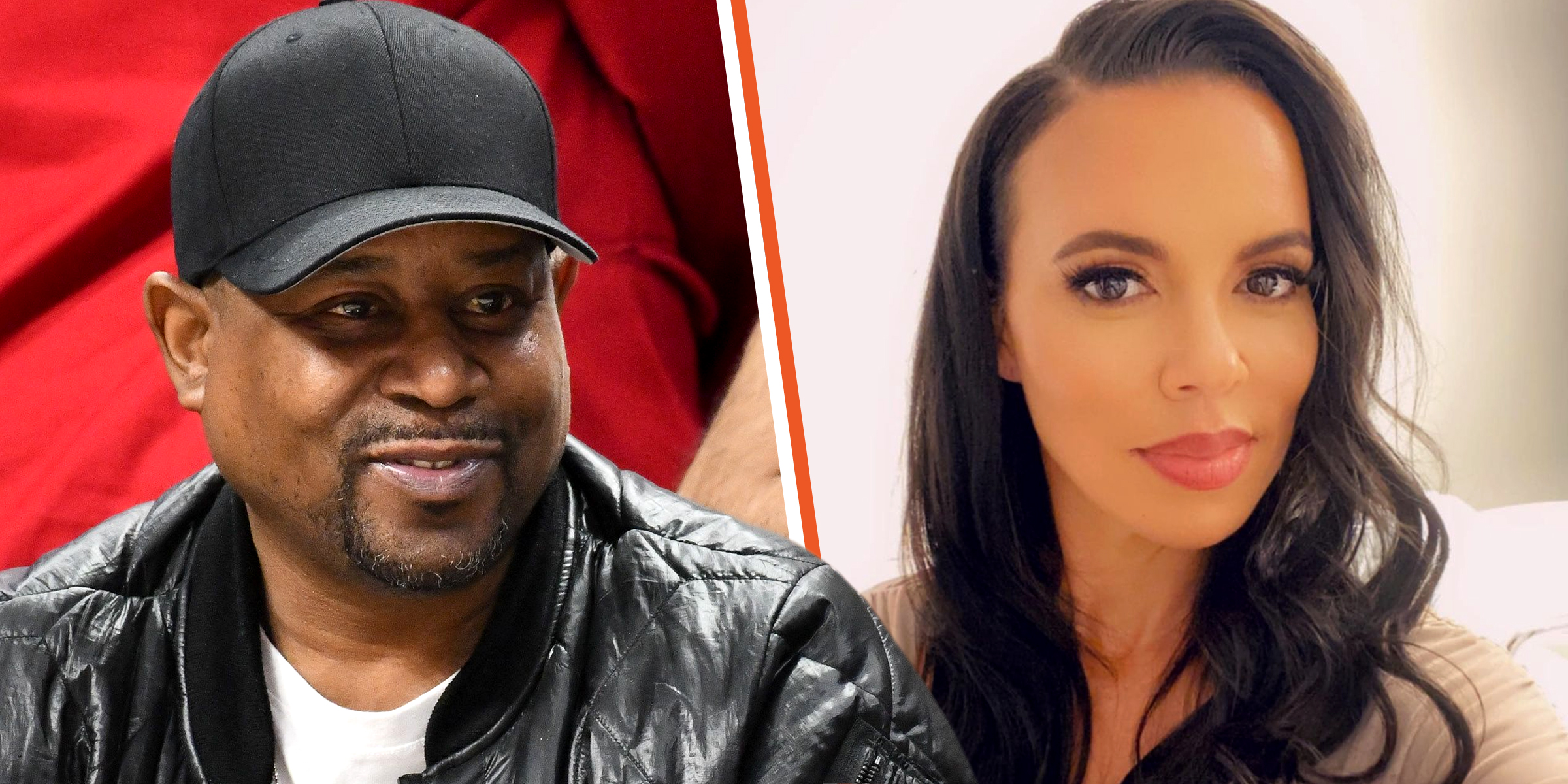 Martin Lawrence and Shamicka Gibbs | Source: Getty Images | Instagram/shamickahill
Shamicka Gibbs Is Martin Lawrence's Ex-wife and She Found Love Again
Shamicka Gibbs, a successful entrepreneur and television personality, discovered a new reason to rejoice in the pleasures of love ten years after the end of her marriage to "Bad Boys" actor Martin Lawrence.
Shamicka Gibbs, a native of Southern Los Angeles, has kept a somewhat private life away from the spotlight throughout the 15 years she dated actor Martin Lawrence and the two years they were married.
She has, however, found her voice, which she is using to bring attention to two health problems she has: lupus and celiac disease. Not only did she discover better ways to improve her health, but she also found a new man for whom she had prayed for a long time.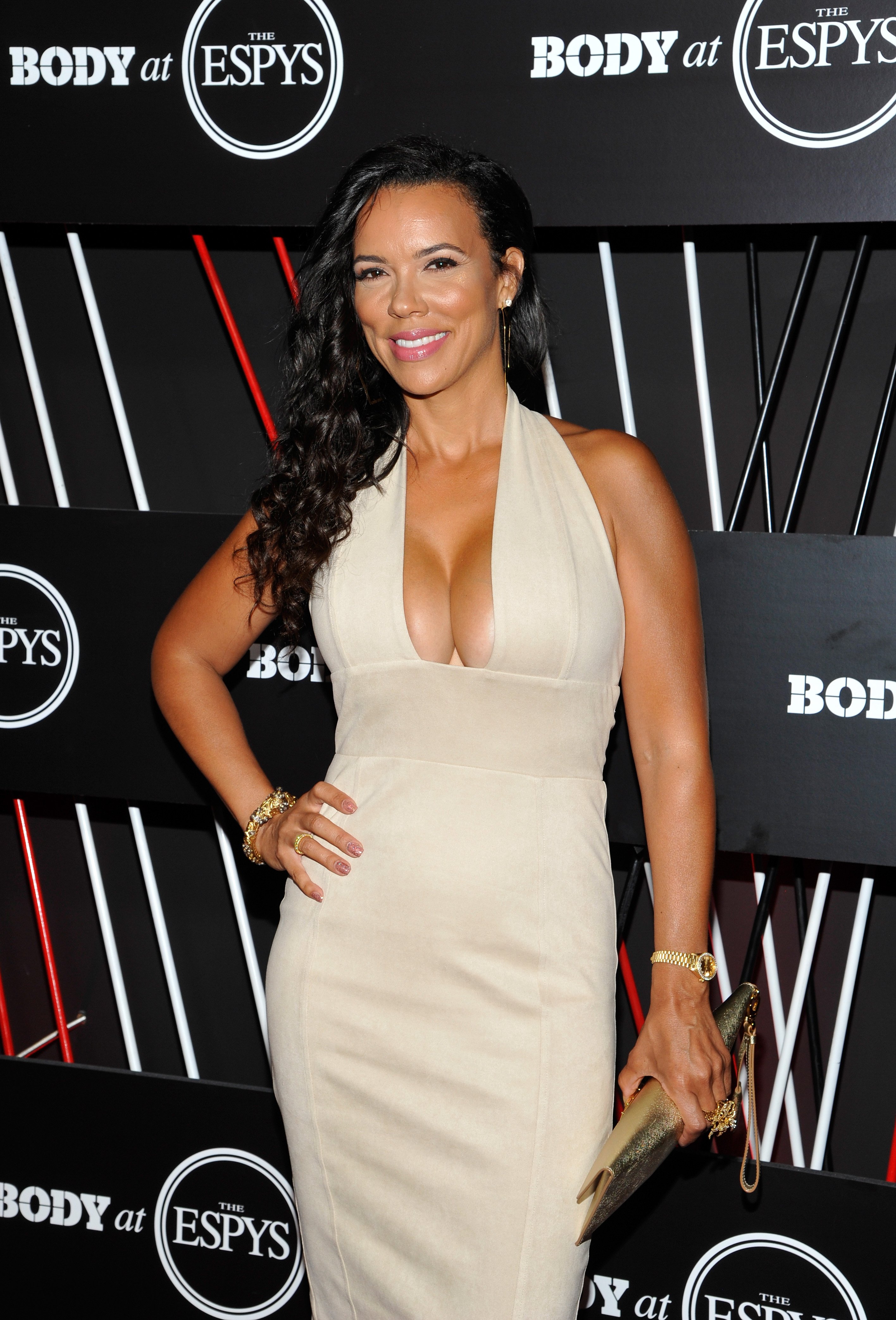 Shamicka Lawrence at BODY at ESPYS at Avalon on July 11, 2017 in Hollywood, California. | Source: Getty Images
Inside Shamicka Gibbs and Martin Lawrence's Relationship
Back in the late '90s, Martin Lawrence was at the height of his career. His sitcom, "Martin," was on air for five seasons, and films like "House Party," "Boomerang," and "Bad Boys" had pushed him to global star status.
Martin was married to Miss Virginia USA, Patricia Southall, from 1995 to 1997, and they share a daughter, Jasmin, born in 1996.
Shamicka and Martin started dating somewhere between 1995 and 1997. They went on to have two daughters: Iyanna Faith, born in 2000, and Amara Trinity, born in 2002.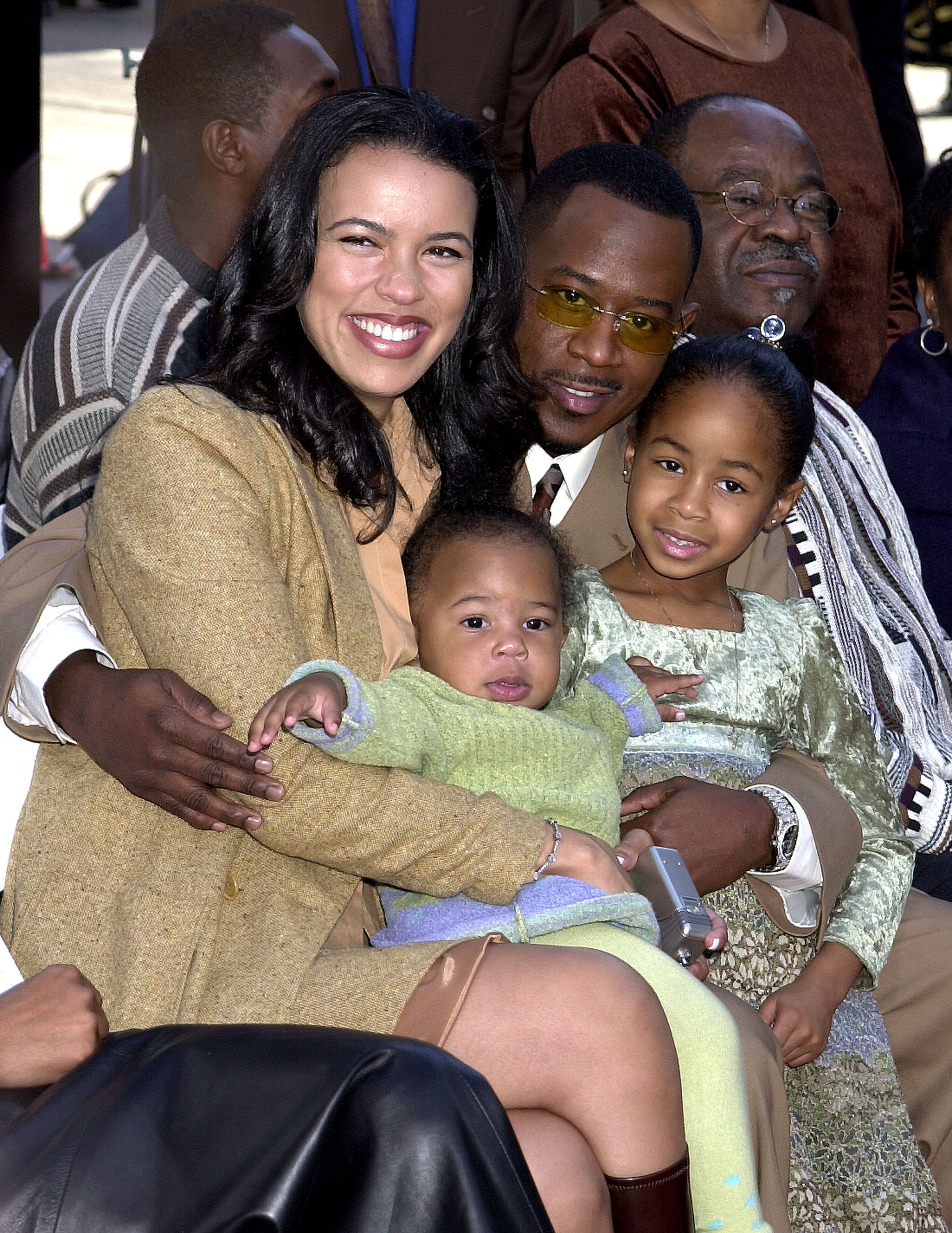 Shamicka, Martin, Iyanna and Jasmin Lawrence at the Mann's Chinese Theatre in Hollywood, California November 19, 2001. | Source: Getty Images
The couple dated for 15 years—according to Shamicka—until they finally tied the knot in 2010 in a private ceremony at their home in Beverly Hills.
According to reports, Shamicka and Marting exchanged vows in their backyard in front of over 100 guests, including Martin's co-stars Eddie Murphy and Barry Bonds. Amara, Iyanna, and Jasmin were flower girls.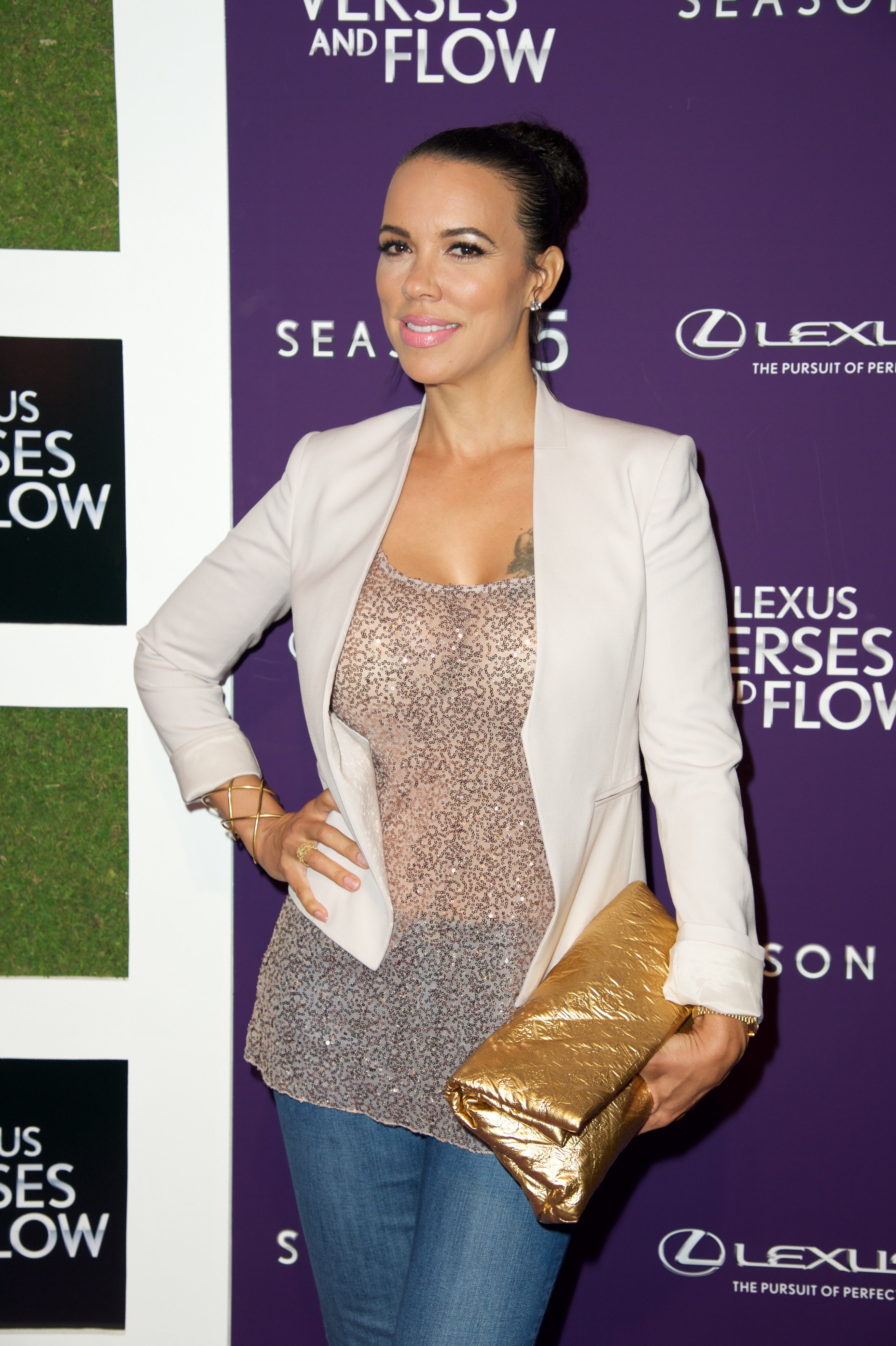 Shamicka Lawrence attends "Verses And Flow" Season 5 at Siren Studios on May 20, 2015 in Hollywood, California. | Source: Getty Images
The Couple Divorced 2 Years after Their Wedding
Married bliss only lasted two years, and in 2012, the couple made the mutual decision to part ways and filed for divorce. They released a joint statement to PEOPLE at the time that read:
"Out of love and respect for one another, we will continue to remain friends and raise our two beautiful daughters together."
Talking about the divorce a year later, Shamicka explained that every relationship has its ups and downs, and "people grow apart."
"At the end of the day, there was just a lot of stuff that went with it that I don't want to discuss," she said. "Life happens." Since their split, the two have kept their promise to co-parent their daughters in a friendly and agreeable way.
Besides Shamicka nurturing her unbreakable bond with Iyanna and Amara, she also appears to share an equally close relationship with her stepdaughter Jasmin.
Life after Divorce
Shamicka gained fame after she and Martin parted ways. Less than a year after the divorce, she signed up a contract to join season two of VH1's reality show "Hollywood Exes."
There, she shared the screen with other high profile exes like Nicole Murphy, Eddie Murphy's ex-wife; Sheree Fletcher, Will Smith's ex-wife; and Mayte Garcia, Prince's ex-wife, among others.
At the time, there were rumors about Martin being against Shamicka's involvement with the reality show. However, she she quickly clarified that he had her back and that, even if he was against it, she was a grown woman who could make her own decisions.
Shamicka stated that she enjoyed being on reality TV because she made sure to ask the producers beforehand not to distort her personality, as she wanted to show her true self to the audience.
A Life-Changing Diagnosis
Although Shamicka said she had troubles with her alimentation since she was a child, it was in her adult years that she discovered she was allergic to gluten.
Shamicka has discovered a new chance at love: author and businessman Antwuan "Ace" Hill.
So, she started following a gluten-free, clean diet to keep her health in check, adding exercises, and a stress-free mindset to her routine to keep both diseases at bay.
As part of her journey to inspire other women who, like her, have celiac disease, Shamicka created a line of homemade all-natural spices called "Don't Hurt Cha' Tongue Baby."
She's also been working on a gluten-free cookbook to share her recipes and other secrets to find the best celiac products. The stunning 47-year-old frequently shares delectable meals and uplifting messages with her followers on her Instagram account.
Besides sharing her culinary wonders with her online followers, Shamicka loves to post photos of her special moments with her two beautiful daughters and Jasmin.
Despite she and Martin not bein together, he occasionally appears in Shamicka's social media posts, which suggests a positive co-parenting dynamic between them.
In 2017, Martin became engaged to Los Angeles-based aesthetics nurse practitioner Roberta Moradfar. However, it appears that they are no longer together, as Moradfar posted during Christmas Day last year about a new man in her life.
Shamicka Found New Love
Shamicka has discovered a new chance at love: author and businessman Antwuan "Ace" Hill. The couple exchanged vows at The Majestic Downtown in Los Angeles, California, in August 2022.
With her heart overflowing with emotions, Shamicka took to Instagram to offer glimpses of their memorable day, capturing everything from the wedding preparations to the grand reception.
She raved about Antwuan being the man of her dreams and the answer to all her prayers. She admitted to experiencing unparalleled love and joy as Antwuan's new wife.
Shamicka and her husband have been making new memories to celebrate their marriage since they got married. She consistently expresses her appreciation for her husband.
They celebrated Antwuan's recent birthday with an eight-course dinner. She also made a sweet video to honor his special day, in which she spoke fondly of him and expressed gratitude for having such a kind, compassionate, and caring partner.
Shamicka's new husband has inspired her to accomplish more as they embark on a new chapter in their lives. While both have yet to reveal their plans, fans await what the future holds for the pair.
Please fill in your e-mail so we can share with you our top stories!