Proud Father of 3 Martin Lawrence Turns 56 — Meet His Kids Who Bear Striking Resemblance to Him
Martin Lawrence is making a comeback after years of keeping it lowkey, and people are beginning to notice his three beautiful grown daughters who accompanied him to the "Bad Boys For Life" premiere in Los Angeles recently. 
Martin Lawrence's three daughters are all grown up, and they're all very supportive of their dad's comeback in Hollywood. In one of his Instagram posts with his beautiful children, the doting dad wrote:
"My girls are my world! Having daughters has taught me so much and I'm forever grateful for the laughs, the unconditional love, and the bond we'll always have."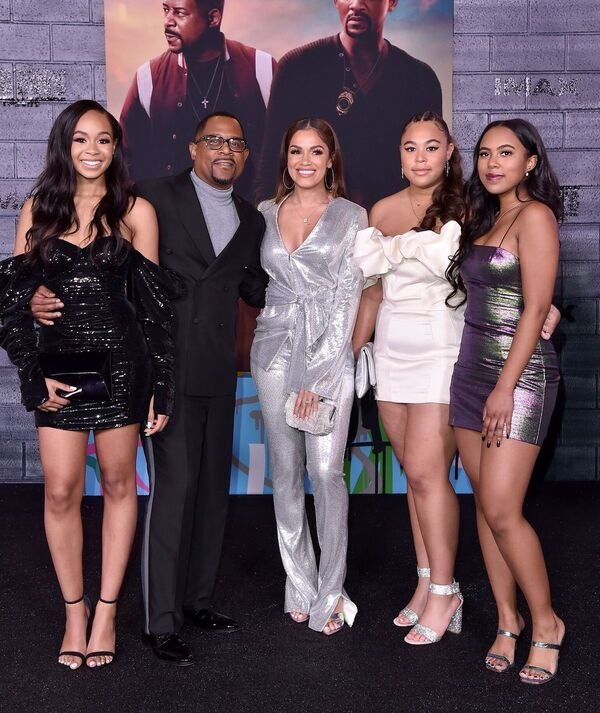 MARTIN LAWRENCE'S PREVIOUS MARRIAGES
The 54-year-old comedian welcomed his first child Jasmine back in 1996, whom he shares with Miss Virginia USA candidate Patricia Southall. The couple got married in 1995, just a year before they welcomed their daughter, but they separated in 1997.
He then began dating Shamicka Gibbs the same year of his separation, welcoming daughter Iyanna in 2000 and Amara in 2002. While they got married in 2010, they ultimately split in 2012 after 15 years together. 
Now, his children are old enough to enjoy going to movie premieres with their dad, making perfect supportive dates alongside Lawrence's long-time partner and fiancee Roberta Mordafar.
HIS THREE KIDS
During the "Bad Boys For Life" premiere, the proud children smiled alongside their father on the red carpet as they celebrated the release of his highly-anticipated movie. The star's youngest daughter, Amara, is just about to start her life as an adult.
Nevertheless, her parents are always there to back her up and celebrate her accomplishments, including her high school prom where her mom took pride in her daughter's transition from a young girl to an adult.
Martin's second child, Iyanna, maintains a relatively private life as a college student at Sarah Lawrence College. According to her older sister, Iyana is a compassionate, kind, and intelligent woman who has a pure heart.
JASMIN PAGE
Lawrence's eldest daughter, Jasmin, graduated from Duke University and has a large Instagram fan-base. Despite having differences, she maintained a close bond with her dad, whom she credits for the values she lives by.
Earlier this year, Jasmin reached a milestone as she celebrated her 25th birthday. Her proud parents commemorated the special event by posting sweet tributes of their daughter on Instagram. In his greeting, Lawrence wrote:
"Words can't describe how proud we all are and we continue to be amazed at the woman you've become."
THE FAN-FAVORITE "BAD BOYS" FRANCHISE
In the movie, Lawrence starred as Marcus Burnett alongside Will Smith as Mike Lowrey, who work as cops in Miami City. They first played their roles in 1995, before reprising their roles in 2003 for "Bad Boys II." 
With "Bad Boys For Life" having a successful opening weekend, Chris Bremner's rumors, who produced and worked on the "Bad Boys for Life" flow, being tapped to do the fourth installment's script has been circulating. 
Since being released, the movie garnered positive reviews, and despite its "one last time" tagline, its ending left quite a lot of room for another sequel.