Martin Lawrence's Longtime Fiancée Showcases Belly Piercing in White Cropped Top Paired with Jeans while Relaxing
Roberta Moradfar recently showed off her gorgeous looks in photos she posted via her personal Instagram page. The beautiful woman is set to be Martin Lawrence's third wife, meet the previous ones. 
Roberta Moradfar's fans have wanted more pictures since those she tagged during a "staycation" surfaced on her Instagram page, boasting more than a hundred thousand followers. 
Moradfar was dressed in a fuzzy white cropped top that showed off her bejeweled belly button for the photos. She paired it up with denim pants that rode low on her waist.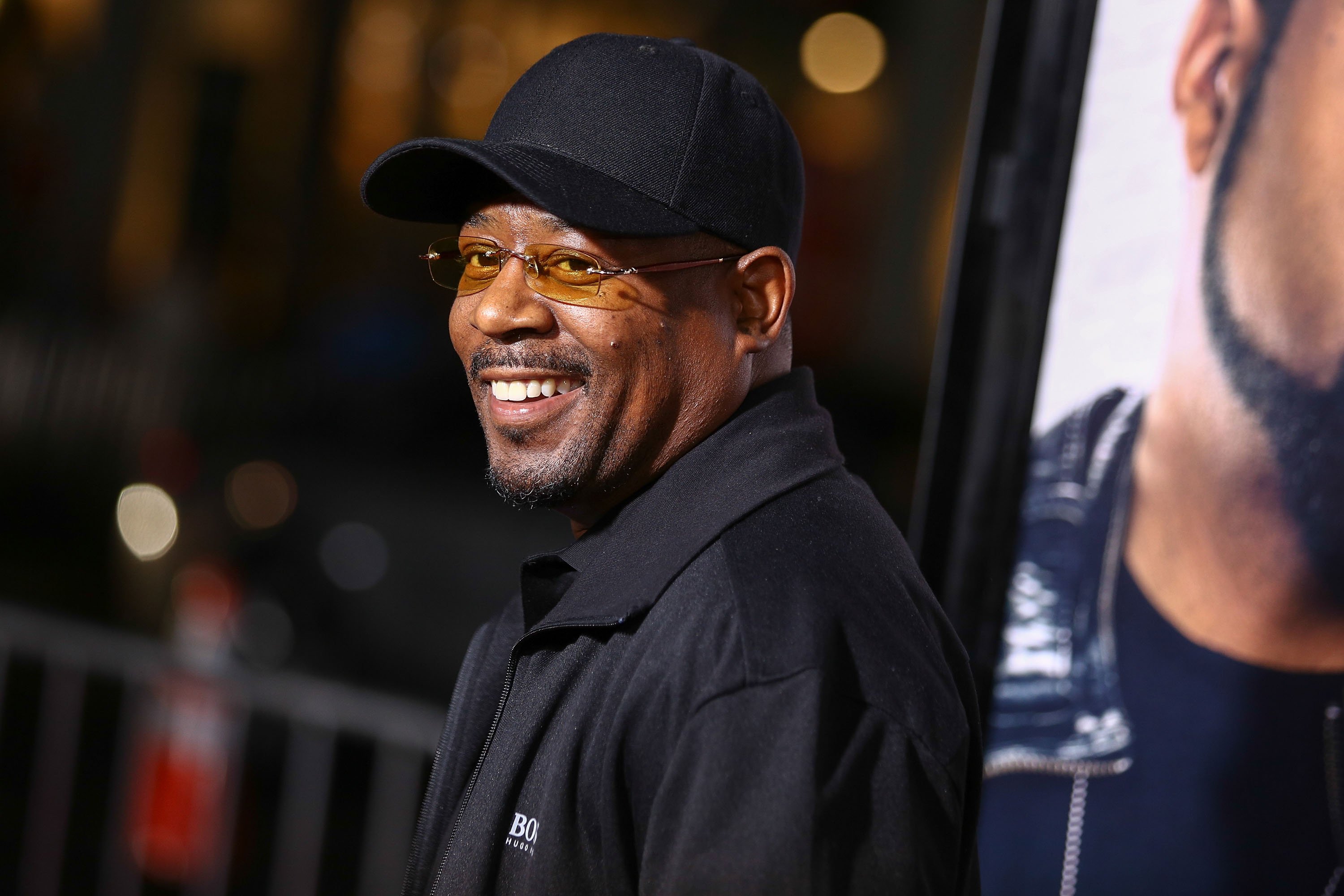 She wore moderate makeup, and her ears sported a couple of earrings, including large hoop ones. Whether by accident or design, her freshly manicured fingers were painted white to match her top. 
The first couple of shots among the four she shared in the montage captured her posing with a glass tumbler full of wine in her hands. She stood outside her abode but gave fans a glimpse into the room because the doors were left open.
Inside, perfect ambient lighting created a cozy environment, and two beds could be seen indicating that she was not alone in her "staycation."
Her long hair was tied in a single ponytail completing her fresh look, and the smile on her face revealed just how much she was enjoying herself. 
It was held in the backyard of Lawrence's Beverly Hills home and was a cozy affair just like they wanted. 
Her fans loved the update, and the comment section was filled with fans who wanted her to know what they thought. One user who had figured out the location she was at confessed love for the place, while another simply wanted to know where it was to experience it as well. 
Others were more particular about her perfect makeup; one fan pointed out her perfect eyebrows and complimented her, while another said she looked classy. 
Her fans can't get enough of her, but unfortunately for those who may want to shoot their shots, Moradfar is off the market. 
The gorgeous woman has been engaged to comedian/actor Martin Lawrence since 2017 and is expected to marry him anytime soon. 
When they do, the famous actor, who enjoys hanging out with his beau, will have been married three times. He keeps a tight lid on his romantic life, but here are some facts about it many people may not know. 
HIS THREE GORGEOUS DAUGHTERS 
That's right, Lawrence is a proud girl daddy, and unlike his relationship with women, his love for his girls is not something he hides. 
His eldest daughter is Jasmine Page, and he welcomed her in 1996. His second daughter is a girl named Iyanna Faith, and his third is Amara Trinity. She was born in 2002. 
Jasmine made headlines when she started dating veteran actor Eddie Murphy's son Eric. No one saw it coming, but then again, nobody minds and their fans hope the relationship goes the distance.
FORMER ATTEMPTS AT LOVE
Martin Lawrence has been married twice; however, for some reason, neither union lasted very long. He was first married to Patricia Southall, a pageant queen who was named Miss Virginia. 
They tied the knot in 1995 but went their separate ways after two years. The woman was married to former Dallas Cowboy's running back Emmitt Smith. 
Lawrence tried again in 2010 with Shamicka Gibbs, a woman he met the same year he divorced Southall. They started dating shortly after, and the courtship lasted several years before they took the next step. 
They had a lavish star-studded wedding ceremony that saw the likes of Denzel Washington and Eddie Murphy on its guest list, which held only 120 names. It was held in the backyard of Lawrence's Beverly Hills home and was a cozy affair just like they wanted. 
After their marriage, things went well for a time, but like his first union, it did not last for more than two years, after which they called it quits. However, they had two kids together and chose to share joint custody while keeping a cordial relationship between themselves.