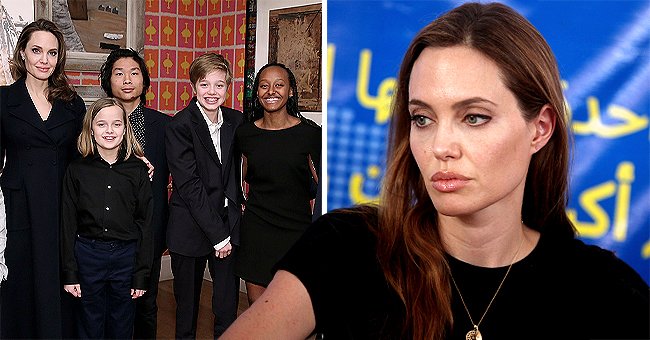 Getty Images
Angelina Jolie Urges People to Check up on Each Other during COVID-19 Crisis

Angelina Jolie said that it is so essential to monitor one another while the world self-isolates to stop the spread of the novel coronavirus disease.
In a recent video conference for Time, Jolie, 44, talked with California Surgeon General Dr. Nadine Burke Harris. The "Maleficent" star is also a contributing editor for the magazine.
"I think it is so important that people hear that," Jolie said. "To love each other, check in with each other. Be there, be a support group, keep your eyes open whether you are a teacher or a friend."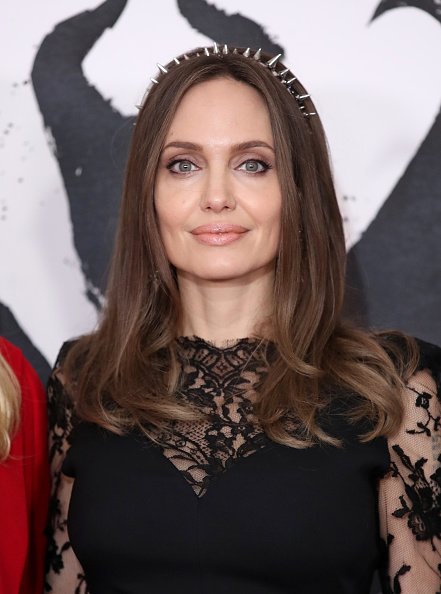 Angelina Jolie at Mandarin Oriental Hotel on October 10, 2019 in London, England. | Photo: Getty Images
"PAY MORE ATTENTION"
"I really do hope people hear this, and they do reach out, and they do pay more attention," she added, "and they are not sitting in a moment when they think, 'Well maybe, but it's not my business.'"
The award-winning actress continued that since children aren't going to school right now, "teachers can't see the bruises and people aren't identifying what is happening within some homes."
Harris then asked Jolie what prompts her to keeps on standing "as a witness and to not look away" and also what she does for "self-care."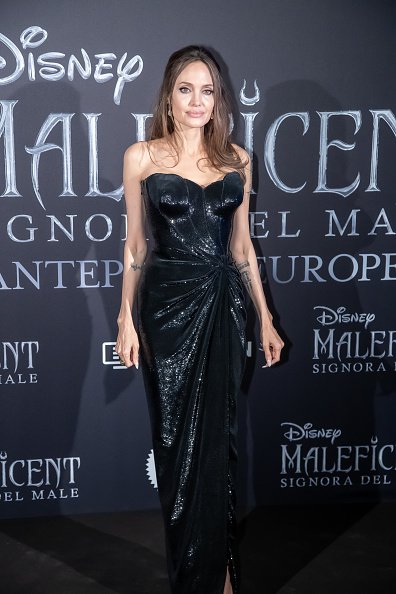 Angelina Jolie at Auditorium della Conciliazione on October 07, 2019 in Rome, Italy. | Photo: Getty Images
AWARE OF WHAT WAS HAPPENING
Jolie replied that there was a moment in her life when she turned out to be increasingly mindful of what was going on around the world and that she began to "open up" and hope she was being helpful.
The actress said that she could not be happier about her son's choice of university.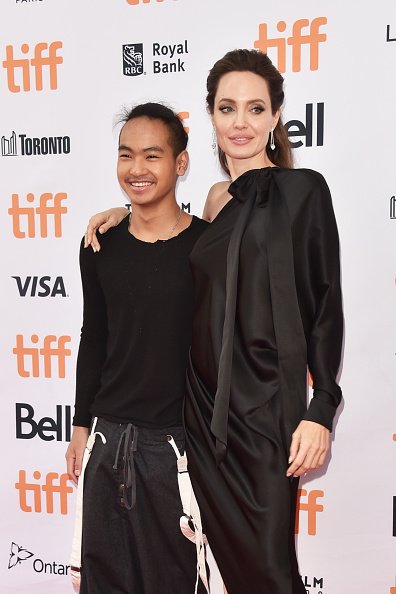 Maddox Jolie-Pitt and Angelina Jolie at Princess of Wales Theatre on September 11, 2017 in Toronto, Canada. | Photo: Getty Images
TALKING ABOUT MADDOX
Meanwhile, earlier this month, Jolie discussed her oldest son Maddox's return from college. The 18-year-old is currently studying at Yonsei University in Seoul, South Korea, as reported by PEOPLE.
In an interview with DongA Daily, the actress said that she could not be happier about her son's choice of university, which is closed at the moment due to COVID-19.
Knox Leon, Zahara, Pax, Angelina Jolie, Vivienne, and Shiloh at the El Capitan Theatre on September 30, 2019 in Los Angeles, California. | Photo: Getty Images
Jolie added that as a family, they are all delighted that they will have the chance to become acquainted with South Korea even better through Maddox, and with him, during his studies.
The longtime humanitarian is also a doting mother to her other children — Pax, 16, Zahara, 15, Shiloh, 13, and twins Knox and Vivienne, 11.
A month ago, the actress pledged to donate $1 million to No Kid Hungry organization to help those deprived in the midst of the current global crisis, as reported by E! News.
Please fill in your e-mail so we can share with you our top stories!