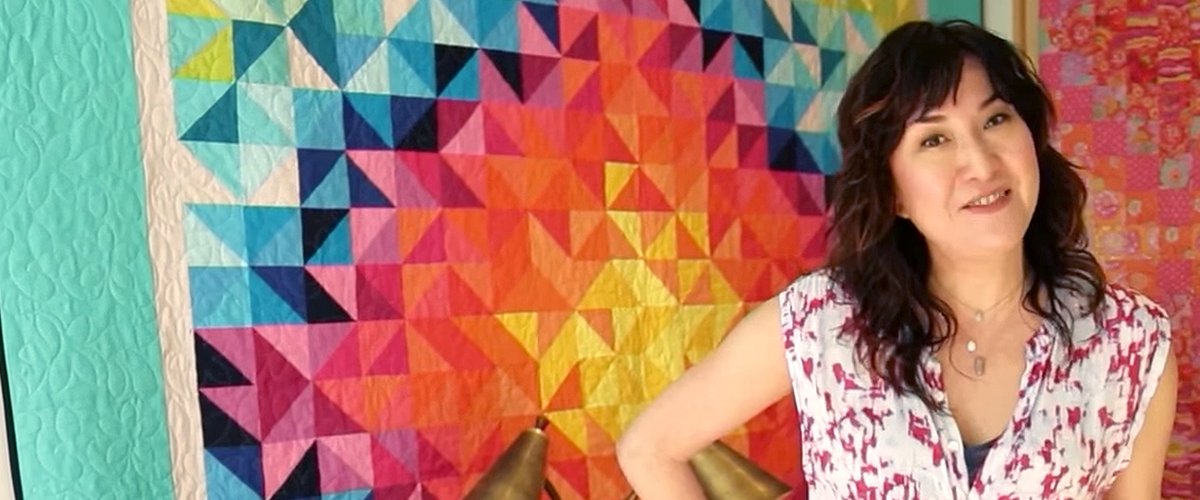 youtube.com/HGTV
Andromeda Dunker's Cozy Home — inside the 'House Hunters' Narrator's Abode with a 1943 Vintage Oven
Andromeda Dunker's voice has become an iconic one, thanks in no small part to "House Hunters." However, there's much more to her than just the lovely voice.
Fans recently got a chance to see the actress's house, and it was quite the sight to behold. With a mix of the modern and the vintage, the house was the dream of every retro lover.
"House Hunters:" Where it All Began
"House Hunters" has grown to be one of the most popular TV shows on air. The show follows people looking for a home. However, what's made it uniquely special is the fact that it takes viewers on a familiar journey.
Everyone knows what it's like to want to get a house, all the feelings involved, and even the joy of finally getting the perfect house. Emotions like these are what "House Hunters" is about, and that's why it's so popular.
Those who get to be on the show also get paid. Imagine that – being paid to get your next house. "House Hunters" started with TV host Suzanne Whang as a narrator. However, she left in 2007, although it would appear that the exit was a mutual one.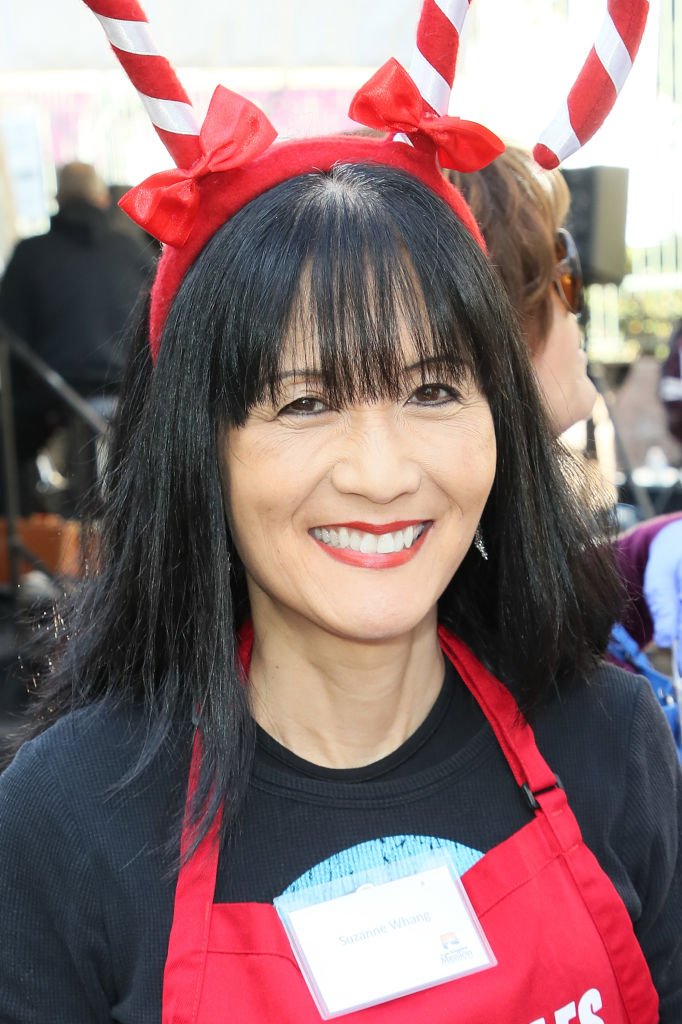 Suzanne Whang is seen at the Los Angeles Mission's Christmas Celebration on Skid Row on December 22, 2017 | Photo: Getty Images
Andromeda Comes in and Steals the Show
The show replaced Suzanne with Collette Whitaker the same year. However, the relationship didn't last, and Colette left in 2009. Andromeda Dunker came on as a narrator on the show then, and she has managed to become the show's longest-running narrator.
Before she got a gig on "House Hunters," however, she had built an impressive portfolio as an actress. She appeared in several feature films, including "Life or Something Like It" and "Nowheresville."
However, "House Hunters" shot her to stardom. In an interview with BuzzFeed, she explained that she has had to deal with several difficulties. One of them is being able to justify her line of work as meaningful, all that changed with "House Hunters." She said,
"With House Hunters, people seem to like it so much, and it makes them happy and makes them soothed or go to sleep or whatever. That feels good."
Andromeda is a woman who's full of life. Her Instagram page is full of several snippets from her life, and she appears always to love trying new things.
Fans, however, were able to get even more of a glimpse into Andromeda's life last year. HGTV took everyone on a tour of her home, and it was truly marvelous to see. Given that she's showed many houses over the years, it's only right that we see hers.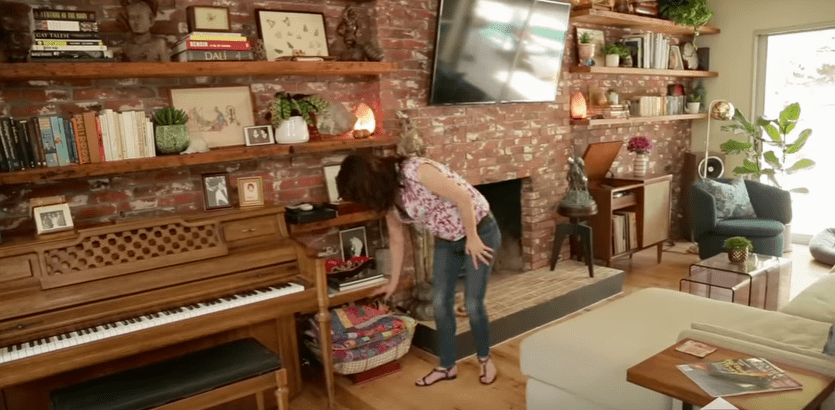 A look inside "House Hunters" narrator Andromeda Dunker's cozy home | Photo: YouTube/HGTV
Andromeda's California home is truly a beauty. She's got a musical area and a quilt collection, as well as a turquoise pool that matches her fridge. One theme of the house, as she explained, is the need for ore color. According to her,
"I hate, like, beige and white and stainless steel. I want everything to be colors like it was back in the 50s. I don't know what happened."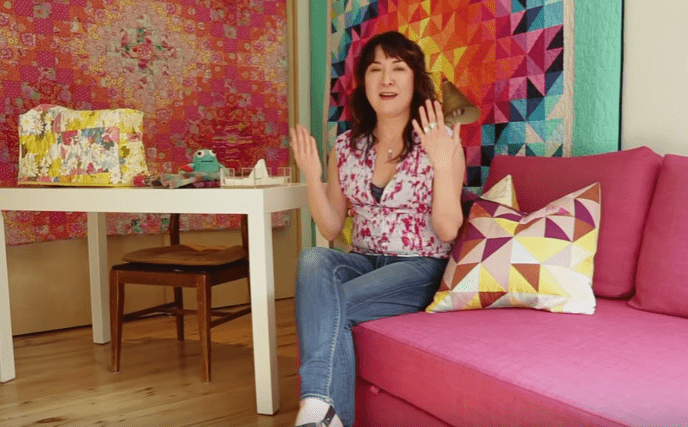 A look inside "House Hunters" narrator Andromeda Dunker's cozy home | Photo: YouTube/HGTV
The highlight of her house, however, is a 1943 vintage oven. A lot of people have vintage stuff in their homes, and that's fine, but Andromeda is genuinely a collector. She also confirmed that the oven works perfectly, and it could even work better than a lot of new ones out there.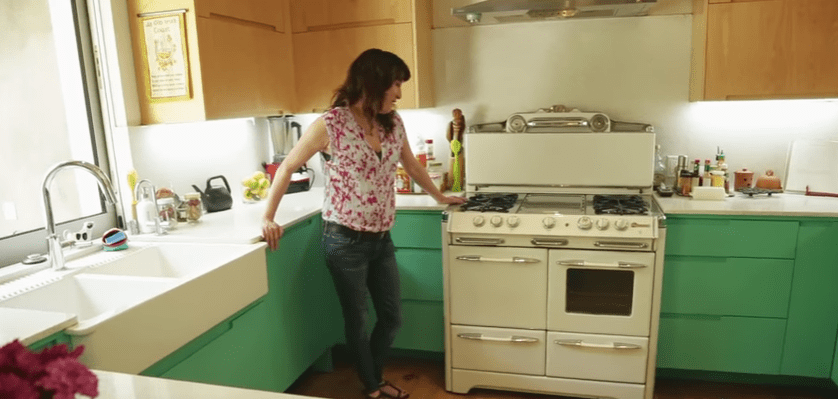 A look inside "House Hunters" narrator Andromeda Dunker's cozy home with her 1943 Vintage oven | Photo: YouTube/HGTV
As for "House Hunters," it's business as usual. The show isn't showing any signs of slowing down yet, meaning that fans are still loving every minute of it.
The show has also gone on to record several spinoffs, including "House Hunters International," "House Hunters: Where Are They Now?," "House Hunters Renovation," and "Tiny House Hunters House Hunters Off the Grid."
It's worth noting, sadly, that Suzanne died last year. The Korean-American actress had a long-standing battle with breast cancer, and she eventually succumbed to her illness.
In a statement, the show described Suzanne as a warm, funny, and kind woman. They added that her voice was distinctive, and she always made everyone feel at home.
Please fill in your e-mail so we can share with you our top stories!