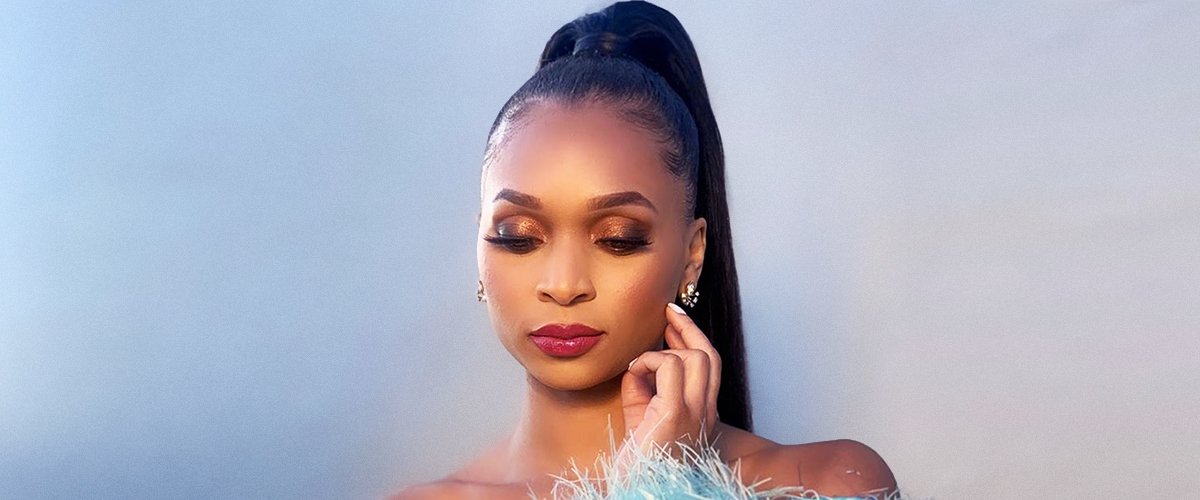 instagram.com/melissa.l.williams
Melissa L Williams from 'Ruthless' Also Sings and Has a Charming Voice — Meet Her

Melissa Leann Williams from "Ruthless" might be a stunning actress, but the Oklahoma native also has an exceptional and charming voice. Find out more about her below.
Talent cannot be hidden. When a person is good at what they do, they always find their way to the spotlight where those around them appreciate the talent they have.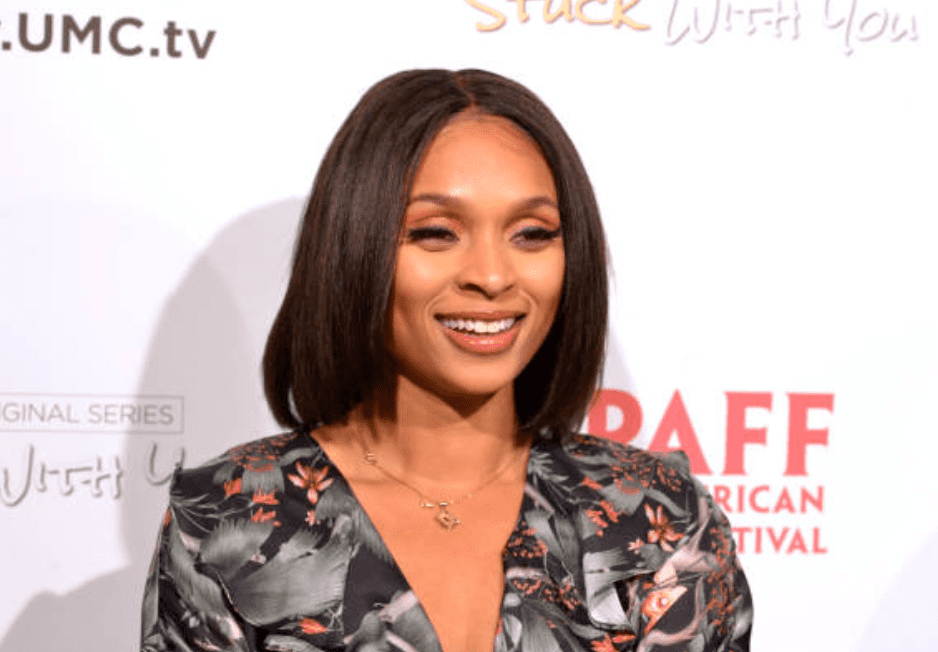 Melissa L. Williams arrives on the red carpet at the Pan African Film Festival for a screening of "Stuck With You" on February 14, 2020, in Los Angeles, California | Source: Getty Images
Melissa Williams is an actress who is steadily making her name and stride in the acting industry. With some referring to her as Tyler Perry's new muse, Melissa has shown she has what it takes to make it.
Because of its dark theme, Melissa revealed that she had to do a lot of research into the lives of women who had been associated with religious cults to be able to pull off an excellent performance.
Interestingly, aside from acting, Melissa has an incredible voice and hopes to dabble into music sometime in the future. Here is all there is to know about Melissa Leann Williams.
BEFORE ACTING
For Melissa, the acting bug bit her when she saw Shirley Temple on television while she was still in middle school. Fascinated by Shirley's acting and singing, Melissa decided that she wanted to be an actress.
Following this encounter, Melissa started getting involved in school plays and even got a role in an Easter play when in school. Not one to give up, she decided to start acting for family and friends during family gatherings.
Coming from a large family and being the first of six children, there was always an audience ready to watch her perform. When her parents realized how serious she was with acting, the Oklahoma native was encouraged to seek out roles in local plays in their area.
After high school, Melissa moved to Atlanta, Georgia, from Oklahoma to attend Clark Atlanta University, where she studied Theater under the tutelage of the late Carole-Mitchell Leon.
While in school, she was actively involved in extracurricular activities such as the university drama club, sports, and singing. She also took part in various musical and Theater productions back in school.
After school, Melissa moved to Los Angeles to begin her career full time in acting. While in Los Angeles, she had to work various jobs to be able to make ends meet before landing her first gig as Officer Jane in the short film "All the Kings Horses."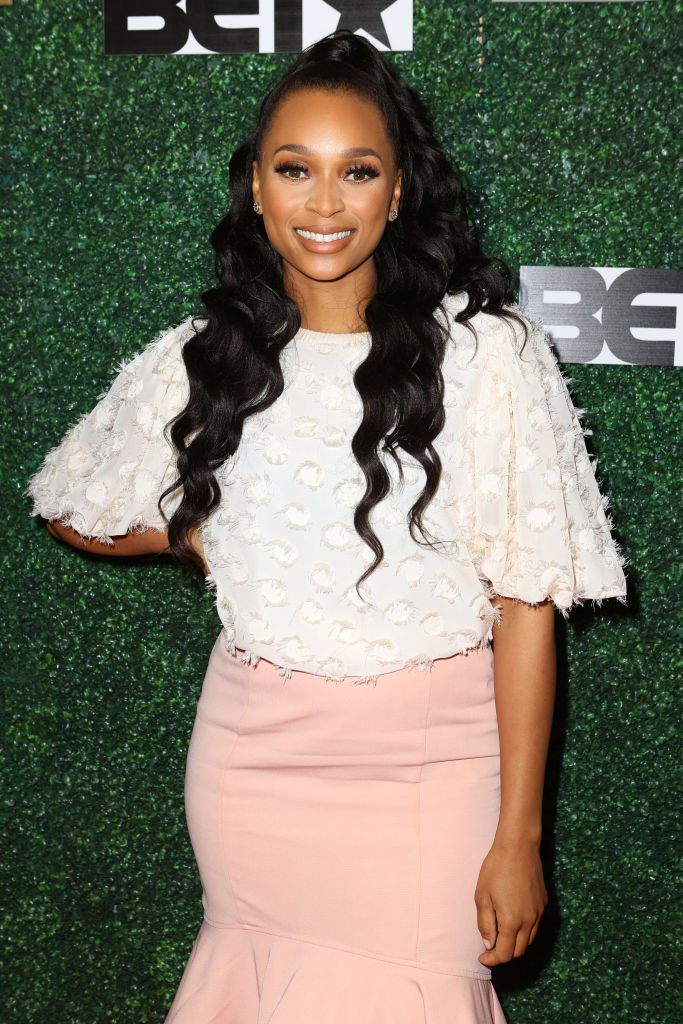 Melissa L Williams attends The Diaspora Dialogues' 3rd Annual International Women Of Power Luncheon at Arbat Banquet Hall on March 07, 2020 | Photo: Getty Images
ACTING CAREER
Following that role, Melissa continued with the rigors of audition and was rewarded when she got called to play the role of Jasmine on the series "The Game," which was her first major acting gig.
After this, Melissa went on to play other small roles in various television series before getting the role of twin sisters Denise Truesdale and Ruth Hartman in Tyler Perry's BET series "The Oval."
Melissa's acting on "The Oval" caught the attention of Tyler Perry, and soon he called her to come and work on his latest series, "Ruthless."
Recalling the time Tyler Perry first called, Melissa expressed that she was in shock and could not believe that "the Great Tyler Perry" was calling her about a role.
Without much hesitation, Melissa agreed to play the role of Ruth in "Ruthless." With pure determination and research, the actress was able to breathe life into Ruth and embody all that is required for the character.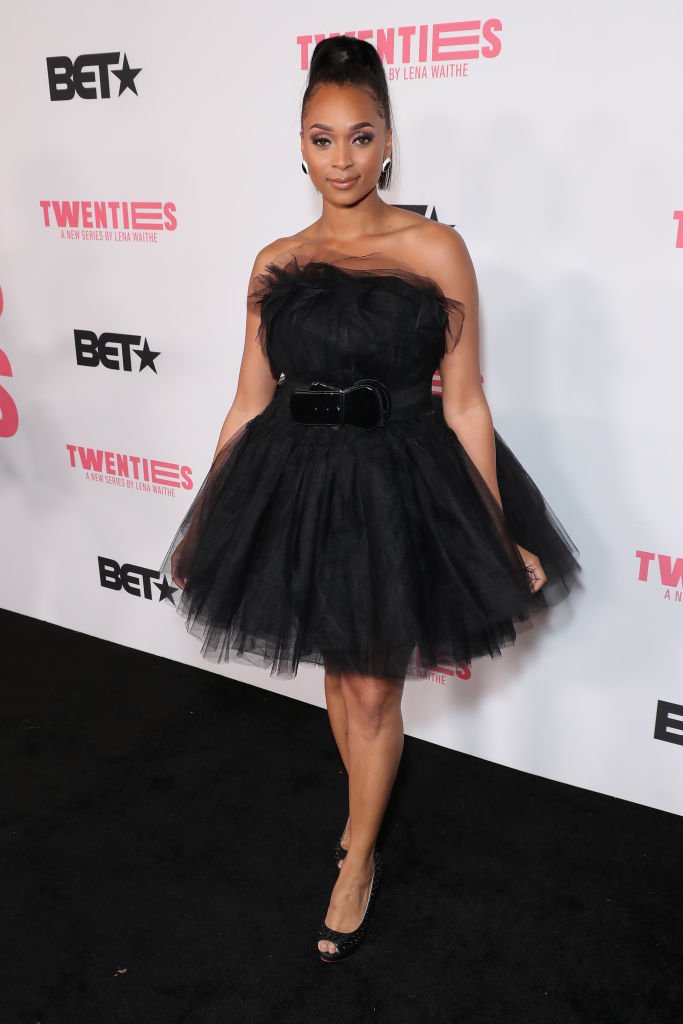 Melissa L Williams attends "Twenties" Premiere Event LA at Paramount Pictures on March 02, 2020 | Photo: Getty Images
SENSATIONAL SINGER
Asides from acting, she is also a talented singer. After finishing college, Melissa went for additional technical training so that she could produce projects herself and applied it to several music videos she created when she moved to Los Angeles.
In an interview with BET, Melissa revealed that she once had a singing group called "Je Ne Sias" that consisted of two other friends Britanny and Saidah.
While the girls were able to record about half a song, life tugged them in various directions, and the band had to be dissolved. With Saidah going on to become a back-up dancer and singer for Beyonce, Britanny opened her training boot camp in New Orleans.
Since the group disbanded, Melissa expressed that she decided to pursue music as a solo career. With two songs out on the radio in Atlanta and Oklahoma, she hopes to continue with this passion by making more music for listeners.
MELISSA ON "RUTHLESS"
"Ruthless" is a television series written, directed and produced by Tyler Perry. It follows the life of a woman named Ruth, played by Melissa.
It is a spin-off of "The Oval," and it follows the life of Ruth, who stole her daughter and joined a religious cult with the hopes of finding refuge, only to discover things are not as they seem.
Because of its dark theme, Melissa revealed that she had to do a lot of research into the lives of women who had been associated with religious cults to be able to pull off an excellent performance.
Melissa expressed that with the lockdown going on, the ratings of the show have increased, and people are becoming more aware of it.
When she is not recording a new song, Melissa tries to help those who are in need, especially during this lockdown period.
Please fill in your e-mail so we can share with you our top stories!