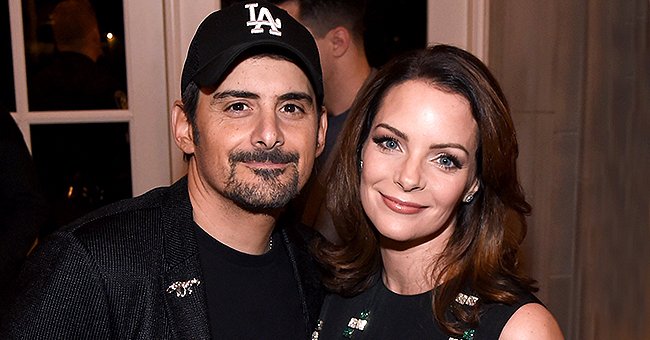 Getty Images
Brad Paisley Attempts to Color Wife's Hair Amid the COVID-19 Pandemic Lockdown
Brad Paisley tried to dye his wife, Kimberly's hair in a recent post. It appears that he is enjoying the self-isolation with his family, following the COVID-19 pandemic lockdown.
Amid the new coronavirus scare, the Paisleys are finding ways to live out their lives in a colorful manner.
The renowned musician has taken to hairstyling his wife's hair during this quarantine, a procedure that Kimberly referred to as scary as she whispers, "help me," in the uploaded clip.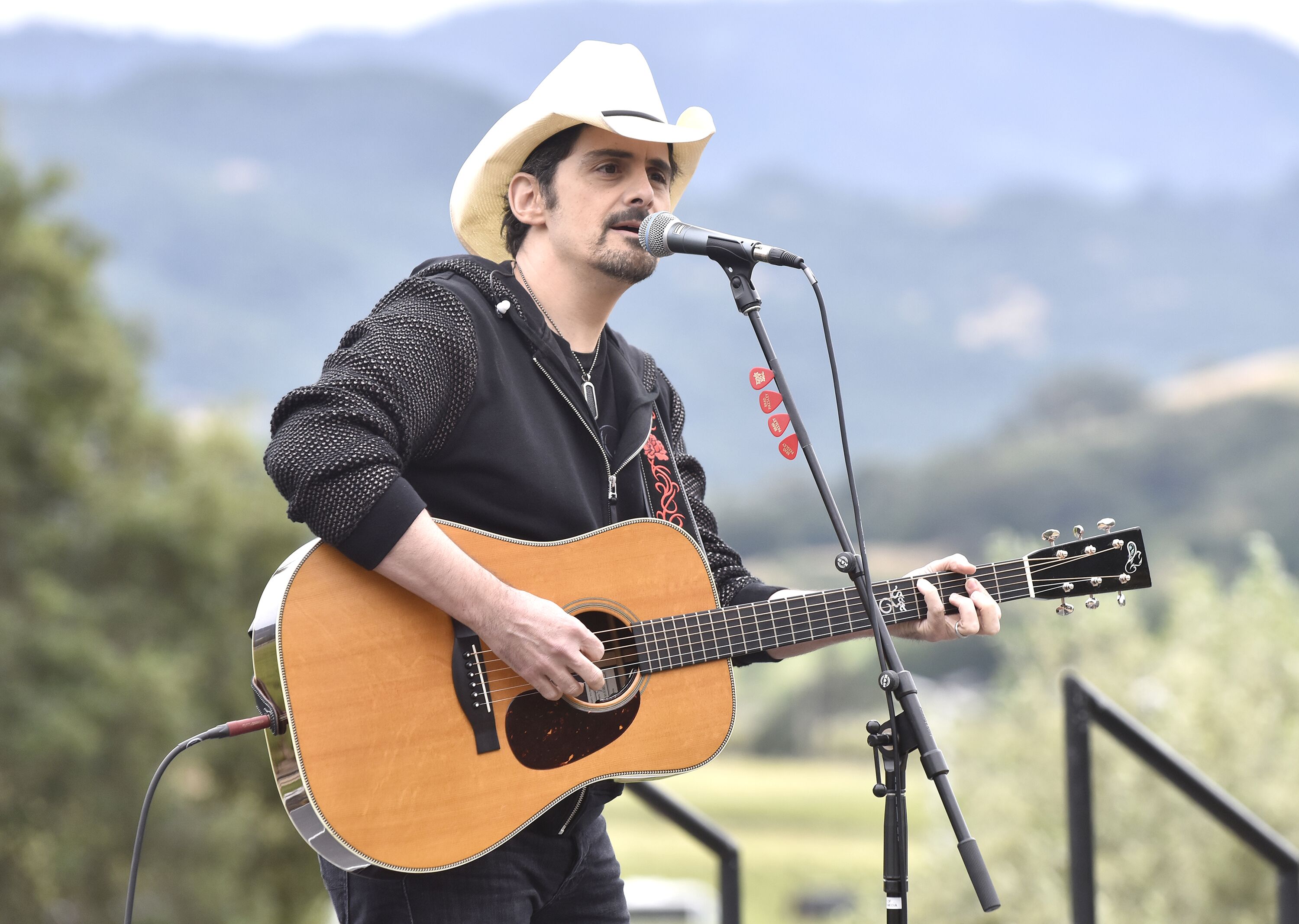 Brad Paisley performs during the Live In The Vineyard Goes Country event at Regusci Winery on May 14, 2019, in Napa, California. | Photo: Getty Images
The hairstyling process was aptly captured on recordings showing the conversation between Brad and his "client." At first, Kimberly introduced her regular hair product to her husband, who began to work his hands through his wife's hair roots confidently.
The duo engaged in a hilarious conversation where Mrs. Paisley showed gratitude to her husband by saying, "I love you." In an attempt to be goofy, the singer who rocked a green ESPN shirt blurted that:
"No, you don't, you're just using me for my talents."
Kimberly's hair was done by her savvy husband, who impressively transformed the brunette to, well, a different hair color!
Irrespective of all the fun times they shared while filming, the actress still tried to sensitize her fans on staying safe indoors to help curb the spread of the COVID-19.
Apart from being busy running a homemade hair salon, Brad seems to have been busy working something out for his fans.
Having put up a video that shared that she's complying with staying at home, she added the hashtags "quarantinelife" and "stayhome." One captivating thing for Kimberly's Instagram followers was the genuine happiness the couple flaunted online.
Over hundreds of comments on the post showed that fans view the duo as a power couple. One fan described the moment as "amazing." While another fan quipped:
"OMG, this is golden."
It sure is not surprising to have fans comment on the uniqueness of their relationship, especially since the celebrity couple have been married for close to two decades. They both share two kids, 13-year-old Huck and 11-year-old Jasper.
Apart from being busy running a homemade hair salon, Brad seems to have been busy working something out for his fans. The country sensation recently put out a track titled "No I in Beer."
When the 47-year-old isn't busy with his career or flaunting his other numerous talents such as hairstyling, then be sure to catch the father of two enjoying some pleasant family vacation with his woman.
A post on Kimberly's Instagram showed how enjoyable the family's November trip was. Brad appeared to be in high spirits with Los Angeles Dodgers' pitcher, Clayton Kershaw.
Whether it's indoor or outdoor, the Paisleys sure know how to bring some adventure and life into whatever it is they are involved in!
Please fill in your e-mail so we can share with you our top stories!