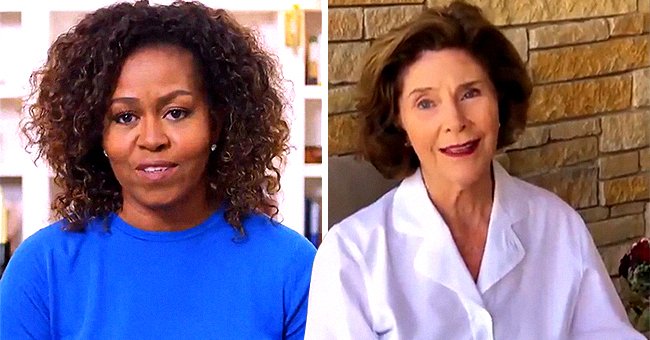 Twitter/GlblCtzn
Michelle Obama & Laura Bush Express Gratitude for Frontline Workers on Global Citizen Concert
Over the weekend, two former first ladies' shared their support to healthcare workers, first responders, and others for their sacrifice amid the fight against the novel coronavirus disease.
On Saturday night, April 18, 2020, former first ladies joined the Global Citizen movement in solidarity with the World Health Organization (WHO) to share a special joint message with the world. Michelle Obama and Laura Bush were recorded sending a message to those who are risking their lives daily to battle COVID-19.
Bush addressed viewers of the "One World: Stay at Home" from the safety of the sitting room of her Prairie Chapel ranch in Crawford, Texas. Interlinking her speech with Obama, the pair spoke about traveling the world.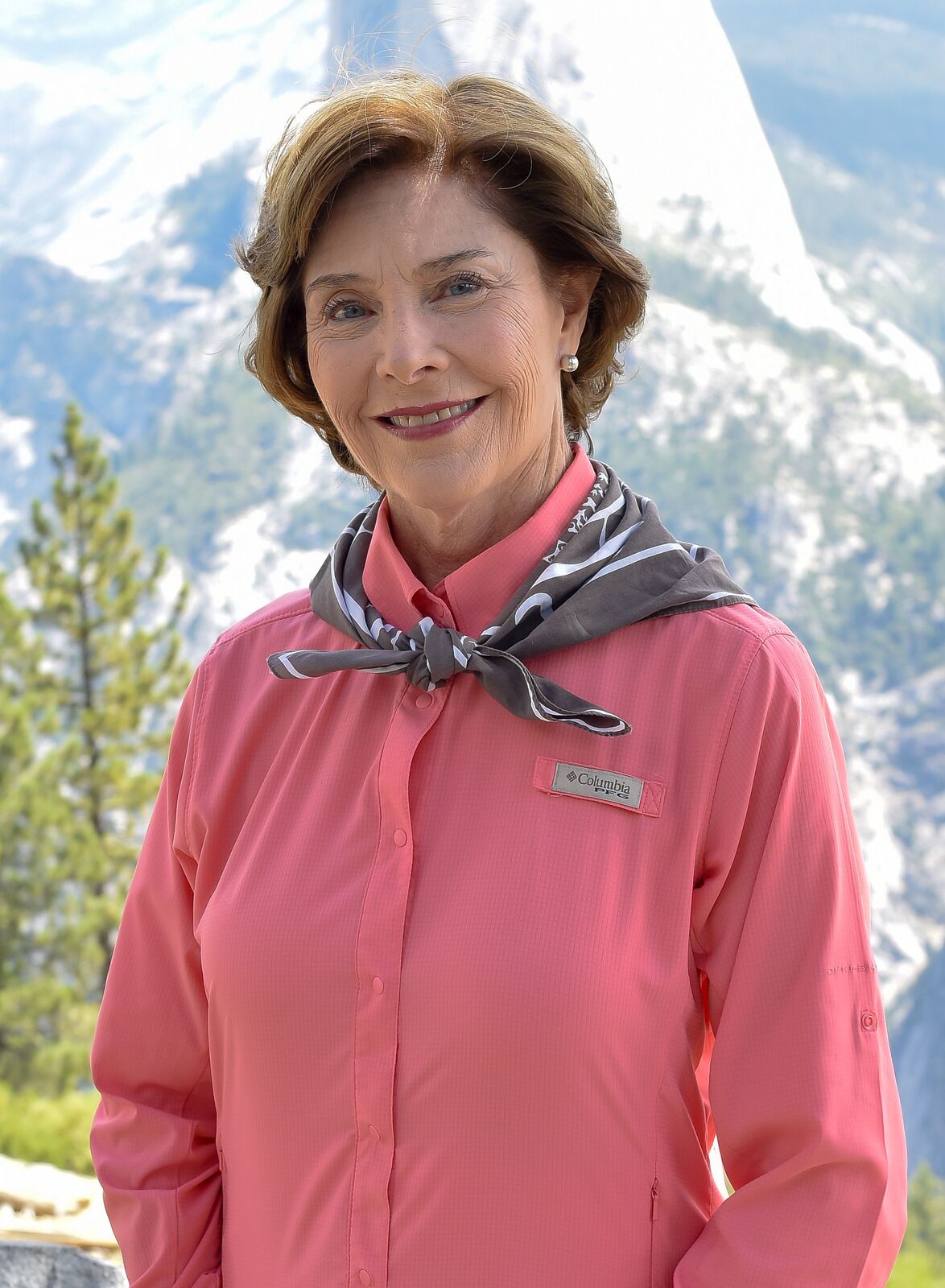 Laura Bush visits Yosemite National Park for the 99th birthday of the National Park Service on July 30, 2015, in Yosemite Village, California | Photo: Steve Jennings/Getty Images
"We've never been closer"
The two shared how they'd gotten to know people and their families during their respective travels. Obama added how they'd gotten to know people's: "Hopes, your struggles and your triumphs."
Bush credited the American people's "spirit and courage" noting "And during this difficult period of physical separation, we've never been closer." She went on to reveal that she and Obama were currently standing "with the people of the world."
Thanking those on the frontlines
Obama then shared that they both wanted to express their "overwhelming gratitude to the medical professionals, first responders and so many others on the front lines risking their lives on our behalf." Bush continued by thanking pharmacists, veterinarians, police officers, sanitation workers, grocery store workers, and people doing food supplies or deliveries to homes.
We will continue to be here for one another
She called all of them "the fabric of our country and your strength will carry us through this crisis." Obama shared that the next days wouldn't be easy but noted how strong the world was.
Showing unity amid COVID-19
She ended the message of hope stating: "We will continue to be here for one another and we will get through this crisis. Together. Thank you." According to a source who spoke to "People" magazine, Obama had this to say about taking part in the special: "It was a wonderful opportunity to show unity during this moment."
Lady Gaga curated the event
The "One World: Stay at Home" special was curated by Lady Gaga. Many celebrities spoke to and performed for viewers watching at home.
Obama & Bushes personal initiatives
When Gaga, Global Citizen, and the WHO announced the special earlier this month, they revealed that they'd already raised $35 million for WHO. Bush and Obama have their own initiatives that they run since leaving the White House.
The former heads up the George W. Bush Institute's Women's Initiative while her counterpart has numerous causes via the Obama Foundation.
Dion and Bocelli sing
Some of the stars who took part in the special were Céline Dion & Andrea Bocelli. The pair joined together to perform their 1999 song "The Prayer" from their respective homes.
Please fill in your e-mail so we can share with you our top stories!