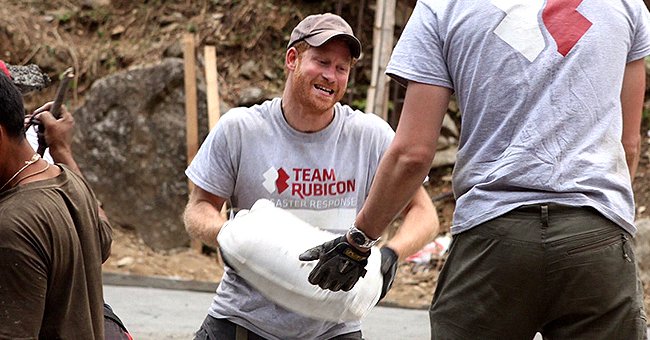 Twitter/TeamRubiconUK
Prince Harry Praises British Response to COVID-19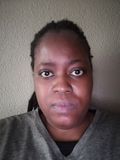 On Sunday, April 19, 2020, a new podcast was released that featured Prince Harry. In the interview, Harry was seen speaking about Britain's response to the novel coronavirus disease.
During the "Declassified" podcast, Prince Harry praised the way people across the UK have joined together amid COVID-19. Speaking about how veterans were stepping up to give aid, the prince said he felt "incredibly proud."
Harry said: "I'm honoured to be a veteran, and honoured to be part of that community." He added: "I think what has happened especially in the U.K. is the very best of the human spirit."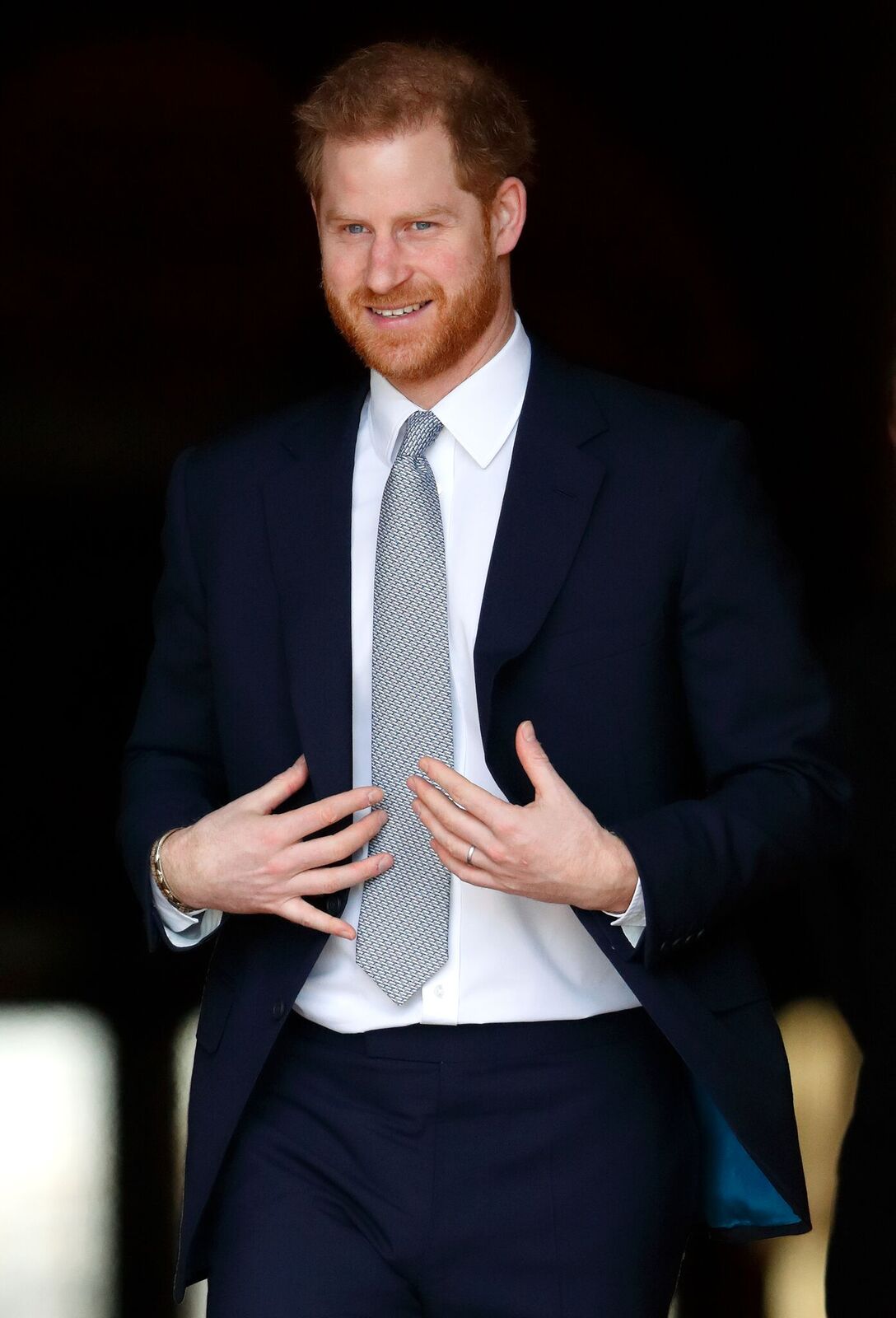 Prince Harry hosts the Rugby League World Cup 2021 draws for the tournaments at Buckingham Palace on January 16, 2020, in London, England Photo: Max Mumby/Indigo/Getty Images
Harry worked with Team Rubicon before
During the episode, the main focus was on the work of Team Rubicon UK. The organization responds to disasters by using a military approach to help those in need.
I would have worn my tiara!
In 2015, the prince worked with the organization on a humanitarian operation in Nepal following a devastating earthquake. The organization recently launched Op RE:ACT.
Prince praises NHS and volunteers
The sub-section calls on veterans to once again step forward to help their country amid the outbreak. The prince also praised the National Health Service (NHS) as well as the "thousands of people volunteering."
Coming together when necessary
He noted: "It's such a wonderfully British thing that we all come to help when we need it." Harry has also been doing his bit to help amid the pandemic.
Harry & Meghan deliver food
He and his wife, Duchess Meghan, were seen delivering food parcels to the needy in West Hollywood, Los Angeles. The pair, who moved to the US last month, surprised a man when he responded to a knock at his apartment.
LA resident meets the royal couple
Dan Tyrell was expecting to receive meals from Project Angel Food and was shocked when he opened his door to royalty. The man said he thought at the time that the "tall red-headed guy looked pretty familiar, and that girl was very pretty."
Making monetary donations
Tyrell also joked: "If they had given me the heads up, I would have worn my tiara!" Besides delivering food to the needy, Harry and Meghan have also made monetary donations.
Donating thousands to charity
The pair has donated £90,000 (or over $112,144) generated from the broadcast of their wedding to the charity Feeding Britain. The couple became aware of the organization last January when they visited one of its projects in Merseyside.
Please fill in your e-mail so we can share with you our top stories!