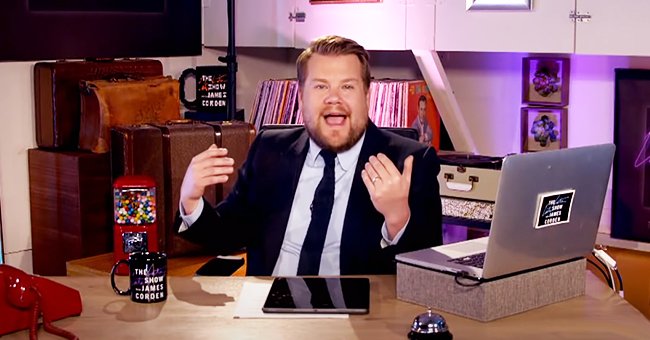 youtube.com/The Late Late Show with James Corden
James Corden Says COVID-19 Crisis Has Taught Him to Be Grateful
James Corden is a celebrity whose life has been turned upside down following the coronavirus pandemic. One thing that's not lost on him is the need to continue being grateful as soon as this is over.
James Corden, 41, reflected on the impact that COVID-19 is having on his life in a written interview for TIME magazine. The talk show host got candid about how his attitude has changed.
The host of "The Late Late Show" has continued airing his talk show from his home. On March 30, he did a special called "Homefest" that featured performers from all over.
Talk show host deals with a crisis
But while the comedian has been trying to share positivity and provide a semblance of normalcy to fans, he's fully aware that life is as far from ordinary as many of us have ever seen it.
So he's also been making sure that people know it's ok to feel whatever they feel. In the interview, he noted that the show's team decided they would remain "authentic" with their jokes.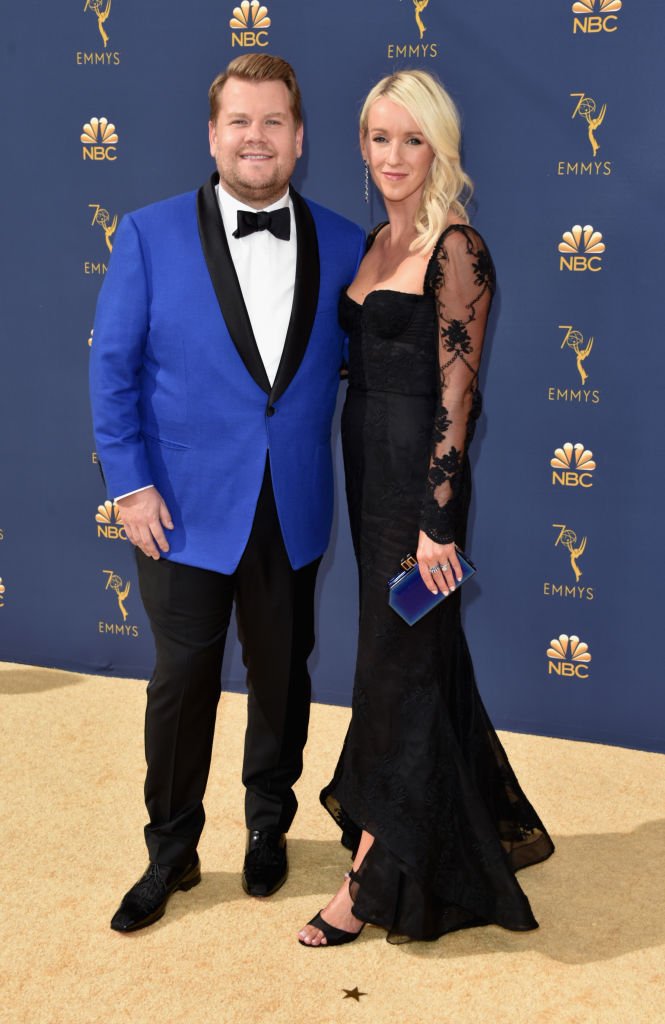 James Corden and wife Julia Carey attend the 70th Emmy Awards in Los Angeles, California on September 17, 2018 | Photo: Getty Images
Corden speaks on gratitude now and after
Corden insisted that we shouldn't be using the term social distancing. Instead, physical distancing was much more accurate, especially since many of us are socially connecting with family and friends now more than ever.
This is just one "collective experience" the Emmy winner is convinced we're trying to achieve. The other is gratitude, "the one that unites us most," he said.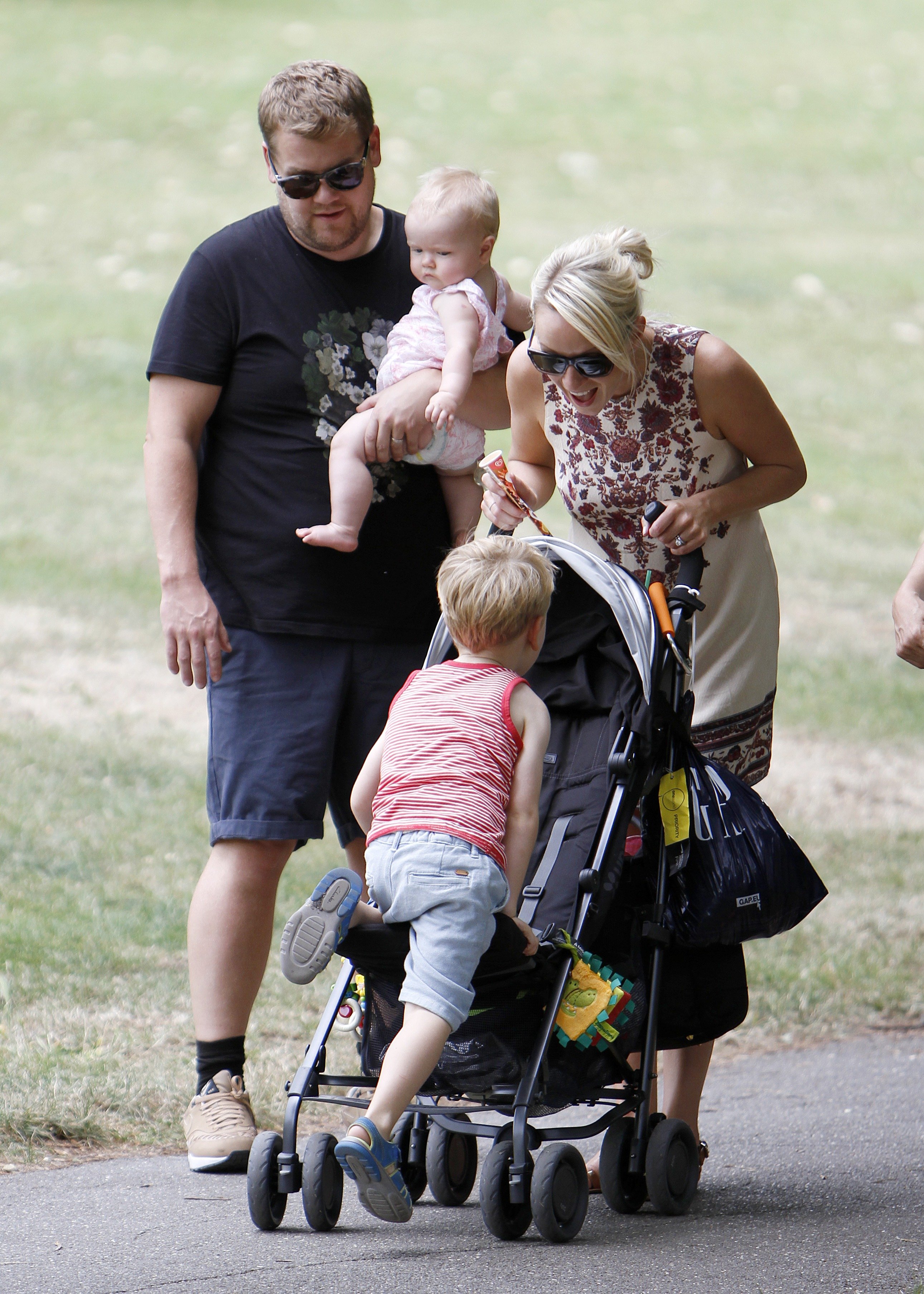 James Corden and Julia Carey talk a walk with their children in London, England on July 1, 2015 | Photo: Getty Images
He added: "I can see now that I've taken so many things for granted, things for which I'm now acutely grateful. When things do revert to some form of normalcy, whenever that is, I hope I don't forget this feeling."
Corden's dad entertains neighbors
Corden is in quarantine with his wife, and their three children, Max, eight, Carey, five, and Charlotte, two. Missing from his family circle are parents, Margaret and Malcolm.
In mid-April, Corden featured the elderly couple on his show for a feel-good segment to cheer up his fans. In it, he showed how his 68-year-old father was spreading joy with others.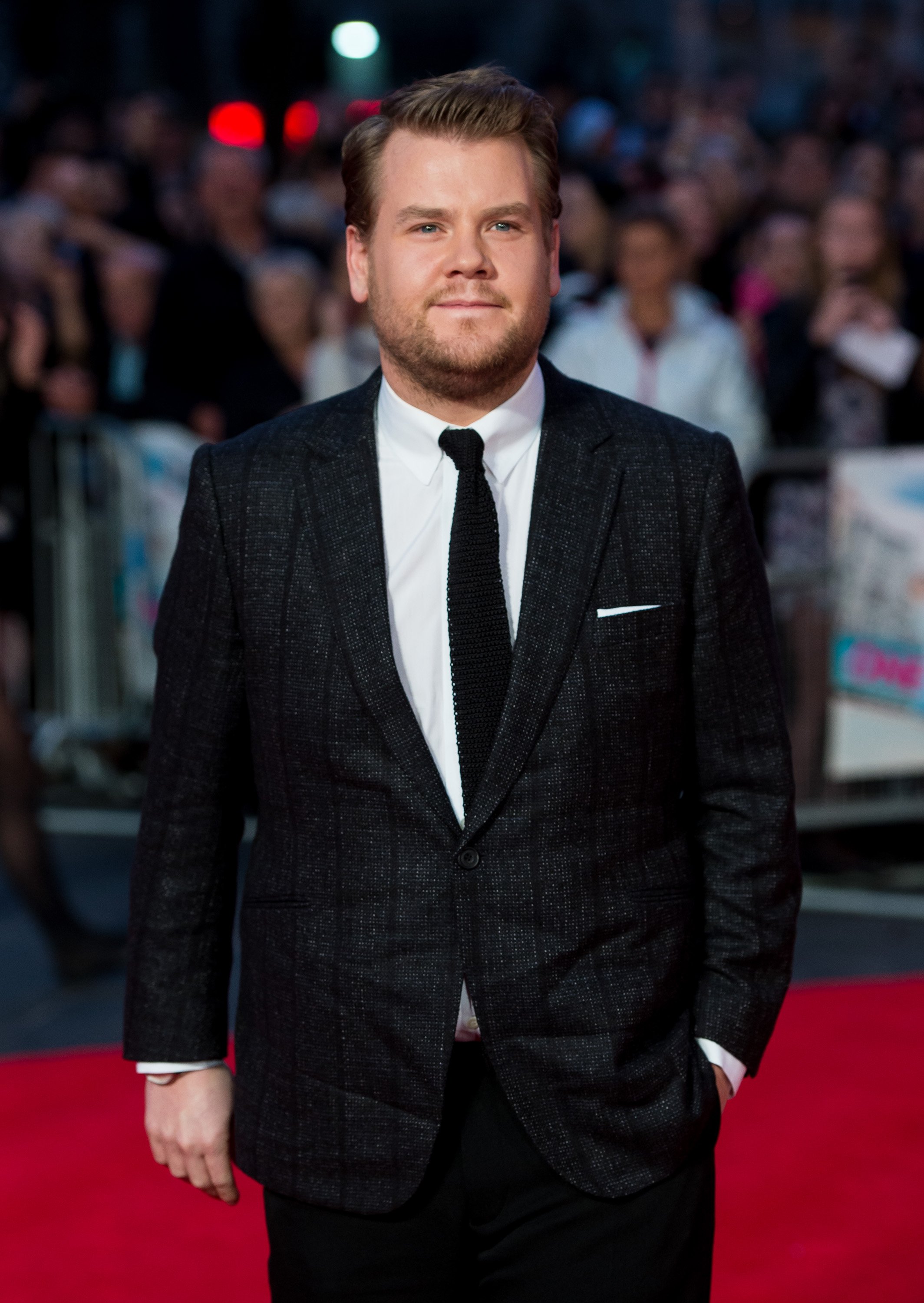 James Corden attends the premiere of "One Chance" in London, England on October 17, 2013 | Photo: Getty Images
Corden shared a clip of his dad performing with a saxophone and clarinet in front of the host's childhood home in London. Neighbors gathered around in small, spaced groups to listen in.
The comedian interviewed his parents after playing the clip. His dad joked that, typically, the neighbors were telling him to get off, but this time they were asking for more — something he's not used to.
The kids are having a tough time
There are other family members experiencing things they're not used to. Back in March, Corden talked about how his kids were having difficulty with their new homeschooled life.
In a tweet, he wrote, "We all had visions of how [things] would be structured. But I've noted my kids are just as anxious as me, they'll remember this time forever."
The comedian noted that the most important thing was to protect his kids' mental health in such a tough time. We'd say that growing in gratitude is definitely a great way to start the process.
Please fill in your e-mail so we can share with you our top stories!