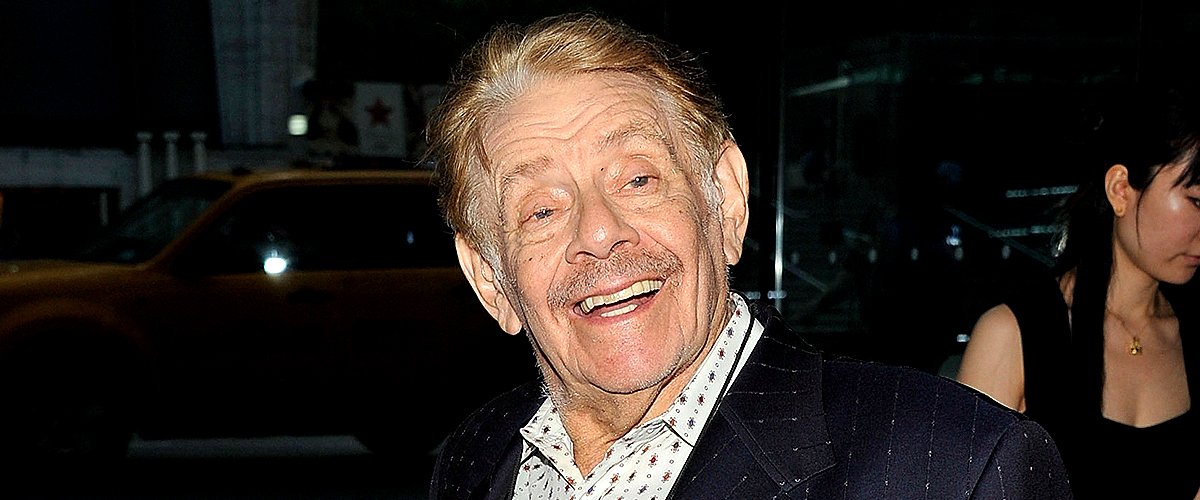 GettyImages
Ben Stiller's Father Jerry Stiller Had a Health Scare Last Year — inside the 'Seinfeld' Star's Life
Jerry Stiller, the father of comedians Ben and Amy Stiller, is better known for his role as Frank Costanza in "Seinfeld." However, he rose to fame alongside his beloved wife as the duo Stiller and Meara, and they were together for over six decades.
Jerry Stiller has been grazing our screens since the late 1950s, and although he's better known for his comedic turns, the now 92-year-old actor has proved his versatility by also taking dramatic roles through the years.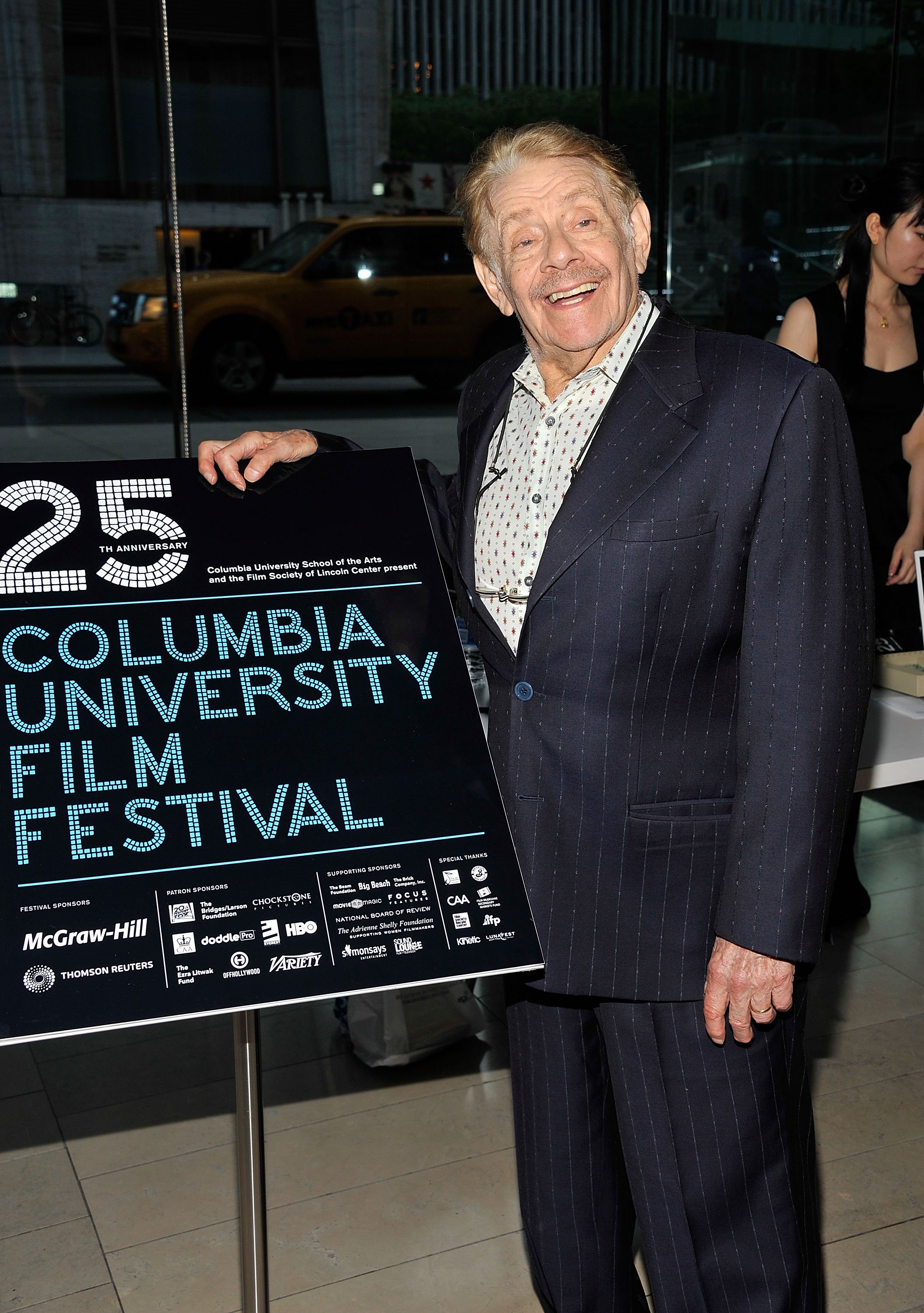 Jerry Stiller attends the 25th anniversary of Columbia University's Film Festival at Alice Tully Hall on May 4, 2012 in New York City. | Photo: GettyImages
His last appearance on screen was in the 2016 film "Zoolander 2," starred and directed by his son Ben Stiller.
Since then, Jerry has been out of the spotlight, only making headlines in early 2019 when he was allegedly rushed to the hospital.
JERRY STILLER EARLY LIFE
Gerald Isaac "Jerry" Stiller was born on June 8, 1927, in New York City. He is the eldest of four children born to Bella and William Stiller, a cab driver that had to take odd jobs at night to provide for his family during the great depression.
Jerry and Anne reunited on the screen for the last time in 2010 in a web series, "Stiller & Meara."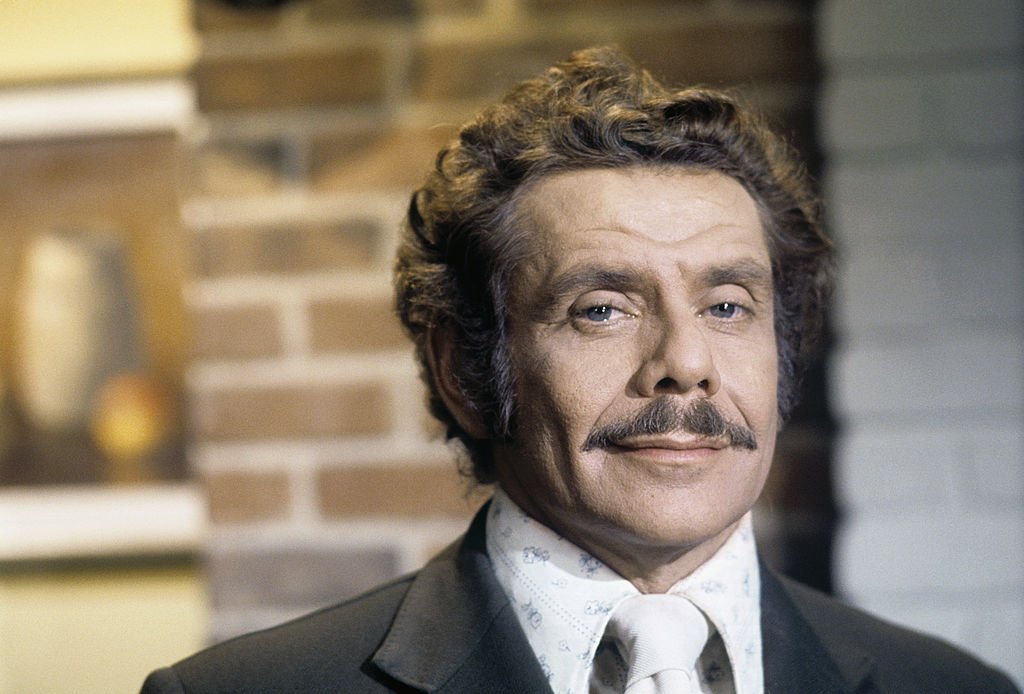 Jerry Stiller on the Walt Disney Television comedy "The Courtship of Eddie's Father November, 1971 | Photo: GettyImages
Jerry attended high school in Manhattan before joining the army at the end of World War II. At his return, he enrolled at Syracuse University, where he obtained a Bachelor of Science in Speech and Drama in 1950.
He made his acting debut on stage with the 1951 production of "The Silver Whistle," alongside Burgess Meredith. Three years later, Jerry met who would become his wife and comedy partner, Anne Meara.
According to the L.A Times, Jerry and Anna met at the office of their former theatrical agent when Anne stormed out of the door after the man had chased her around the desk.
Jerry, who was in the waiting room, took the "angel-faced" upset Anne to a coffee shop so she could calm down and there, she started lamenting about the perverted men in New York City.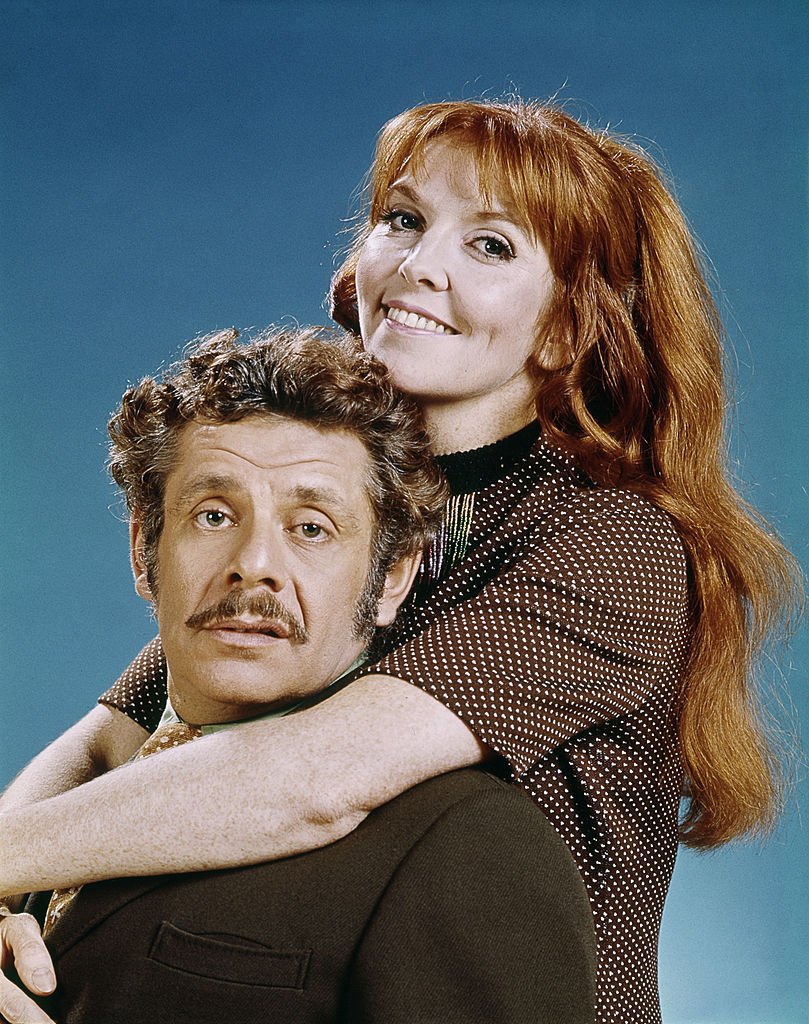 Jerry Stiller and Anne Meara on "Kraft Music Hall" - Season 13, October 01, 1970 | Photo: GettyImages
The pair clicked almost instantly. "I really knew this was the man I would marry," Meara told People in 2000. "I knew he would never leave me."
Anne was also a stage actress who had been working mostly on summer stock productions. They tied the knot in 1954, and it didn't take long for them to realize they made an unlikely pair with a potential for a comedic act.
STILLER AND MEARA
It was Jerry's idea to form a comedic duo with his wife. She never saw herself as a comedienne, but Jerry knew she would be his ideal partner.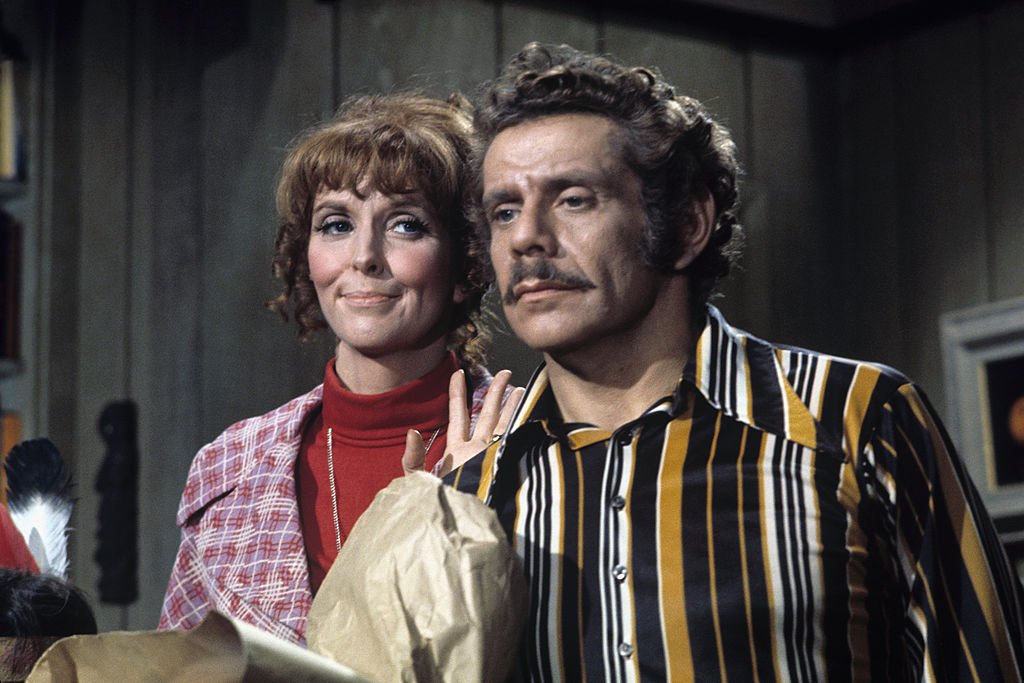 Anne Meara (as Bunny), Jerry Stiller (as Paul) on the Walt Disney Television comedy "The Courtship of Eddie's Father". November, 1971 | Photo: GettyImages
They decided to make fun of their marriage in their act. After all, they were so different that they could play out of their ethnic, physical, and even personality differences and have an audience crying with laughter.
"People would say to Anne, 'Heh, you're married to him?' I thought we could use it," Jerry told People of creating their comedic routine back in 1977.
The pair had their comedic risen during the '60s when they appeared on several variety shows, notably "The Ed Sullivan Show."
Sullivan and his audience loved their act so much that the iconic TV host had them appear over 30 more times for the following years.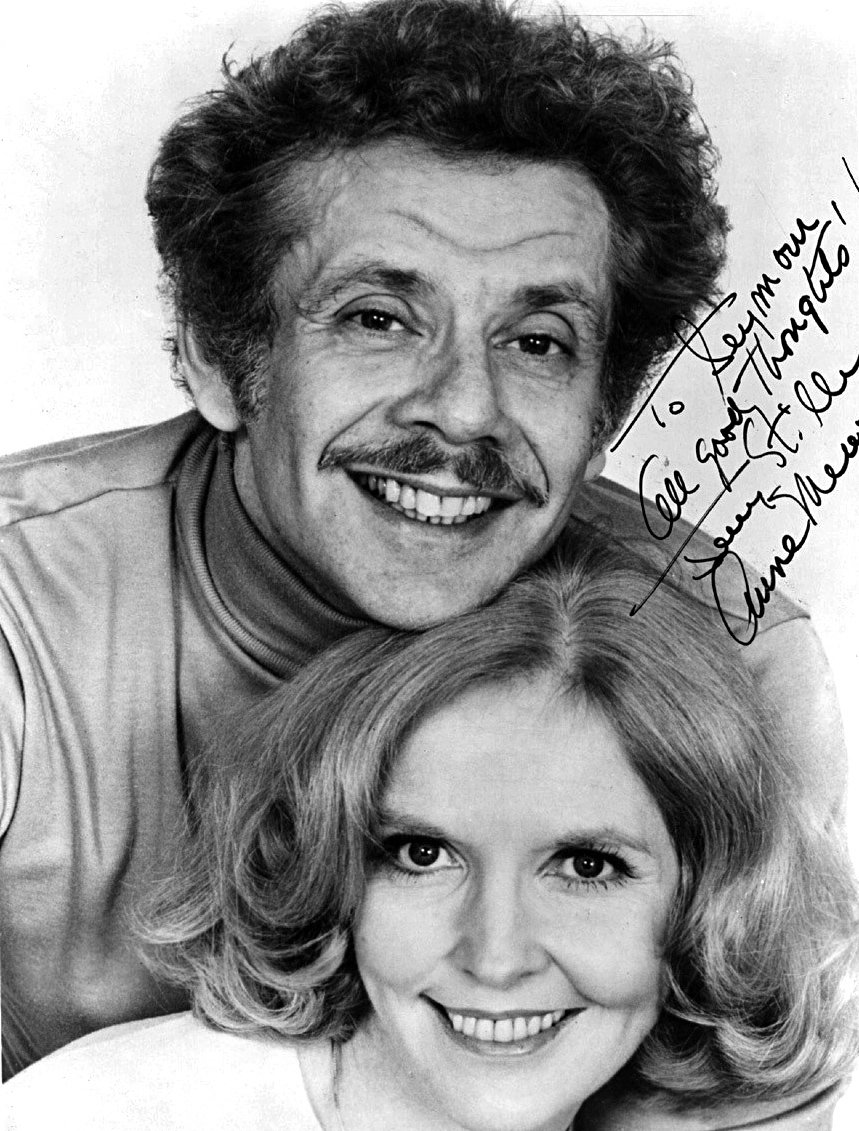 Publicity photo of Jerry Stiller and Anne Meara with autograph | Photo: Wikimedia Commons Images
"Ed Sullivan brought us up to the level that we never knew we could get to—him standing there on the right side of the wings laughing, tears coming out of his eyes," Stiller said of the late TV show host.
EACH ON THEIR OWN
By the time the '70s arrived, variety shows had started to disappear, and Stiller and Meara found themselves out of work. So, they crossed over to radio as part of a publicity campaign for the wine Blue Nun.
They had a three-year, $300,000 contract with the brand, and managed to double their sales with their comedic publicity spots for seven years. They also had a short-lived five-minute sketch comedy show, "Take Five with Stiller and Meara."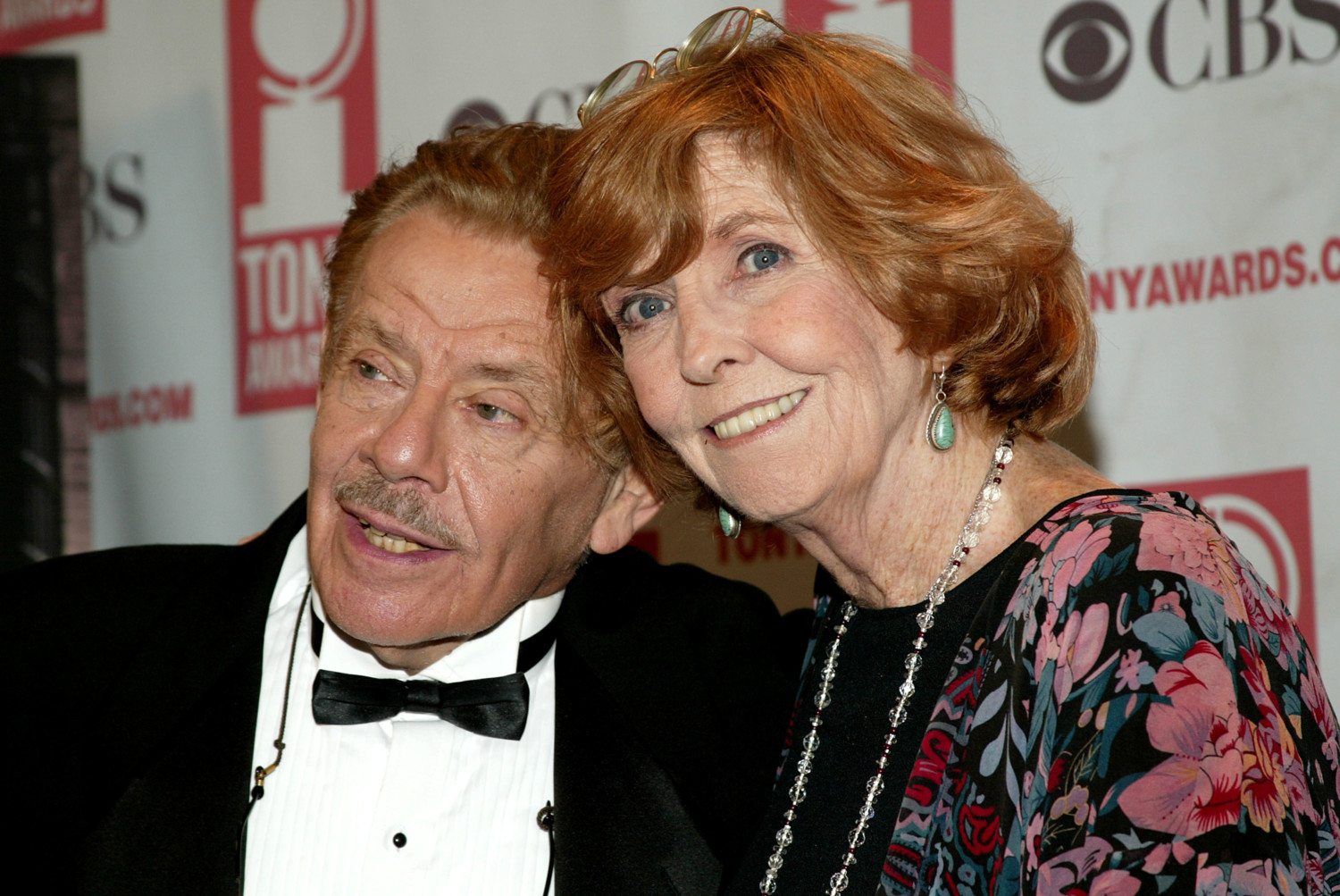 Jerry Stiller and Anne Meara attend the "58th Annual Tony Awards" at Radio City Music Hall on June 6, 2004 in New York City. | Photo: GettyImages
The pair decided to split up professionally in the early '70s and pursue individual careers in the entertainment industry. Talking to People about the decision, Jerry said at the time:
"I love Anne, but if I had depended on her in my professional life. I would have lost her as a wife. We felt like two guys."
Anne added that it reached a point where she didn't know where their act ended, and their marriage began, so going their separate ways was the best for their family.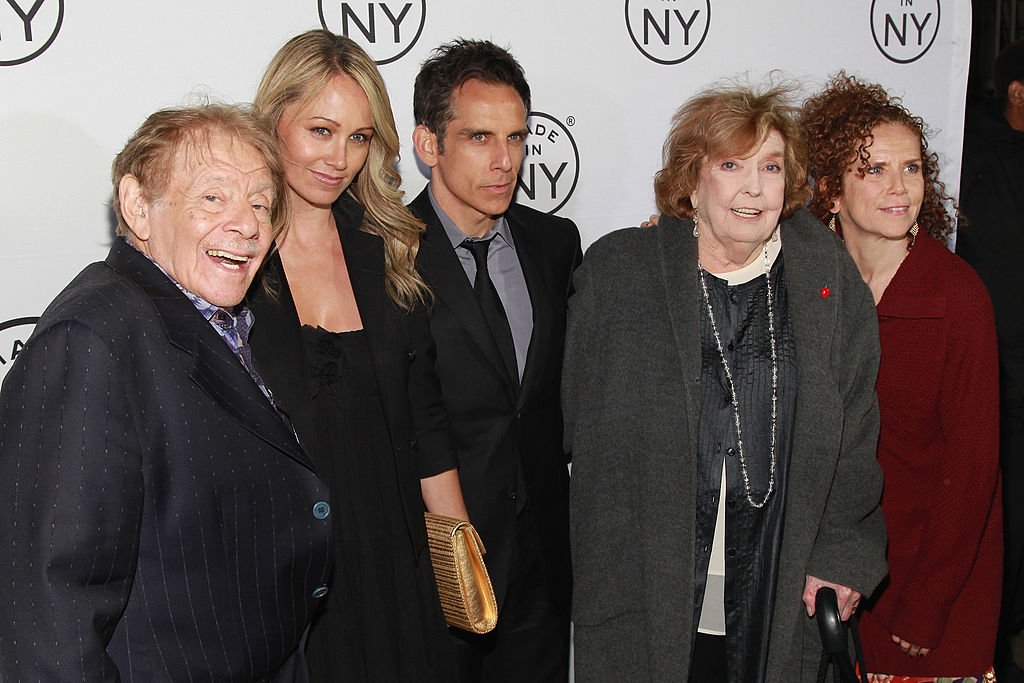 Jerry Stiller, Christine Taylor, Ben Stiller, Anne Meara, and Amy Stiller attend the 2012 Made In NY Awards at Gracie Mansion on June 4, 2012 | Photo: GettyImages
At the time, they had already welcomed two kids, daughter Amy, born in 1961, and son Ben, born in 1965. So, it took a lot of strategic planning to make sure there was at least one parent at home while the other was working.
JERRY'S SOLO CAREER
When Anne's career started thriving thanks to her work on films like "The Out-of-Towners" and "Lovers and Other Strangers," Jerry started kicking game shows to cope with the fact that he felt left behind.
However, soon after, he found his spot in Broadway, taking roles in plays like "Hurlyburly," "The Golden Apple," and "The Ritz," of which he also made a film version in 1976.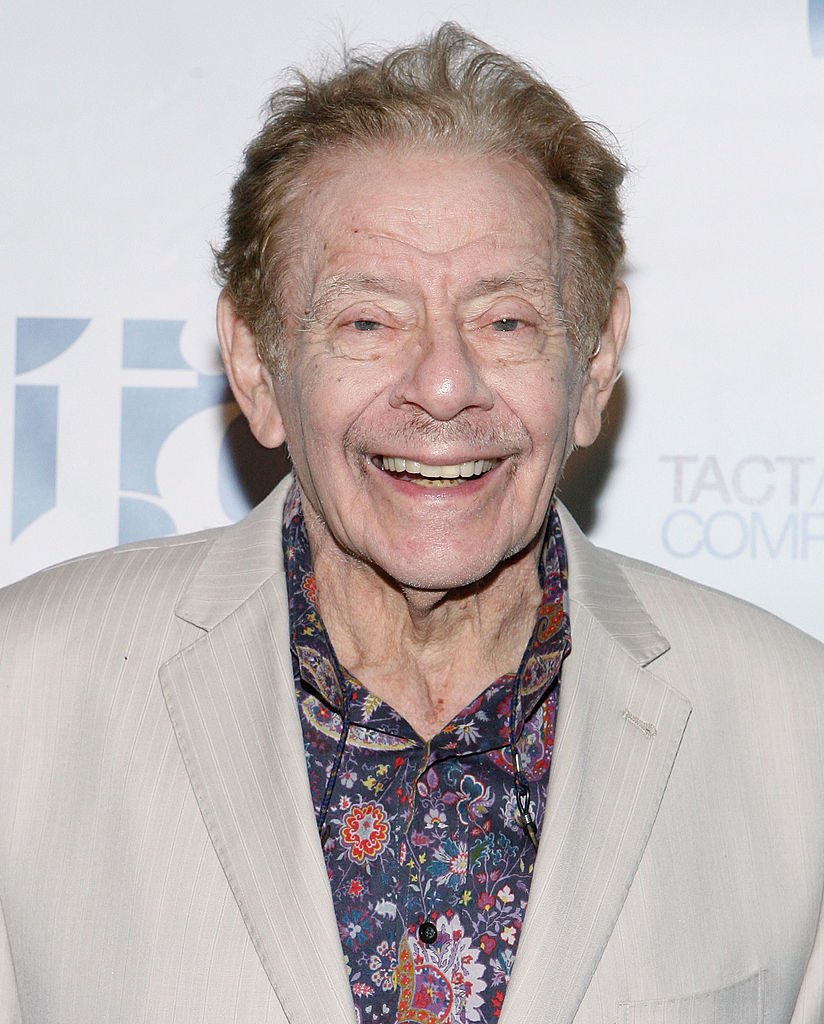 erry Stiller attends the TACT/The Actors Company Theatre Spring Gala at The Edison Ballroom on May 9, 2011 in New York, United States | Photo: GettyImages
Jerry had regular roles in series like "The Paul Lynde Show," and "Joe and Sons," and he reunited on screen with Anne in "Archie's Bunker Place," where she had a supporting role, and "The King of Queens," where their characters married.
In 1993, Jerry landed the role of Frank Costanza, the father of George Costanza in "Seinfeld." The part earned Jerry an Emmy nomination for Outstanding Guest Actor in a Comedy Series in 1997.
He also appeared in some of Ben Stiller's works, including "Heavyweights," "Zoolander," and its respective sequels.
Jerry and Anne reunited on the screen for the last time in 2010 in the web series, "Stiller & Meara," where they discussed current topics.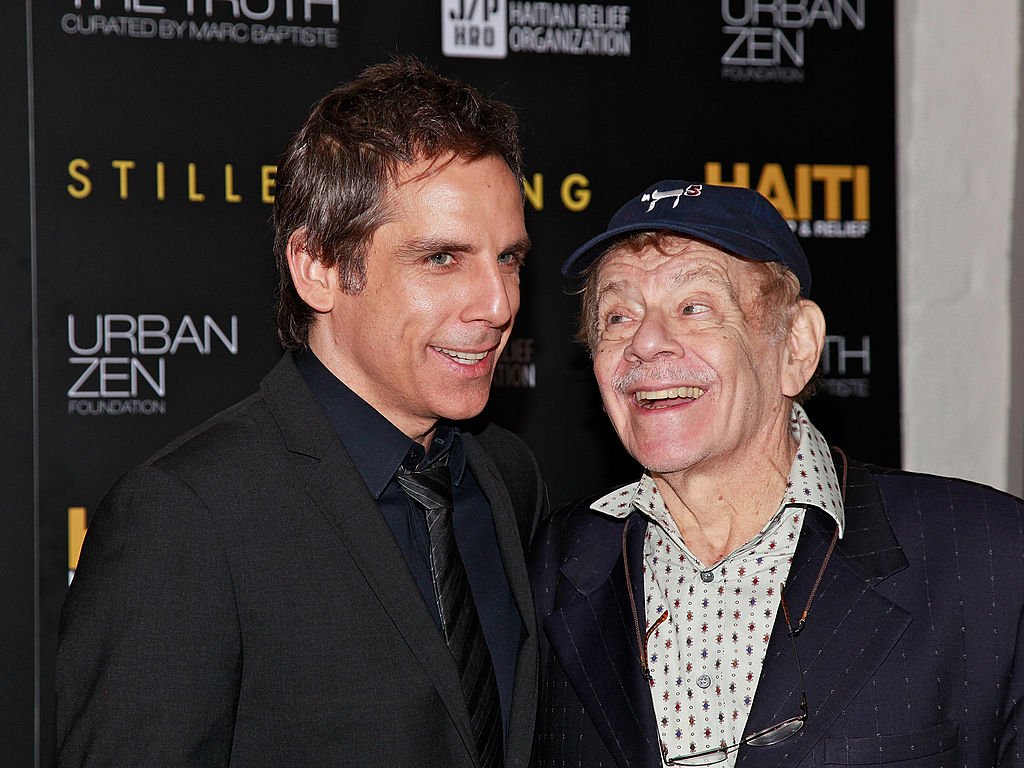 Ben Stiller and Jerry Stiller arrive at the HELP HAITI - Urban Zen HHRH & The Stiller Foundation on February 11, 2011 in New York City. | Photo: GettyImages
JERRY'S HEALTH SCARE
Anne passed away in 2015 at 85 years old. Jerry, on the other hand, had a health scare in January 2019 and had to be taken to the hospital after the person he was worried about something being off.
However, after a complete evaluation, doctors found everything was normal and sent him back home after a couple of days.
"There are no signs of a stroke. He's resting, and they're going to send him home in a couple of days. He's totally fine," someone close to the family told the Daily News.
Please fill in your e-mail so we can share with you our top stories!