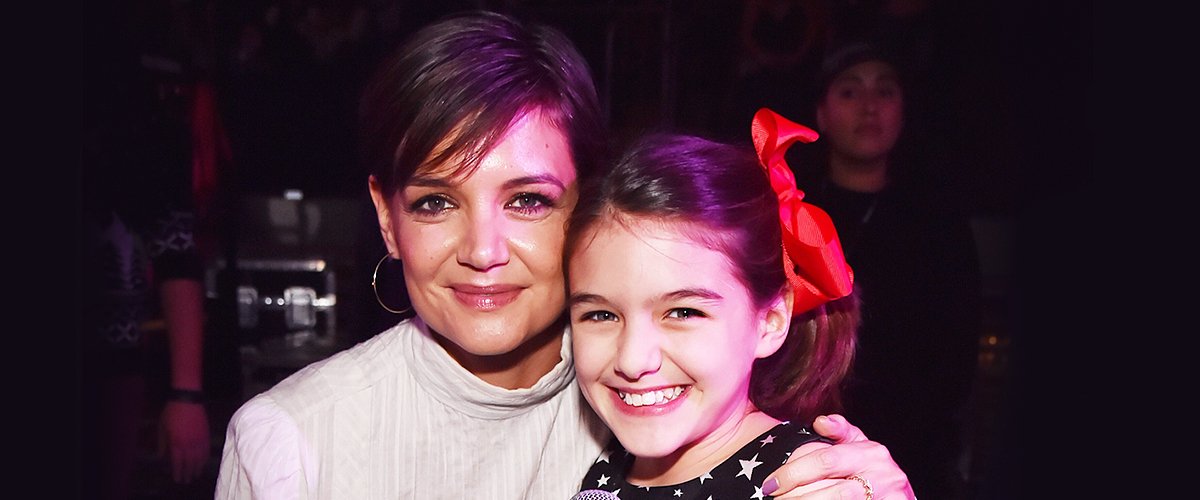 Getty Images
Inside Katie Holmes' Bond with Teenage Daughter Suri Cruise Who is Becoming More Independent

Over the years, the talented actress, producer, and director has built a robust profile in Hollywood but prides herself more on her relationship with her daughter, Suri. In a 2017 interview, Katie got candid about her daughter becoming more independent as she gets older.
Talented actress Katie Holmes got everyone's attention starring as Joey Potter on the popular television sitcom "Dawson Creek" between 1998 to 2003.
Since then, the sweet-faced actress has gone on to build a successful career and also made her directorial debut with the 2016 movie "All We Had," in which she also starred.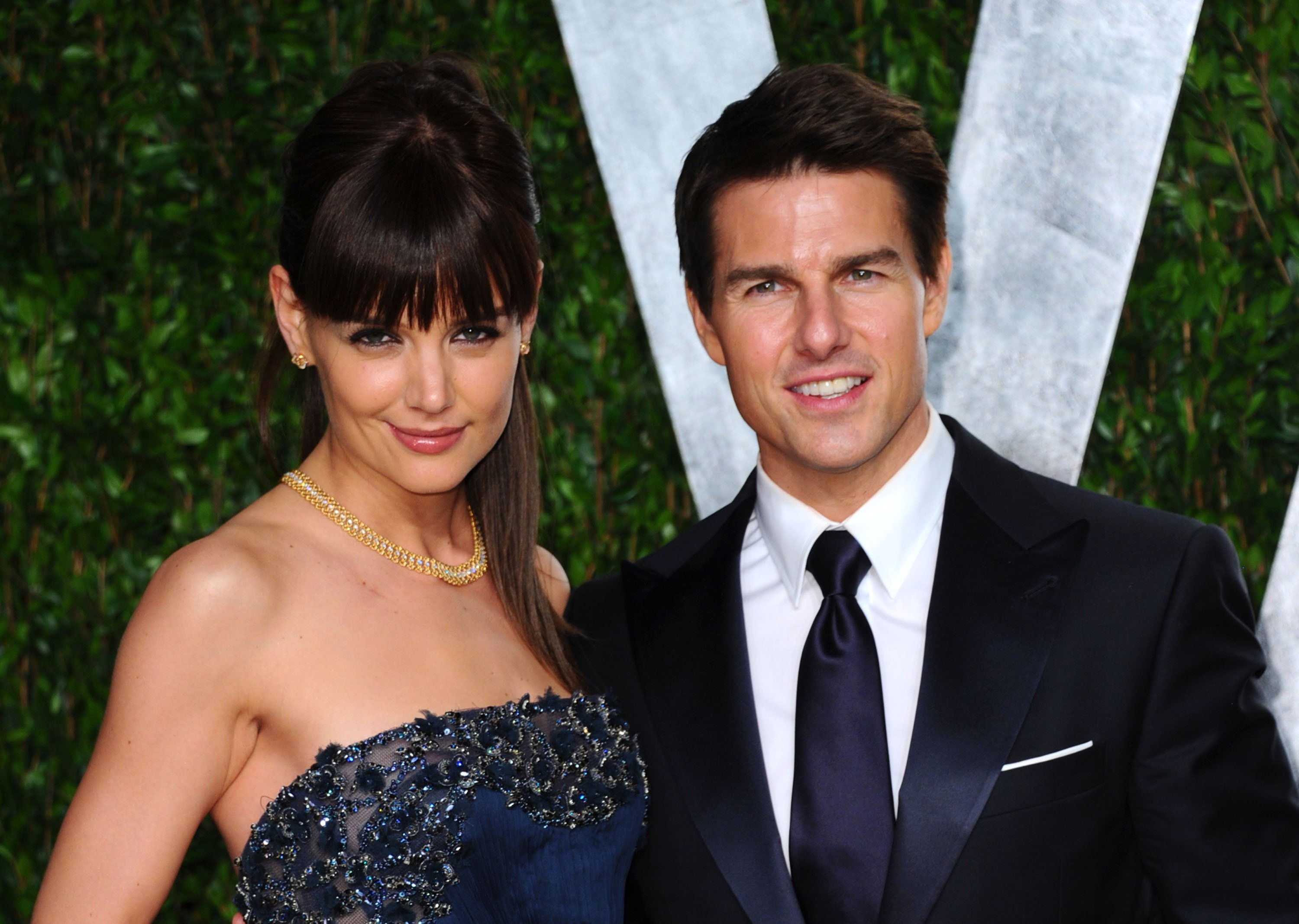 Katie Holmes and Tom Cruise arrives at the 2012 Vanity Fair Oscar Party on February 26, 2012, in West Hollywood, California. | Source: Getty Images.
Despite her career success, Holmes claims that the most important thing to her has always been raising her 14-year-old daughter, Suri Cruise.
In a 2017 interview with Town & Country, the beautiful actress opened up about raising Suri as a single mom and revealed that her decision to shift her focus from acting to directing was in the bid to create a better balance in her life.
Holmes further explained how her daughter's upbringing and ensuring that she had a stable, innocent childhood was of utmost importance to her as a mother.
The "Batman Begins" star has developed a very tight bond with her daughter Suri, and the mother and daughter are mostly inseparable.
Holmes admitted that her close relationship with her daughter would eventually make it hard to let go as she becomes more independent. Still, she is trying her best to savor the moment. In her words:
"They should be becoming more independent, but it's heartbreaking. You want them to stay with you forever, but they're these amazing beings..."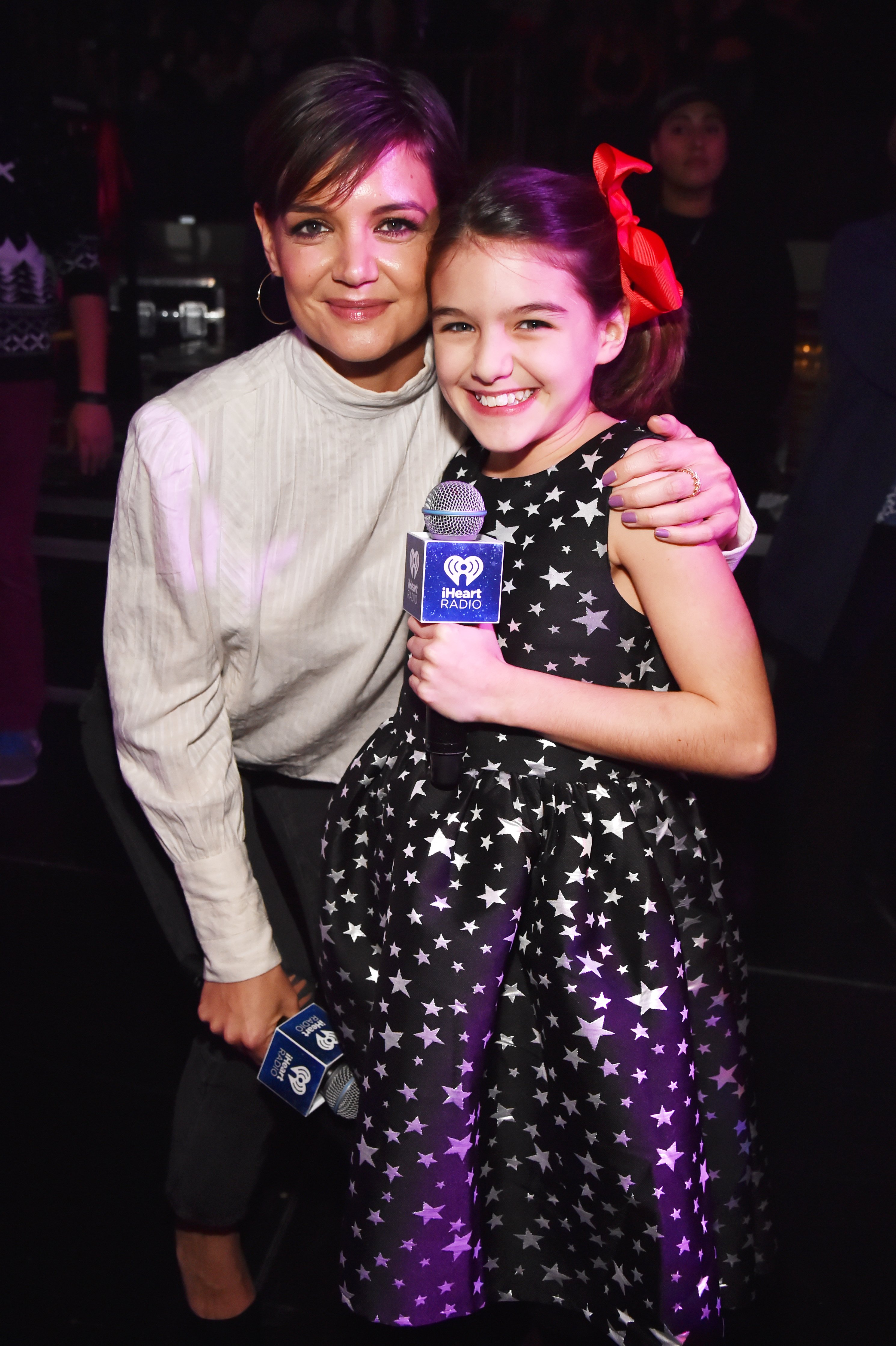 Katie Holmes and Suri Cruise attend the Z100's Jingle Ball 2017 on December 8, 2017, in New York City. | Source: Getty Images.
KATIE HOLMES' MARRIAGE AND DIVORCE FROM TOM CRUISE
Katie Holmes welcomed her daughter Suri Cruise with her ex-husband Tom Cruise on April 18, 2006.
Holmes's meeting, getting engaged, and eventual marriage to Tom Cruise on November 18, 2006, at the 15th-century Odescalchi Castle in Bracciano, Italy, generated a lot of media attention, with the former lovebirds referred to as a super-couple on many occasions.
Barely six years after their much-talked-about marriage, Holmes filed for divorce in the summer of 2012 in a move that shocked the fans of the one-time super couple. The divorce filing blindsided Tom Cruise, with the actor admitting he never saw it coming.
Sources close to the 41-year-old actress claim her decision was strongly influenced by Tom's dedication to the Church of Scientology and the constraints they would try to place on her daughter as she got older.
Despite being blindsided by Holmes' divorce filing, the legal proceedings progressed smoothly, and a settlement was reached in just 11 days.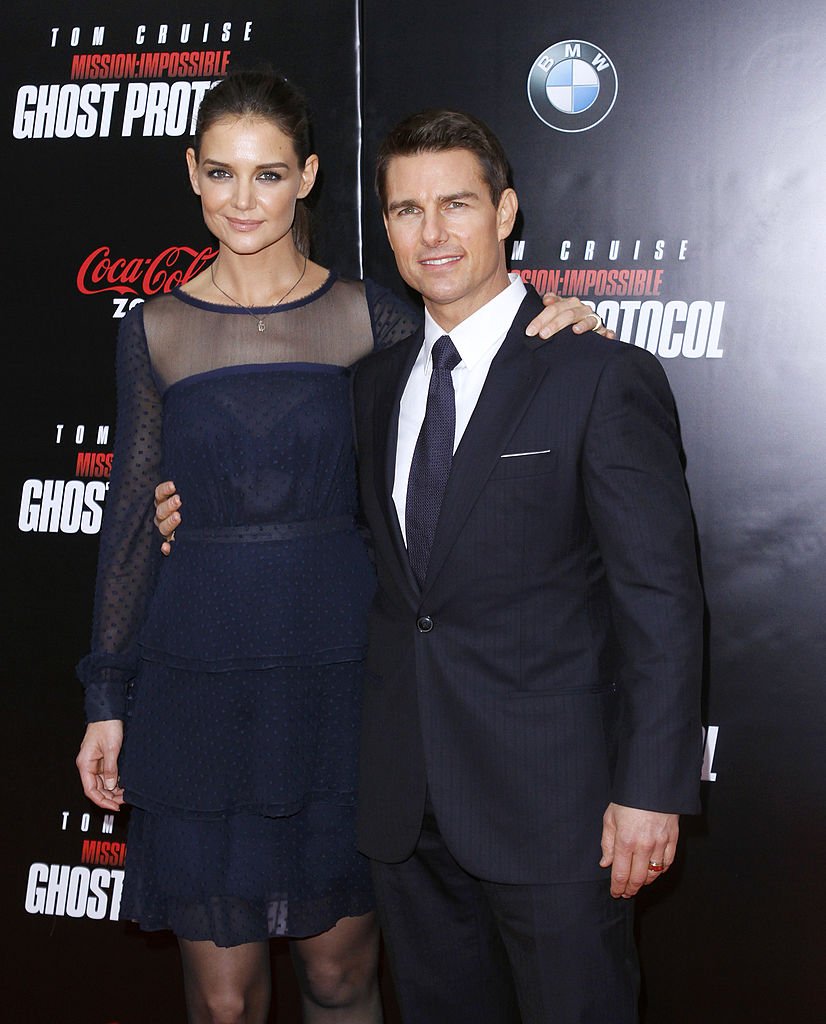 Tom Cruise (R) and Katie Holmes attend the "Mission: Impossible - Ghost Protocol" U.S. premiere at the Ziegfeld Theatre on December 19, 2011 | Photo: Getty Images
HOLMES' IMPRESSIVE RELATIONSHIP WITH DAUGHTER
Holmes was awarded primary custody of their only daughter Suri. Although the "Mission Impossible" star was given ample visitation rights to his daughter, the iconic actor has chosen to stay away from his daughter.
Tom Cruise and Suri's relationship is so bad that it is widely reported that the veteran actor hasn't been in contact with his daughter in over three years, and it is not as a result of his busy schedule.
Sources close to the actor claim that he chose to distance himself from his daughter because she is not a Scientologist, and church leaders told him he couldn't see her anymore.
Meanwhile, Holmes dotes on her daughter at every given opportunity, and it's clear for everyone to see that she enjoys spending time with Suri.
On April 18, Tom Cruise's daughter Suri celebrated her 14th birthday, and her proud mother took to her Instagram account to share a backshot of her daughter wearing a beautiful flower crown. Holmes later shared a second image, and in the caption, the actress wrote:
"Happy Birthday Sweetheart!!!!!!! I am so blessed to be your mom. May this year be incredible!"
In a recent interview, the actress recalled how challenging it was for her to start as a single mom, who just moved to New York with a 6-year-old child. Holmes explained that the period was intense, but with time she was able to adjust.
The mother and daughter were able to ride the initial waves together and have come out stronger and closer. They share a unique friendship, and Suri occasionally joins her mom at the gym for a workout.
On her parenting style, the fit mom claims that she likes to listen to her daughter and give her the chance to express herself. In her words:
"We just focus on what she's passionate about and how you feel when you achieve your goals. Be true to your sense of opinions. I listen to her. It's a daily thing..."
TOM CRUISE'S OTHER CHILDREN
Apart from his daughter Suri Cruise, Tom Cruise also has two other children from his previous marriage with actress Nicole Kidman.
Tom Cruise and Nicole Kidman divorced in 2001 but share two children — daughter Isabella, 26, and son Connor, 24.
Despite their parents being two of the biggest stars in Hollywood, Isabella and Connor have maintained a relatively low profile and stayed away from the media.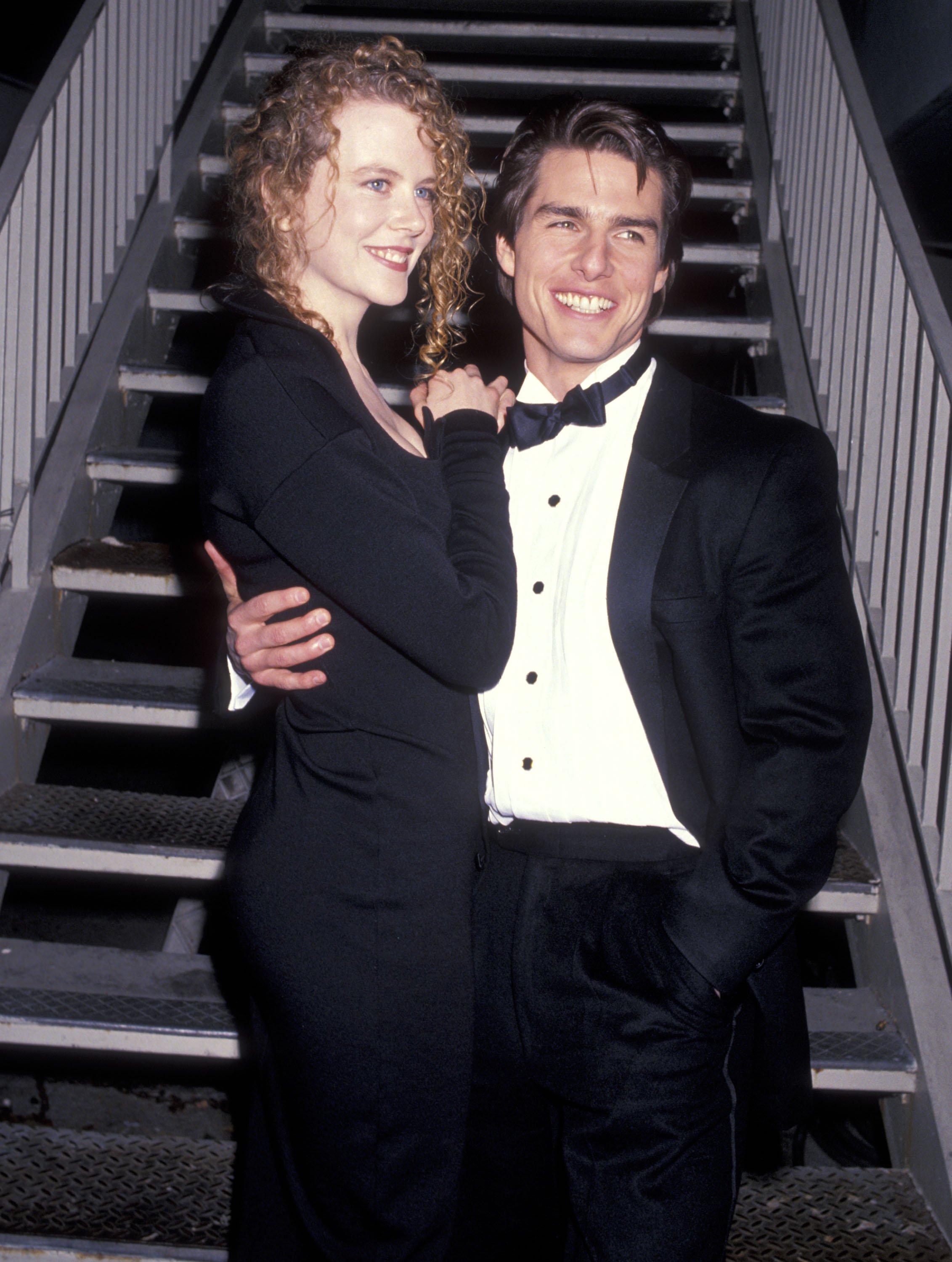 Nicole Kidman and actor Tom Cruise attend the 19th Annual American Film Institute (AFI) Lifetime Achievement Award Salute to Kirk Douglas on March 7, 1991 | Photo: Getty Images
Isabella is a fashion designer and a devoted member of the Church of Scientology. She got married to her husband, Max Parker, in 2015, and the couple has been living quietly in London ever since.
Connor also lives a very private life in Clearwater, Fla., which is close to Scientology headquarters. The former DJ now focuses more of his time on deep-sea fishing and even competed in the sport last year.
Please fill in your e-mail so we can share with you our top stories!