Alfonso Ribeiro's Wife Angela Shares Photos of Daughter Ava Sue Kissing Her Reflection
Alfonso Ribeiro's wife, Angela, shared photos of their 11 months old daughter, Ava, bonding with the actor. The father-daughter duo looked absolutely adorable.
In a recent Instagram story update, Angela Ribeiro shared photos of her husband bonding with their 11-month-old daughter, Ava Sue. In one of the pictures, Ava was pictured wearing a pink striped jumper while she leaned forward to plant a kiss on the fridge from a scooter.
Angela added a little note to the snap, where she explained that the toddler could not pass by the fridge without kissing her reflection.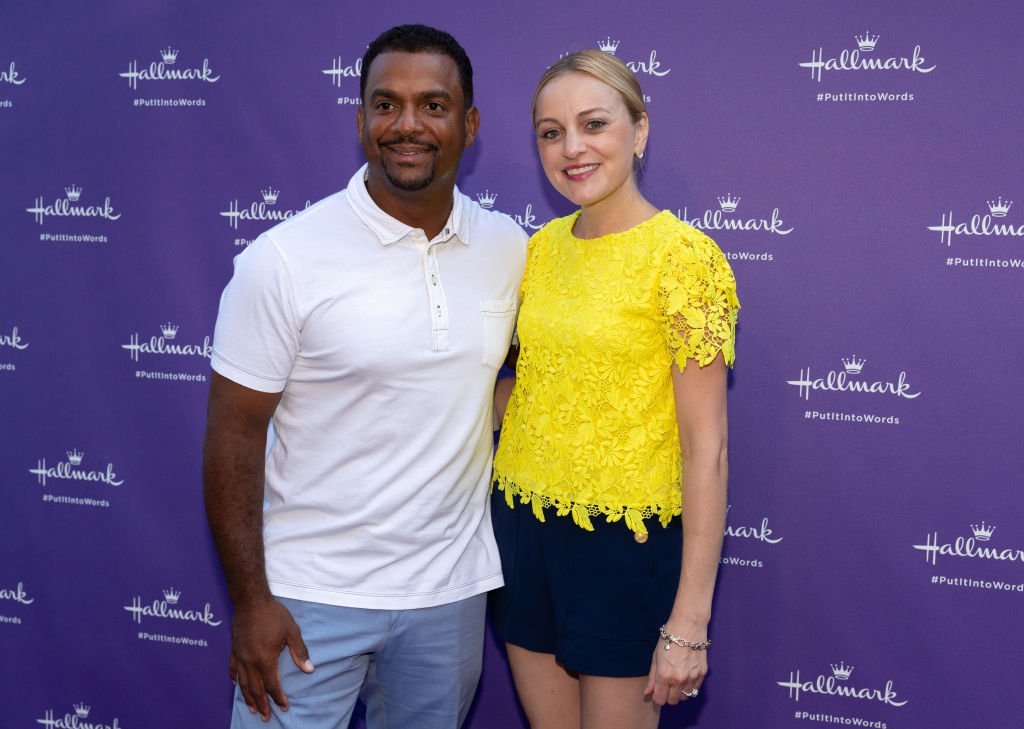 The second picture featured Alfonso holding his little girl while father and daughter stared at each other keenly. Sue looked adorable in a black sweatshirt and a black beanie. 
Ribeiro and Angela welcomed Ava on May 13, 2019. Following the birth of the baby, the actor took to his Instagram to break the news. He shared a picture of his sleepy infant, which he captioned:
"Ava Sue Ribeiro finally decided to send @mrsangelaribeiro1 to the hospital on Mother's Day and came into our world early yesterday morning."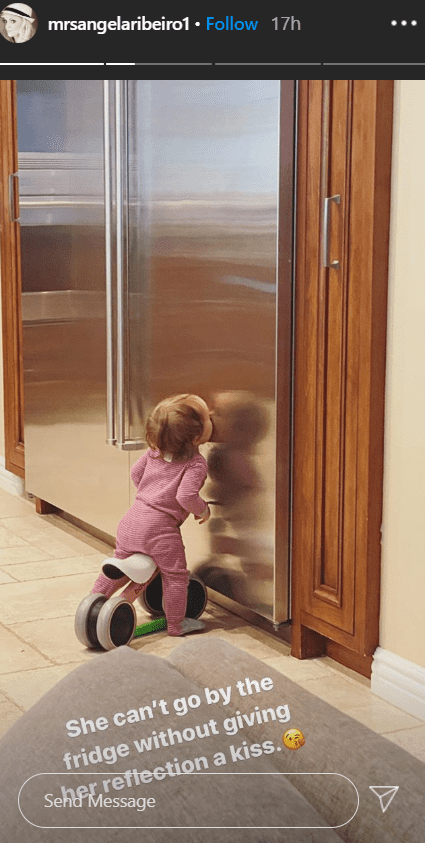 Ava is the third child of the couple. In addition to their three kids together, Ribeiro is dad to his 16-year-old daughter, Sienna, whom he had from a previous relationship.
The "Fresh Prince of Bel-Air" star announced in November 2018 that he was expecting his third child with his wife, who he married in October 2012. 
Alfonso currently serves as the host of the television series, "America's Funniest Home Videos."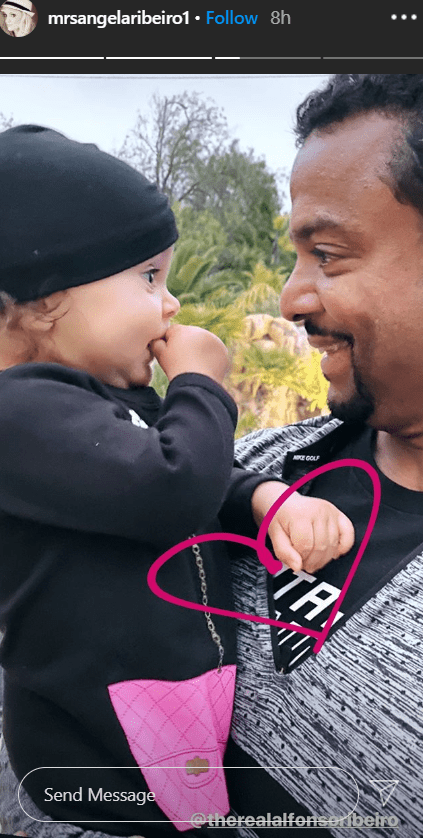 In a photo shared on Alfonso's Instagram page, the expectant mother showed off her baby bump alongside their two sons, who stood next to their mother wearing fake baby bumps under their shirts.
Ribeiro accompanied the picture with a caption where he revealed the time the baby was expected to arrive. He captioned:
"Guess which bump is already kicking?? Baby Ribeiro due Spring 2019 #babyontheway."
While talking about Ava four months after her arrival, Alfonso described her as a happy baby who smiled a lot. He added that her two older brothers loved her very much.
Ribeiro rose to stardom after starring as Carlton Banks on the popular NBC sitcom, "The Fresh Prince of Bel-Air," which aired for six years between 1990 and 1996.
In 2006, he competed in a celebrity singing competition, "Celebrity Duets." Alfonso emerged the winner of the competition after beating runner up, Lucy Lawless.
Alfonso currently serves as the host of the television series, "America's Funniest Home Videos." He replaced former host Tom Bergeron who worked on the show for 15 years.