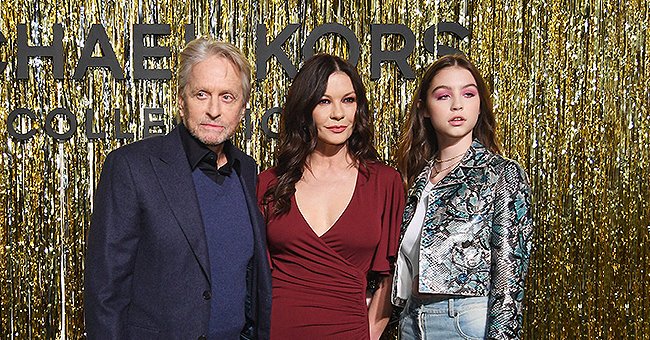 Getty Images
Michael Douglas & Catherine Zeta-Jones Celebrate Daughter Carys' 17th Birthday with Rare Posts
On Monday, April 20, 2020, famous couple Michael Douglas and Catherine Zeta-Jones' daughter, Carys, celebrated her 17th birthday. Both of her parents took to social media to pay tribute to her on her special day.
Taking to his Instagram account, Douglas, 75, celebrated Carys' birthday by sharing a photo collage. The images showed the teenager with her father from when she was much younger.
He captioned the photos with a heartfelt message wishing his daughter a happy 17th birthday. Douglas shared how Carys was an "inspiration" to him before announcing his pride and love for her.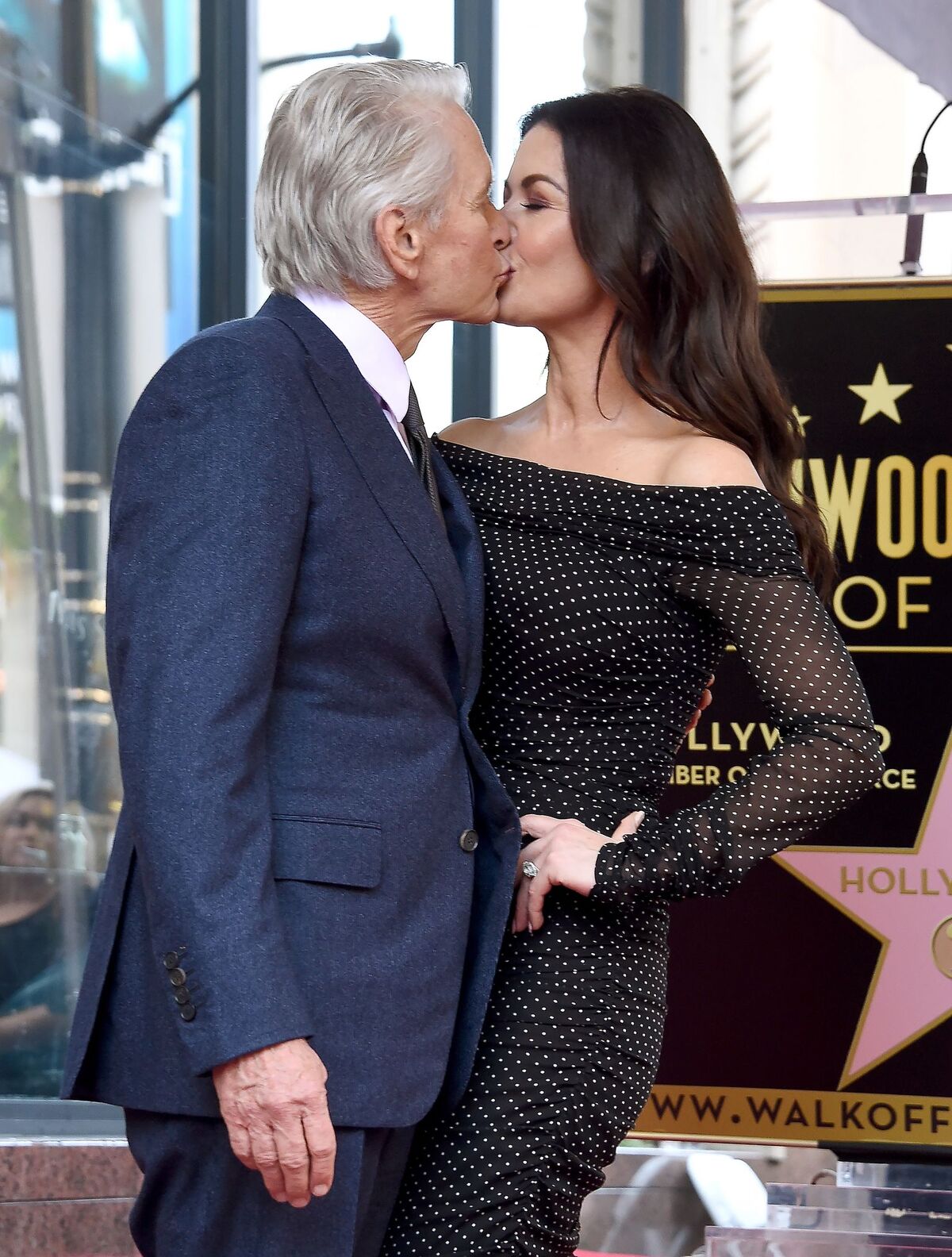 Michael Douglas and Catherine Zeta-Jones pose at the Michael Douglas Star On The Hollywood Walk Of Fame ceremony on November 6, 2018, in California | Photo: Gregg DeGuire/Getty Images
Zeta-Jones pays birthday tribute to daughter
According to the actor's caption, his wife had taken the pictures. Speaking about Zeta-Jones, 50, the actress also took to her personal Instagram account to share a fun birthday message for her daughter.
What joy these years have brought me
The actress shared a video montage of Carys dancing while in the car, showing off her ballet moves, skiing at high speed, and jumping the water while on holiday. The clip also featured a father-daughter moment.
Catherine shares birthday video montage
Carys was photographed while walking towards the Taj Mahal holding hands with her father. The clip also featured the teenager doing no-hand cartwheels while on a trampoline.
Her mother had the Fleetwood Mack song, "Everywhere" playing in the background of the clip. She captioned the clip writing: "CARYS!!! Is 17 today. What joy these years have brought me."
Zeta-Jones & Douglas' other kid
The Welsh actress continued: "You never cease to amaze me and my love for you is endless." She and Douglas are also parents to son Dylan, 19.
Michael's other son
The actor also has another son Cameron, 41, from his marriage to Diandra Luker. In August 2017, Zeta-Jones had celebrated Dylan's birthday with a clip similar to Carys'one.
Celebrating Dylan's 17th birthday
In the video, Dylan was seen as a newborn in a hospital cradled by his father. Fans also got to see him as a little baby in his crib, growing up and playing on his guitar, skateboarding, surfing, performing on stage and more.
Honoring Zeta-Jones' mom's birthday
At the time, Dylan was also turning 17. The famous couple rarely shares photos or footage of the family but this month, the Chicago actress also shared photos of her mother.
Sharing a rare collage of images
The star celebrated her mother, Patricia's birthday by uploading a collage of photos of her parent throughout the years. Included in the collage was both of her parents posing with her on the day she received her CBE from the Queen in 2010.
Celebrating a joint birthday
Last September, the actress also shared a rare image on her Instagram Story of herself, her husband, and her father-in-law Kirk Douglas. At the time, the couple was celebrating their joint birthday on September 25.
Please fill in your e-mail so we can share with you our top stories!