Steve Harvey Talks about Babyface and Teddy Riley's Instagram Live Battle in a Funny Video
Steve Harvey weighed in on the highly anticipated Instagram Live rematch between Teddy Riley and Babyface and advised the R&B legends on their upcoming performance.
The countdown has officially begun for the highly anticipated Instagram Live rematch between Teddy Riley and Babyface.
Social media has been buzzing over the clash between the two legends, and Steve Harvey is finally speaking out about his take on the matter.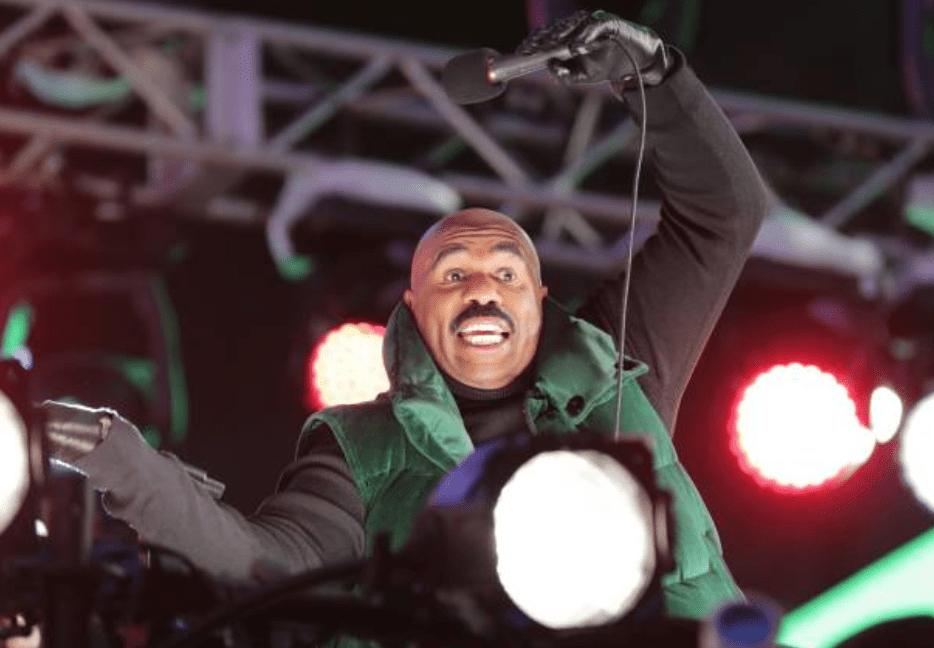 The notoriously outspoken comedian admitted that he after getting wind of battle he had to get involved, he 
explained:
"Babyface and Teddy Riley...that's R&B, man. That's rhythm and blues. That's what I know. That's all I know."
Harvey had some sound advice for Riley and urged him to "fix your mess for tonight" He argued that people of his generation had limited technical skills.
He explained that people didn't need the added challenge of trying to figure out technical issues, and joked "we don't know nothing about technical difficulty, all of us a difficulty in my age group."
The showdown between Riley and Babyface was organized by music producers, Swizz Beatz and Timberland as part of a virtual music series called "Verzuz."
They have featured battles between other artists including, T-Pain and Lil Jon, as well as music from producers Scott Storch and Mannie Fresh.
The live Instagram event was going smoothly as the two legends performed some of their hits from the '80s and '90s until they experienced some technical issues.
According to CNN, both Riley and Babyface took time trying to figure out how to pin a post, and Riley's feed kept freezing during his performance. While teasing his return, Babyface shared a video of himself preparing for the music battle.
It still wasn't clear among fans, who the winner was at the end of the first failed round, but Riley faced a lot of backlash online for his sound issues with his band.
Harvey did not reveal in his video, whom he is rooting for, and only admitted that he had his money on the winner.