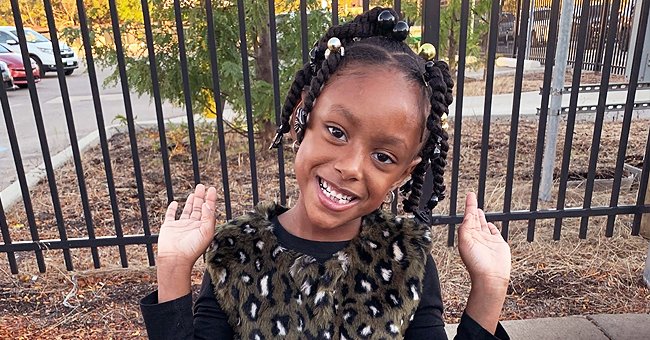 Twitter/detroitnews
5-Year-Old Girl Becomes First Michigan Child to Die of COVID-19 Complication
A five-year-old girl has become the youngest person and first child to die of the novel coronavirus in Detroit one month after she first developed COVID-19 symptoms.
A month after 5-year-old Skylar Herbert complained to her parents that she had a terrible headache, new reports reveal that she has died after spending two weeks on a ventilator.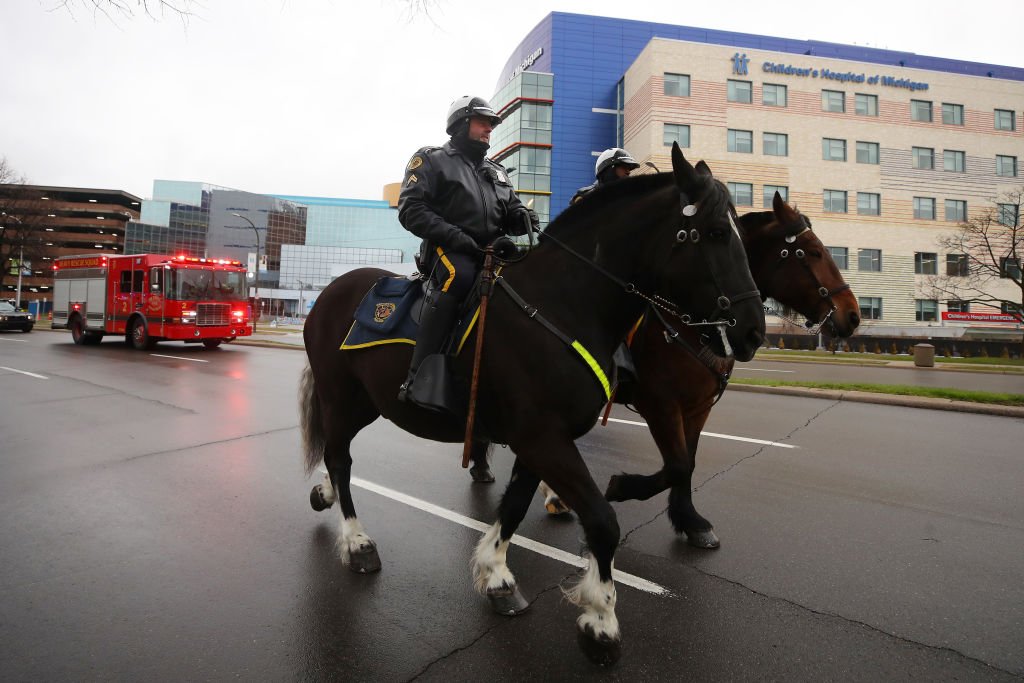 Members of the Detroit Mounted Police pass by the Children's Hospital of Michigan during a parade to support healthcare workers work during the COVID-19 pandemic on April 17, 2020 in Detroit, Michigan | Photo: Getty Images
According to Detroit News, the little girl, who tested positive for COVID-19 back in March, developed meningoencephalitis, which was a rare form of meningitis that caused brain swelling.
Up until Skylar's death, the youngest person on record to die from complications related to COVID-19 was 20.
Skylar passed away after her parents made the tough call to have her removed from the ventilator as her mother, LaVondria Herbert, explained that:
"Her improvement had stopped, the doctors told us that it was possible she was brain dead, and we basically just knew she wasn't coming back to us."
People recalled that LaVondria, and her husband Ebbie, took Skylar to a pediatrician after she complained of persistent, painful headaches. While the late 5-year-old tested positive for strep throat and was given antibiotics, her headaches didn't stop.
It became so bad that Skylar began "crying so bad," which caused LaVondria and her husband to take her to the emergency room. It was there that tests for COVID-19 were run, and the results came back positive.
The death of Skylar, whose mother worked as a Detroit Police officer for 25 years and her father has worked as a firefighter with the Detroit Fire Department for 18 years, came as a shock to many.
In a statement released to CNN partner WXYZ, Beaumont Royal Oak Hospital wrote how heartbroken they were that COVID-19 has taken the life of a child.
The hospital, where Skylar spent her last days also extended their "deepest sympathy" to her family and other people who have lost a loved one to this virus.
CBS News noted that even though children are not as likely to develop critical symptoms of the novel coronavirus or die from it, they are not entirely protected from the disease and even young children can get sick.
Up until Skylar's death, the youngest person on record to die from complications related to COVID-19 was 20, according to data retrieved from the Michigan Department of Health and Human Services.
Please fill in your e-mail so we can share with you our top stories!