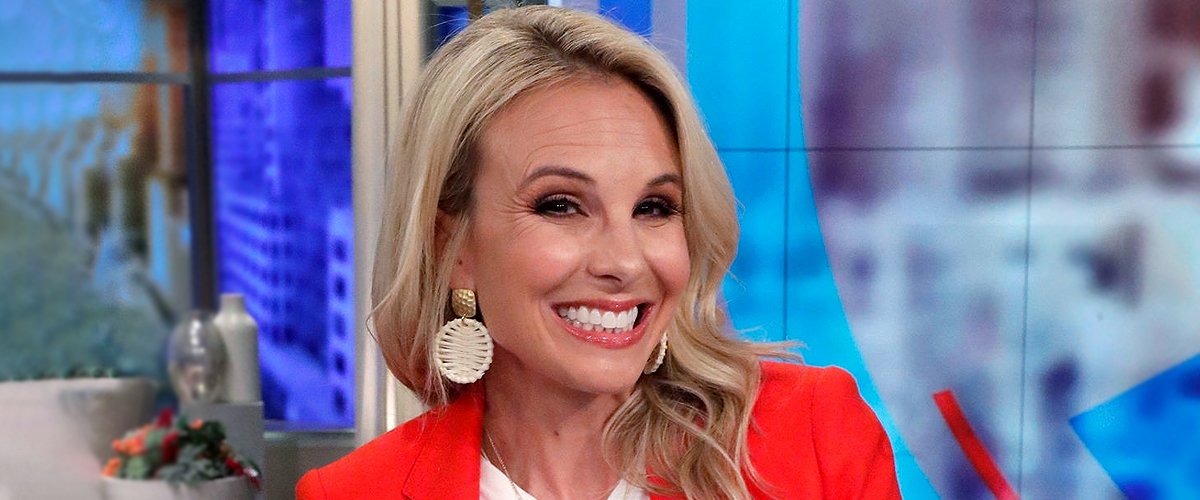 GettyImages
Tim Hasselbeck Is Elisabeth Hasselbeck's Husband of 17 Years and a Retired NFL Player — Meet Him
Former "The View" co-host Elisabeth Hasselbeck has been married for almost two decades already to retired NFL player Tim Hasselbeck and they share three adorable kids.
Tim and Elisabeth Hasselbeck are a couple of former athletes turned media personalities that first met when they were students at Boston College.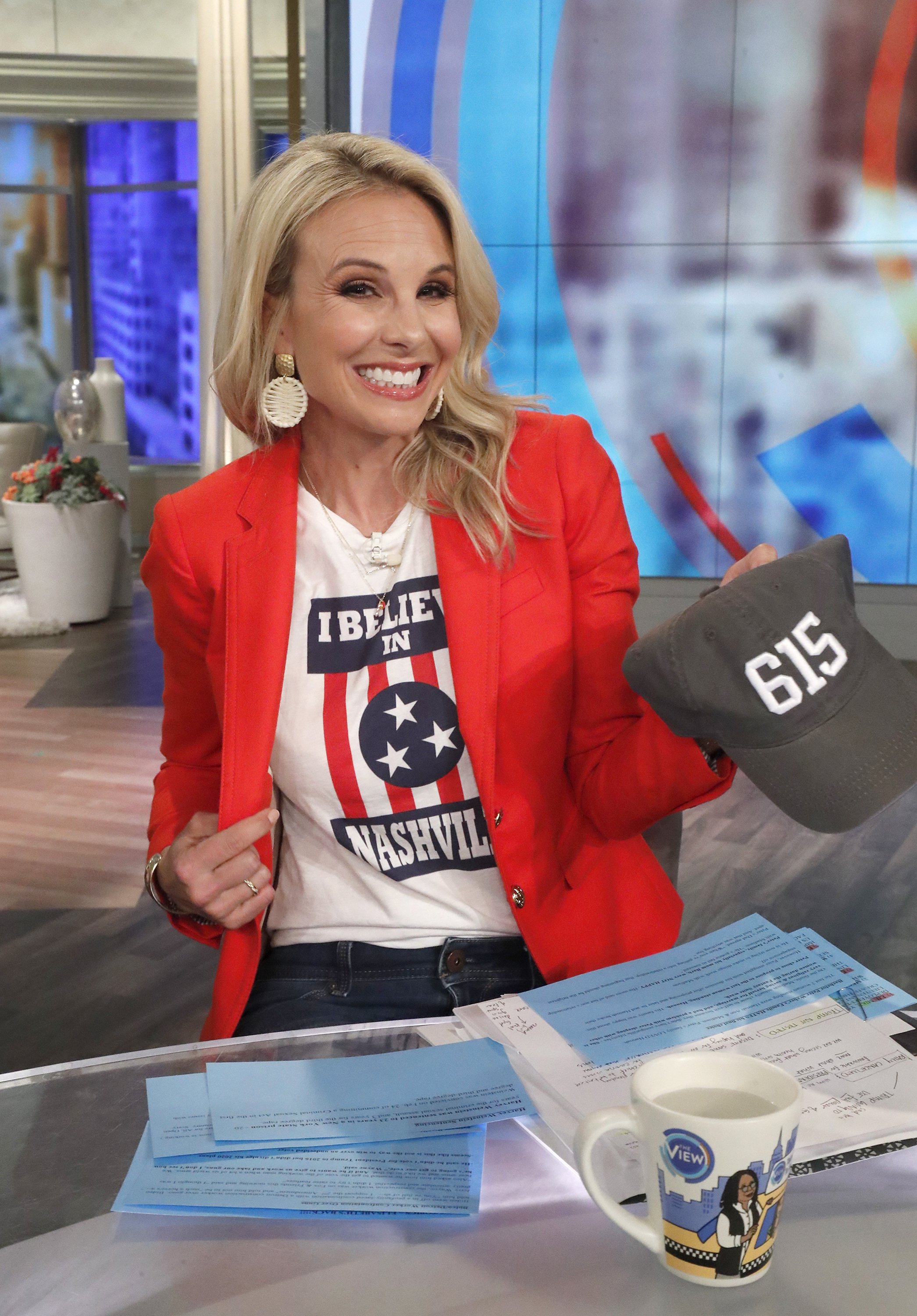 Elisabeth Hasselbeck on "The Talk" shooting without an audience due to concerns over coronavirus on Wednesday, March 11, 2020 | Photo: GettyImages
Elisabeth was the captain of the women's softball team, and Tim played for the Eagles football team.
She graduated a year before him and went on to work for a while as a designer for Puma before launching her TV career on "Survivor" in 2001.
Tim, on the other hand, went on to start his professional football career, during which he played for five different teams, including one in Europe.
MEET TIM HASSELBECK
Timothy Thomas Hasselbeck was born on April 6, 1978, in Norfolk, Massachusetts. He's the son of former NFL tight-end Don Hasselbeck and the younger brother of NFL quarterback Matt Hasselbeck.
During his senior year at Xaverian Brothers High School, Tim was named Player of the Year by both the Boston Globe and Boston Herald, and he also got recognition by USA Today.
Elisabeth said of her husband "he's the leader at home."
He enrolled at Boston College in 1996, where he studied marketing and dedicated most of his time to the football team.
He was redshirted during his first season and was the team starting quarterback, a role that his brother Matt had held during his time in the college as well.
Tim was captain of the team during his senior year and completed 133 of 250 passes for 2,019 yards with 18 touchdowns and 10 interceptions.
At the end of the season, he was honored with the Scanlan Award, given to the Boston College player who "best exemplifies the ideals of scholar, athlete, gentlemen, and friend."
TIM HASSELBECK'S NFL AND TV CAREER
After graduating in 2000, Tim went on to sign with the Buffalo Bills as an undrafted free agent. Then, in 2002 he had a short stint with the NFL Europe team Berlin Thunder and the Philadelphia Eagles.
The following year he played two seasons with the Washington Redskins as a backup quarterback, and in 2005, Tim moved to the New York Giants again as a backup quarterback.
The team released him in 2007, and that same year he signed with the Arizona Cardinals, although he appeared in only one game.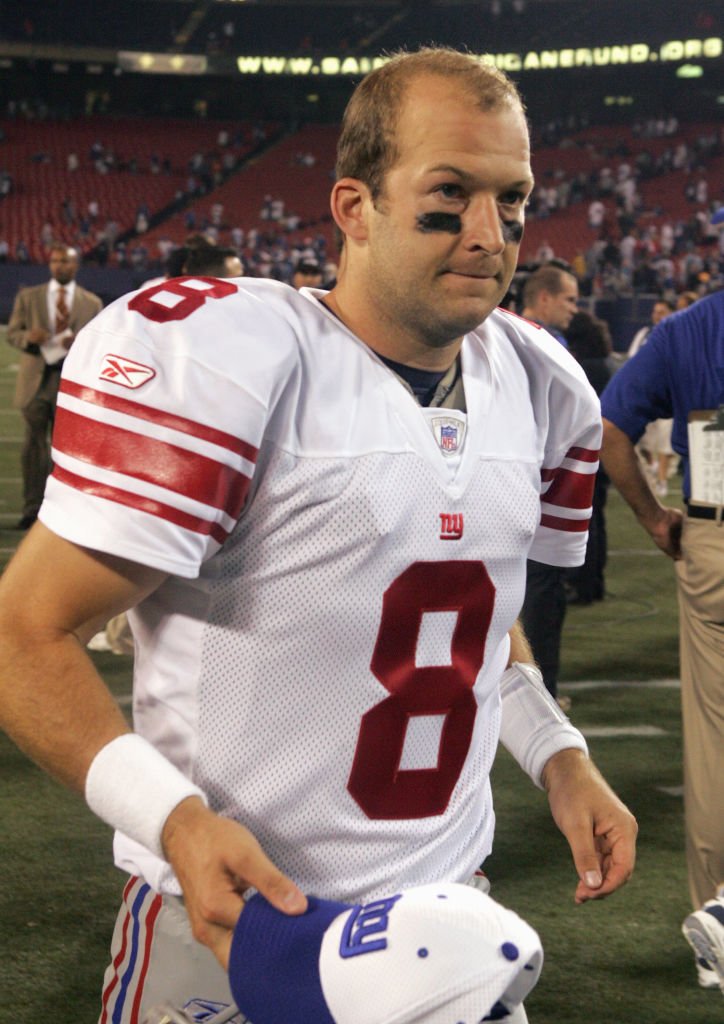 Tim Hasselbeck during the game with the New Orleans Saints on September 19, 2005 at Giants Stadium in East Rutherford, New Jersey | Photo: GettyImages
Tim was also in the rosters of the Baltimore Ravens and the Carolina Panthers but only as a member of the practice squad.
He retired from the NFL in 2007 and moved on to start a career as a sports commentator on television.
He has worked as an NFL analyst for ESPN in shows like "Mike & Mike," "SportsCenter," "Get Up," "The Will Cain Show," and "Fantasy Football Now."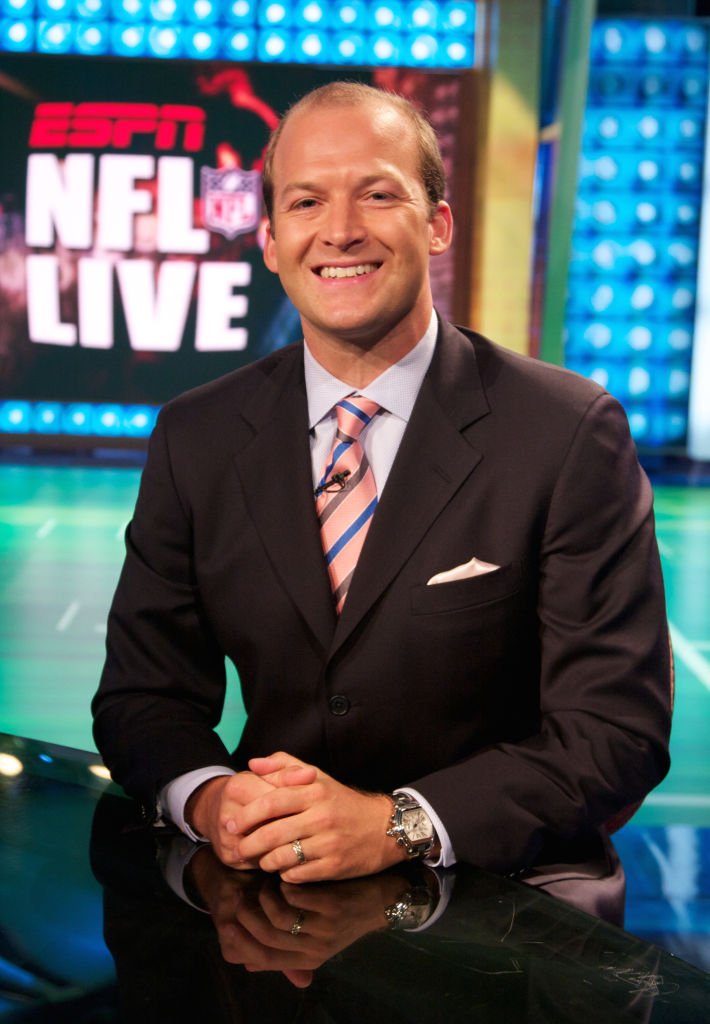 ESPN anchor Tim Hasselbeck is shown posing for a photo on the NFL studio set in Bristol, Connecticut on August 11, 2008 | Photo: GettyImages
TIM AND ELISABETH HASSELBECK'S MARRIAGE
Elisabeth Filarski became Tim Hasselbeck's wife on July 6, 2002. They married at St. Mary's Church in Cranston, Rhode Island.
At the time, Elisabeth was fresh off her participation in "Survivor: The Australian Outback," and Tim was playing with the Philadelphia Eagles.
The following year, Elisabeth joined "The View," where she often brought her conservative beliefs to the table while debating with Sherri Shepherd, Whoopi Goldberg, Joy Behar, and Rosie O'Donnell.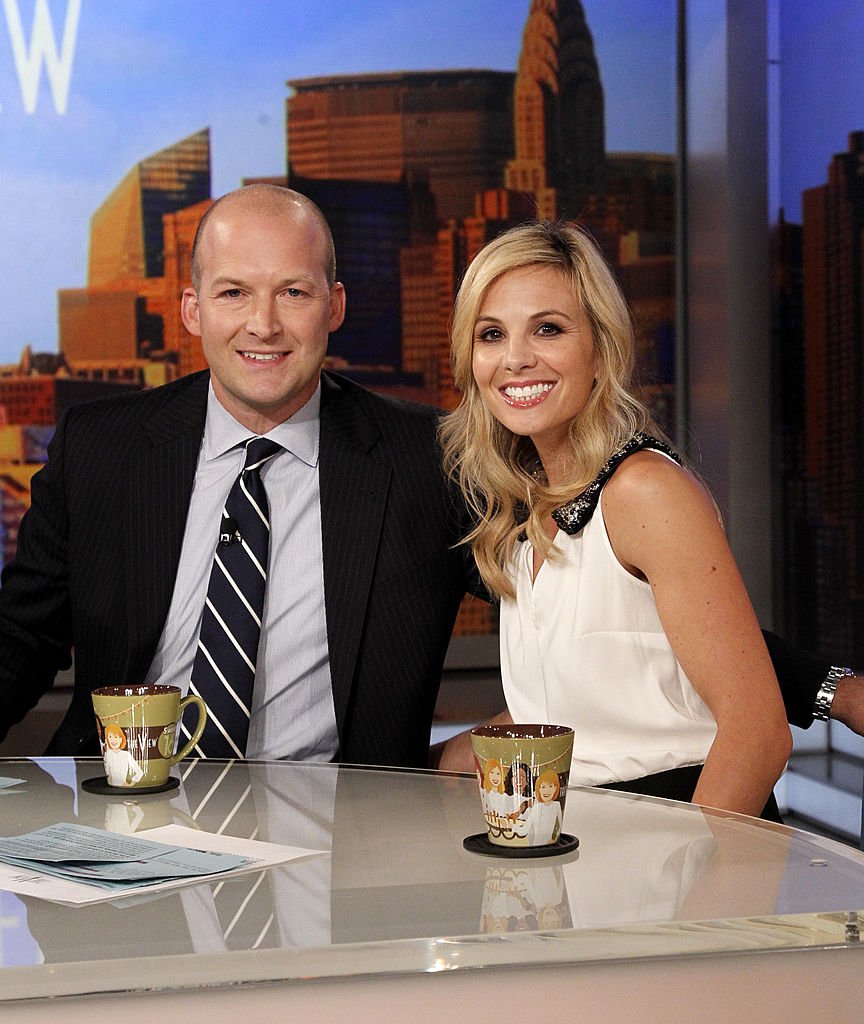 Elisabeth Hasselbeck and husband, Tim Hasselbeck on "The View" September 10, 2012 | Photo: GettyImages
Elisabeth spent ten years on the show, and Tim joined the table from time to time to discuss the latest topics and fill-in for whoever was missing on the table.
FAMILY LIFE
Elisabeth and Tim are the proud parents of three children: daughter Grace Elisabeth, born in 2005; and sons, Taylor Thomas, born in 2007, and Isaiah Timothy, born in 2009.
Talking about her family life to US Weekly in 2014, Elisabeth said of her husband "he's the leader at home," and continued:
"He's a quarterback at our house, and I like it that way. Our house works best because of his leadership, and I can be bold, but he's our general."
Elisabeth and Tim already decided to keep their family as one of five, and will not be adding more kids to their brood.
Talking to People magazine in 2009, Elisabeth joked saying that there was no way she would get pregnant because she was avoiding her husband.
ELISABETH'S LIFE AFTER "THE VIEW"
In 2013, Elisabeth quit to her spot on "The View" to join "Fox & Friends" as a co-host, replacing Gretchen Carlson.
Two years later, she announced she was leaving the show to dedicate more time to her family, explaining that "the kids need the best of me, not the rest of me."
Although Elisabeth explained that it had been a difficult decision to make, she knew it was the right one, and she "felt the peace of God" about it.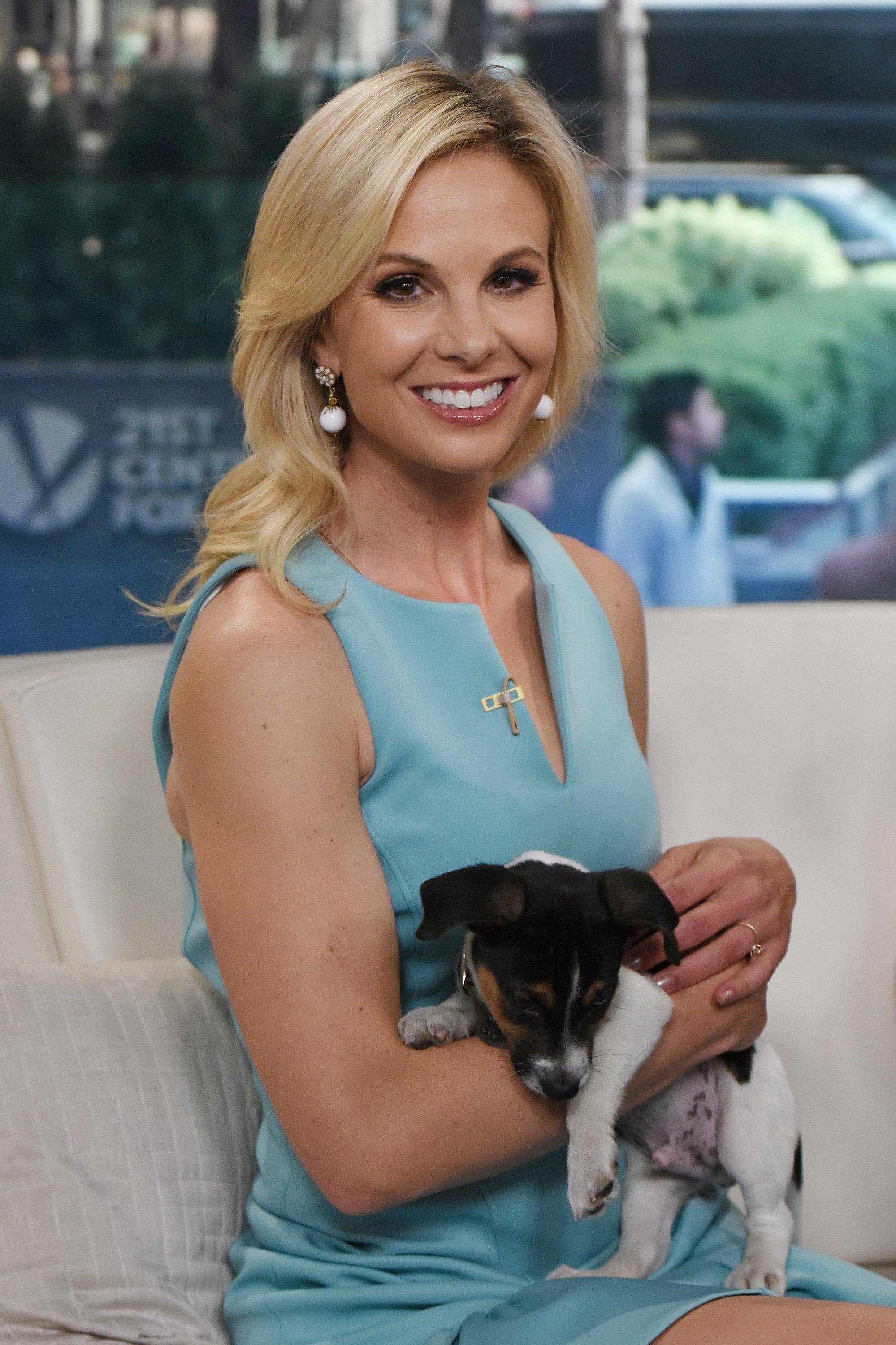 Elisabeth Hasselbeck poses for a photo during FOX and Friends at FOX Studios on May 1, 2015 | Photo: GettyImages
Since then, Elisabeth has become a full-time mom but also a book author. She has published three works, two books about living with celiac disease and an autobiography, "Point of View: A Fresh Look at Work, Faith, and Freedom," which was released last year.
Elisabeth, Tim, and the kids left their Connecticut home and moved into a $2 million six bedrooms home outside of Nashville in 2016.
Last year, she visited "Fox & Friends" to promote her book and revealed that Nashville has been really good for her family.
"I have to say we get a lot of the why's we moved now," she stated. "We just heard God calling us there and did that in time."
Please fill in your e-mail so we can share with you our top stories!