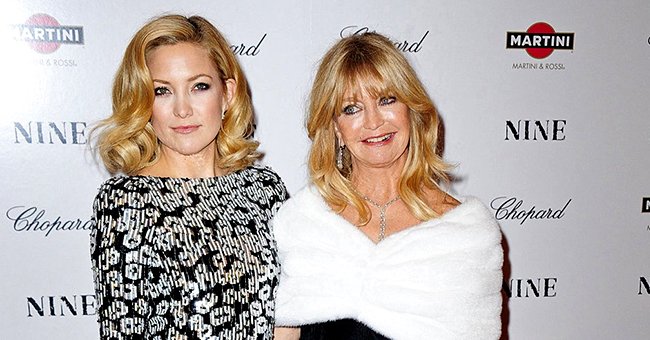 Shutterstock.
Goldie Hawn & Kate Hudson Pose with Baby Rani Rose for New Magazine Cover

Two months after they appeared on PEOPLE's annual Beautiful Issue, Goldie Hawn and her daughter Kate Hudson reflected on their bond and what's "truly important" amid the novel coronavirus pandemic.
When Goldie Hawn, Kate Hudson, and her 16-month-old daughter Rani Rose appeared on the cover of PEOPLE magazine for it's February issue, they had no idea how important their close bond would soon become.
REFLECTING ON THEIR BOND
"When your daughter has a daughter, it's a big deal. I mean, it really is," Goldie told the publication nostalgically.
Kate, who appeared on the cover of PEOPLE in 2008, excitedly interjected that she feels the same being able to pass down what she had learned from her mom to the "third-generation" with Rani Rose.
A GIFT TO LAST A LIFETIME
But since their February cover, the world fell into the grip of the novel coronavirus, and Kate added that it made them as a family reflect on what's "truly important" - a subject they spoke about for the cover issue two months ago.
"My mom gave me the floor to be able to feel confident enough to go out and feel like my life could be my own," Kate told the publication at the time. "Mom was my greatest cheerleader. And it just made me think about Rani…going, 'I hope I give her that kind of confidence,' you know?"
GOLDIE AS KATE'S INSPIRATION
However, Goldie inspired Kate through her relationship with Kurt Russell, her partner, for the last 37 years as well. The way that Kurt and Goldie keep the family together as a "unit" during the good times and the bad, had made them the "center" of their children's lives - a goal Kate aspires to live up to.
Kate, who shares her daughter Rani Rose with musician Danny Fujikawa, is also grateful for the advice she received from her 74-year-old mom when it comes to the way she defines herself in a relationship.
Goldie encouraged Kate to define herself in the unit she forms with a man, but not through the way he sees her so he can never "dim [her] light." A gift Kate is grateful for to this day.
GOLDIE'S PRIDE FOR HER DAUGHTER
As her only daughter, Goldie feels equally grateful for having Kate in her life, and she expressed her love with a sweet tribute to Kate on her 41st birthday on April 19.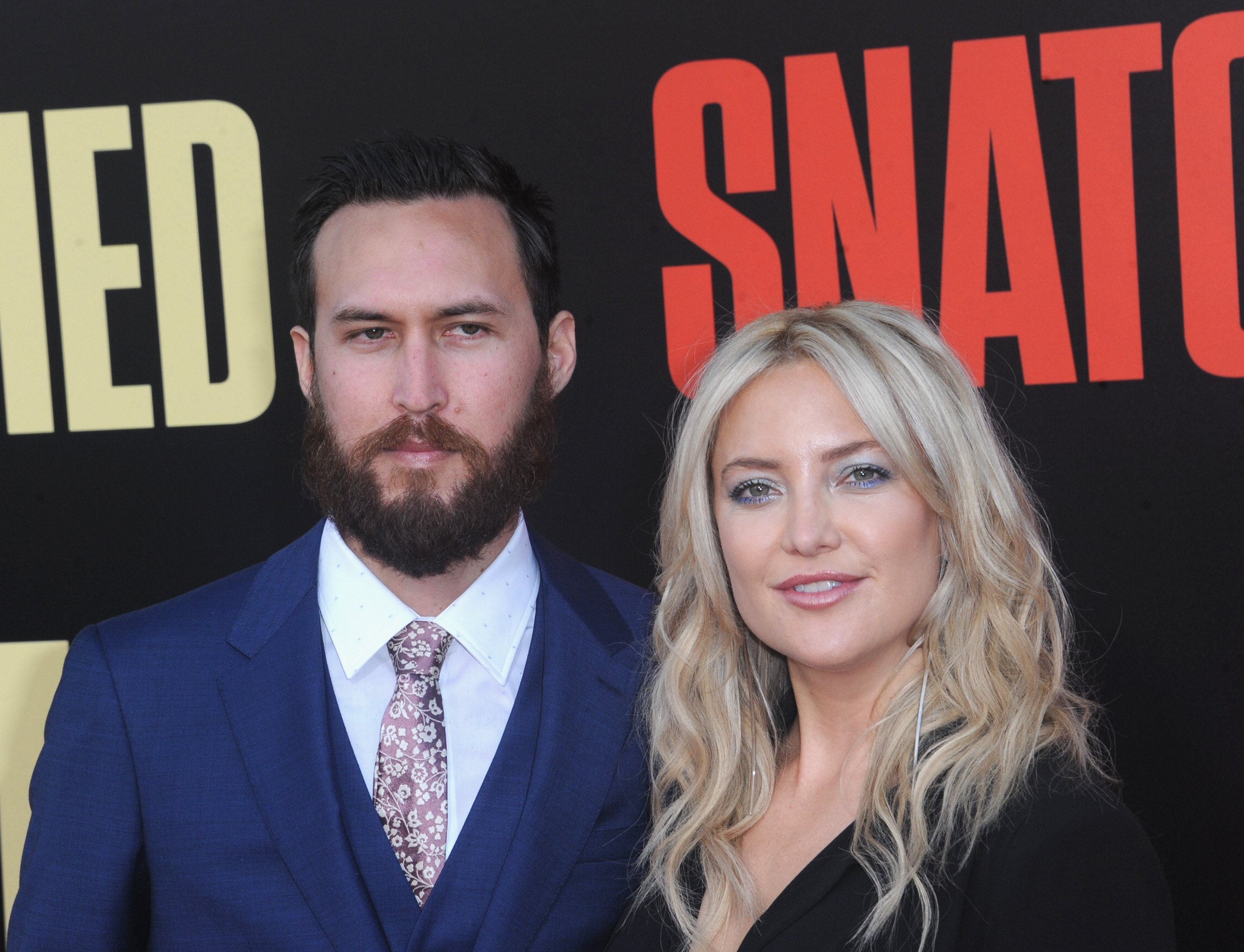 Danny Fujikawa and Kate Hudson arrive for the premiere of "Snatched" on May 10, 2017, in Westwood, California. | Source: Getty Images.
Alongside a close-up picture of Kate, Goldie wrote that she "can't imagine" her life without Kate, whom she loves "deeply" and feels very proud of.
Apart from Rani Rose, Kate Hudson has two other children from previous relationships. The two boys Bingham and Ryder, are much older than their sister and welcomed the new addition to the family with open arms.
However, with Rani Rose heading for her second birthday, Kate shared during a podcast with her brother Oliver, that she is open to having another baby.
Please fill in your e-mail so we can share with you our top stories!