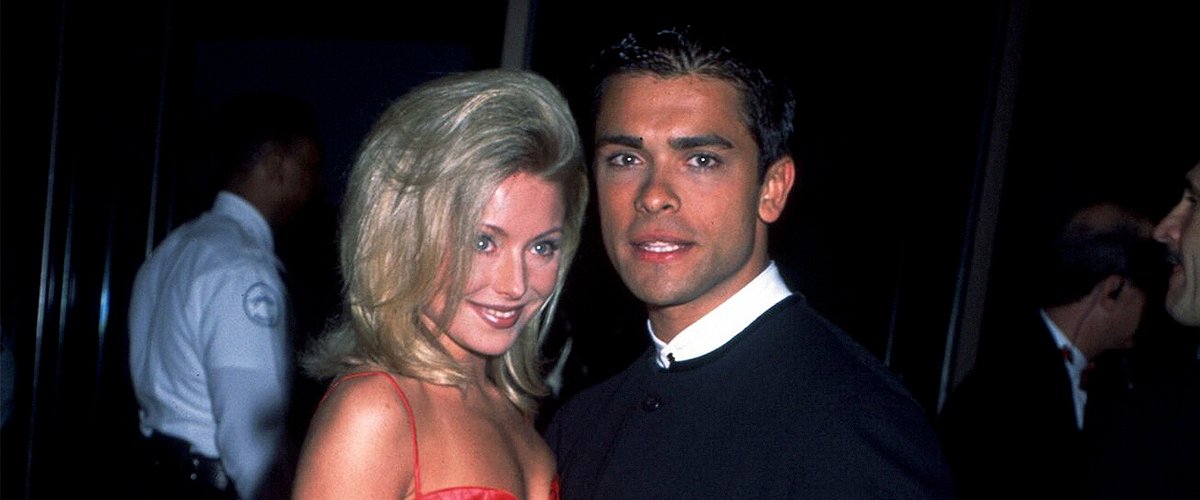 Getty Images
Kelly Ripa First Saw Mark Consuelos' Photo and Knew They Would Be Together before Meeting Him
Iconic TV producer and journalist Kelly Ripa and her husband Mark Consuelos are one of the most admired couples in Hollywood. The duo has been married for 23 years, and in a recent interview, Kelly reflects on how she felt when she saw a photo of Mark while he was auditioning for "All My Children."
Kelly Ripa is an American actress, dancer, journalist, and TV show hostess, with many years of experience in the entertainment business. Kelly landed her first significant on-screen role in ABC's daytime soap opera "All My Children" between 1990 to 2002.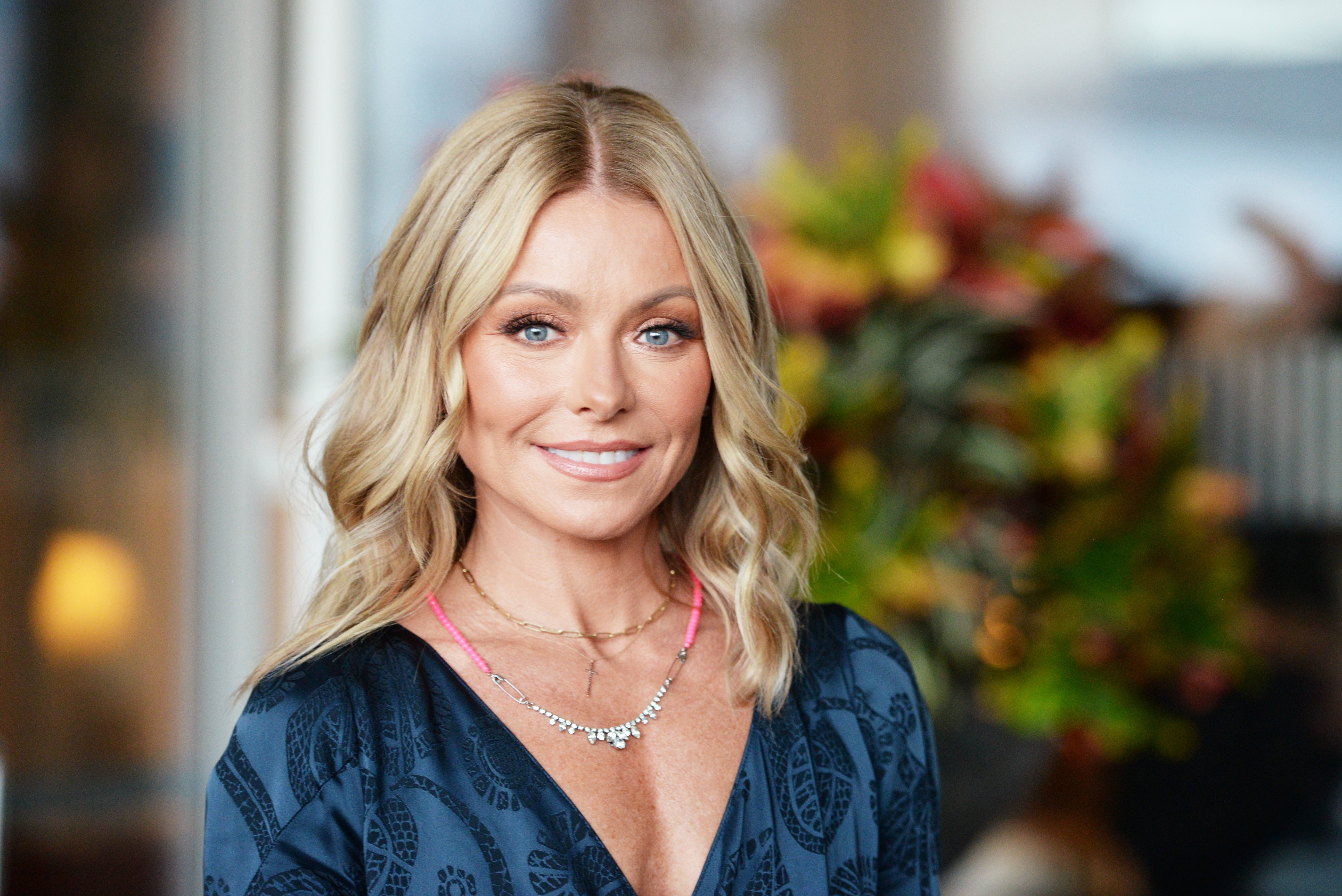 Kelly Ripa attends the 49th Anniversary Gala Vanguard Awards on September 22, 2018, in Beverly Hills, California. | Photo: Getty Images
During her 12 year stint on the popular television show, the actress portrayed the role of Hayley Vaughan, a troubled party girl. She quickly became one of the most popular characters in the soap opera.
The show not only shot the talented actress into fame, but it allowed her to meet her husband. In 2018, during an interview on Radio Andy, the television producer opened up to Bruce Bozzi about seeing her husband, Mark Consuelos, for the first time.
Kelly explained how she had been working with "All My Children" casting director Judy Wilson during the auditions for a new role in the soap opera.
They were looking for a Latino actor for the role, and Kelly, who had been on the TV show for about seven years, claimed she auditioned every Latino actor in the city and outside the city.
And then when it was looking like they weren't going to get their man, Kelly reveals she receives a call from Judy telling her she has found "Mateo" (the fictional character). He was fresh in the industry and had just graduated from the University of South Florida with a degree in Marketing.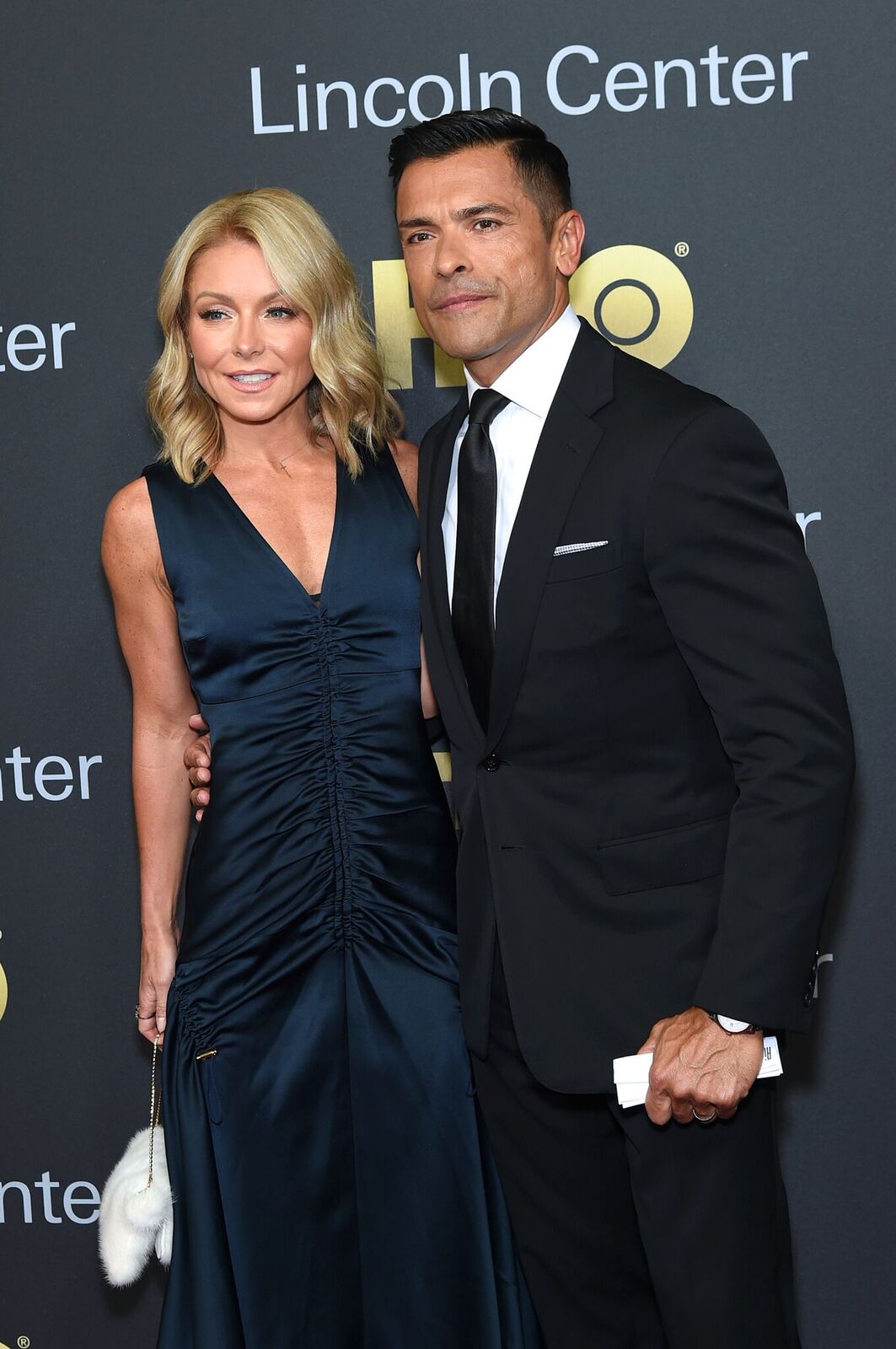 Kelly Ripa and Mark Consuelos at the Lincoln Center's American Songbook Gala on May 29, 2018, in New York City | Photo: Getty Images
Kelly explained that she never believed in fate, and at that time, she was thrilled with her single life, but immediately she saw a photo of Mark Consuelos; she knew he was the one. Kelly said:
"I saw my entire future with him flash before [my eyes]."
The TV personality later admitted that seeing the way things turned out with her husband, she is now a firm believer in fate.
KELLY RIPA AND MARK CONSUELOS' AMAZING LOVE STORY
Back in 2014, during an interview with HuffPost Live, Kelly Ripa's husband, Mark Consuelos, also gave his account of when he first met his wife during his auditions for a role on ABC's "All My Children."
Mark admitted that he found Kelly attractive, but he was convinced she could never be interested in him and so he didn't pay much attention to that and instead focused on getting the job.
Mark eventually landed the role on the show in February 1995, where he portrayed Ripa's on-screen lover Mateo Santos.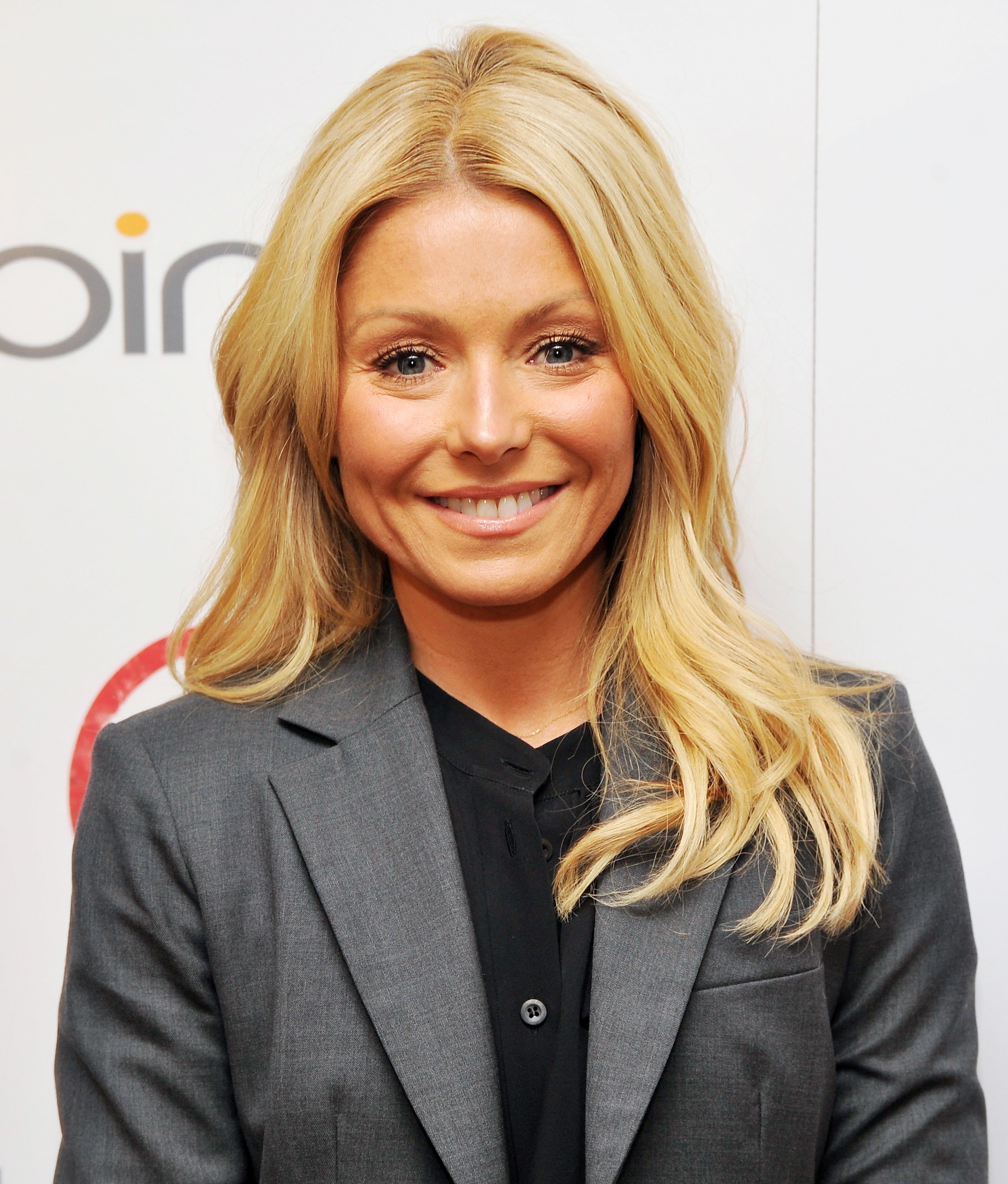 Kelly Ripa attends The Weinstein Company & Bing screening Of "Bully" at Crosby Street Hotel on March 11, 2012 | Photo: Getty Images
Their on-screen relationship, which eventually led to Hayley Vaughan and Mateo Santos getting married, was full of many setbacks and challenges.
The numerous delays to Hayley and Mateo's wedded bliss included Hayley's marriage to another man, an actor paid to impersonate Hayley's late stepfather, Mateo's surprise son, Mateo's unfortunate gas-leak-induced coma and a near-fatal warehouse fire.
Back, in reality, the couple instantly hit it off and dated secretly for a year while they were co-stars on the popular television show. At the time, Mark lived on co-star Winsor Harmon's sofa. Harmon was one of the very few people to know that co-stars Kelly and Mark were not only dating but eventually got married.
In 1996, while the lovebirds had pizza and wine at Mark's apartment, he proposed to her, and the two eloped to Vegas the next day, where they got married on May 1, 1996. The couple then proceeded to Italy to have their honeymoon, and they have been married for over two decades.
Over the years the couple has formed a strong bond and are almost inseparable. Kelly and Mark, who are also business partners (in 2007 they launched their production company, Milojo), share almost everything, including their gym time.
Although they have been together for over two decades, the couple still dotes on each other and regularly express their profound love for each other on their social media pages.
Earlier in February, Mark, 49, surprised the mother of three with a bouquet to celebrate the 26th anniversary of the day they first met at his 1994 screen test for "All My Children." An excited Kelly said about the surprise:
"He had flowers for me, and he said, I have to tell you something. It dawned on me as I was flying home, that today is 26 years to the day since we met."
It's quite rare these days to see a marriage last this long in Hollywood, but Kelly and Mark sure seem to be getting it right, and that is why fans adore them. When speaking about what has made her marriage stand through time, Kelly, who fondly refers to her husband as Daddy, responded saying, "You just have to push through."
The 49-year-old actress explained that marriage isn't a sprint but a marathon that requires a lot of patience and effort. She reiterated that nothing is impossible, as long as you put your mind to it.
KELLY RIPA'S KIDS AND BALANCING MOTHERHOOD
The couple has three children: Michael Joseph, 22, Lola Grace, 19, and Joaquin Antonio, 17. Michael Joseph was born on June 2, 1997.
Michael is the eldest of Kelly Ripa's kids and has followed in the footsteps of his famous parents by choosing a career in acting. He recently got a role to play a younger version of his father's "Riverdale" character Hiram Lodge.
Kelly Ripa's daughter Lola was born on June 16, 2001. Lola is currently studying at New York University and is the second child of the couple.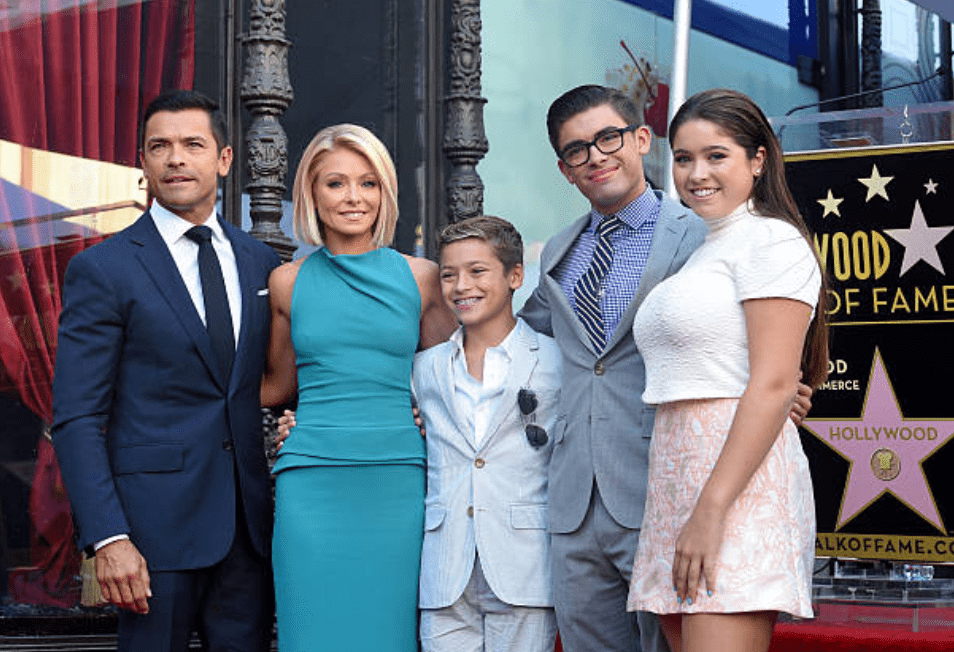 Kelly Ripa, Mark Consuelos, Lola Consuelos, Michael Consuelos and Joaquin Consuelos attend the Hollywood Walk off Fame ceremony for Kelly Ripa on October 12, 2015, in Hollywood, California | Source: Getty Images
While the couple claim they do not have any favorite children, Kelly once admitted to sharing a special bond with her third child Joaquin Antonio. He was born on February 24, 2003.
Joaquin is the baby of the family but has a keen interest in sport and is very competitive. Kelly Ripa has enjoyed a successful career spanning over three decades and today, the "Live! with Kelly and Ryan" co-host is still making great strides career-wise with every passing day.
Kelly Ripa's family of five, including her husband Mark Consuelos and their three lovely kids, have been very supportive of the TV personality over the years. Still, undoubtedly she has done a great job in balancing work and family.
In 2014, the supermom partnered with Children's MOTRIN for the "Unstoppable Moms" Campaign, where she detailed the challenges of working moms and made mention of some special women in her life who have served as inspiration over the years.
She also emphasized the importance of exercise and fitness in clearing her mind to deal with the mental stress of raising three children.
Please fill in your e-mail so we can share with you our top stories!