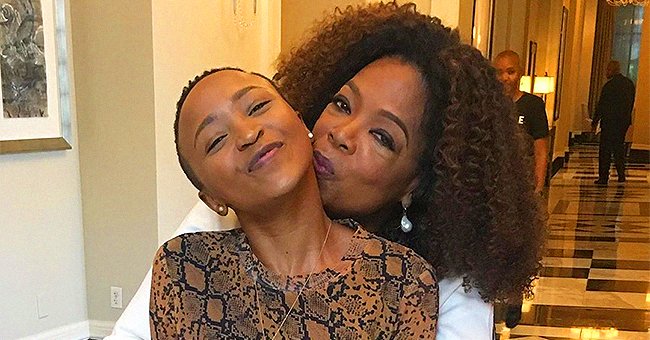 Instagram/thando_d
Oprah Winfrey's Partner Stedman Graham Cuts Oprah's 'Daughter' Thando Dlomo's Hair in a Video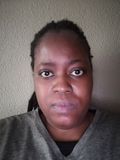 Honestly speaking, the novel coronavirus lockdown and social distancing have brought out some hidden skills in people. This was the case when Oprah Winfrey's partner tested out his haircutting skills this week.
On Monday, Winfrey, 66, took to her social media account to share a hilarious clip of her longtime partner, Stedman Graham, 69, cutting the hair of Thando Dlomo. The young woman is a star on "Oprah's Daughters."
In the clip, the media mogul stands and records Graham as he starts clipping Dlomo's hair. The stressful thing for the reality star was that the motivational speaker has never cut hair before.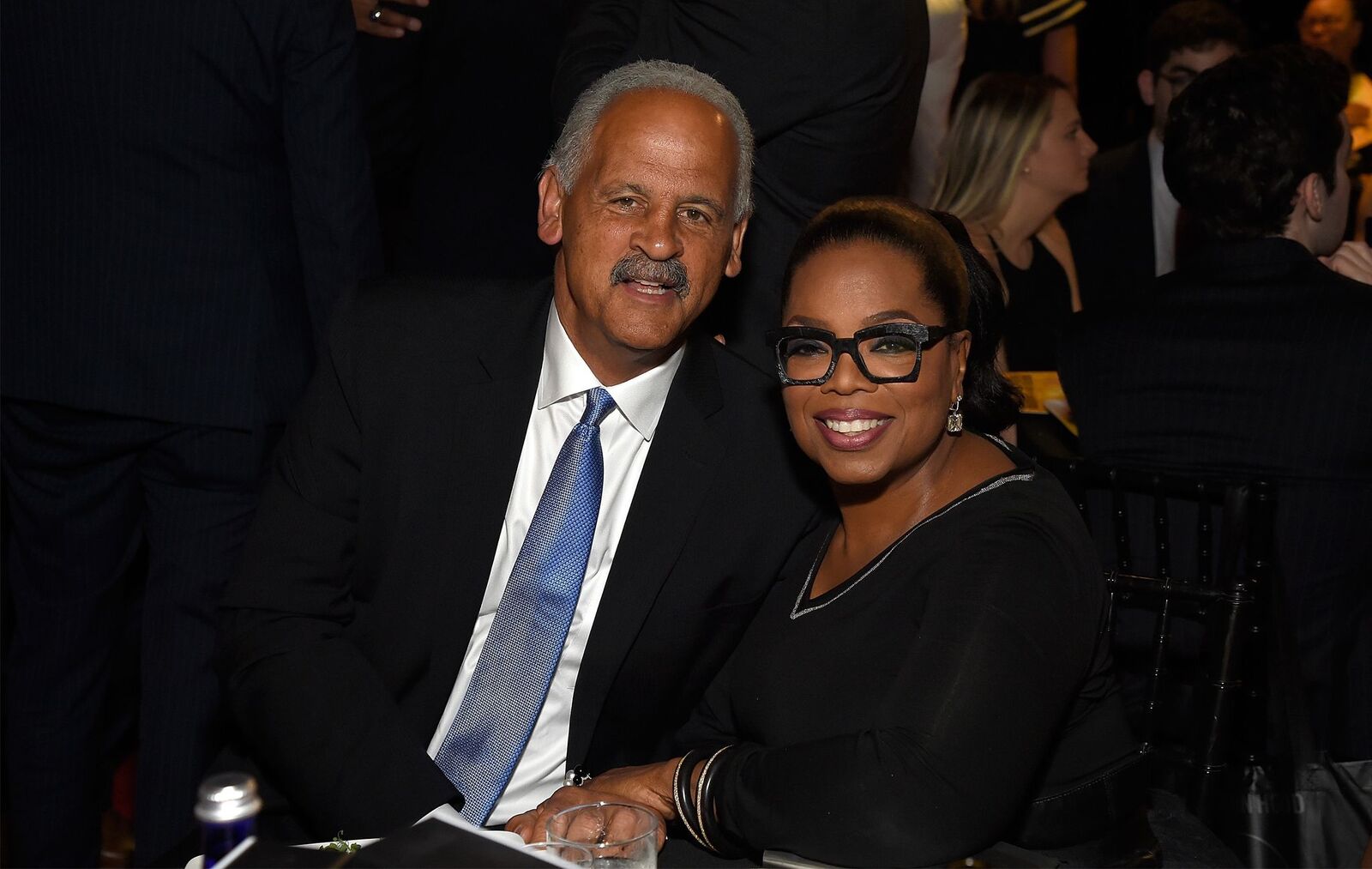 Stedman Graham and Oprah Winfrey at The Robin Hood Foundation's benefit on May 14, 2018, in New York City | Photo: Kevin Mazur/Getty Images
Graham cuts Dlomo's hair
Dlomo lovingly refers to Stedman as "Uncle Stedman" as she asks him to make her look "fine." Winfrey's partner of 34 years could be heard pleading with her to keep still as he shaves her head.
Winfrey repeatedly laughs at their exchange. Graham tries to get Dlomo to trust that he knows what he's doing by informing her that her hair "looks better already."
Winfrey stirs the fire
The media mogul, who's enjoying the whole debacle, retorts: "I wouldn't say [it looks] better," adding, "I'd say it looks different." Dlomo turns slightly on the chair she's sitting in and asks "What?" as she frowns.
She tells Winfrey not to "play like that" and the actress laughs even more. Graham proudly jokes that he might just go into the barber business after the pandemic as he continues cutting.
Stedman does a great job as a barber
Luckily, in the end, all was well as Dlomo shows off her fresh cut. She even shared the final look on her Instagram feed. Dlomo is part of the Oprah Winfrey Leadership Academy for Girls' first graduating class.
The daughters Oprah never had
The media mogul has previously referred to the young women from the South African school as "daughters I did not have." Salons, beauty shops, and barbershops are some of the places that have been closed amid the outbreak.
Graham was quarantined in guesthouse
Last month, Winfrey did an Instagram live with "O, The Oprah Magazine" from her Santa Barbara home where she revealed her partner was stuck in their guesthouse. She explained how he'd been quarantined there because he came "late to the party."
Young woman on going to Oprah's school
In January 2020, Mpumi Nobiva, 25, another woman who went to Winfrey's school, spoke about how going to the school changed her life. She now has a Master's Degree and is an international speaker.
Please fill in your e-mail so we can share with you our top stories!