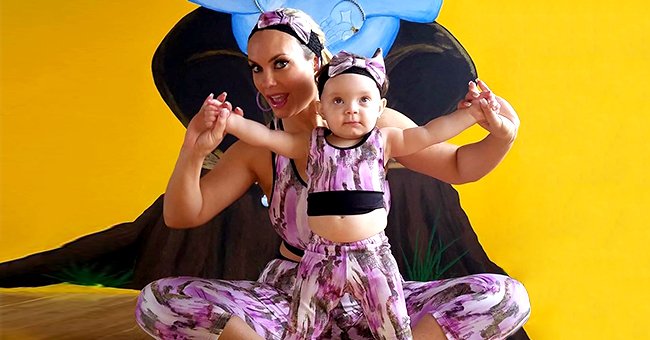 GettyImages
Ice-T's Wife Coco Austin & Daughter Chanel Do Yoga in Matching Pink Outfits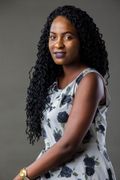 Swimsuit supermodel, Coco Austin, displayed mom-daughter goals in a new social media share as she and little Chanel twinned in yoga outfits!
Reality star Coco Austin is back again with some sweet photos for the timeline as she showed off what she and her adorable daughter, Chanel has been up to.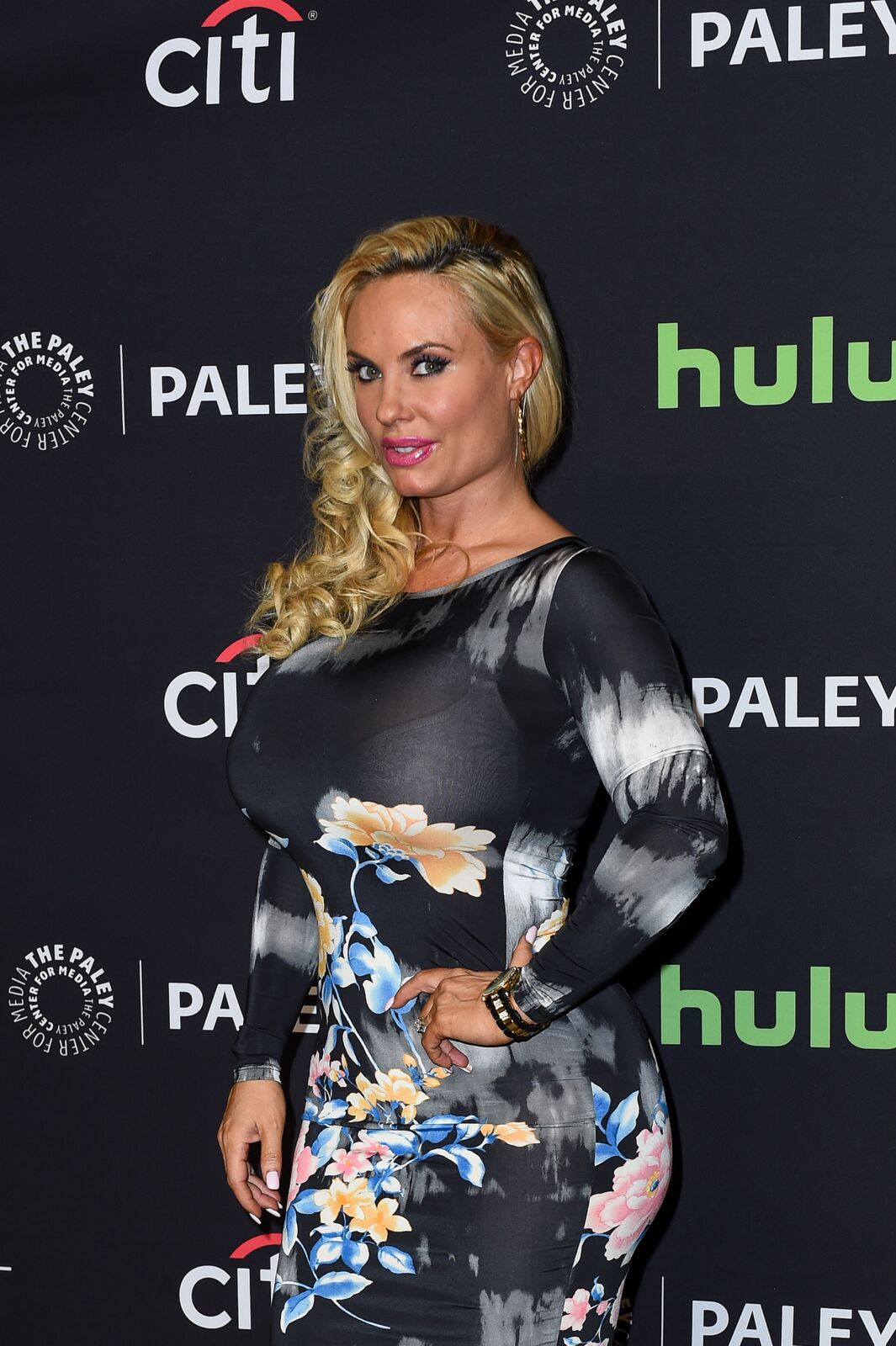 Coco Austin aka 'Coco' arrives at The Paley Center For Media's 33rd Annual PaleyFest Los Angeles at Dolby Theatre on March 19, 2016 | Photo: Getty Images
In a new Instagram post, the mom-of-one and her bundle of joy rocked pairs of pink yoga pants and tops with matching headbands as they got busy with some yoga moves.
[Coco Austin] addressed the novel Coronavirus while referring to it as "a time when the world feels like it is coming to an end.
The two-photo post showed Austin cradling the little girl in between her legs while they sat on the floor. Coco wrote in her caption:
"I've always tried to involve Chanel with all my hobbies and interests… she's a very happy child…"
Fans in the comment section were in awe of the lovely duo as they lavished lovely compliments on them.
When it comes to bonding, it is safe to say that Chanel seems to have a lovely relationship with her mom, and is beginning to show some of the model's sassiness. However, fans are usually of the opinion that she looks like her daddy.
As reported by Yahoo!, Coco shared a video of her and her family enjoying an excellent time together, and Chanel's little face got fans fawning over her and pointing out that she looks like her Hollywood star daddy.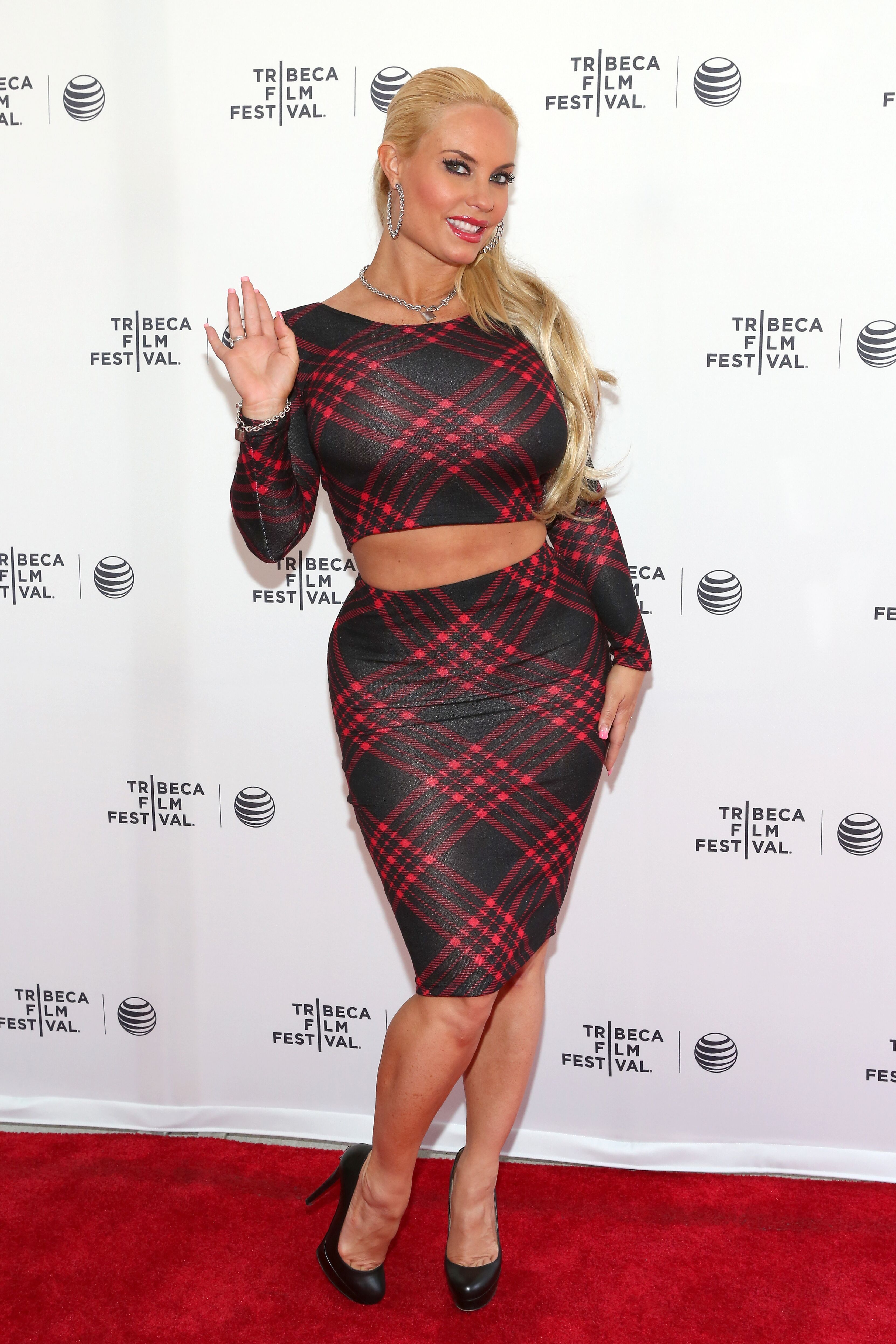 TV Personality Coco Austin attends Tribeca Talks: After the Movie: "Champs" during the 2014 Tribeca Film Festival at the SVA Theater on April 19, 2014 in New York City | Photo: Getty Images
It is no doubt that star mom Coco is a devoted mom who continually stays in awe of her mini-me and little best friend. However, she once went under fire for her parenting chow, which didn't sit well with fans.
According to Metro, the "Ice Loves Coco" personality who showed off that she still breastfeeds her four-year-old daughter was backlashed, and in her response, she shared a post where she addressed her fans and other moms. She wrote in her post:
"At this point in nursing, it's just for comfort, and believe me, the girl loves meat, so it's not like she isn't eating real food."
BET shares that Coco Austin wasn't done as she addressed the novel Coronavirus while referring to it as "a time when the world feels like it is coming to an end," making it known that it was necessary for her little daughter to "suck up as much love…"
In the star mom's defense, medical experts like the American College of Obstetricians and Gynecologists recommend breastfeeding for a long span of childhood.
Please fill in your e-mail so we can share with you our top stories!